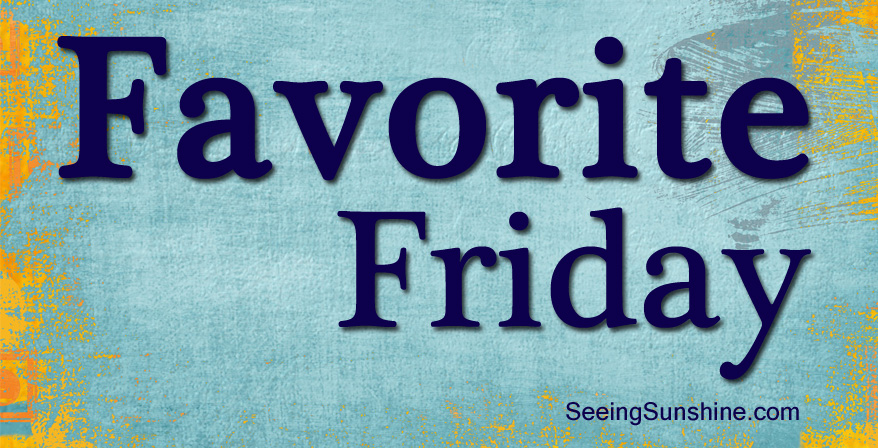 (This is a sponsored post. However, all of these words are my own, and I wouldn't write about something unless it really is one of my favorite things. This post includes affiliate links. Thanks for supporting my blog. See my full disclosure policy here.)
I try to stay fit. Sometimes. It's hard to stay in shape, but I love having a variety of workouts to choose from each day so I don't get bored. I run on a treadmill, I walk around my neighborhood, I do sit ups, I swing a kettlebell, I go swimming in the summer. But one of my favorite ways to work out is by dancing. I have all the Zumba DVDs, and I enjoy them. But after awhile, it gets old. The same songs over and over, the same cues, the same moves, the same people on my screen. So sometimes it's nice to get a new workout DVD!
I recently got this new Christian hip hop dance workout DVD called Shazzy Fitness.
You know how I've been telling you guys all about Allume? Well, while I was there I got to meet Kristy and Apollo. Kristy is the CEO and founder of Shazzy Fitness, and Apollo is one of the choreographers. So what is Shazzy Fitness? It's new workout DVDs that are full of hip hop moves and Christian beats.
The DVD I have is called "A Time to Dance" — it's a little more fast paced than the other DVD called "In the Beginning," which is more for beginners. My DVD is split into several chapters. They have a section called "Favorite Moves." I suggest checking this out first and learning some of the moves they will be doing throughout the workouts. Each move is split into it's own section so you can watch it over and over until you have it down. Or you can play them all together.
There are two 10-minute workouts on this DVD — Freedom and Triumph. I love that they are only 10 minutes, so I can do this quickly before jumping in the shower and getting on with my day. Or if I have more time and want more of a workout, I can do all the workouts.
The first chapter to each of these workouts is kind of like a warm up song where you can learn some of the moves. Then, you do a new song where Apollo walks you through the moves as you go. The last song on each workout is just the music and moves — no cues. I love how they have them all separate so that I can do the second song over and over until I've really got the moves down. Then once I know the dance, I can just do the last song over and over. Like my own little living room dance party!
Shazzy Fitness also includes a bonus workout. This one is pretty fast, so I plan to get really good at these moves before moving to that one. The DVD also includes a snip-it about their message, intros to each of the instructors, and outtakes.
Here's why this new workout DVD is one of my favorite things:
The dancers on the DVD represent all shapes, sizes, colors and ages. On Shazzy Fitness, everyone can be themselves.
The music used on these DVDs is Christian hip hop music. I hadn't heard of any of the artists before, but I'm already enjoying these songs.
Shazzy Fitness is based out of Atlanta, GA — Represent! And even cooler, Apollo is from Indiana, my home state!
The Shazzy message is about finding your spiritual purpose. "You can't step into your destiny without stepping out on faith." — Shazzy Fitness
I love how they came up with the name:
The Hebrew prophet Daniel is a model of the power of faith. Despite dire circumstances, Daniel never let fear override his commitment to God. Daniel's Babylonian name was Belteshazzar. If Daniel were alive today, his hip hop nickname just might be "Shazzy."
They are talking about Daniel, the one who was thrown into the lion's den for praying to God. But the lions didn't maul him to death. God had closed their mouths and protected Daniel. Check out the book of Daniel for more on this story.
OK, so do you want a sneak peek into what these workouts look like? Check this video out:
Shape what the Father gave you! Love it!
Here's the more exciting part! Shazzy Fitness is sponsoring a giveaway for ya'll! You can win the workout DVD, "A Time to Dance" so you can praise Jesus while getting fit right in your own living room!
The giveaway ends Friday, Nov. 28, at 12 a.m., EST. There are three ways to enter this giveaway: Like Seeing Sunshine on Facebook, Like Shazzy Fitness on Facebook, and/or Follow Shazzy Fitness on Twitter. This giveaway is open to all US residents. There is no purchase necessary and odds are based on the total number of entries. A winner will be chosen by random and will have 48 hours to claim their prize. My opinions are my own and are not influenced by any form of compensation. Facebook and Twitter are in no way associated with this giveaway. By providing your information in this form, you are providing your information to me and Shazzy Fitness alone. We do not share or sell information and will use any information only for the purpose of contacting the winner.
To order the DVDs, visit the Shazzy Fitness website. Hello Christmas presents!