I've been waiting and waiting for us to finish our guest bedroom. Everything was done, except there was no nightstand. I didn't want to spend a lot of money for such a small piece of furniture that wouldn't be used all that often anyway.
Finally, I decided just to make my own! I think it turned out great!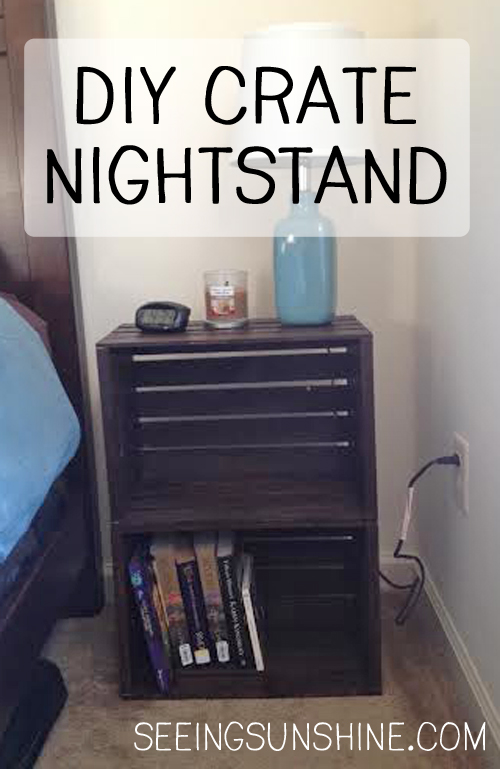 Here's what I used:
Two wooden crates (from Michael's)
Wood stain
A paintbrush
Gorilla glue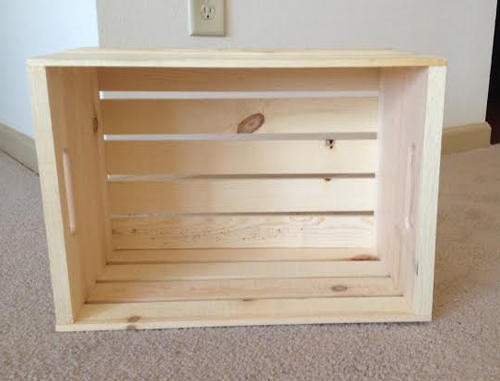 First, I stained both crates with a dark brown to match the other wood furniture in the room. You can do it any stain tone you want, or even paint it a bright color!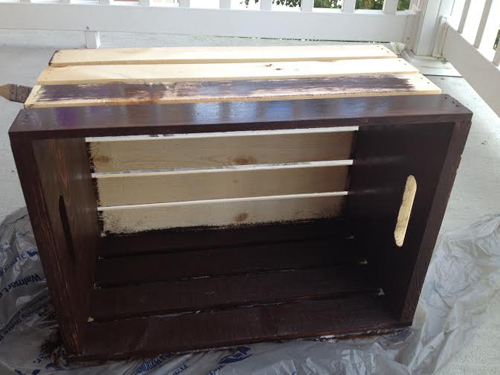 Once both crates are stained and have thoroughly dried, stack them on top of each other so all the edges match up. I decided which should go on top based on which one had the best looking top. Some of stain streaked a little, so I used that side in a spot that wouldn't be seen.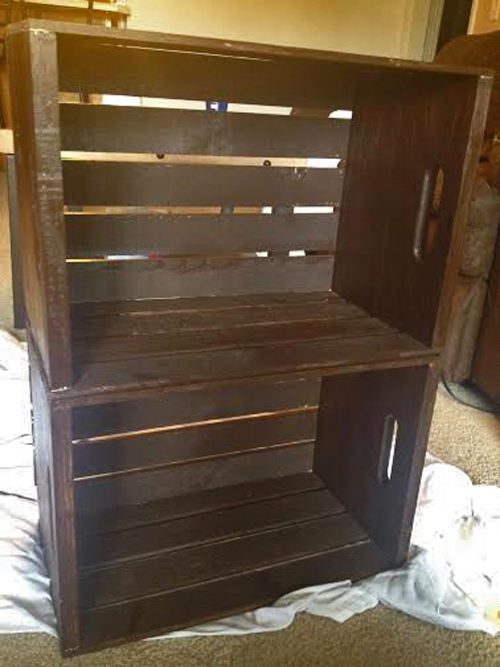 Once they are stacked the way you want, unstack them and lightly rub a damp paper towel over the top of the bottom box.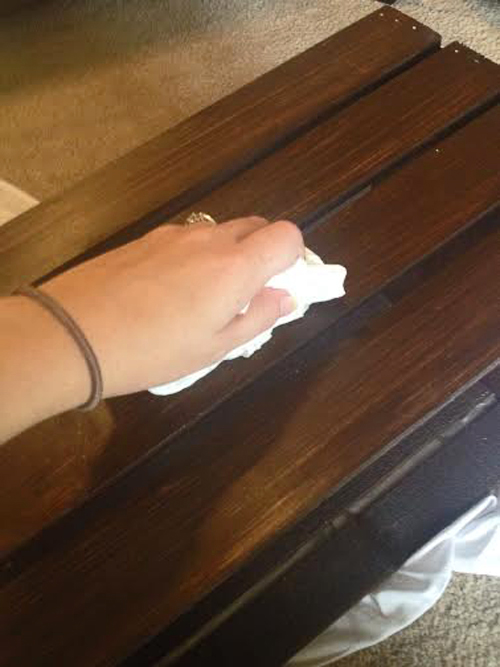 Then add your wood glue or Gorilla glue. You don't have to use too much because it will expand.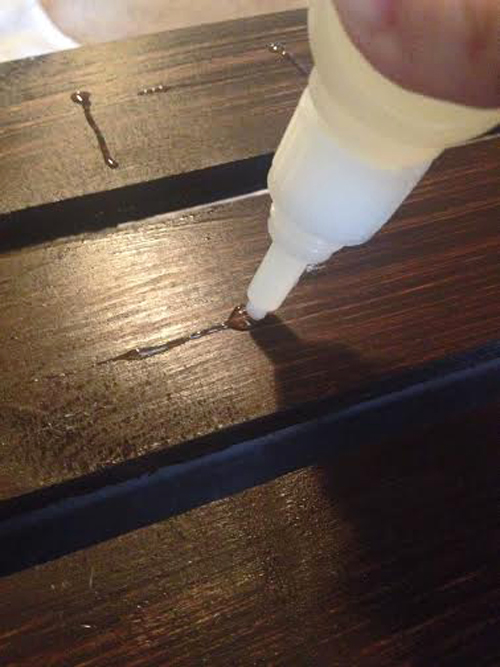 Then stack your crates again. You want to clamp them together for about an hour to make sure the glue dries. I just stacked a bunch of books inside.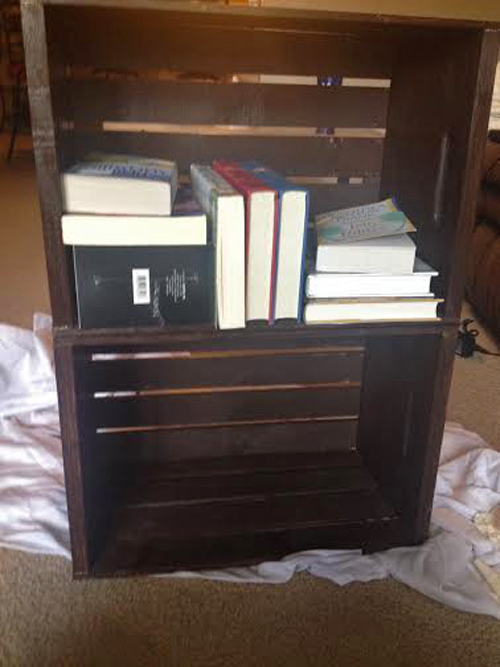 After an hour, your new nightstand is done! You can use it as a bookshelf, stage it with cute decorations, or add small boxes for storage. For now, we just put our lamp, alarm clock and a candle on top, and we put a few books on the bottom shelf.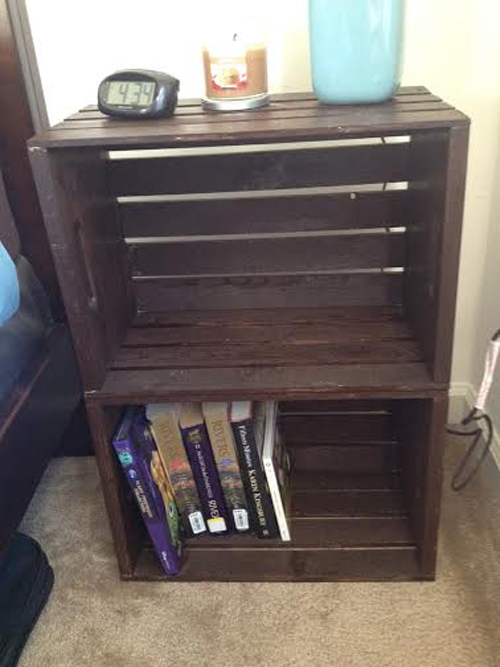 I love how it matches the crate we use to hold extra blankets!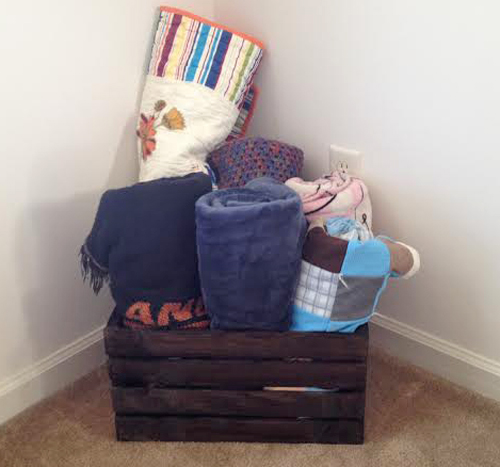 Find out what else is in my guest bedroom coming soon!