As a 20-something single woman, let me tell you something — you don't need a prince to live happily ever after. I think being single for women can be difficult because of the lies we are constantly being fed. We are getting, "You need a man to be satisfied and fulfilled in life" shoved down our throats constantly.
In any romantic movie ever and in basically every cartoon we watched as children, once the girl gets the guy — end scene, fade to black, roll credits. "And they lived happily ever after." So to feel like what you really need in life is a prince to sweep you off your feet is normal. We've been taught that since before we understood what a prince really is.
The problem is, sometimes, that prince or fairy-tale we've dreamed of for years doesn't come when we expect it to. Sometimes, we have to wait a really long time. And sometimes we think we've finally found it and then it slips right through our hands and we're left lost and lonely and even worse off than before.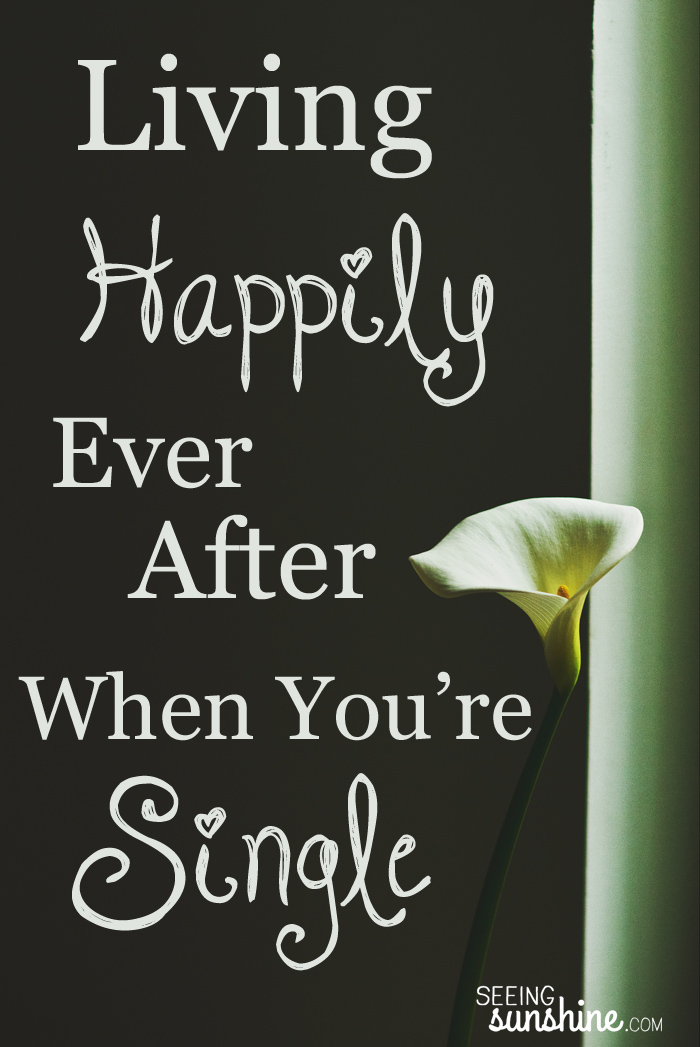 What most women make the mistake of doing is pushing the pause button. We pause our lives until the prince shows up and our story can really begin. We put our lives on hold while we wait for our happily ever after.
Some women put their lives on hold, each waiting for some guy to come riding into her life on a white stallion. They have no china, no decent furniture, and no pictures on the walls — none of the little extras that make a house inviting. They make minimal investment in what they hope is a temporary condition. – "Lady in Waiting"
Are you sitting on Pinterest, filling boards with home decorations you'll someday use? Did you decide not to buy those throw pillows you love because you don't have your dream house yet? Are you using paper plates and eating frozen pizza every night because you have no one to cook for yet? Are you putting your dreams off until everything falls into place like it's supposed to? Sound like you? Well, I'm right there with ya sister!
My Happily Ever After Story
My dream is to be a stay-at-home mom, who does freelance writing or editing jobs on the side while running her own blog. After college, I had a serious boyfriend and we talked a lot about marriage and our future. I thought my dream was becoming a reality. I saw my happily ever after in the near future, and I was beyond excited. But things didn't work out with that boyfriend. The husband, the home, the children, the career, the future — all these things I had vividly imagined — were gone. I was devastated. And I was mad that all my dreams involved a man. I couldn't be a stay-at-home mom without the husband, home and children. I felt cheated. God had given me this dream, and yet I couldn't do anything about it until He brought the right guy into my life.
But eventually, I realized I was pushing the pause button. My life was on hold until the day I could wear a white dress and walk down a church aisle. Slowly, God showed me that I didn't need a husband or children to have the other part of my dream. I could be a freelance writer and have my own blog before getting married or having children. And so, I pushed the play button.
I decided to start living my life and having a happily ever after now, with or without a prince.
Hence this blog … and I'm also freelance writing for a magazine. The prince and children will hopefully come someday, in God's timing. But until then, why should I sit around waiting miserably? I am determined to live as much of my dream as I can.
Being single is the perfect time to do things you've always wanted to do, because you don't have anyone to be accountable for, no one to hold you back. It's the whole reason I'd love to be traveling more. I just have to save up the money to do it! This is also the best time to really dive into God's Word, become involved in ministries, and serve others like never before.
Because whether you have a husband, a home, a family or the perfect career — whatever it is you are longing for — none of that can truly satisfy you. Only God can.
Life is satisfying only when you diligently serve the Lord, whatever your circumstances. – "Lady in Waiting"
When it comes down to it, Jesus Christ came into this world and died for our sins so that we may have life — full life. In John 10:10, Jesus said, "I have come that they may have life and have it to the fullest." Jesus doesn't want us to hold the pause button down.
You can have your happily ever after anytime you want, you just have to push play.
For more encouragement, follow my Pinterest board or click here to read more faith-based posts.