If you follow me on Facebook, you know I have been sick this week. Fever, headache, tissues all over the floor and medicine next to my bed. I've been sleeping with a cough drop in my mouth every night to try and soothe my throat enough for me to get some rest.
Monday was the worst day of the week for me. I went to work even though I was sick and did as much as I could that day. I went to the doctor only to find I have the same thing I've had three times now in the past few months. Unfortunately, the doctor couldn't tell me what was causing it or what I could do to prevent from getting it again. She did, however, prescribe me two antibiotics.
Next, I went to the pharmacy to pick up my prescriptions. I wanted to lay on the floor and sleep as I waited for the pharmacist to fill my prescriptions, but that isn't really socially acceptable. Once my order was ready, I found out that my insurance doesn't cover one of the medicines. Now, I can't say that the price was outrageous or that buying it would cause me to have to live on the streets. But it was much more than I had expected, my checking account was lower than I wanted and payday wasn't for two more days. I asked the lady if there was any way around it, but of course there wasn't. It's either stay sick and save your money or spend your money and get healthy. With tears in my eyes, I forked over the money.
Then I walked as fast as I could to my car and let the tears come. I know, this is such a silly little thing to cry over. But I think it was everything added up: being sick, financial worries, being tired, oh and did I mention I was extra emotional because it happened to be that one week of each month where I get extra emotional … get what I'm saying people? So I cried my eyes out, then pulled myself together and went back to work.
By the end of the day, I was ready for more crying. I know, I'm a wreck. But sometimes you just have to get it out, OK? So I cried on my way home.
But as I pulled up to the mailbox, the tears evaporated. I had a package from a very dear friend. Have I ever told you guys how much I love getting mail — like real mail, not bills or ads or whatever, but letters and cards and packages? I LOVE IT. My day was immediately lifted, and I hadn't even opened it yet!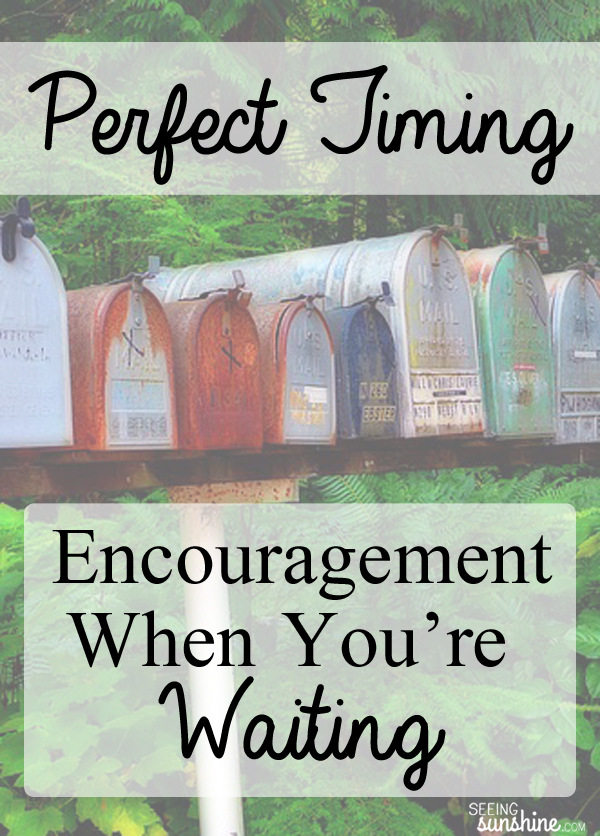 So here's the really really cool thing. My friend from Australia had sent this particular package at the very beginning of July. The postal worker had told her it would take three weeks to arrive. The package contained a bracelet and journal — something a group of my friends started and have been sending each other for years. The first bracelet and journal, which we affectionately call "the Love," were lost in the mail a couple years ago. We were all so disappointed. My Aussie friend bought a new bracelet, complete with a charm for each of us, and a journal to start the tradition again. When three weeks had come and gone, we all thought the new Love had been lost in the mail like the last one. Again, we were all disappointed.
But it turns out, the Love wasn't lost in the mail at all. Instead of three weeks, it had taken almost 12 weeks. Something I think we all pray about for the Love is that it will arrive to the next person exactly when they need it most. After hearing about my day on Monday, I think you can see I needed some Love. I believe the Love was never lost in the mail at all, but God was saving it for the day when I really needed it. His perfect and mysterious timing revealed through a package in the mail.
So why am I telling you this long and much-too-detailed story? Because I feel like that is how our lives work. I think we can all gain something from this story.
Are you waiting?
We all ask God for things and expect them to arrive by a certain time, perhaps three weeks. And when they don't arrive on time, we assume they are lost in the mail. We assume God is not going to answer that prayer. Sometimes that is the case, as I told you the first Love really was lost in the mail, never to be found again. Sometimes, God's answer is no. But other times, He is just waiting for His perfect timing before letting you receive the package you have been waiting for.
So perhaps you have been desperately waiting for something, perhaps the waiting is leaving you feeling discouraged. Maybe you are the one who feels like God's promises to you have been lost in the mail. I'm writing this to tell you those promises have most definitely not been lost.
It is merely about waiting for God's perfect and mysterious timing. So hold on my friend, and keep checking the mailbox.
Follow my Pinterest board for more Encouragement.