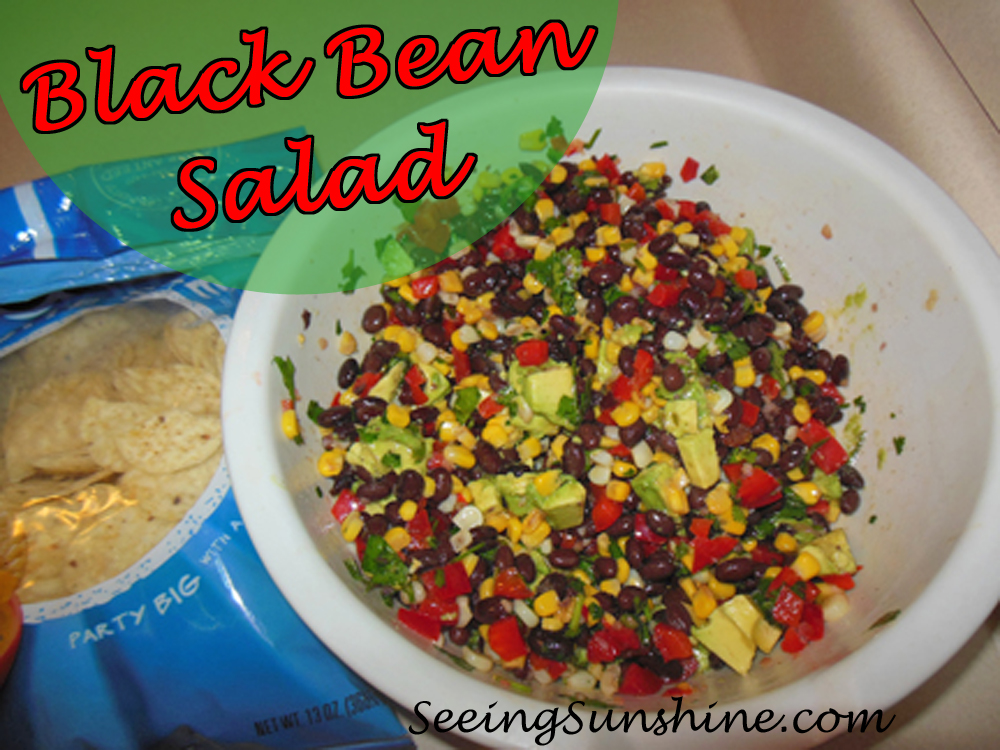 This is one of my favorite recipes. I was so excited to make it for Travis while I visited him in Georgia. I think it's fairly easy to make — just a lot of chopping — and it has a delicious and fresh taste. We use tortilla chips and eat it like a dip or salsa. I think it's healthy too! Protein and veggies.
Black Bean Salad Recipe
Here's what you'll need:
Red peppers
Garlic
Shallots
Sugar
Salt
Cayenne Pepper
Extra Virgin Olive Oil
Limes
White & Gold Corn
Cilantro
Black Beans
Avocados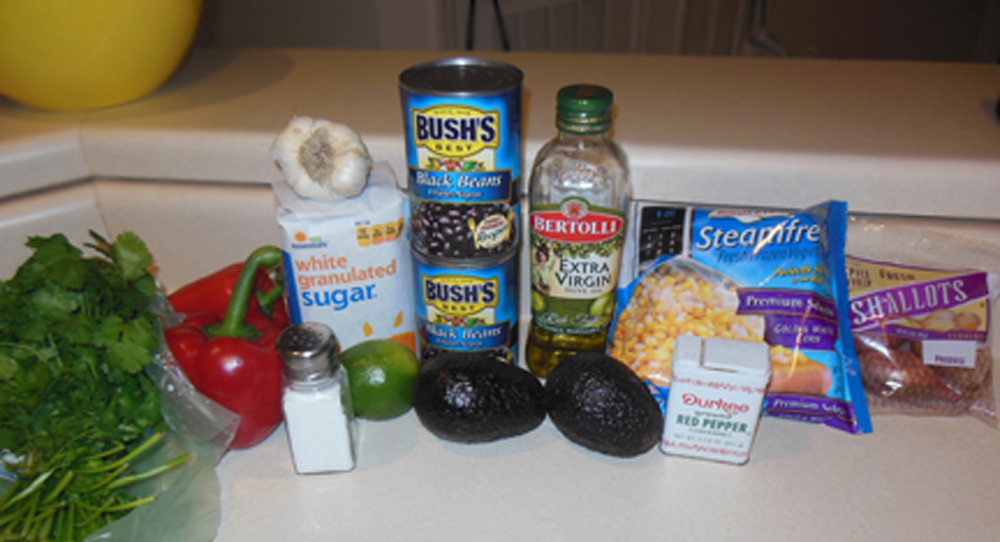 You can prepare all your ingredients in any order because you are just going to put them all together. However, save the avocados for last so they don't turn brown. I started by dicing the red peppers. I tried using our new food chopper, but I liked cutting them up using our new knife set best. Thanks for the knives Laura!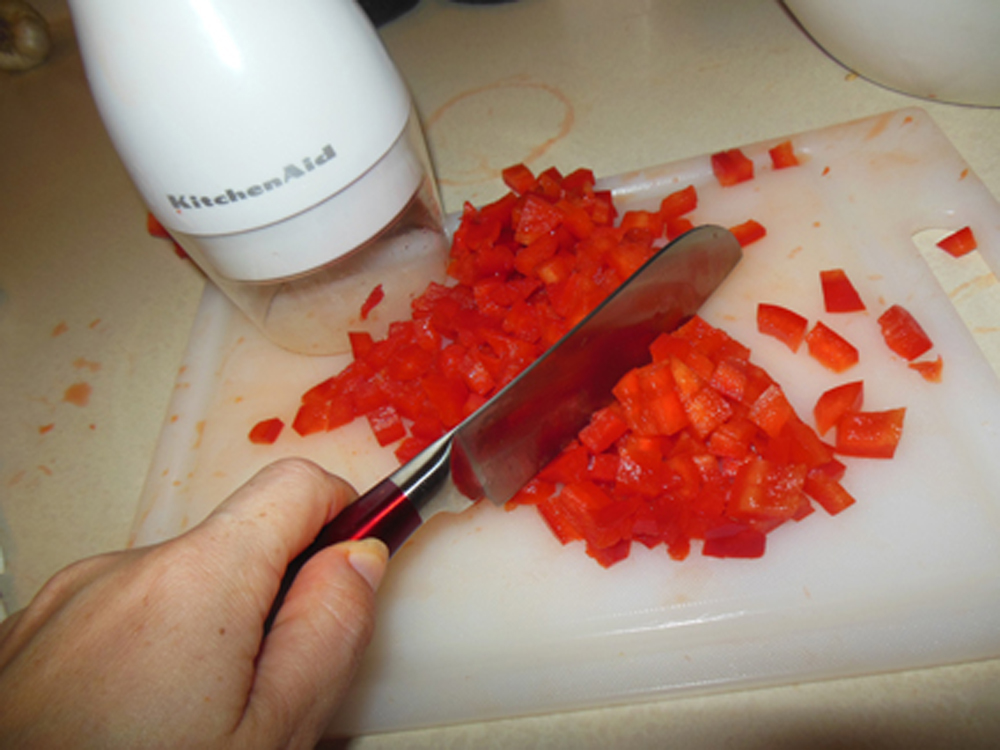 I then minced two garlic cloves using a garlic press. Keep in mind a clove of garlic is one of the sections within a bulb of garlic. Once while cooking, Travis and I thought a clove was a bulb — talk about a garlic taste!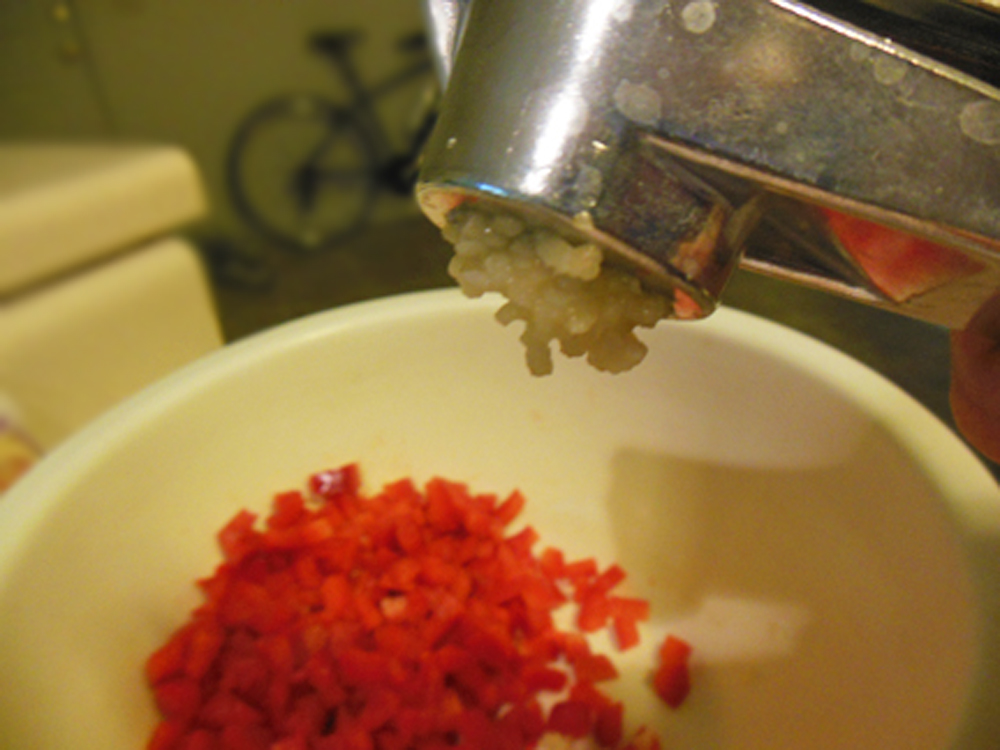 I also minced a medium-sized shallot, which is like a little onion in case you weren't sure. You need two tablespoons of minced shallots. It depends on the size of your shallot for how many you need. I added in the salt, sugar and cayenne pepper. Then I added in nine tablespoons of extra virgin olive oil.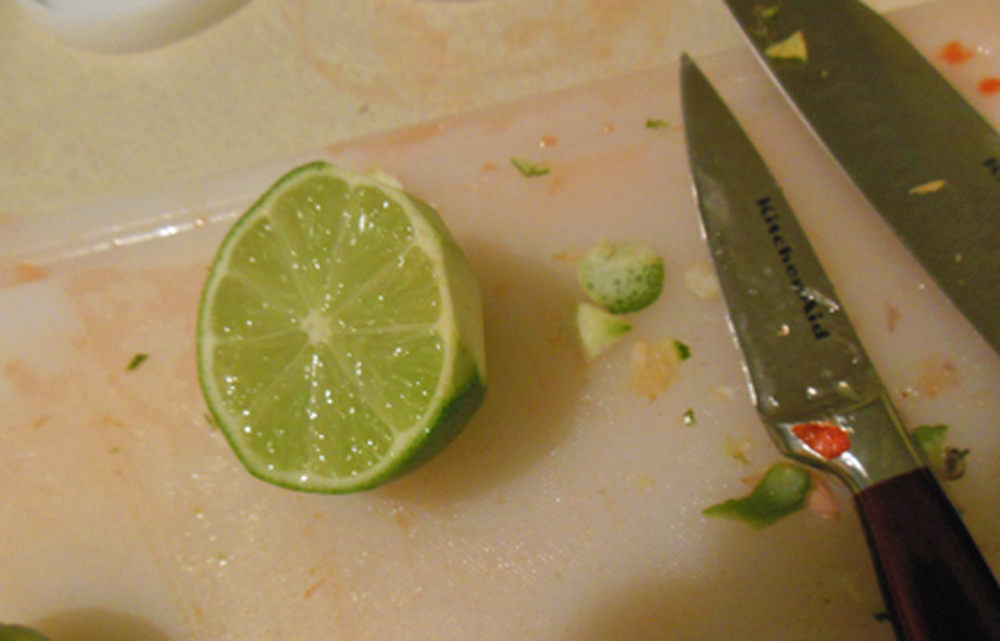 Next, I zested a lime. Cut off thin strips of the lime skin. Try to cut away any of the white part so you are left with only the skin. Then chop it into really small pieces. Zest the lime first. Then add the lime juice. I just squeezed the lime with my hands because we don't have a juicer tool yet.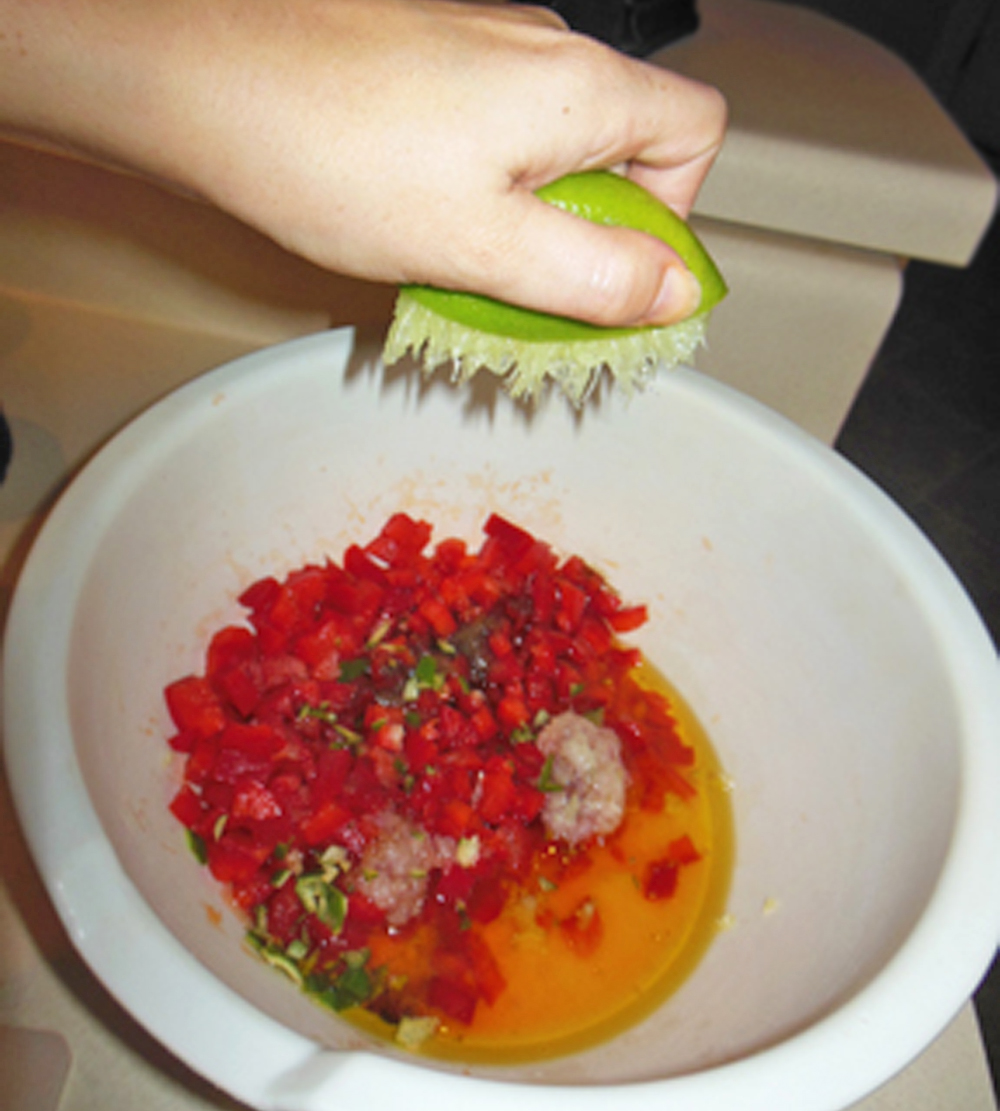 For the corn, you can use fresh off the cob, but I use a bag of white and gold corn that you are supposed to steam in the microwave. I like easy, in case you didn't notice. After steaming the corn, put it in a strainer and rinse it. Then add it to the mixture. Next, I chopped up the cilantro. I love cilantro!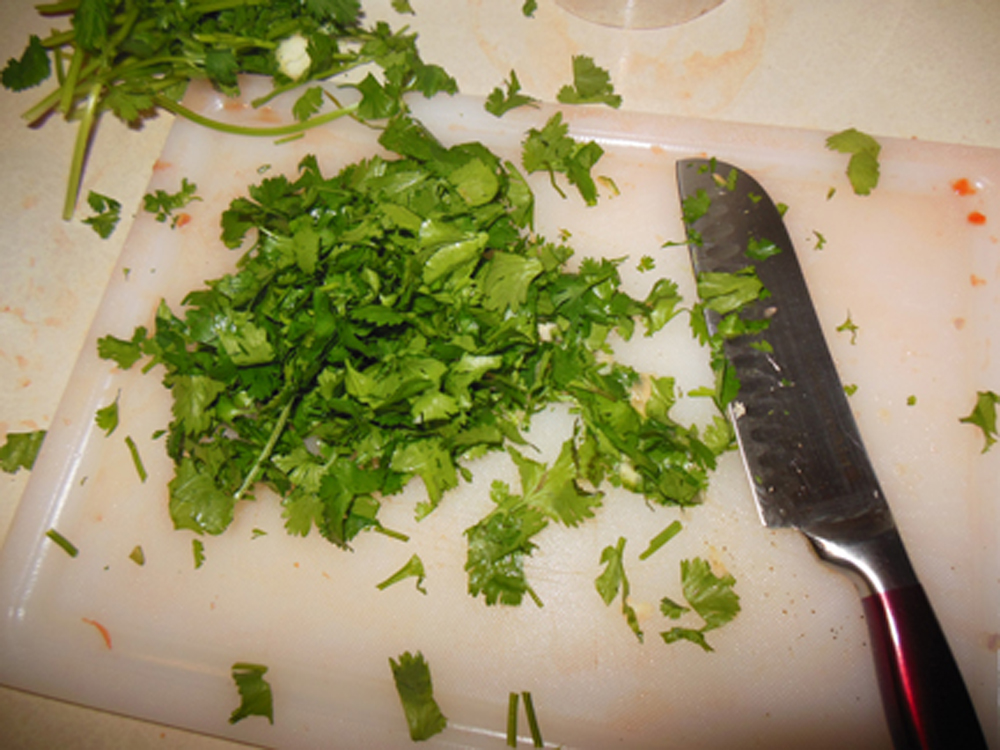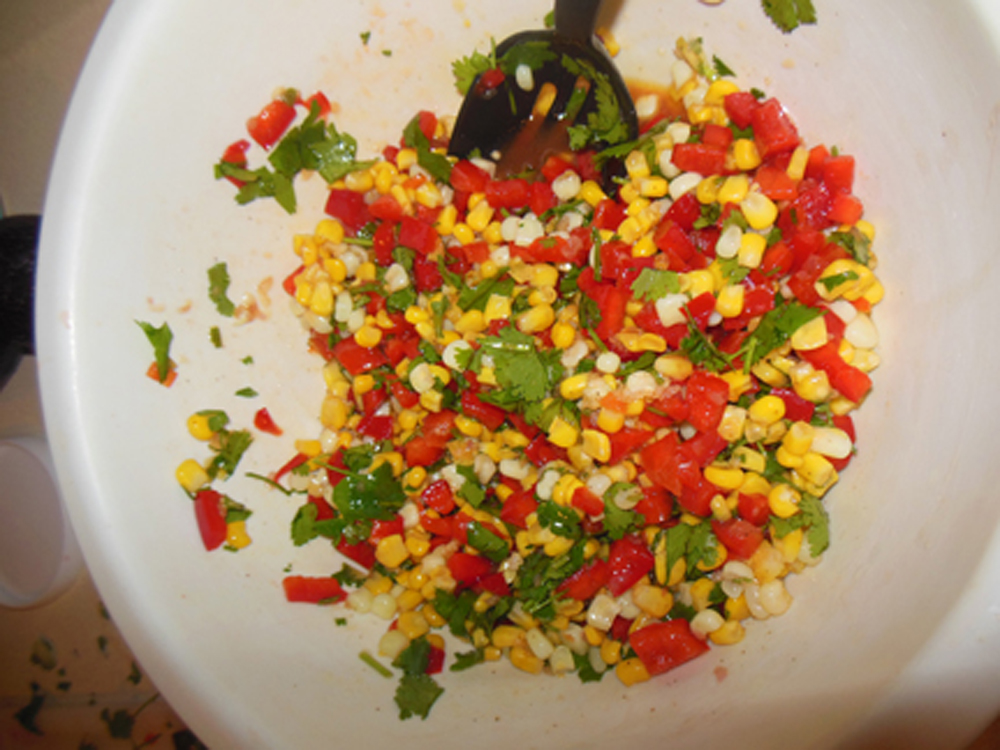 Doesn't that look so fresh and festive? I love how colorful this dish is. But that photo is still missing my two favorite parts of this recipe.
Next, I opened the cans of black beans. We actually don't have a can opener yet, so I had to pause the recipe and go buy one. Once I got back home, I opened the cans and poured the beans into a strainer. I rinsed the beans and then added them to the mixture.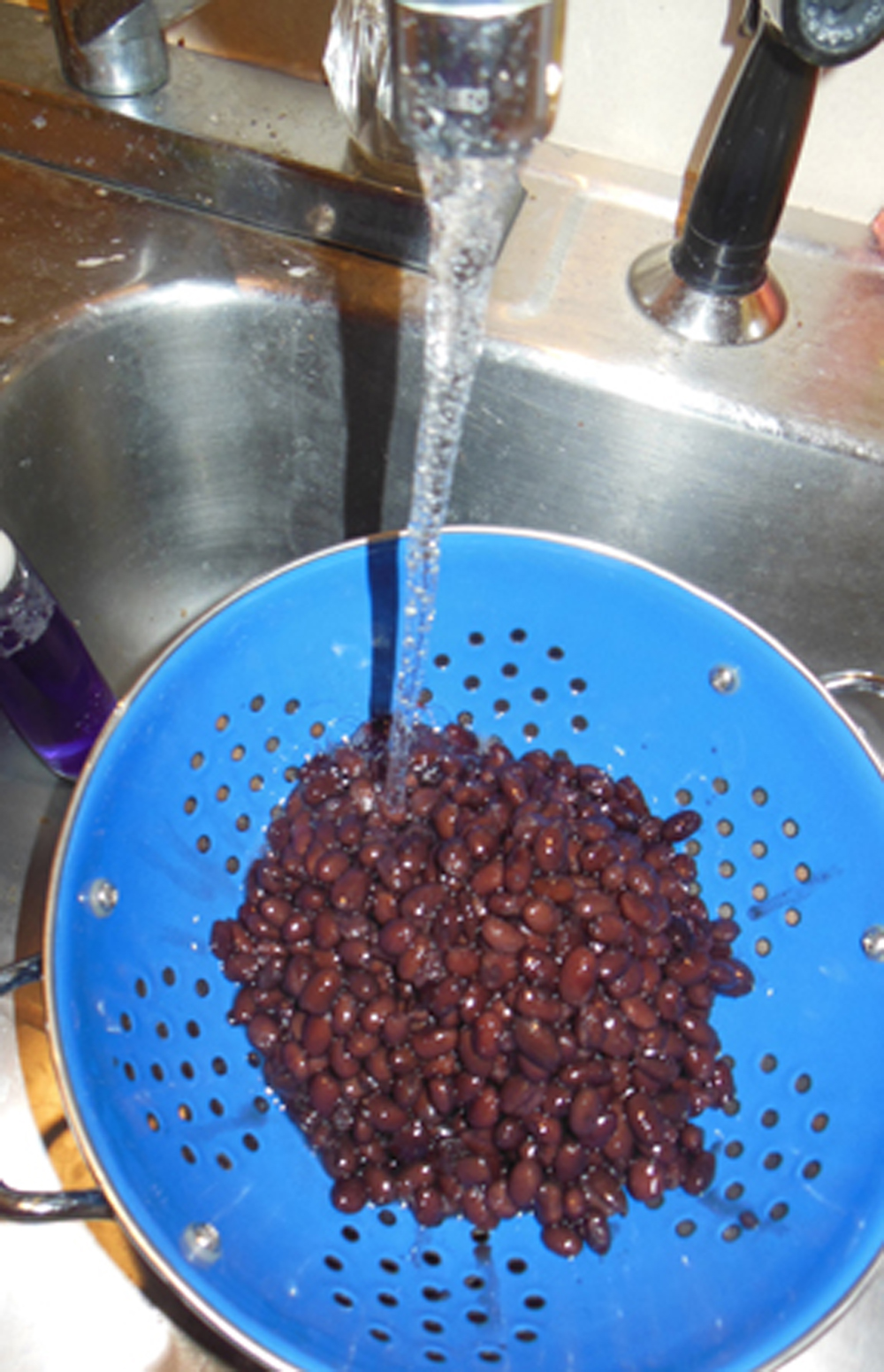 Mix all of that together and let it sit in the fridge for a couple hours.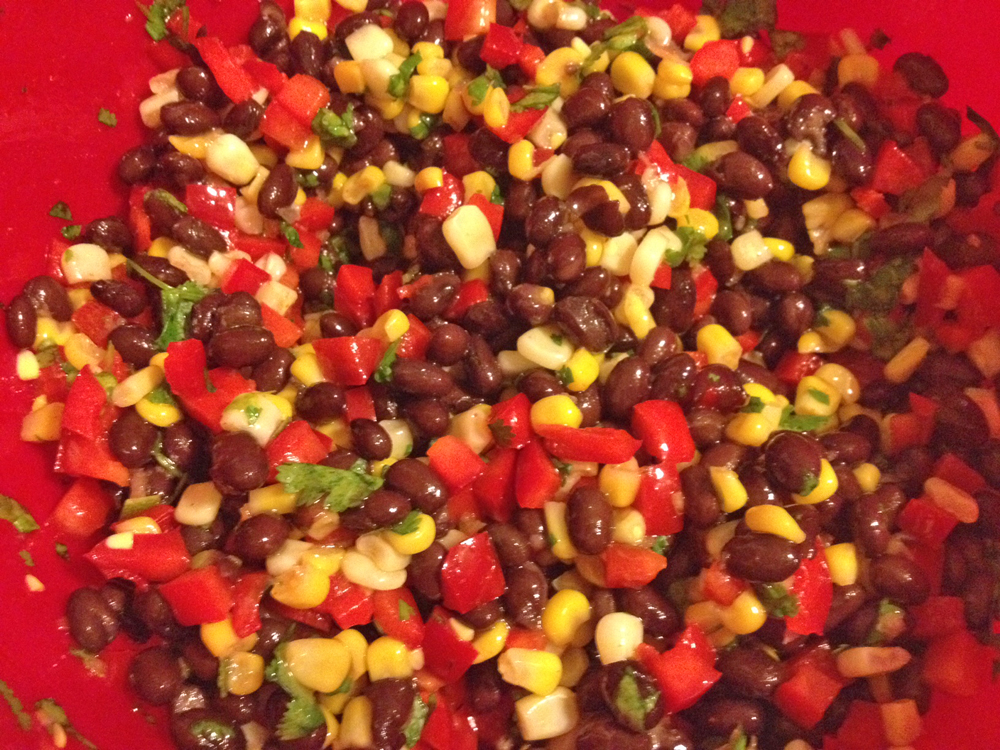 Before you are ready to serve, you should add in the avocados. I cut them in half, take out the pit and then cut lines horizontal and vertical inside the avocado. Then I use a spoon to scoop out the squares.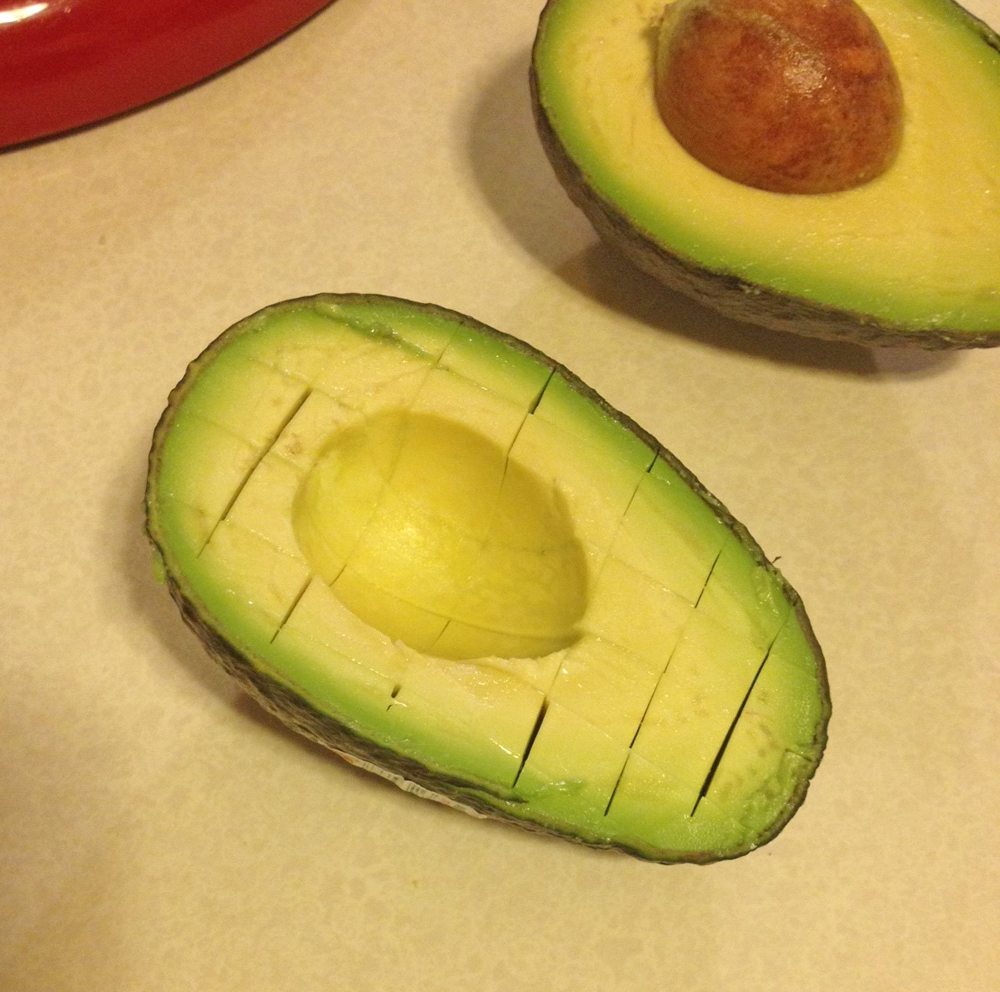 Add in the avocado and ta-da you are done. Mix it up really well so the juices combine. Serve with your favorite tortilla chips. It's a perfect dish for summer cookouts. I can eat it as a main dish, but it can also be a side dish or a snack.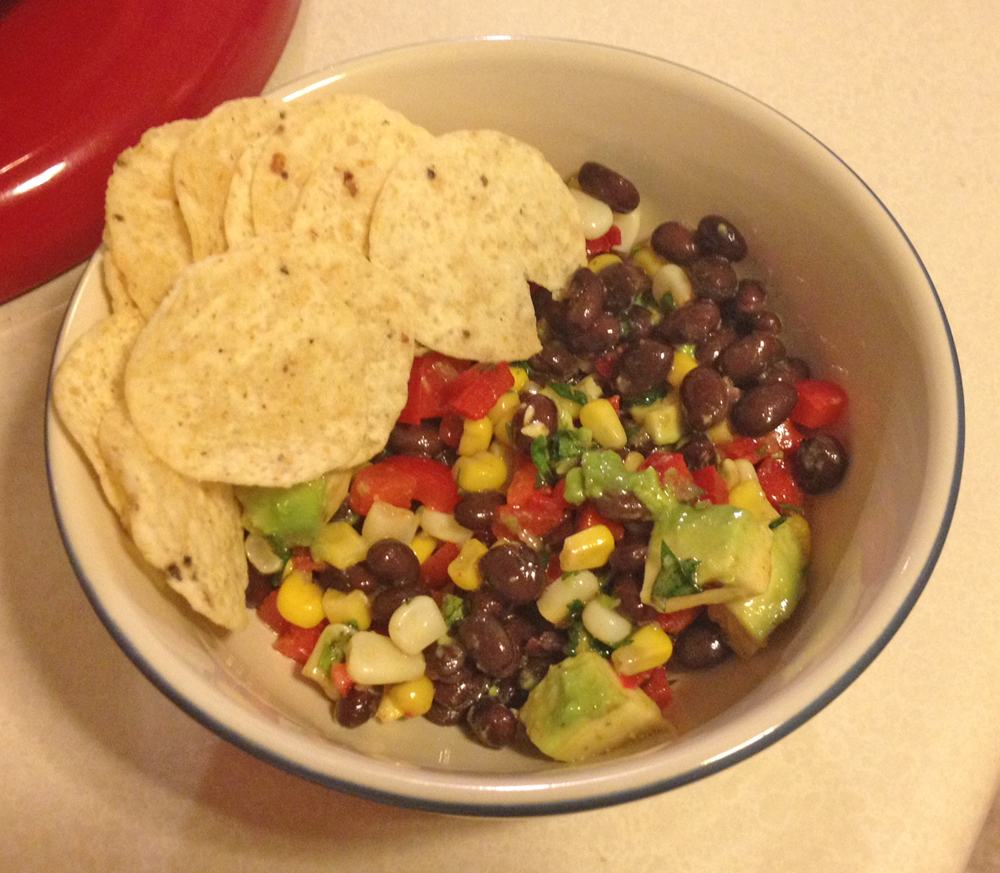 Black Bean Salad
Fresh and festive — perfect for summer!
Ingredients
2 red bell peppers, diced
2 cloves garlic, minced
2 tablespoons minced shallots (one medium shallot)
2 teaspoons salt
¼ teaspoon cayenne pepper
2 tablespoons sugar
9 tablespoons extra virgin olive oil
1 teaspoon lime zest
6 tablespoons fresh lime juice (1 or 2 limes)
½ cup fresh cilantro, chopped
1 bag white and gold corn, steamed, drained and rinsed
2 15-ounce cans black beans, drained and rinsed
2 avocados, chopped
Instructions
Prepare all the ingredients and combine them in a large bowl. Let the mixture sit in the refrigerator for a couple hours. Before serving, add in the chopped avocados. Serve with tortilla chips.
Notes
The salad gets better the longer it sits as the juices combine.
Be sure to check out all my recipes on my
Pinterest board
!