Strawberries have always been my favorite fruit and one of my favorite foods altogether. I recently said that blueberries were picking up speed in the race to be my favorite fruit, but that's beside the point. I love eating strawberries all by themselves, but they are also delicious in pie form! I recently made a strawberry pie when my parents came to visit for a couple days.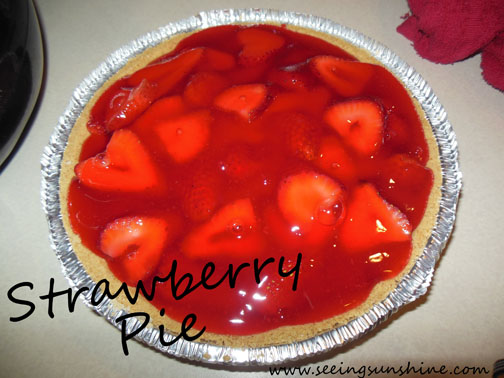 For this recipe, you'll need a pie crust. I used a graham cracker crust because I like those better than the regular ones. You can use whichever you prefer, but if you use one made of dough, you'll need to bake it first. You'll also need cornstarch, sugar, water, a Jell-O mix and of course, strawberries!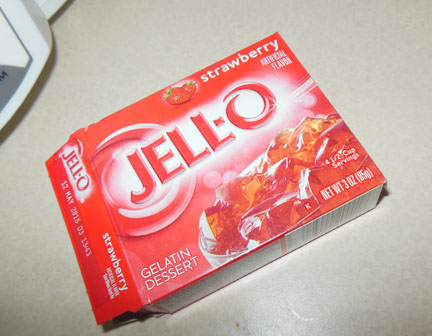 Start by lining the crust with the strawberries. Fill it up!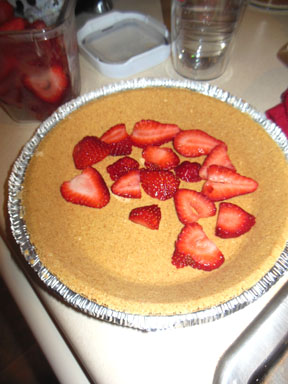 You are then going to boil the cornstarch, sugar, and water in a small pan. Make sure you are constantly stirring it or the cornstarch will harden.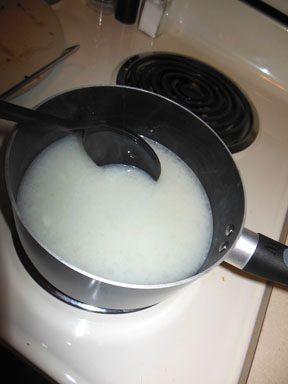 After the mixture has simmered until it is thick, add in the Jell-O mix for flavor and color! Stir it in until it dissolves.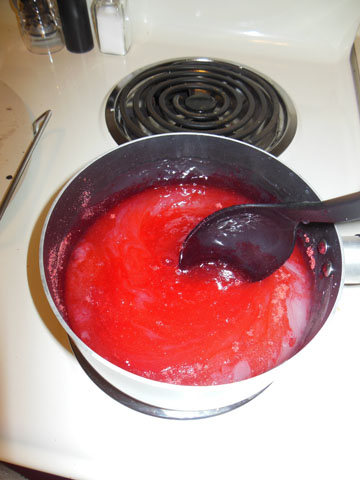 Pour the mixture over the strawberries in your pie crust. Then put the pie in the fridge to set up and get cold.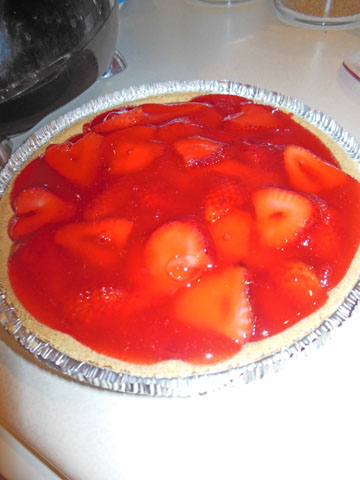 Eat the pie cold. You can put whipped cream on top if you like.

Strawberry Pie
Prep time:
Cook time:
Total time:
Ingredients
3 Tbs cornstarch
1½ cups sugar
1½ cups water
3 oz box strawberry Jell-o
2 cups sliced strawberries
10" graham cracker pie crust
Instructions
Line the pie crust with the sliced strawberries.
In a small saucepan, combine the cornstarch, sugar and water.
Bring to a boil.
Simmer and stir constantly until mixture thickens.
Stir in Jell-O mix until it dissolves.
Pour the mixture over the strawberries.
Chill in the refrigerator until Jell-O sets up.
Serve cold.
Notes
Serve with whipped cream if you like.
I adapted this recipe from 
With a Grateful Prayer and a Thankful Heart
.