Recently, it has become popular for the bride and groom to get each other gifts on their wedding day. Some like this idea and others don't bother. Travis and I wanted to get in on this tradition. (Or maybe it was just me! Is it so bad that I love presents?)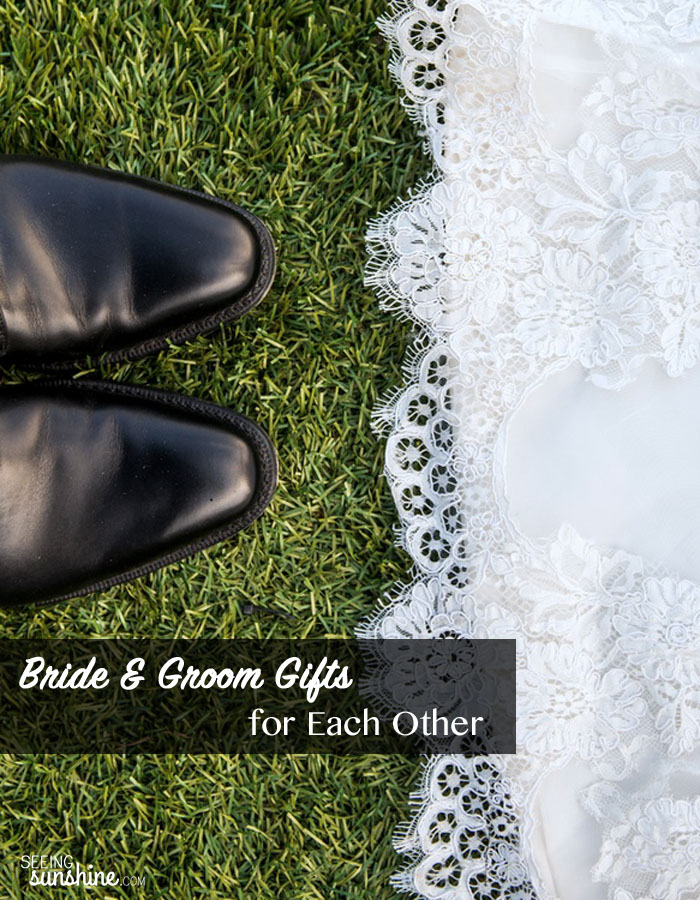 Gifts from the Bride & Groom to Each Other
I have been working on Travis' gift for a long time. For years. Since before I even knew Travis. And it cost me probably $10. Who said a romantic gift has to be expensive? So let me explain.
When I was in high school, I bought a journal, and I began writing in that journal to my future husband — whoever he may be. I would write prayers in there for him, plus other little random notes. I would write scriptures dealing with marriage and tips on how to keep me happy. 🙂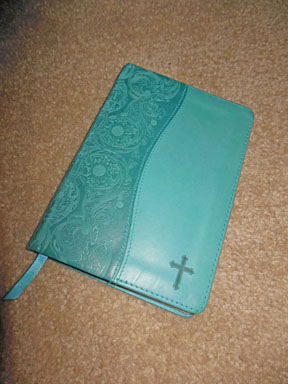 As I started to date Travis, the writing became more personal until one day I finally wrote his name inside. The prayers and letters I wrote inside became even more special once I knew he was my future husband. When I gave Travis this journal, we read through the whole thing together.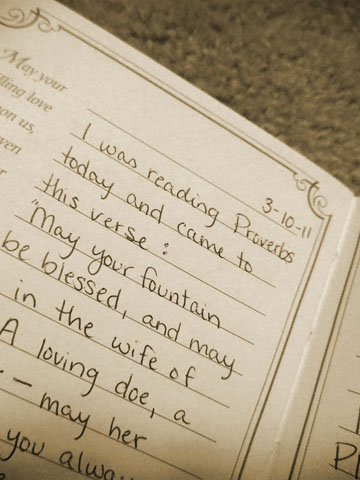 Check out what I wrote on the last page!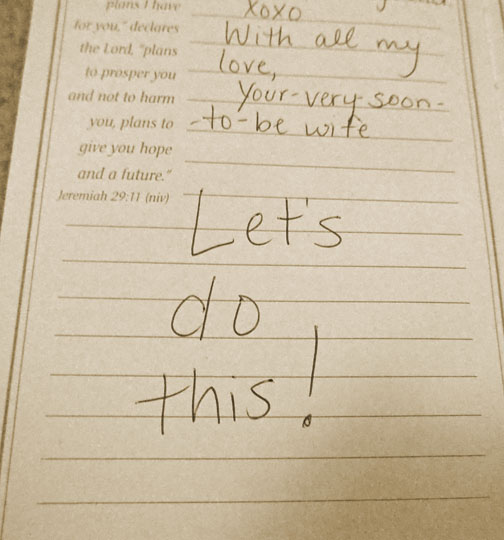 So what did my groom give me as a wedding gift? Well, I had mentioned a few times throughout our dating that someday I wanted a chest to set at the end of my bed when I was married someday. The chest would contain special mementos throughout our relationship — letters, photos, scrapbooks, and the like. Knowing this, Travis searched antique stores until he found the perfect wooden chest to set at the end of our bed. It was exactly the kind of gift I was hoping for!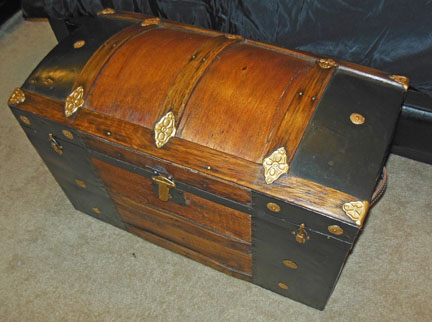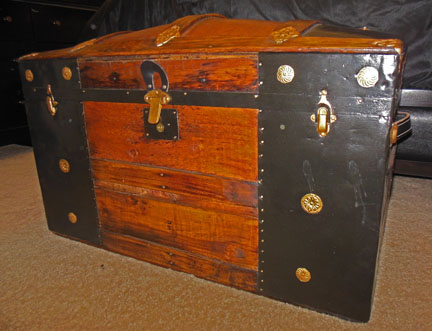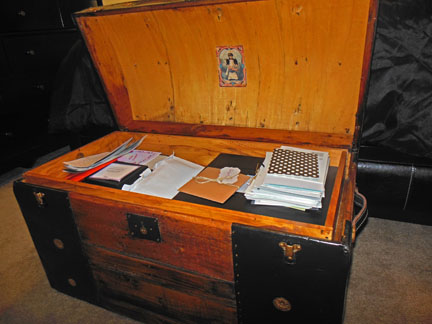 The top tray lifts out for even more storage space!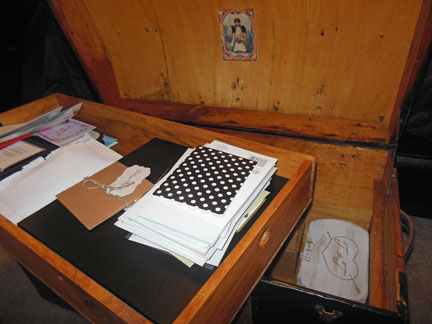 The night before our wedding day, after our rehearsal dinner, Travis and I went to a local park. We sat on a bridge under a lamp post and exchanged our gifts. Travis showed me a picture of the chest instead of bringing it all the way to Indiana from Georgia.
I gave him the journal, and after reading through it together, we stood up and prayed together. We prayed for good sleep that night (which wasn't answered!), a smooth wedding day (which was answered!) and a happy and healthy marriage focused on God. It was such a special moment for both of us, and it really prepared us for a beautiful next day.
What other ideas do you have for the bride and groom to give each other on their special day? What did you give your bride or groom? Share in the comments!
Check out my other wedding posts: