You wouldn't think a dessert with the word dirt in it would be good. But dirt pudding is not just good, it's great. This has been one of my favorite snacks/desserts since probably second grade!
I make this recipe a little different from most. I like the Oreo part best, and I don't like cream cheese at all. I also don't like gummy worms in mine; I think it totally takes away from the wonderfulness of this dessert. So I add extra Oreos and take out the cream cheese altogether. And it still tastes amazing, even without gummy worms. Here's my recipe for dirt pudding without cream cheese!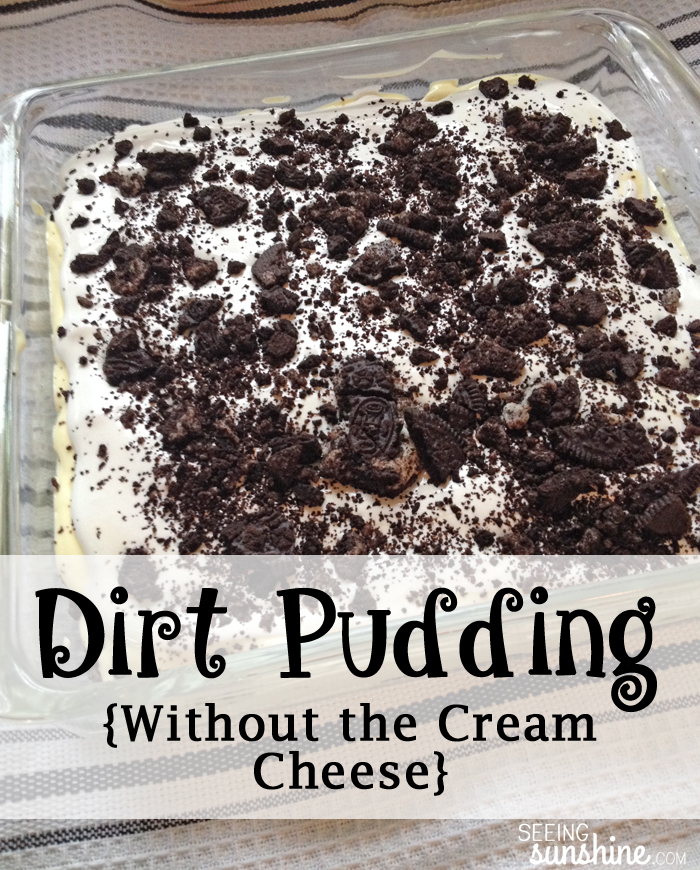 Here's What You'll Need:
Oreos!!!
Instant vanilla pudding mix
Milk
Cool Whip
Powdered sugar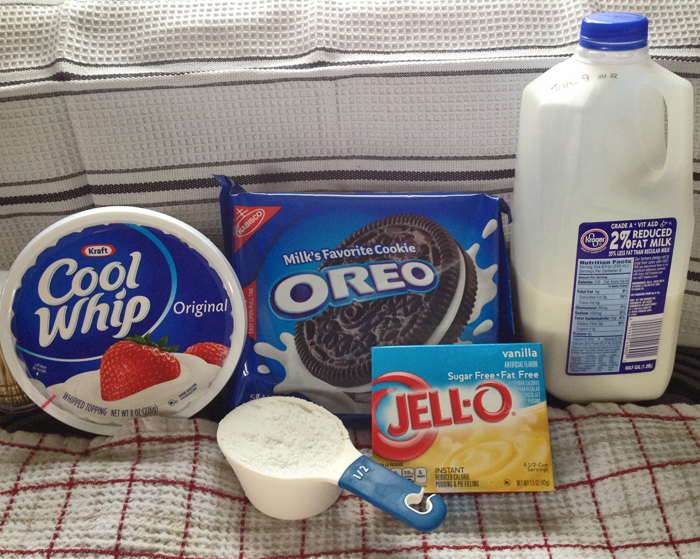 I started by putting a bunch of Oreos in a large Ziploc bag. I used almost an entire package. I think I had about eight or so left. (I was saving them for a cookies and creme milkshake later!) Make sure you close the Ziploc bag! Then, I used my hands at first and then a rolling pin to crunch up the Oreos into crumbs and small pieces. Use some of the crumbled Oreos to line the bottom of an 8×8 baking dish.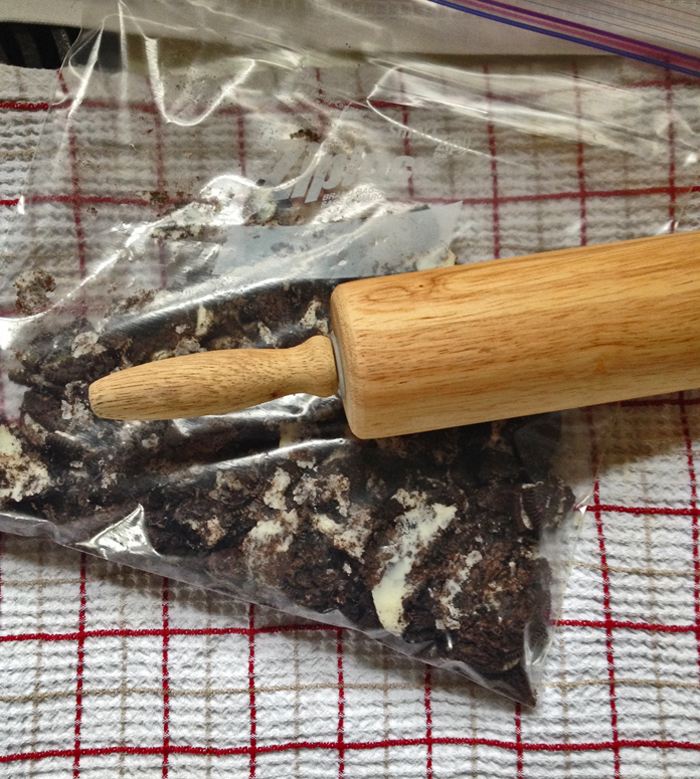 Mix the milk and vanilla pudding mix together first. Then add in half the Cool Whip and stir the mixture. Slowly, add in the powdered sugar while mixing.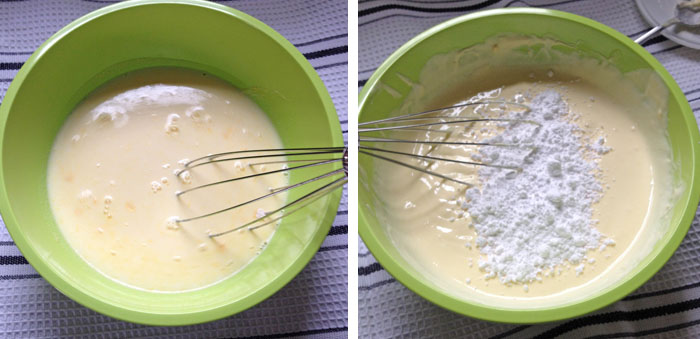 Once it is all mixed together, add some of it on top of the Oreo layer. Spread it around to cover all the Oreos.
Then, all you have to do is layer it. Add an Oreo layer, then the mixture — back and forth until you've used it all.

Then spread the remaining Cool Whip on top. Sprinkle the remaining Oreos on top of the Cool Whip. Chill before serving.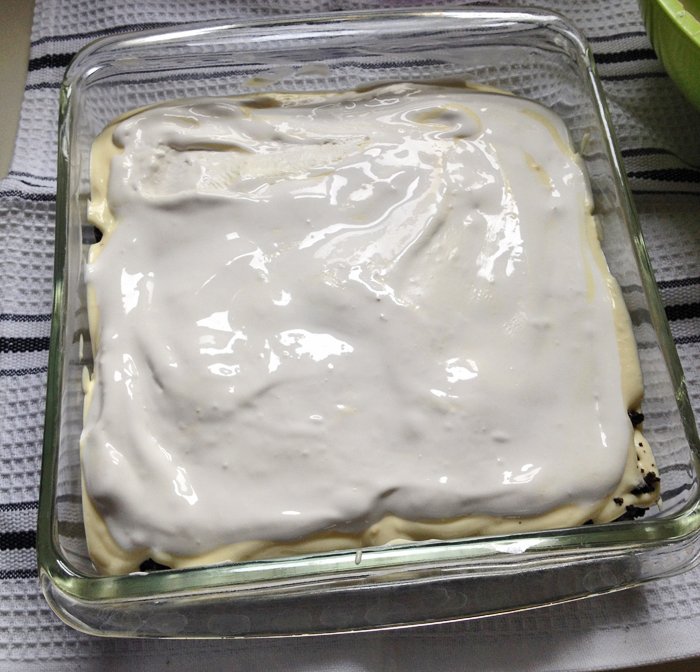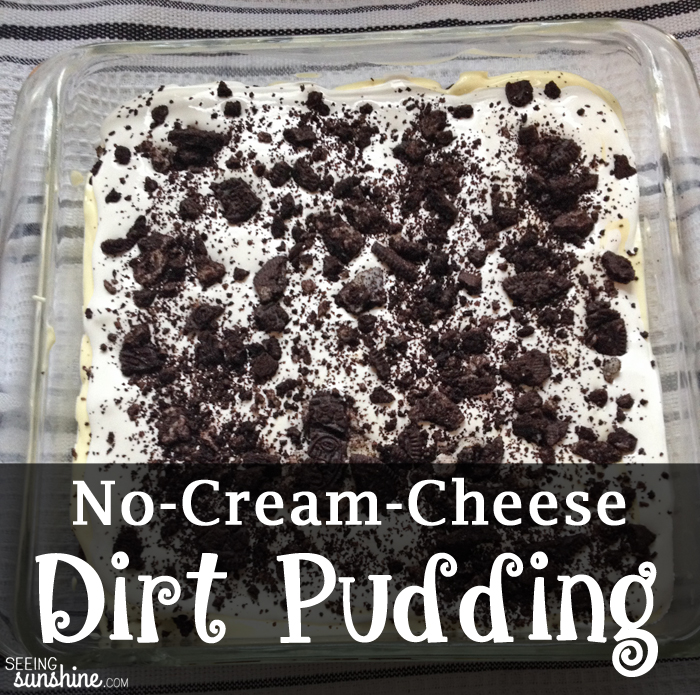 Dirt Pudding
Ingredients
One package of Oreos
One large box vanilla instant pudding
3 cups milk
16 oz Cool Whip
½ cup powdered sugar
Instructions
Crush the Oreos using a Ziploc bag and rolling pin
Mix the vanilla pudding mix and milk
Add in half the Cool Whip and mix
While mixing, add in the powdered sugar
Line bottom of 8x8 pan with Oreos
Layer part of the pudding mixture on top, spreading evenly
Keep layering back and forth until out of pudding
Spread remaining Cool Whip on top
Top with the last of the crushed Oreos
Chill until ready to serve
Notes
If you like cream cheese, you can add 4 oz to this recipe.
Check out
more recipes here
! And be sure to
follow me on Pinterest
so you never miss my new recipes!