Mmmmm mmm mmm were these good! I made these scrumptious rolls right before supper was finished cooking, and we ended up eating almost all of them before supper!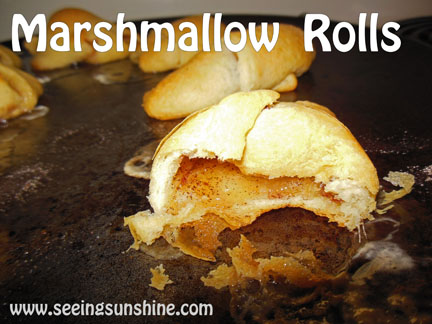 A lot of people call these resurrection rolls and make them for Easter while telling the story of how Jesus rose from the dead. I remember my mother making these with my brother and I once. But since it isn't anywhere near Easter, I renamed them. And they still taste just as yummy!
Here's what you'll need:
That's not too many ingredients is it? This is a very easy recipe, which is why many people make them with children. Speaking of children, when I was a kid I would have to open the dough canister for my mom because when it popped open it would scare her. I, on the other hand, love that pop! Anybody else love the pop?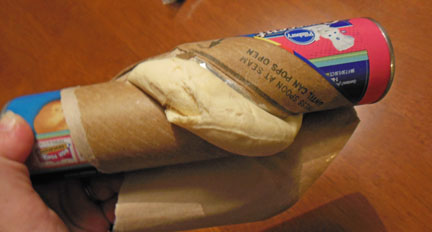 Start by rolling out all the dough onto a baking sheet. Melt the butter, and brush it onto the dough.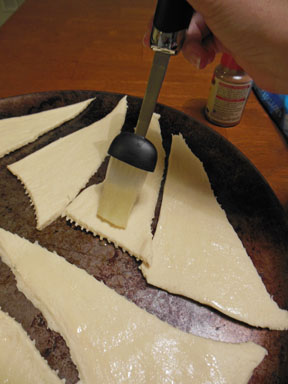 Sprinkle the cinnamon and sugar onto the buttered dough.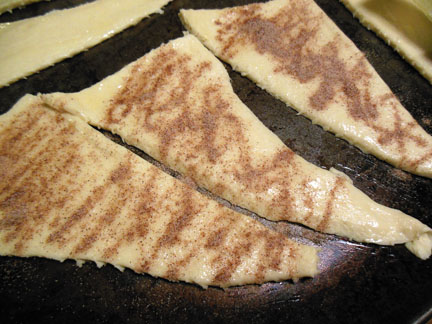 They look like delicious little pizza slices, don't they? So I sorta spaced getting a picture of the marshmallows. I promise I used marshmallows in this recipe, but I didn't get a single picture of one! Oops! So you'll just have to trust me on this — dip the marshmallow in the melted butter and roll it up into the dough. I'm sure you can figure out how to roll it up in there. Here's what mine looked like. Keep in mind, it's not going to look like a crescent roll because the marshmallow is too big. But it should look like an awkward round roll.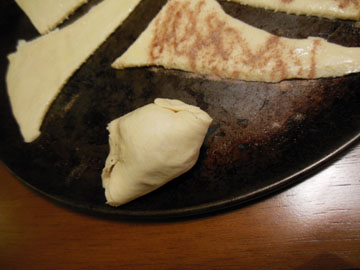 I brushed the remaining melted butter on the tops of my folded up rolls. Bake the rolls for 10-12 minutes at 375 degrees. They come out looking golden, gooey and perfect!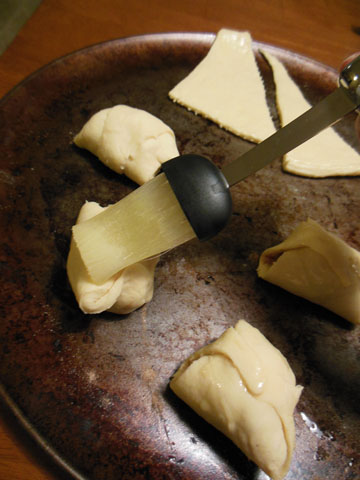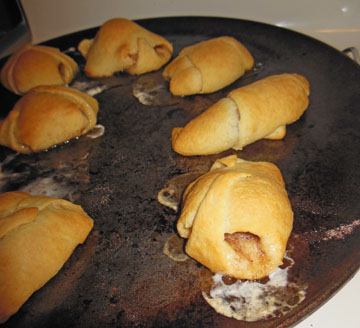 The marshmallows seem to disappear — like Jesus not being in the tomb, hence resurrection rolls. Like I said earlier, these were so good we just started eating them right off the baking sheet!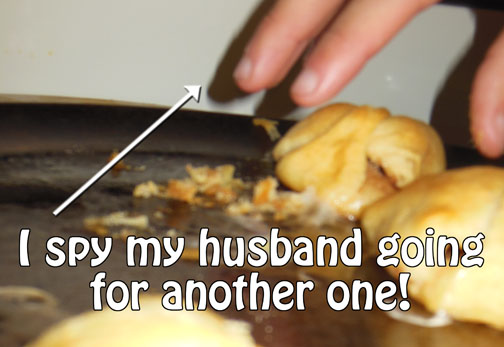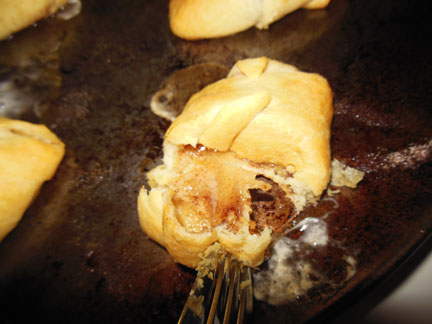 Ours were baked perfectly with a golden, buttery outside and a sweet gooey inside. Definitely a winning recipe!

Marshmallow Rolls
Prep time:
Cook time:
Total time:
Ingredients
1 can Pillsbury original crescent rolls (8 count)
2 Tbs butter, melted
Cinnamon & sugar seasoning
8 marshmallows
Instructions
Preheat oven to 375
Roll out the crescent roll dough
Brush the melted butter onto the dough
Sprinkle the cinnamon & sugar seasoning onto the dough
Roll a marshmallow into the melted butter
Roll the marshmallow into the crescent dough
Brush melted butter onto top of roll
Bake at 375 for 10-12 minutes
Looking for more recipes?
See what else I've made!