I struggle with sides. Side dishes that is. I can come up with an entree for supper, but I have a hard time figuring out what to make with it. I usually come up with something starchy, like potatoes or pasta. Not the healthiest choices. I usually forget to include a vegetable with our meals. Travis, on the other hand, is great about it! So the other night, I wanted to make sure I included a vegetable with our meal.
I decided to try sauteing my favorite veggie, green beans, the way my sister-in-law did once when we visited. They were so good, so I wanted to try it out myself.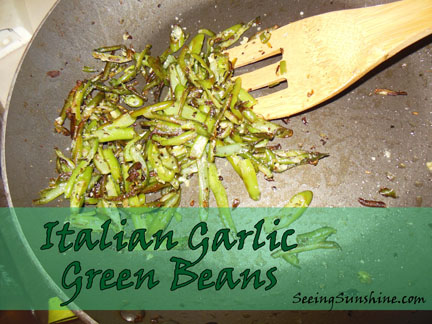 Here's what I used:
Frozen green beans
Italian seasoning
Salt and pepper
Garlic salt
Olive oil
Parmesan cheese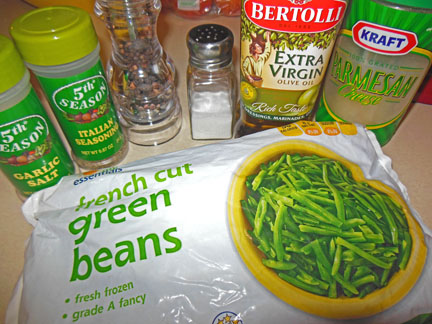 I heated up the olive oil in a skillet. I used way too much oil! Travis had to come to my rescue and pour out some most of the oil and save the green beans!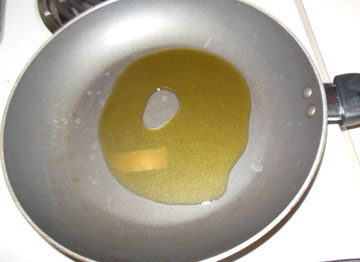 Add in the green beans. I had left the green beans out for awhile to thaw. Obviously, fresh green beans would be better, but we didn't have any.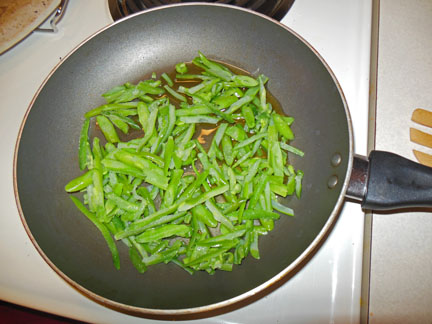 Saute on high heat. Season the green beans to your liking using garlic salt, Italian seasoning, pepper and salt.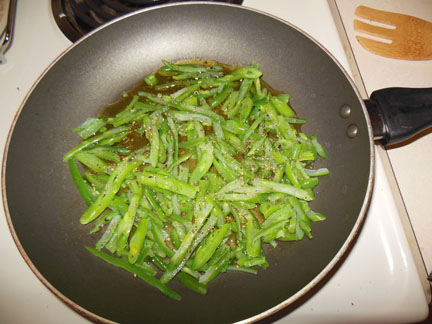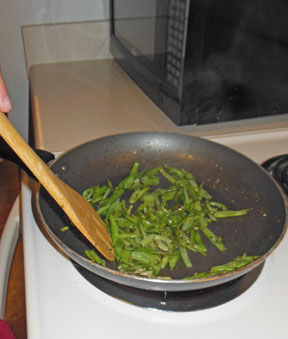 Stir the green beans around and when they are almost done, add in the Parmesan cheese — however much you like!
This recipe has no measuring. It's all about how much you want! How many green beans, how garlicky you want it, how flavorful, etc. It's all up to you, so go for it! I really liked these green beans. If you try them out, I think you'll like them too!