I've never liked asparagus. Like. Ever. (Said in T Swift's voice) Asparagus has always equaled gross in my book. Until now! We tried this recipe, and now I actually like it. I think I would like anything with Parmesan on it. I'm one of those people who dumps Parmesan cheese ALL over my pasta to the point where people ask, "Would you like some pasta with that cheese?"
So motto of this post: take a yucky veggie and douse it in Parmesan and suddenly it's delectable.
Here's what you'll need:
Asparagus (Obviously)
Water
Butter
Garlic Salt
Pepper
Grated Parmesan cheese
Shredded Parmesan cheese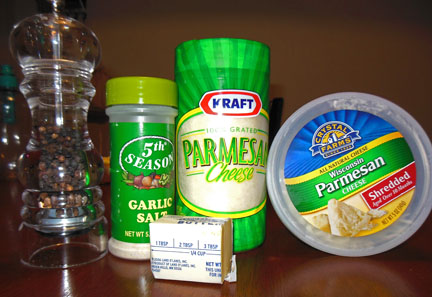 Start by placing your asparagus in a pan large enough for each spear to lay flat. Add one cup of water and cook on high for 4 minutes. You want the asparagus to be tender but not fully cooked because you still have to saute it.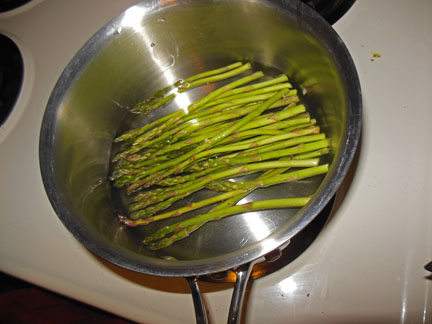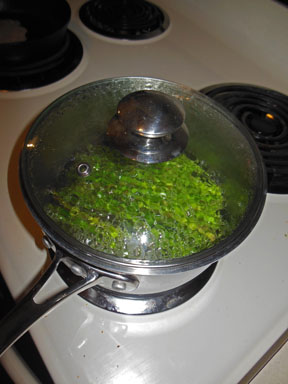 Drain out the water. Add in the butter, garlic salt, pepper, and the grated Parmesan cheese.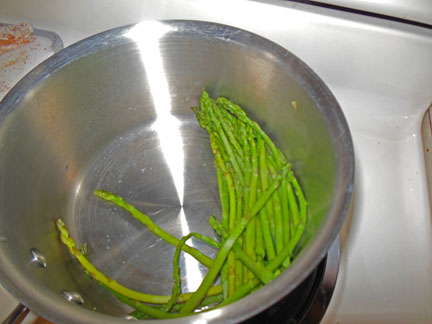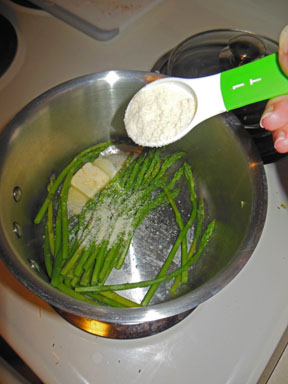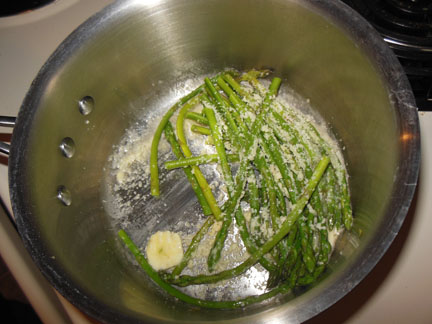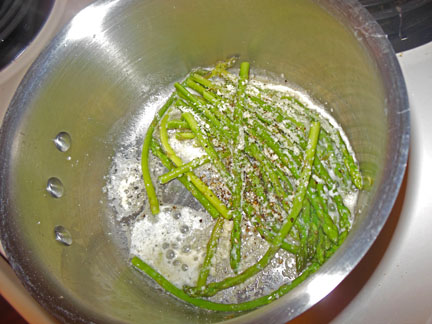 Saute the spears over high heat until the butter is melted and the Parmesan begins to brown into golden, crispy delight.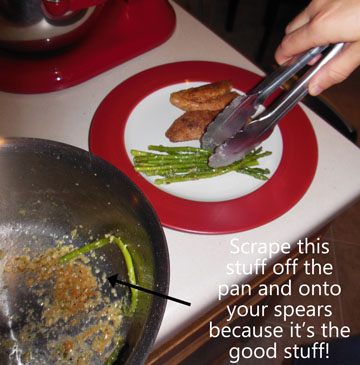 Sprinkle the shredded Parmesan cheese on top of the spears and enjoy!
Parmesan Asparagus
Prep time:
Cook time:
Total time:
Ingredients
1 bundle asparagus
1 cup water
1 Tbs butter
¼ tsp garlic salt
Pepper to taste
2 Tbs grated Parmesan cheese
1 Tbs shredded Parmesan cheese
Instructions
Place asparagus and water in a large pan
Heat on high for 4 minutes
Drain water
Add butter, garlic salt, pepper and grated cheese
Saute over high heat until butter is melted
Sprinkle shredded cheese over spears before serving
I adapted this recipe from
Ella Claire
.
For more of the recipes I've made myself, check out my recipe page!