Remember what I said about vegetables in my green bean post? Well, I'm trying to change that a little bit! So prepare yourself for veggie mania!
Today, we're talking about broccoli. Yum! I like broccoli! Add garlic and I love broccoli! 🙂 This recipe I'm writing about has a great roasted taste, because, well, the broccoli is roasted.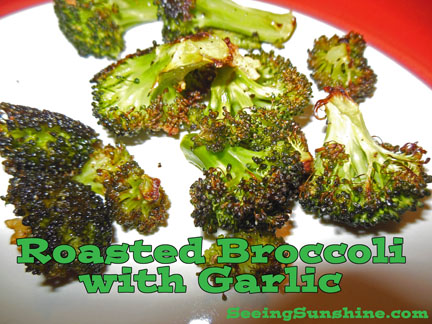 Here's what you'll need:
Broccoli (However much you want)
Olive oil
Salt and pepper
Garlic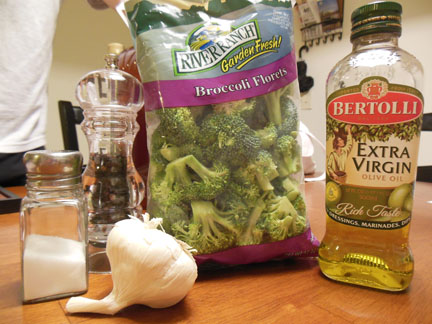 Start by preheating your oven to 425 degrees. I lay down aluminum foil over my baking sheet to make clean up easy. (All I have to do is throw away the foil!)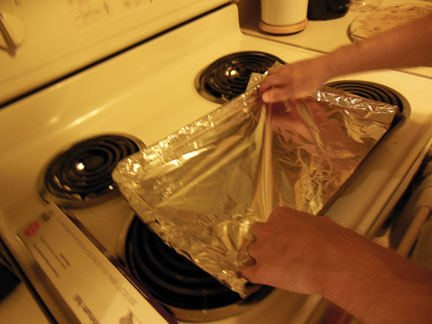 Place the broccoli, olive oil, salt, and pepper in a large Ziploc bag (another way to not have to clean any dishes!) and shake so that the oil covers all the broccoli florets. Then pour the broccoli out onto your baking sheet.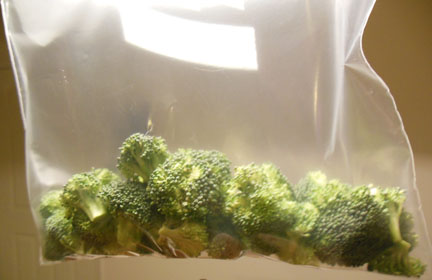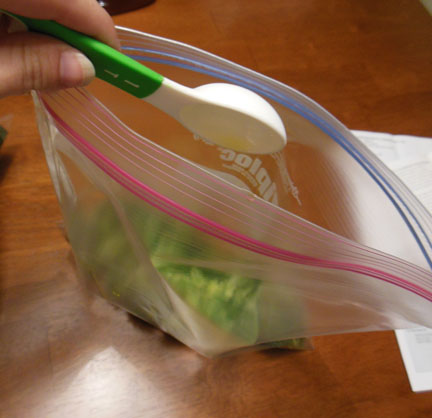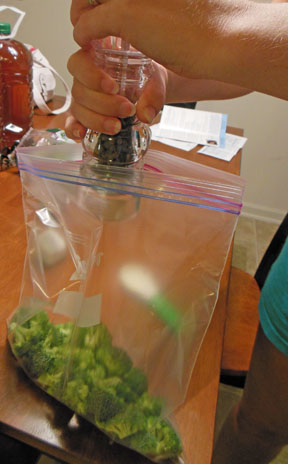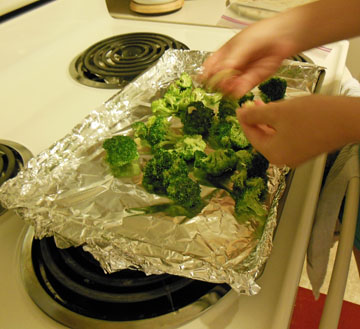 Mince a clove of fresh garlic. Rub the garlic onto the florets.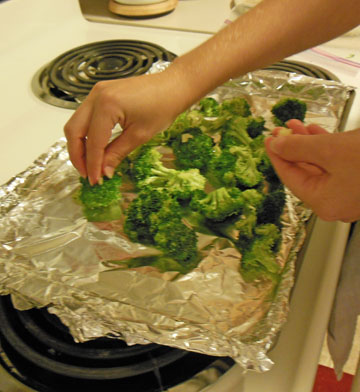 Roast the garlic for 20-25 minutes. It has a crispy, garlic taste that turns this veggie into a yummy side dish.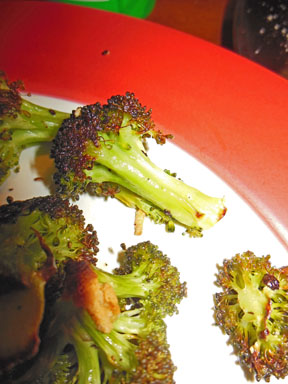 Roasted Broccoli with Garlic
Prep time:
Cook time:
Total time:
Ingredients
2 cups broccoli florets, washed
2 Tbs olive oil
¼ tsp salt
½ tsp pepper
1 clove garlic, minced
Instructions
Preheat oven to 425 degrees
Place broccoli, olive oil, salt and pepper in large Ziploc bag
Seal bag and shake to evenly disperse oil and seasonings
Pour broccoli onto baking sheet covered in aluminum foil
Spread minced garlic over broccoli
Roast for 20-25 min
Like veggies? Trying to add flavorful but healthy options to your meals like I am? Check out my other veggie options:
Italian Garlic Green Beans
,
Parmesan Asparagus
, and coming soon a delicious zucchini option that will leave your mouth wanting more!
What's your favorite veggie?