My brother and his girlfriend came to visit this past weekend. We had a fantastic time visiting Tybee Island, Wormsloe Plantation and River Street. I loved getting to hear my brother play his guitar and getting to know his girlfriend even better. Not to mention all the laughter we shared! My brother's birthday is this week so I decided to make a special dessert to celebrate.
Who likes Reese's Peanut Butter Cups? The real question is who doesn't like Reese's? Chocolate and peanut butter together is like Heaven. So I made this Reese's frozen pie, and it was really good.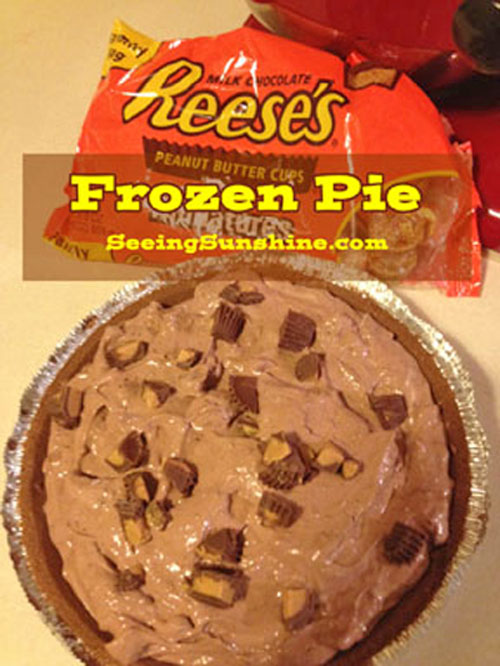 What you'll need:
Chocolate cookie pie crust
Instant chocolate pudding
Cool Whip
Milk
Reese's Peanut Butter Cups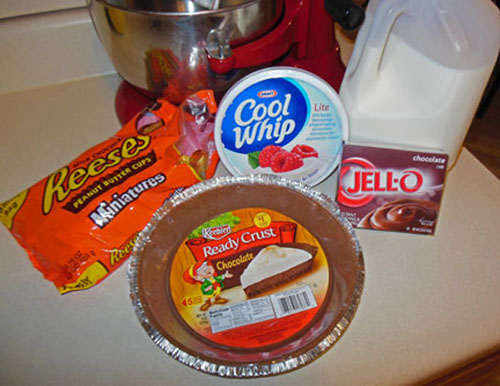 Start by mixing the instant pudding and the milk. Mix in the Cool Whip.

Chop 15 of the Reese's Peanut Butter Cups. Fold them into the mixture.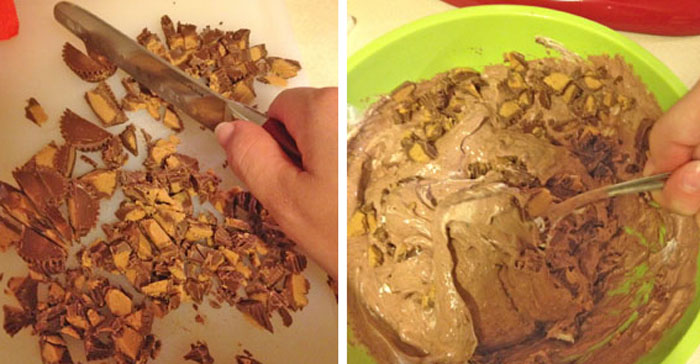 Pour the mixture into the pie crust. Chop a few more Reese's cup and scatter them on top of the pie.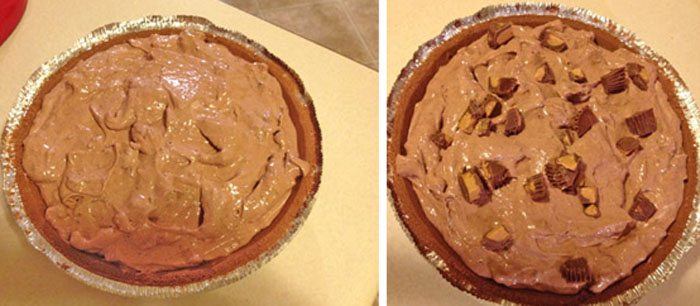 Put the pie in the freezer for at least 15 minutes before serving. If the pie has been in the freezer longer, you may need to let it sit out for awhile before serving in order to cut it easily.
Reese's Frozen Pie
Ingredients
1 Chocolate cookie pie crust
1 Large box of instant chocolate pudding
1½ cups milk
8 oz tub Cool Whip
Reese's Peanut Butter Cups
Instructions
Mix together the pudding mix and milk
Whisk Cool Whip into the chocolate pudding
Chop Reese's
Fold chopped Reese's into the mixture
Pour mixture into pie crust
Scatter chopped Reese's to top of pie
Freeze for 15 minutes
I adapted this recipe from the Coupon Cousins.