It sounds weird. It looks beautiful. It tastes tangy with a hint of sweet. It's a blueberry lime slushy. Yes, blueberries and limes together. Strange huh? But actually pretty good! The only bad thing about this beverage is you will get blueberry seeds stuck in your teeth. So drink it with folks you aren't afraid to look goofy with.
What you'll need:
Frozen blueberries
Two limes, just their juice
Ice
Lemon-Lime soda (I used Sprite Zero)
Honey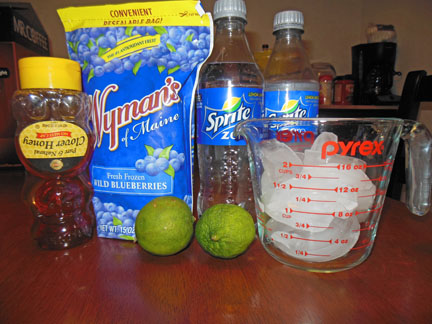 Slice the two limes in half and juice them. Pour the juice into your blender.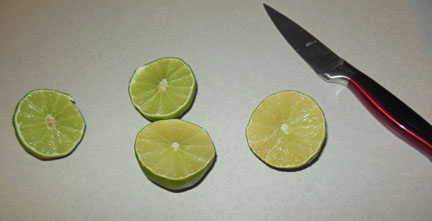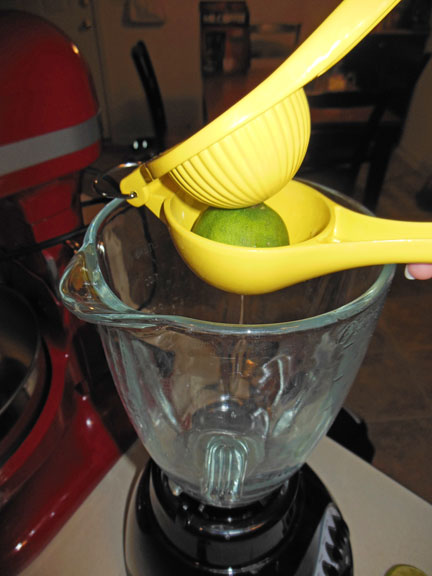 Pour in the frozen blueberries.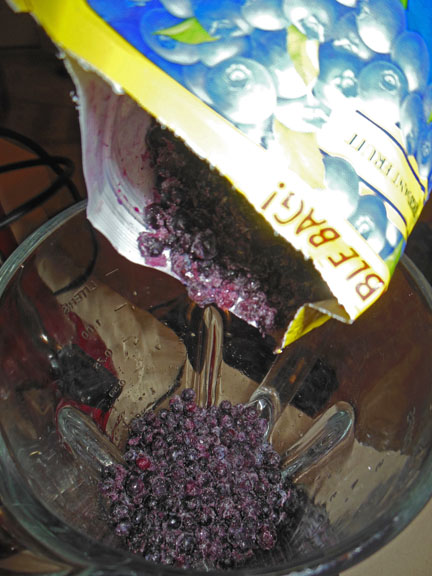 Pour in the honey.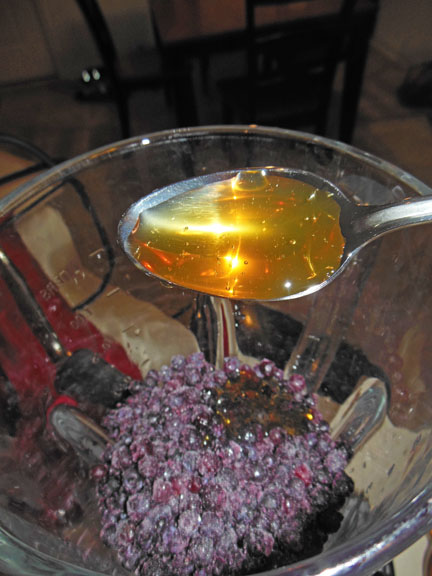 Pour in the ice.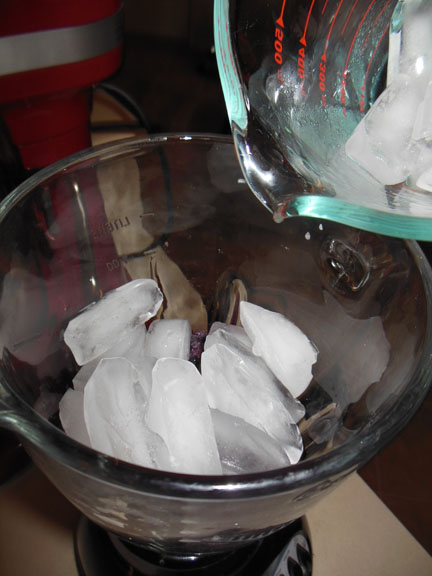 Pour in the Sprite (or whatever lemon-lime soda you have). Blend it all together in a blender, and just like that you're ready to serve.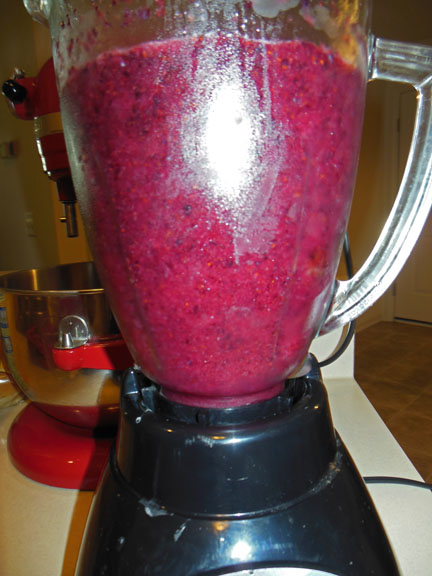 It comes out as such a beautiful color!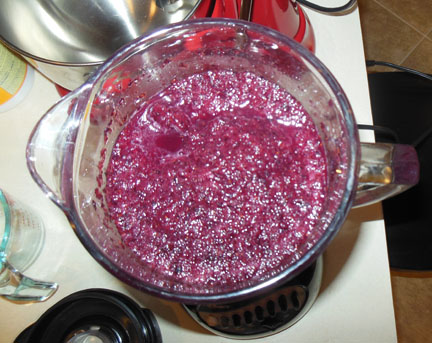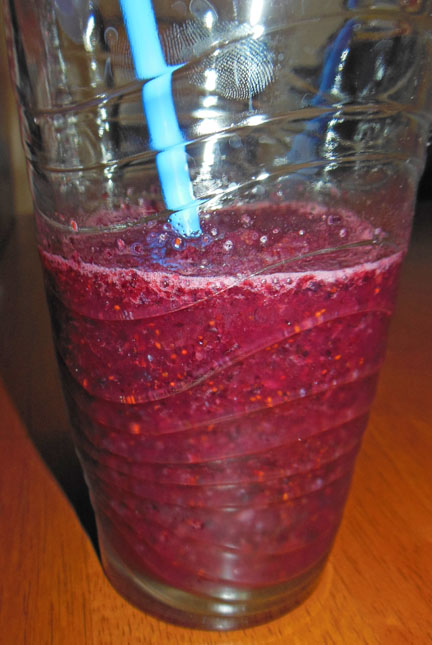 Blueberry Lime Slushy
Prep time:
Cook time:
Total time:
Ingredients
12 oz frozen blueberries
2 limes, juiced
4 Tbs honey
2 cups ice
2 cups lemon-lime soda
Instructions
Slice the limes in half
Squeeze the lime juice into the blender
Pour the blueberries into the blender
Pour the honey into the blender
Pour the ice into the blender
Pour the soda into the blender
Blend
I adapted this recipe from
Picky Palate
.