I'm proud to say I've been going to the gym on post to work out every day (well, not on weekends, but those don't count, right?) I usually get home right at lunch time, and I'm starving! I always want something healthy like fruits and veggies — working out makes me want to eat healthier for some reason. Maybe because I don't want to cancel out all the work I just put in. Anyways, today I made a smoothie. Smoothies are usually pretty good for you and they are simple to make.
This strawberry oatmeal smoothie had a tasty flavor and was filling. It was a great post-workout option!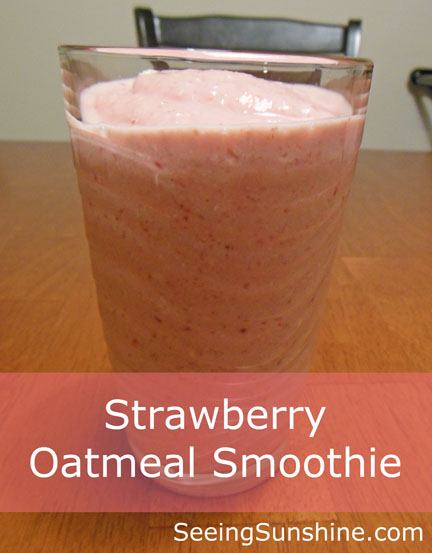 Here's what you'll need:
Frozen strawberries
One banana
Honey
Oats
Plain yogurt
Ice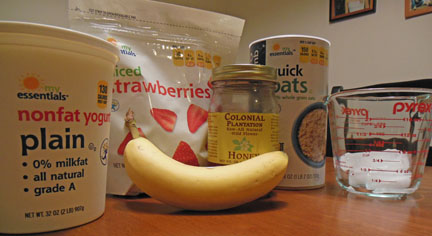 This is so easy to make! Just put all your ingredients in a blender and blend. Then drink up until your tummy is full.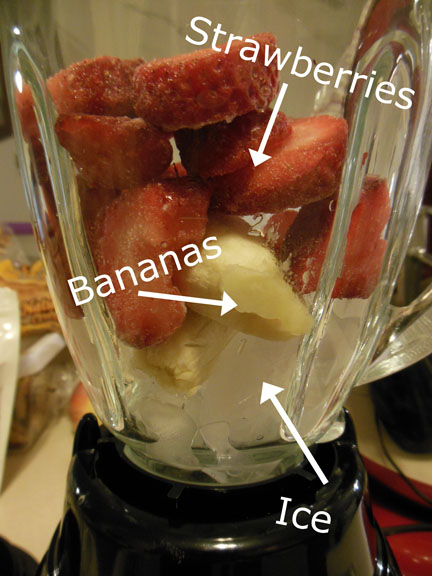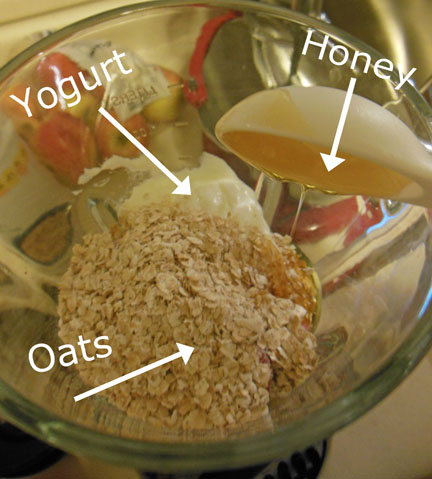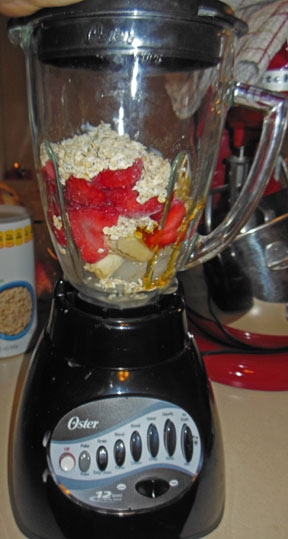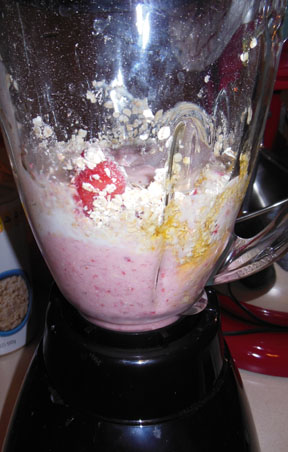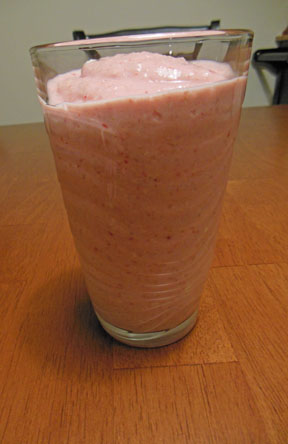 Strawberry Oatmeal Smoothie
Ingredients
1 cup ice
½-1 cup frozen strawberries
½ cup plain yogurt
1 banana
½ cup oats
1 Tbs honey
Instructions
Add all the ingredients to the blender
Blend
Check out
more recipes here
!
You might also like: