TACOS. My husband loves tacos. Although, he uses soft taco shells instead of hard taco shells, so to me they are burritos. He calls them nachos. His whole family does. I don't get it. Tacos, burritos, or nachos — call it what you will, but it's good.
I don't like hamburger. Most people can't believe it, but I just don't. It's strange, I like steak or roast, but get that hamburger away from me. So instead of putting hamburger in our tacos, I wanted to try a Mexican chicken. And that's how this recipe came to be.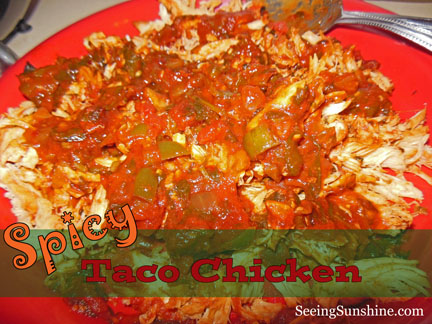 Here's what you'll need:
Chicken tenderloin breasts, defrosted
Taco seasoning (I used "Hot & Spicy")
Medium salsa
One lime (just the juice of it)
Two jalapeno peppers, chopped
Cilantro, chopped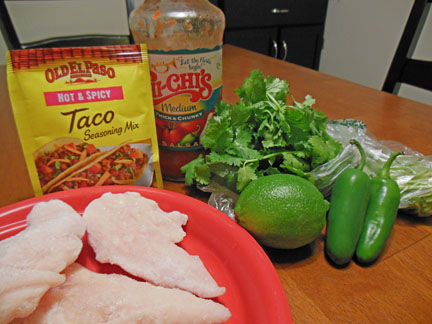 First, defrost that chicken. Then pour the salsa into a bowl. I didn't have as much salsa as I wanted, but it still worked. Juice the lime into the salsa.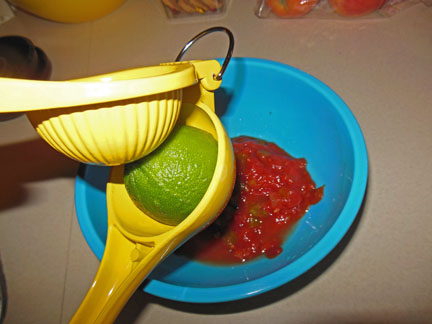 In the same bowl, pour in the taco seasoning. I did not realize I bought "Hot and Spicy" seasoning mix — oops, so I added some more cilantro. We like spicy, but I didn't want to be gulping down milk with my tacos! It ended up just right. Lots of spicy, but not burn-your-throat spicy.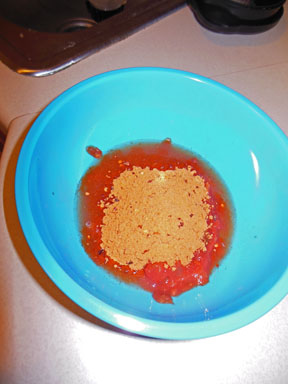 Chop up the jalapeno peppers. If you don't like things very spicy, you can completely leave out the peppers.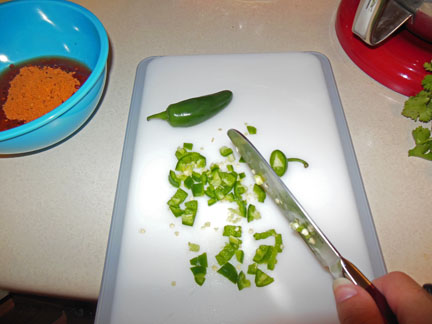 Next, chop up the cilantro. Like I said before, I added extra cilantro to take down the level of spice. You can choose how spicy you want your chicken. Extra spicy – use "hot and spicy" taco seasoning and 1 cup cilantro, plus the jalapeno peppers. Less Spicy – use regular taco seasoning (mild) and 1/2 cup cilantro.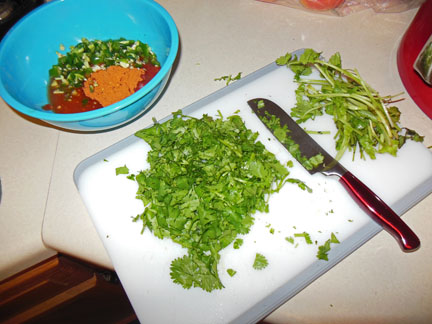 Mix it all together in one bowl. It looks and smells awesome! I wish I could have a scratch and sniff plugin for your screen!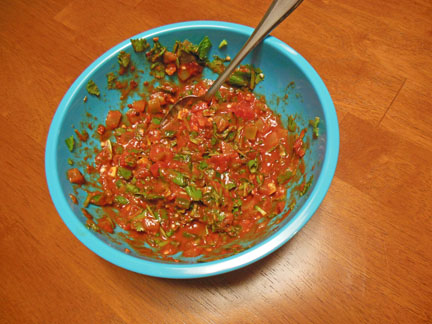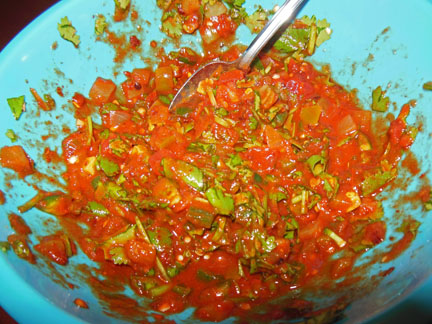 I put some of the salsa mixture on the bottom of the crock pot. Then I placed the defrosted chicken inside and spooned the mixture over all the chicken.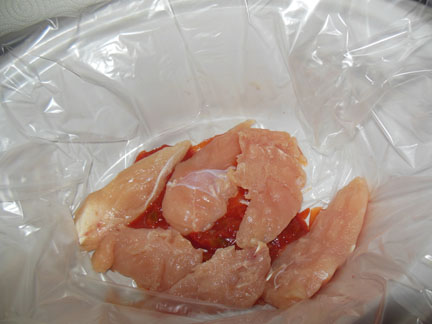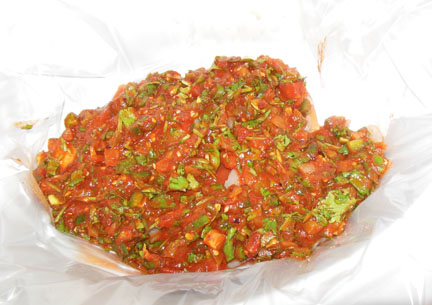 Cook the chicken in your crock pot for 6 hours on high or 8 hours on low. Shred it and spoon the sauce over it.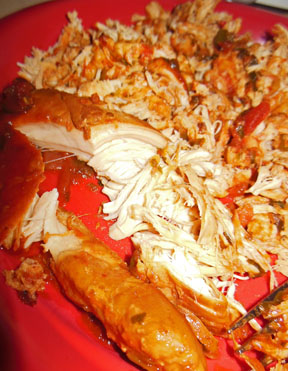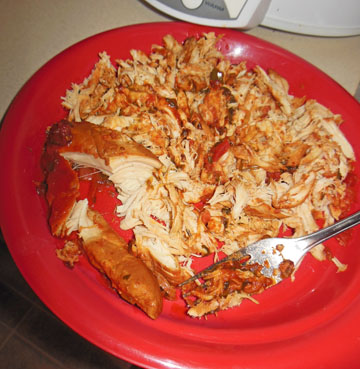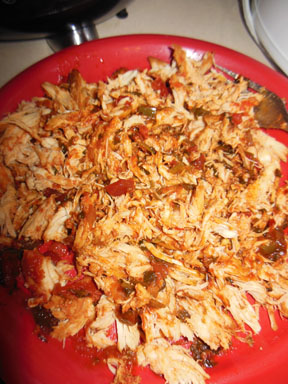 Then add it into your tacos/nachos/burritos!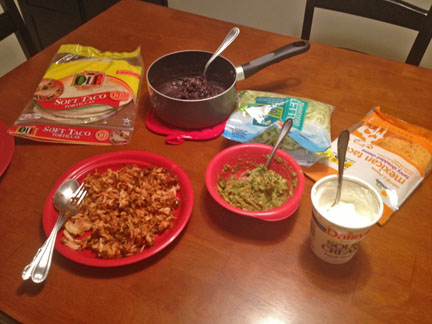 Prep time:
Cook time:
Total time:
Ingredients
4-6 chicken breast tenderloins, defrosted
24 oz jar medium salsa
Juice of 1 lime
½ cup cilantro, chopped
1 packet taco seasoning mix (mild, medium or hot and spicy)
2 jalapeno peppers, chopped
Instructions
Defrost the chicken
Pour the salsa into a bowl
Juice the lime into the salsa
Pour taco seasoning into salsa
Chop jalapeno peppers, pour into salsa mixture
Chop cilantro, pour into salsa mixture
Mix all the ingredients together
Spoon mixture over chicken in crock pot
Cook for 6-8 hours
I adapted this recipe from 
Key Ingredient
, which looks like a pretty nice website if you want to check it out.