When my husband and I were dating, we talked about who would do which chores. We didn't want to have the wrong expectations and end up fighting during our marriage.One of the things we talked about was who would do the cooking. We agreed I would cook most meals for our family. But I didn't want to have to cook every single day for the rest of our lives. So we came up with "Daddy Dinner Night." One night a week, my husband does the cooking for our evening meal. Even though he's not a daddy yet, we still call it Daddy Dinner Night. Someday, he'll be a daddy and it will make sense.
Our Daddy Dinner Night is on Thursdays because that's when Travis gets home early from work. It gives him more time to cook. I think every single Thursday we've had fish for supper. Until this past week. Travis decided to make his mom's white chicken chili. He followed her recipe, and it turned out yummy. Thank you mother-in-law!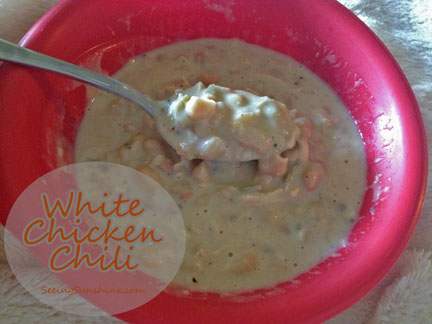 Here's what you'll need:
Chicken breasts, thawed
Garlic powder
Chicken broth
Great northern beans
Whipping cream
Chopped green chilies
Sour cream
Salt
Pepper
Cumin
Cayenne pepper
Oregano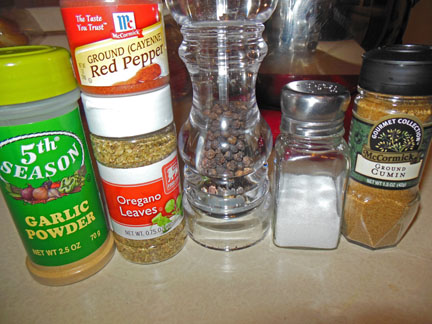 Cut the thawed chicken up into pieces and put it into a pan with olive oil to saute. Mix in the garlic powder and saute until there is no pink left in the chicken.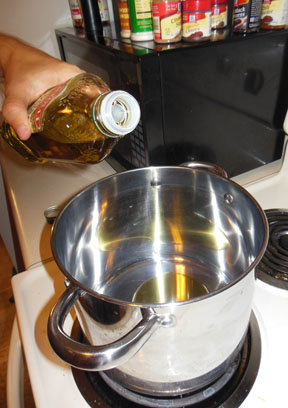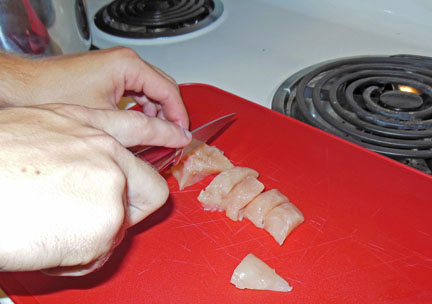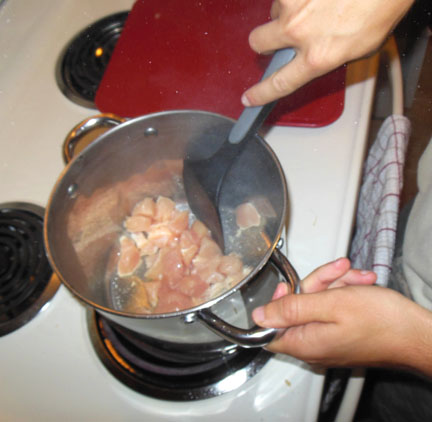 We then put the cooked chicken into the Kitchen Aid mixer to shred it. I have a weird preference for shredded chicken over cubed.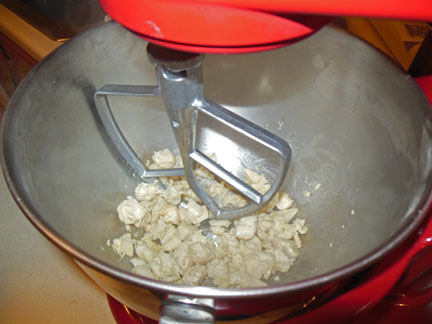 Drain the great northern beans and pour them into the pan with the shredded chicken.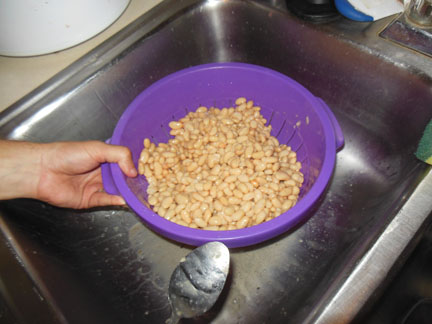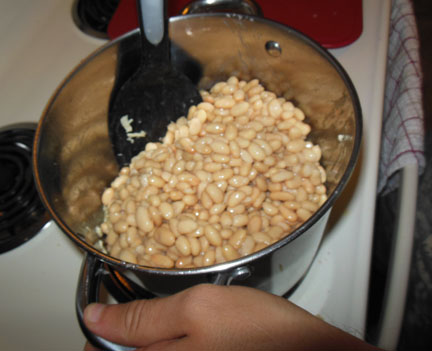 Add in the chicken broth, green chilies, and all the seasonings.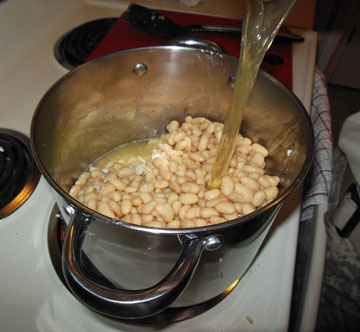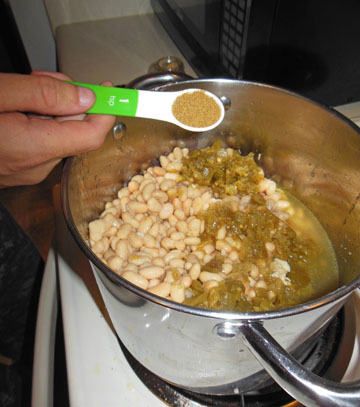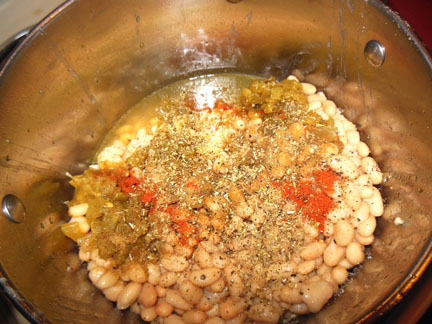 Bring the soup to a boil. Then turn the stove to medium heat and simmer for 30 minutes. After 30 minutes, add in the sour cream and whipping cream. Mix it all together until the creams have melted and combined.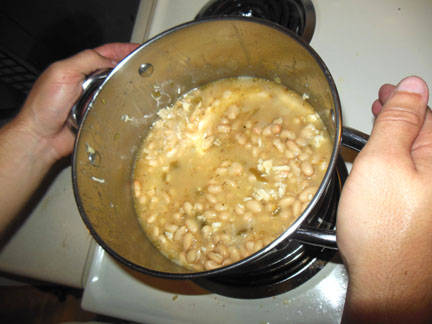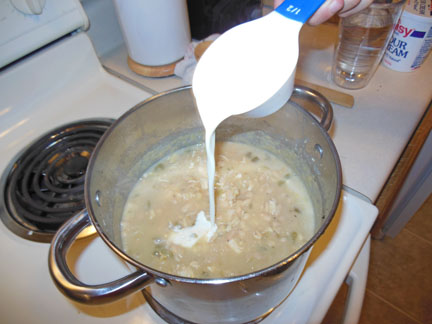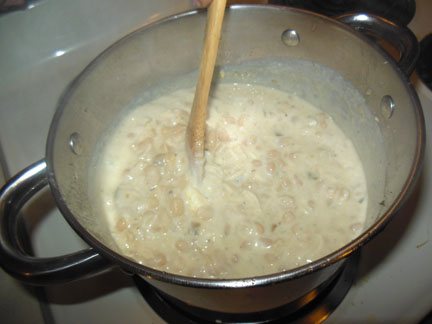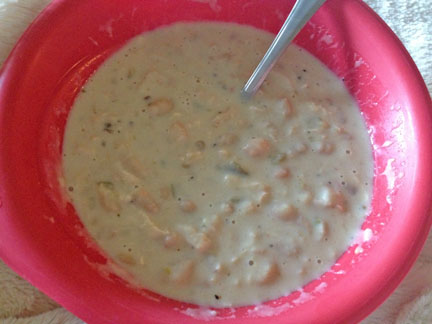 White Chicken Chili
Prep time:
Cook time:
Total time:
Ingredients
1 lb boneless, skinless chicken breast, thawed
¾ tsp garlic powder
1 Tbs olive oil
5 cans (15.5 oz) great northern beans, rinsed
1 can (14.5 oz) chicken broth
1 can (4 oz) chopped green chilies
1 tsp salt
1 tsp ground cumin
1 tsp dried oregano
½ tsp pepper
¼ tsp cayenne pepper
1 cup sour cream
½ cup whipping cream
Instructions
Cut chicken into pieces
Add oil and chicken to large saucepan
Saute chicken and garlic powder until no longer pink
Shred chicken (optional)
Drain and rinse beans
Add beans, broth, chilies and seasonings to saucepan
Bring to a boil
Reduce heat, simmer uncovered for 30 minutes
Remove from heat, stir in sour cream and whipping cream
Notes
Whipping cream can be substituted by whole milk for a cheaper option.
This post has been linked up over at Frugal Family Favorites for the
Weekend Potluck
. Check it out for even more fall favorites!