This bread is way better than your normal banana bread. Even my husband loved it and it has chocolate in it! I made it the other day and it was ready and still warm when Travis got home from work. Supper wasn't quite ready yet, so it was the perfect appetizer for him since he walks in the door starving every day. Making my husband happy when he walks in that door brings us both sunshine!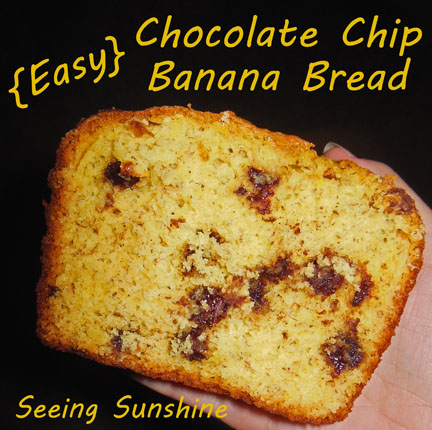 Here's what you'll need:
Yellow cake mix
Eggs
Overripe bananas
Chocolate chips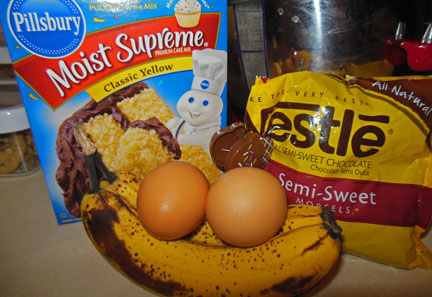 Mash up the bananas. I think four bananas would be best, but I only had two so I just went with it! (It still turned out just great!) I used my Kitchen Aid mixer to mash them up. (Did you know you can freeze overripe bananas? They last up to 3 months!)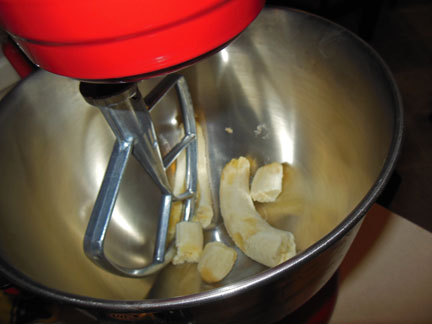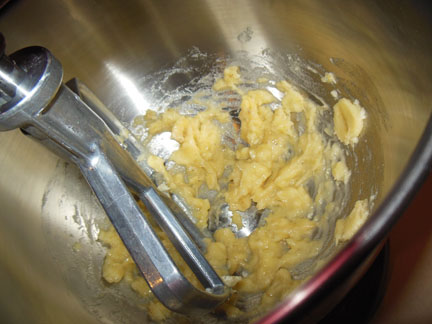 Add in the cake mix and eggs and mix together. It looks clumpy and then turns into a dough. It sure is fun watching my mixer do it's magic!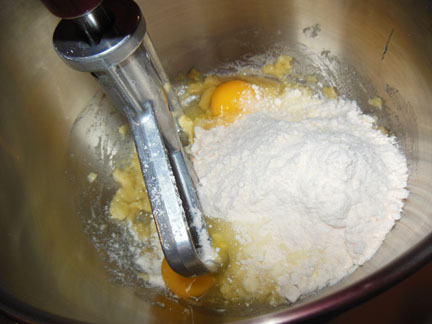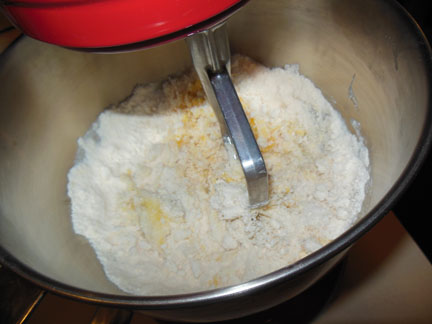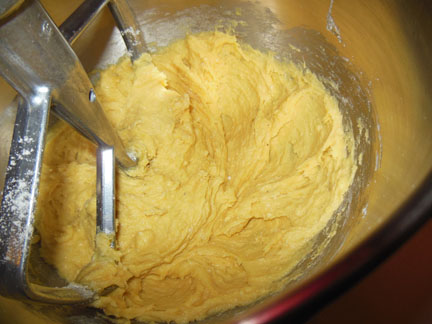 Stir in the chocolate chips. Then it kind of looks like cookie dough … Since my husband doesn't like chocolate and I was hoping he'd like this bread, I only used 1/2 cup of chocolate chips. If your family loves chocolate, I suggest using a whole cup of chocolate chips!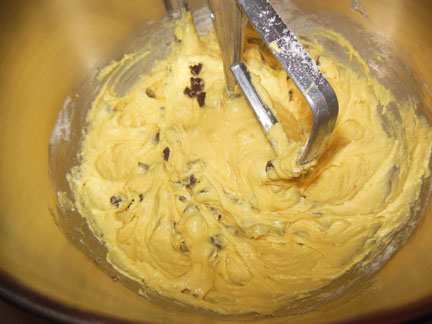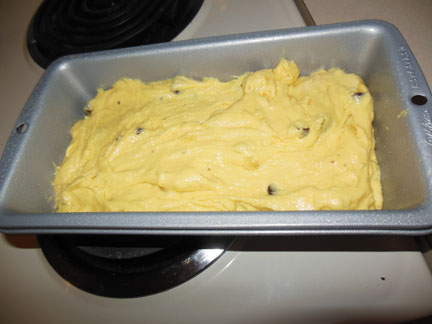 Pour the mixture into a greased loaf pan. Bake at 350 degrees for 45 minutes.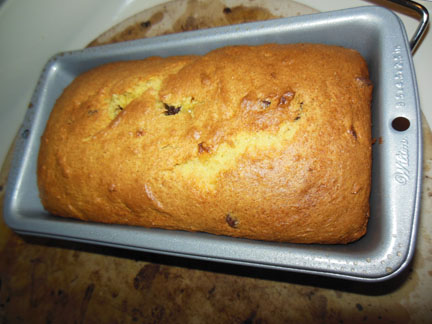 Chocolate Chip Banana Bread
Prep time:
Cook time:
Total time:
Ingredients
1 Yellow cake mix
2 Eggs
2-4 Overripe bananas
½ cup Chocolate chips
Instructions
Preheat oven to 350 degrees
Mash the bananas
Add in the cake mix and eggs, mix together
Stir in the chocolate chips
Pour mixture into a greased loaf pan
Bake for 45 minutes at 350 degrees
Notes
If you like chocolate, you can use 1 cup of chocolate chips instead of ½ cup.
I adapted this recipe from
Artsy-Fartsy Mama
.