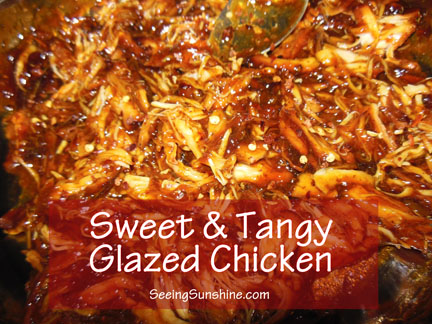 This chicken is pretty yummy, especially on top of noodles or rice. It really is both sweet and tangy, and the crushed red pepper adds a kick! Just look at that picture, doesn't it look so good? This is a crock pot meal, but there is a little bit of prep work before you can serve — nothing too hard though.
Here's what'll you need:
Boneless, skinless chicken breasts
Soy sauce
Brown sugar
Apple cider vinegar
Garlic
Sprite
Crushed red pepper
Pepper
Cornstarch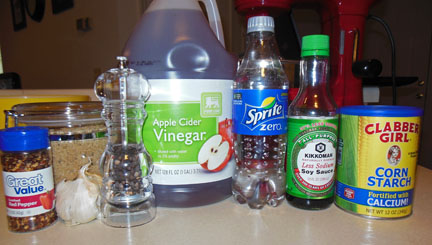 One of the great things about this recipe is you don't have to defrost the chicken. I don't know why I love that part, but it does save me some time. Throw you chicken in the crock pot. Then, mix together the apple cider vinegar, Sprite, soy sauce, garlic, brown sugar and pepper.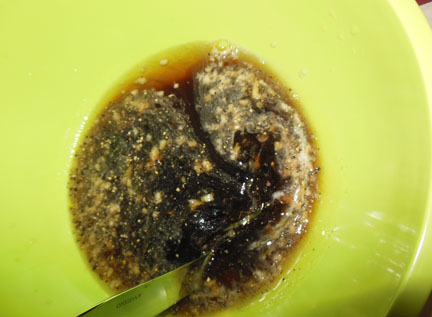 It doesn't look very good, and because of the vinegar, it doesn't smell too good either. But trust me … Pour it over the chicken. Cook on low for 6-8 hours.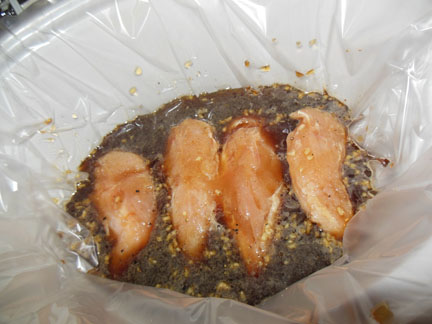 Once the chicken is done, take it out and shred it. It falls apart — I love that!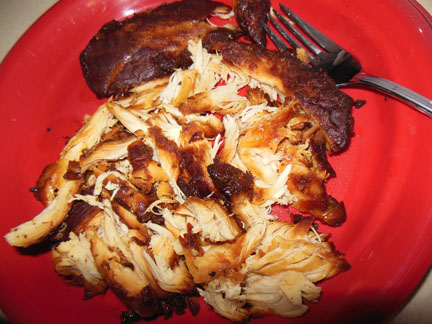 Take out the liquid from the crock pot and put it in a saucepan. Turn it up to high heat.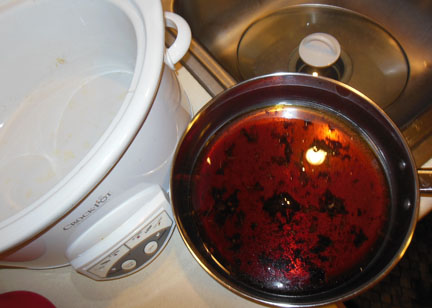 Now you are going to turn that into a glaze. Mix the cornstarch and water together and pour it into the pan. Keep stirring! Cornstarch will clump up unless you stir, stir, stir. Let the mixture boil for about 2 minutes.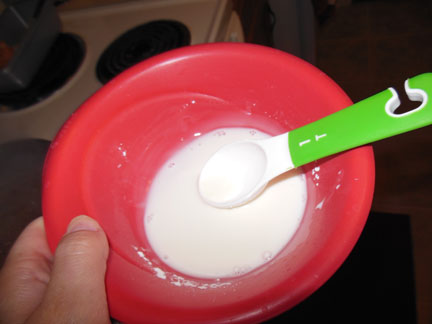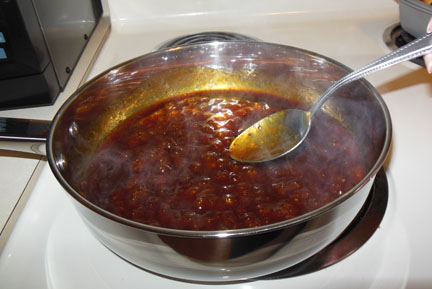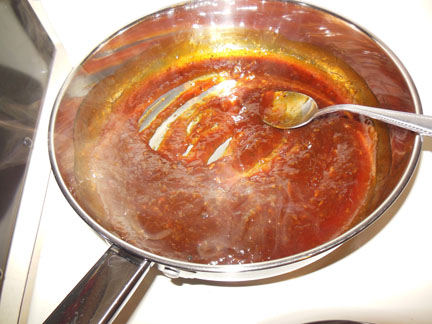 Take the pan off the heat and let it sit for about 2 minutes so the glaze can fully thicken. Sprinkle in the crushed red pepper — more for more spice and less for less spice. Mix the chicken in and you're all set.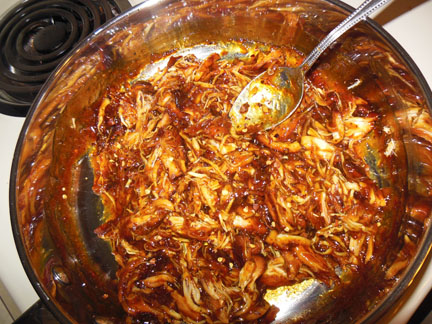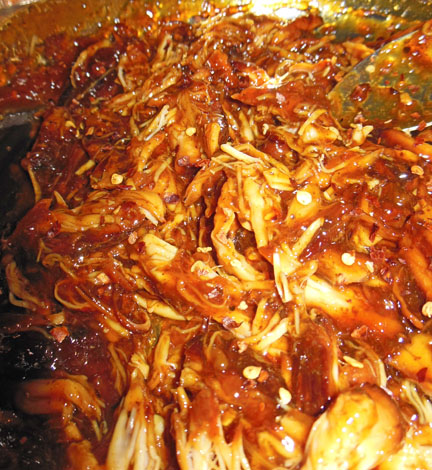 Sweet & Tangy Glazed Chicken
Prep time:
Cook time:
Total time:
Ingredients
4-6 chicken breast tenderloins
1 cup brown sugar
⅔ cup apple cider vinegar
¼ cup Sprite (or other lemon-lime soda)
2 cloves garlic, minced
2 Tbs soy sauce
1 tsp ground pepper
2 Tbs corn starch
2 Tbs water
Red pepper flakes (however much you want)
Instructions
Place chicken in crock pot
Mix together all ingredients expect corn starch, water and red pepper flakes
Pour mixture over chicken
Cook on low for 6-8 hours
Take out chicken and shred
Pour liquid into saucepan on high heat
Mix together corn starch and water
Pour into saucepan
Bring to a boil, boil for 2 minutes until glaze thickens
Take off heat and let glaze sit for 2 minutes to thicken completely
Sprinkle with red pepper flakes
Add chicken
Notes
The more red pepper flakes you add, the more of a kick your glaze will have. Add less if you don't like spicy food.
I adapted this recipe from This Little Life of Mine. Linked to: Good Tastes Tuesday.