My husband had surgery recently. Eye surgery. It was a fairly quick procedure. I only had to wait all morning before I got to see that the surgeon hadn't blinded him. We'd been told by several people that the surgery wouldn't be the tough part — the recovery would. We were told it is very painful and would take a couple weeks before he could see clearly. My husband came home the day before the procedure with a giant bag full of medications and eye drops. As I read the descriptions for when and how many times he was to take each one, I seriously became queasy. I thought I was going to pass out! Luckily, my hubby started talking about something else completely to get my mind off of it. I don't know why I am like that, but I cannot handle medical stuff. I definitely did not major in nursing!
But I'm getting completely off topic here! So the night before Travis' eye surgery, I wanted to make him a special treat because I knew he was a little nervous. He loves apple-anything, so I knew apple pie bites would be a great hit. The apples get all soft while baking and the dough is my favorite part.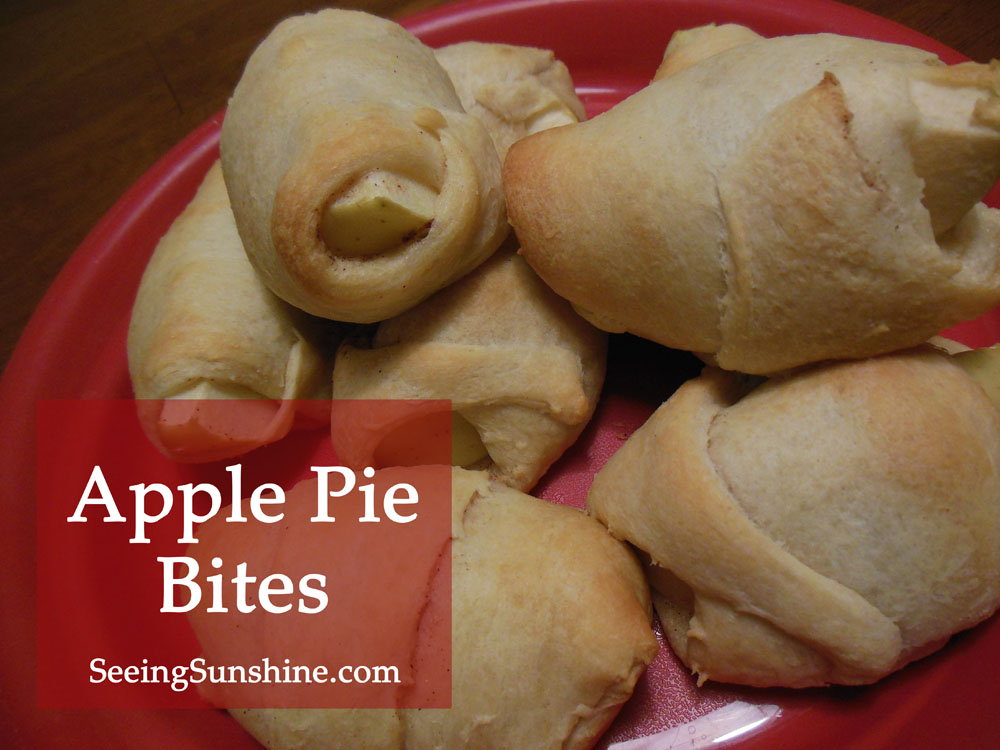 Here's what you'll need:
Apple
Crescent roll dough
Cinnamon (I used Cinnamon Sugar, but I think cinnamon would work better)
Butter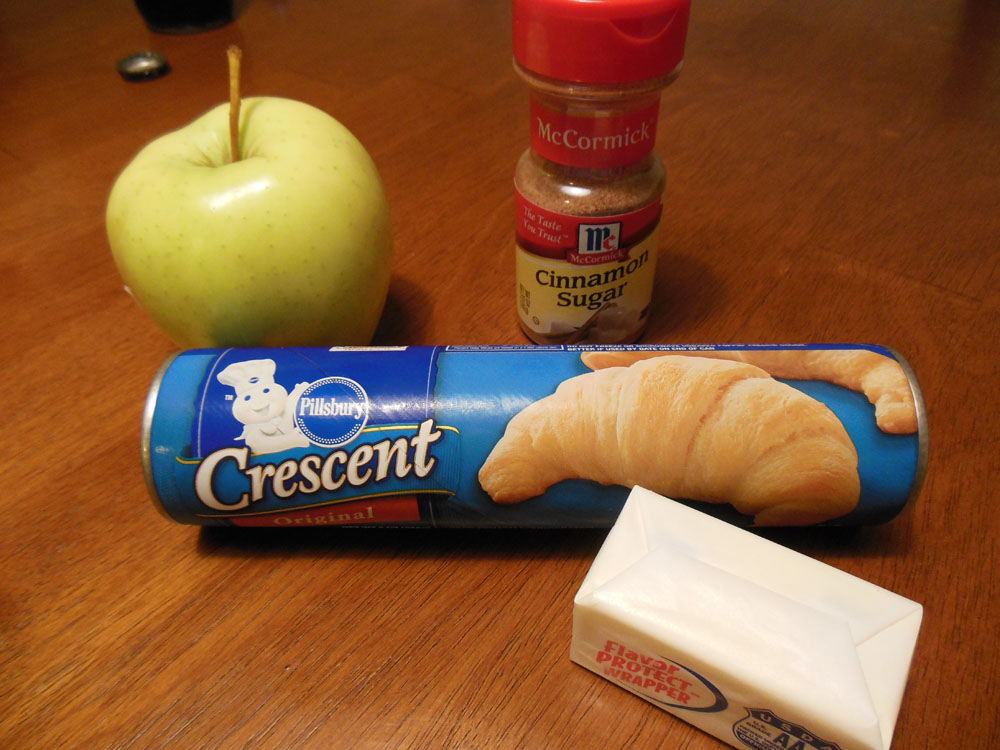 I decided to make an icing glaze for the pie bites. Travis thought they were good without it, but I wanted mine a little sweeter. If you want to make the icing glaze …
Here's what you'll need:
First, roll out your crescent roll dough onto a baking sheet. Melt the butter in a bowl and brush the butter onto each crescent.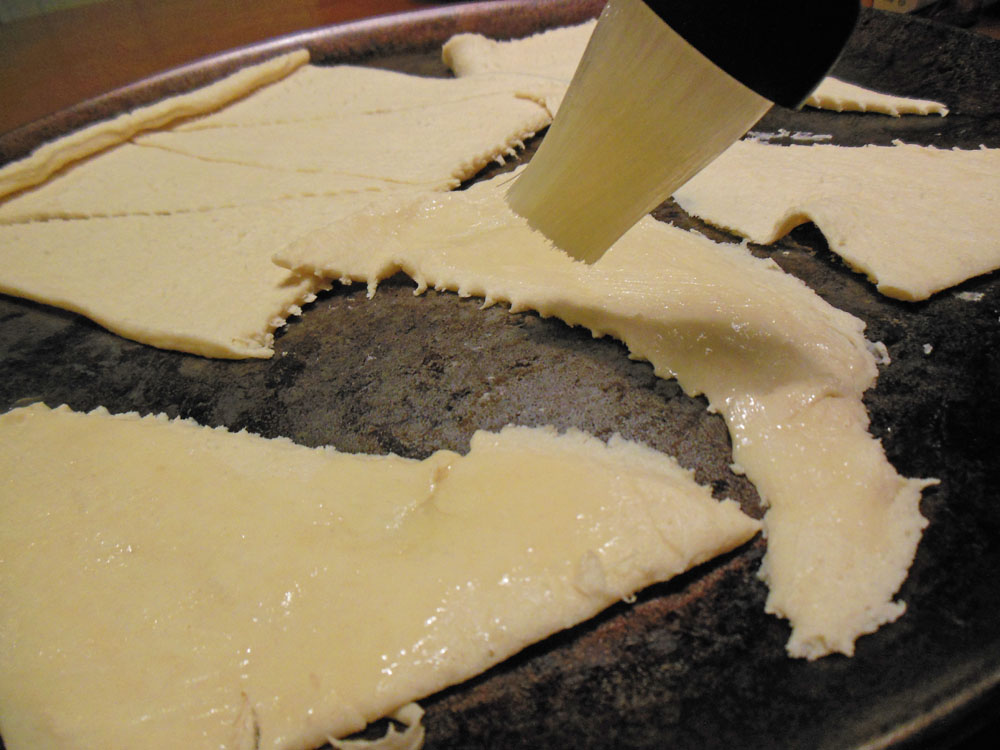 Now sprinkle the cinnamon on each dough slice.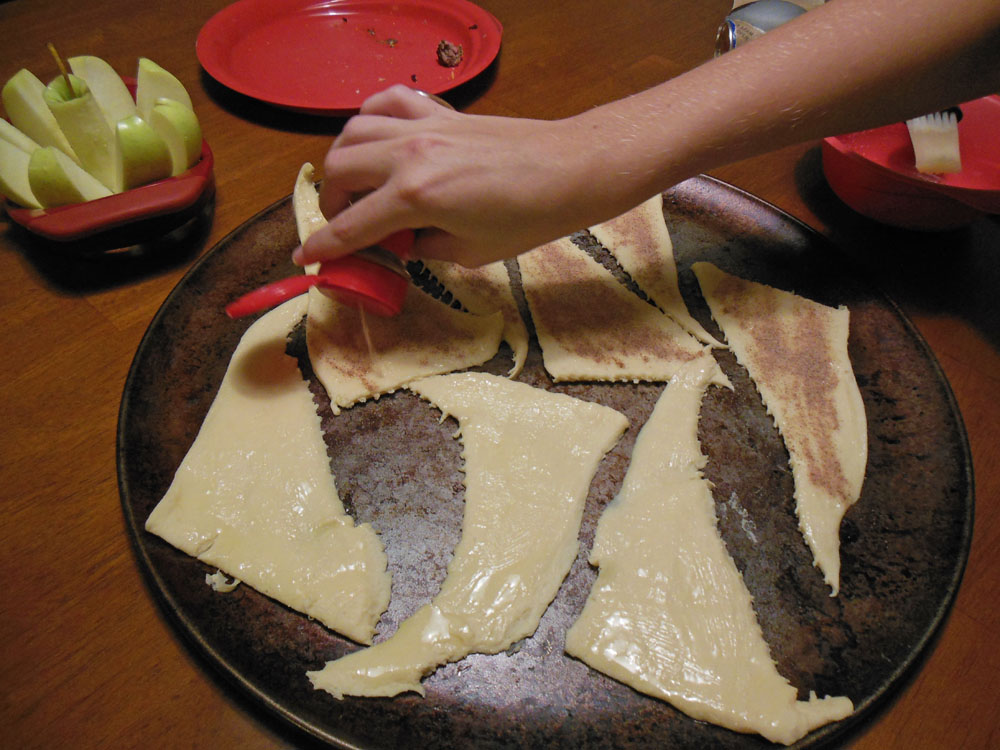 Now slice your apple and add a slice to each piece of dough. Can I just say … how did people slice apples before this invention?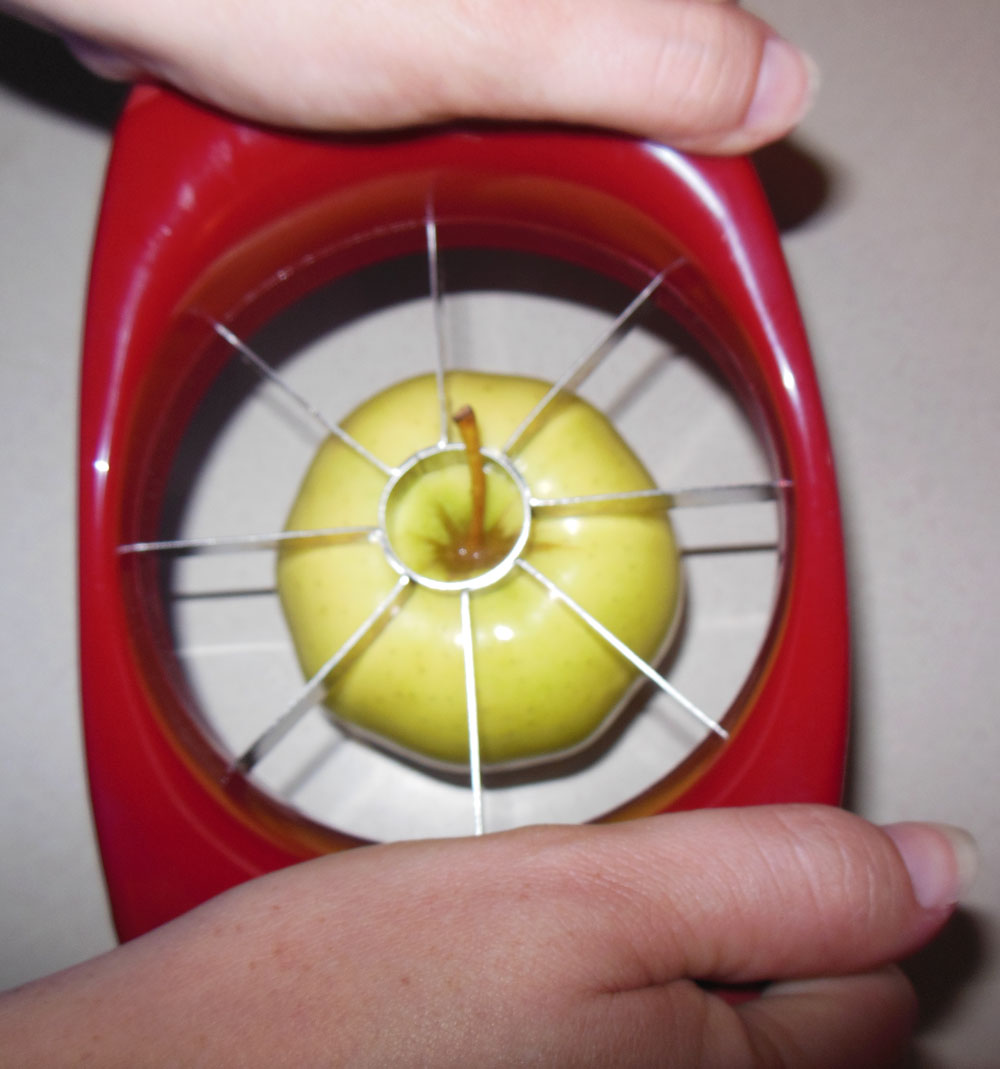 Roll one apple slice into each piece of dough.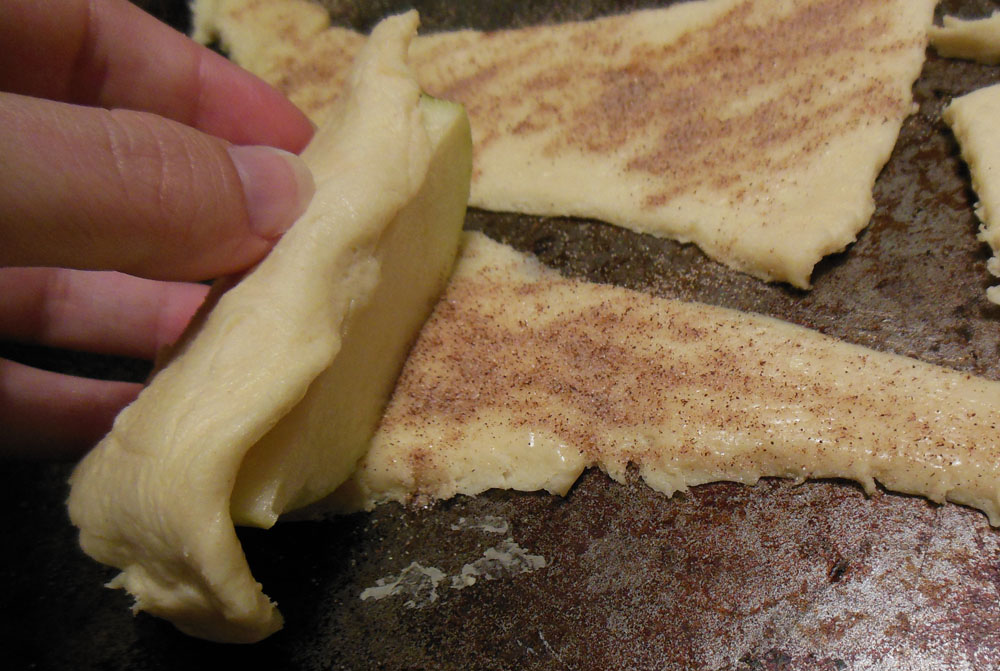 How cute is this?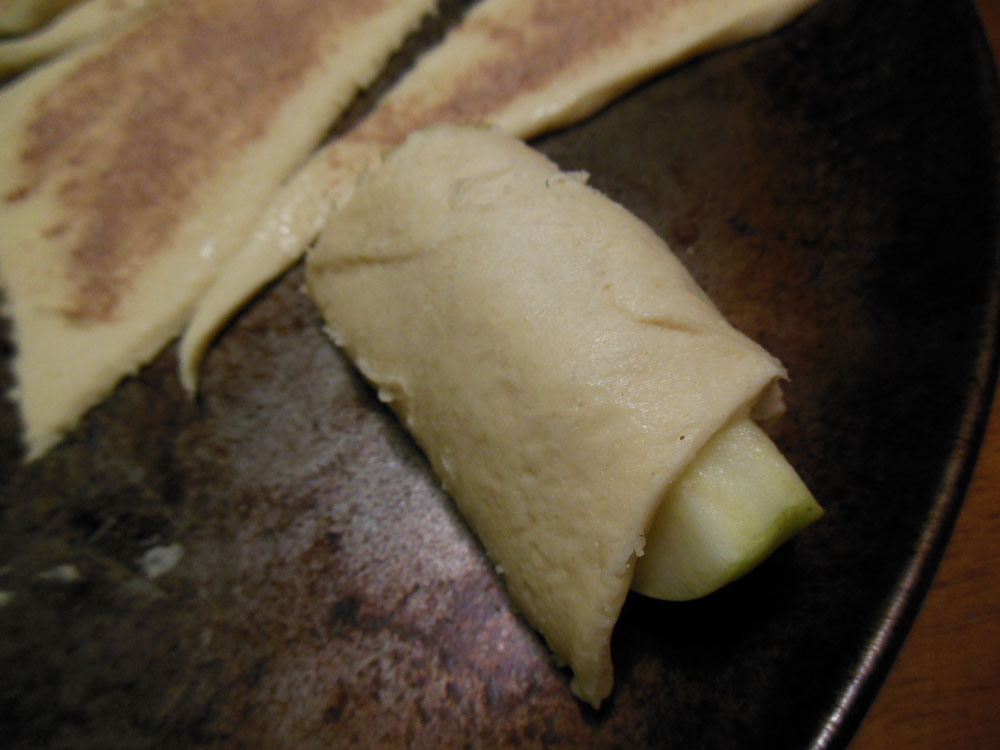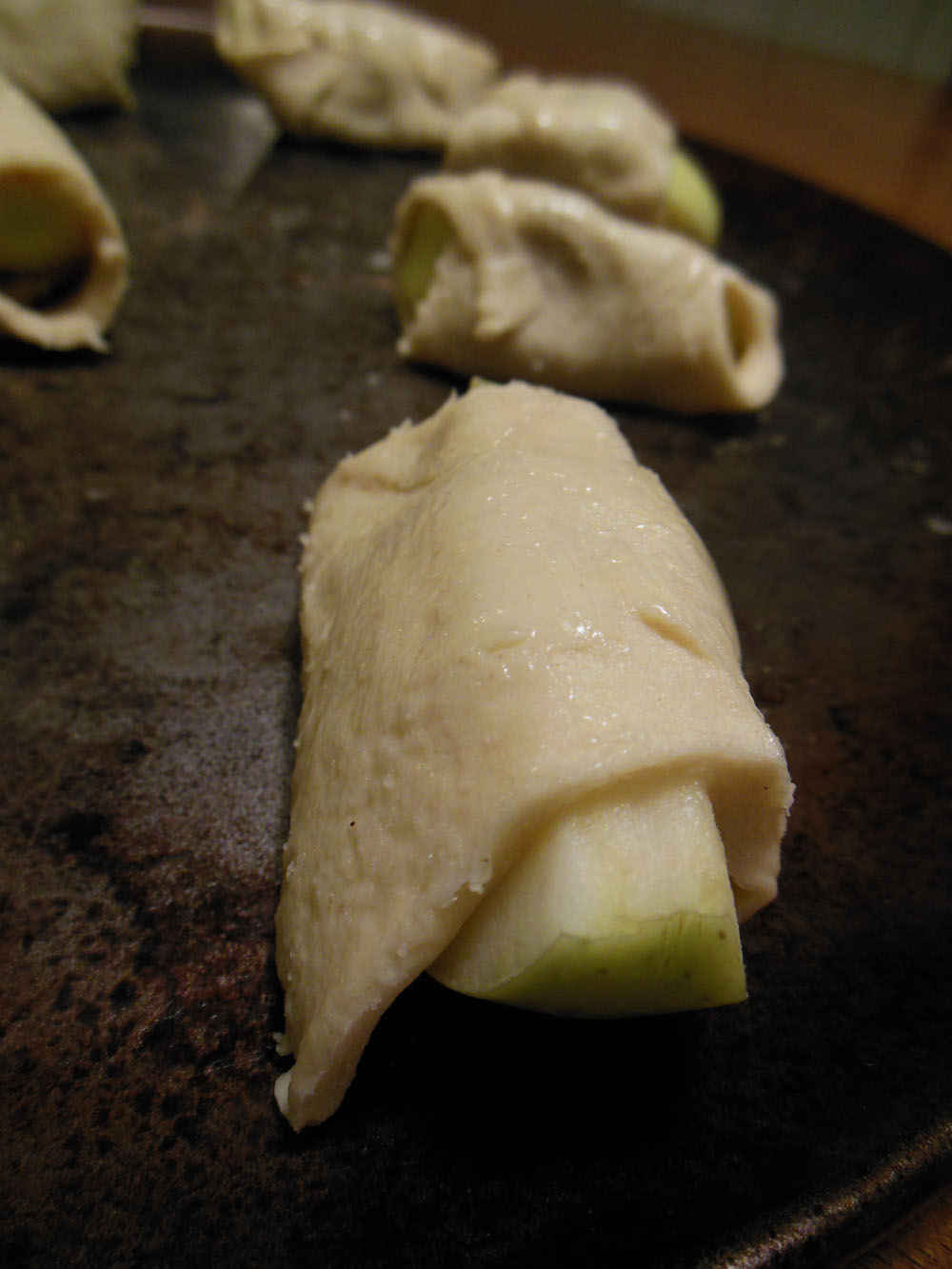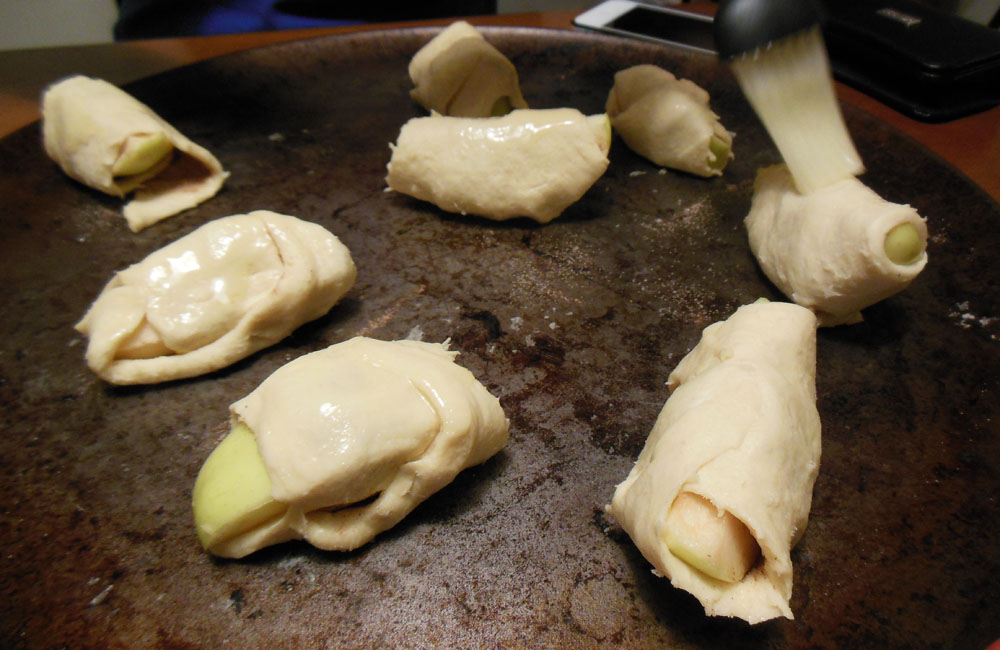 I brushed any remaining melted butter I had over the top of each little pie.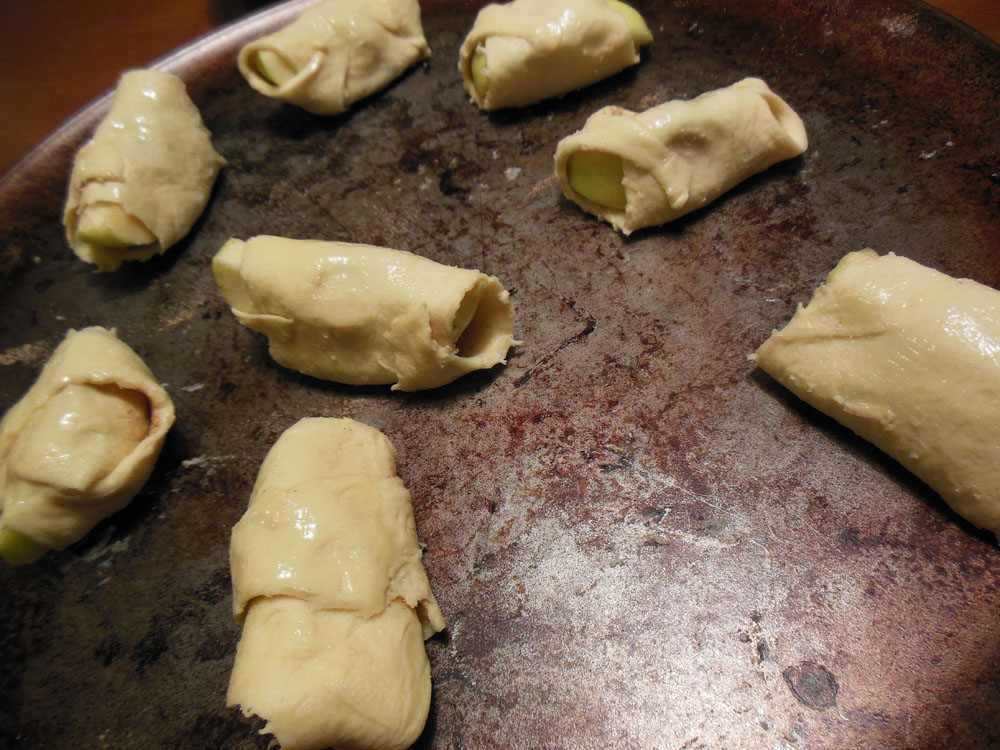 Bake them at 350 degrees for about 13 minutes, or until golden.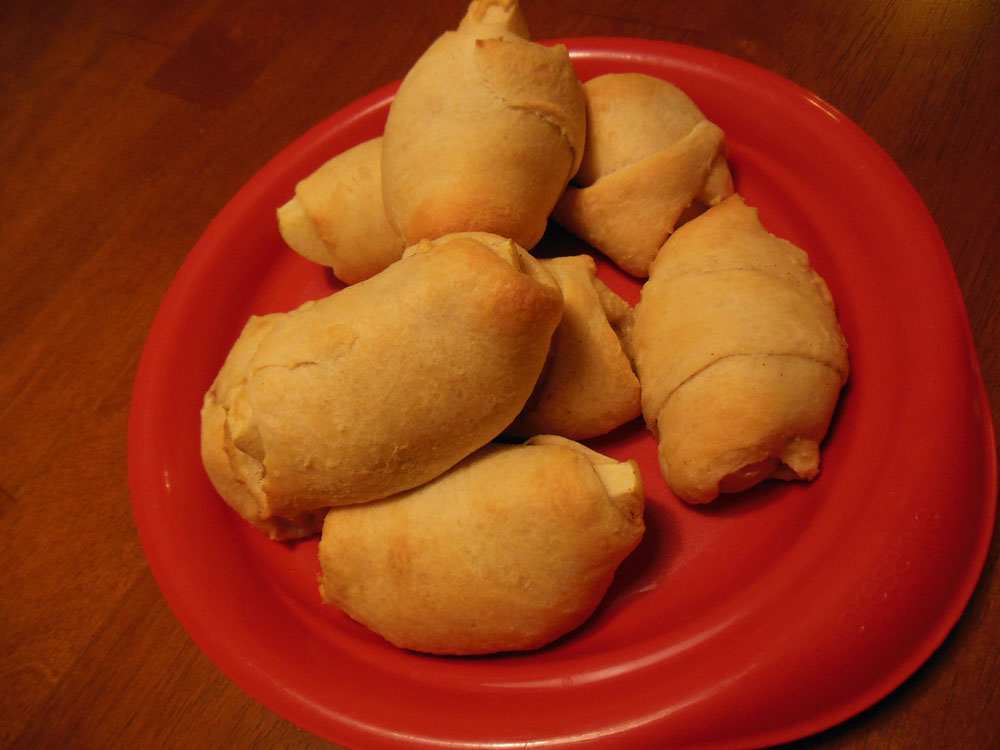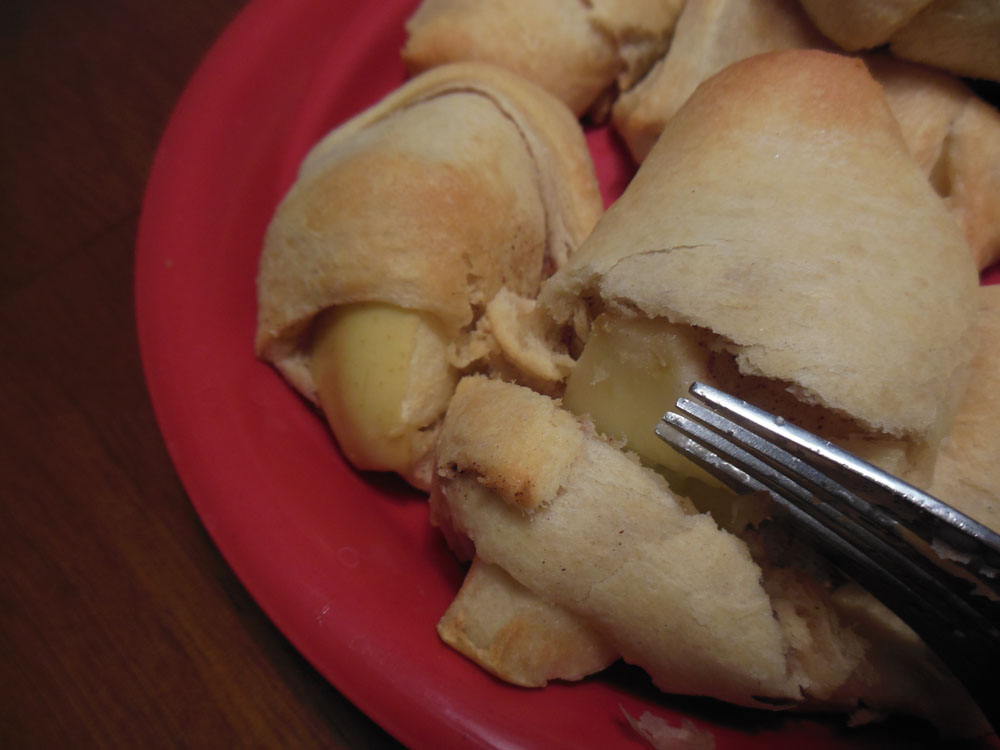 Now, if you want the icing glaze to go with them … in other words if you have a major sweet tooth like me … mix together the milk and powdered sugar. You can pour the glaze over the apple pie bites or you can use it as a dipping sauce.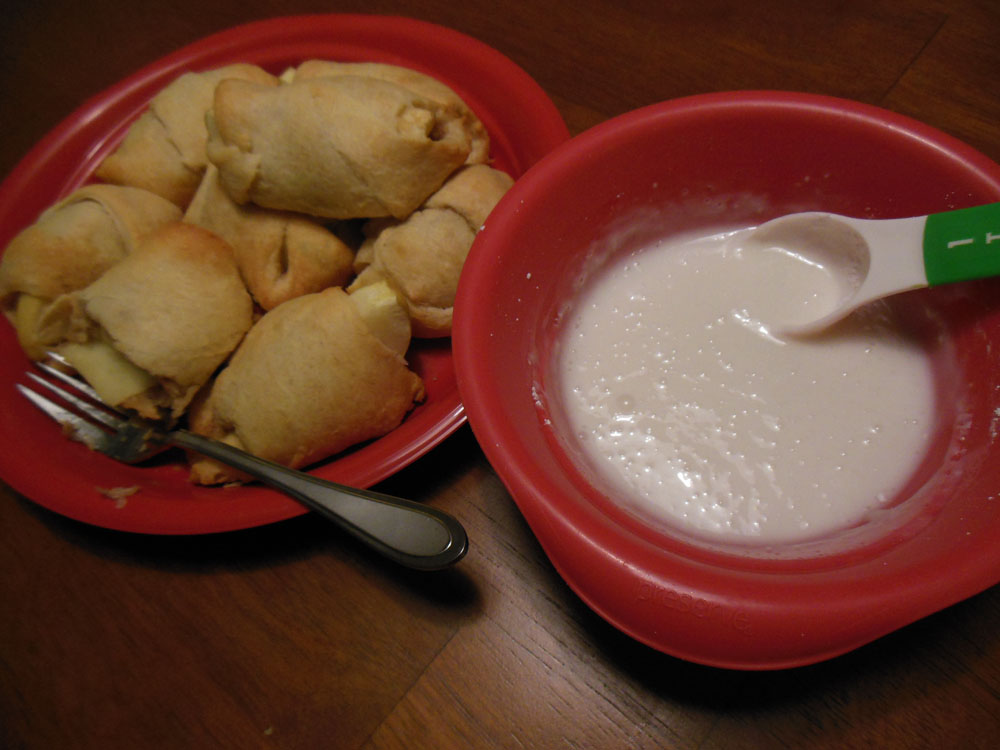 It's a perfect fall treat!

Apple Pie Bites
Prep time:
Cook time:
Total time:
Ingredients
1 Apple
1 Crescent roll dough (8 count)
1 Tbs cinnamon
1 Tbs butter
For sweet glaze:
1 cup powdered sugar
2 Tbs milk
Instructions
Preheat oven to 350 degrees
Lay dough out onto ungreased baking sheet
Melt butter
Brush butter onto dough
Sprinkle cinnamon onto dough
Slice apple (into 8 pieces)
Roll each apple slice into each dough piece
Brush any remaining melted butter over tops of dough
Bake at 350 degrees for 13 minutes
For sweet glaze:
Mix powdered sugar and milk together until combined
Pour over pie bites or use as dipping sauce