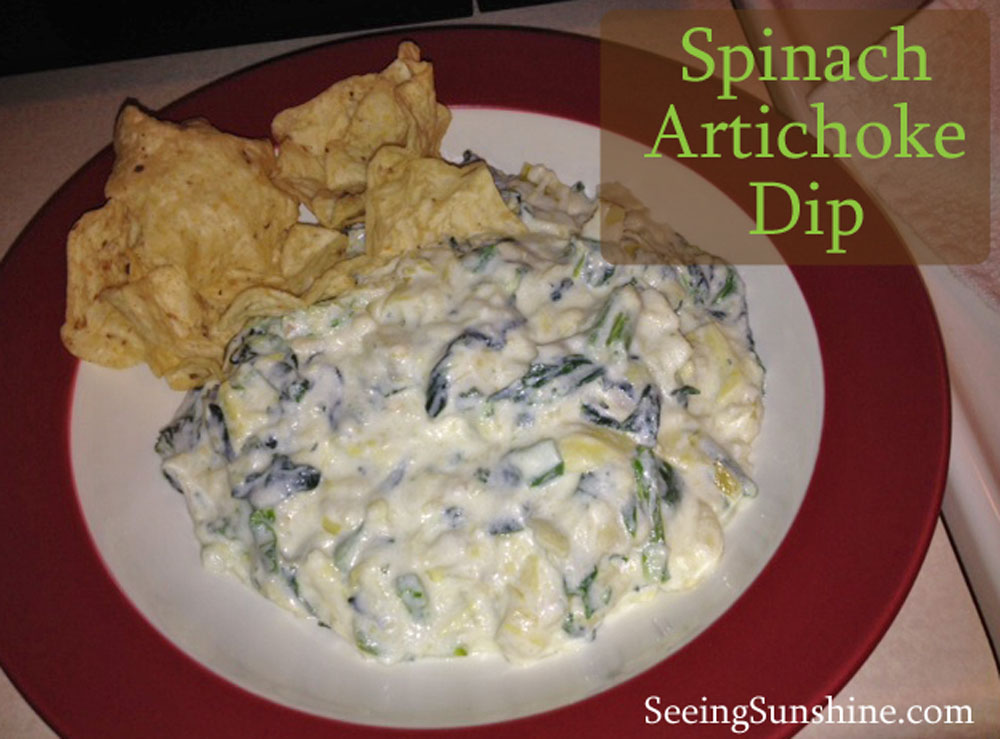 I've never liked spinach artichoke dip. But Travis loves it. Since he was in eye surgery recovery and home for the day from work, I wanted to make him some. And it turns out, even I really liked it! I really loved the cheesy, garlicky spinachness of this dip. And this recipe made a ton, so we'll be eating it for days. You can eat this dip with tortilla chips, pita chips, bread or crackers.
Here's what you'll need:
Butter
Sour cream
Cream cheese
Parmesan cheese
Artichoke hearts
Spinach
Garlic
Jalapenos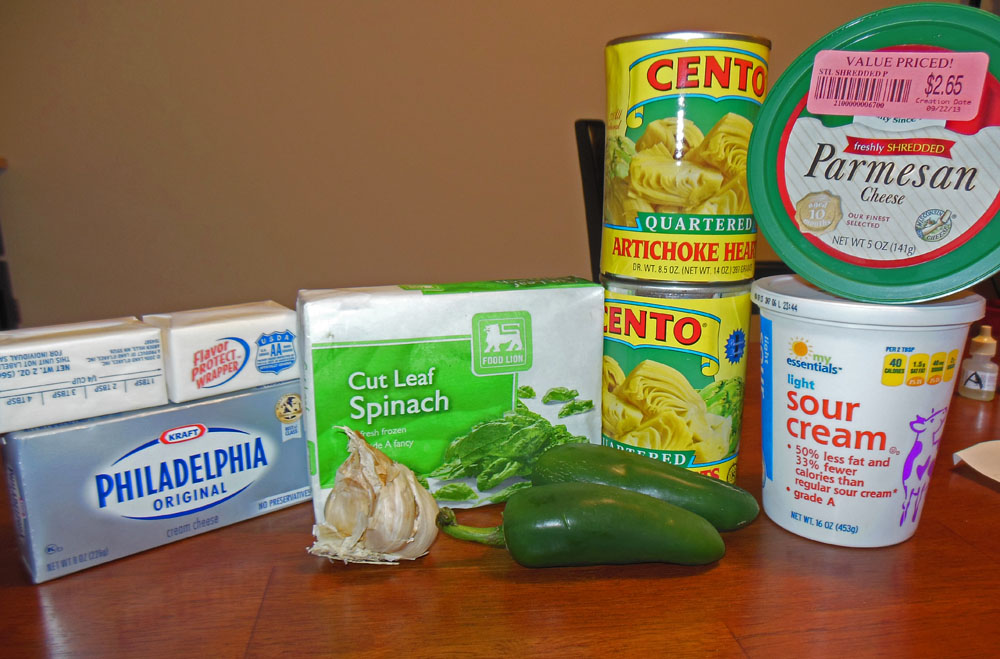 Start by preparing your ingredients. Drain the artichoke hearts and chop them.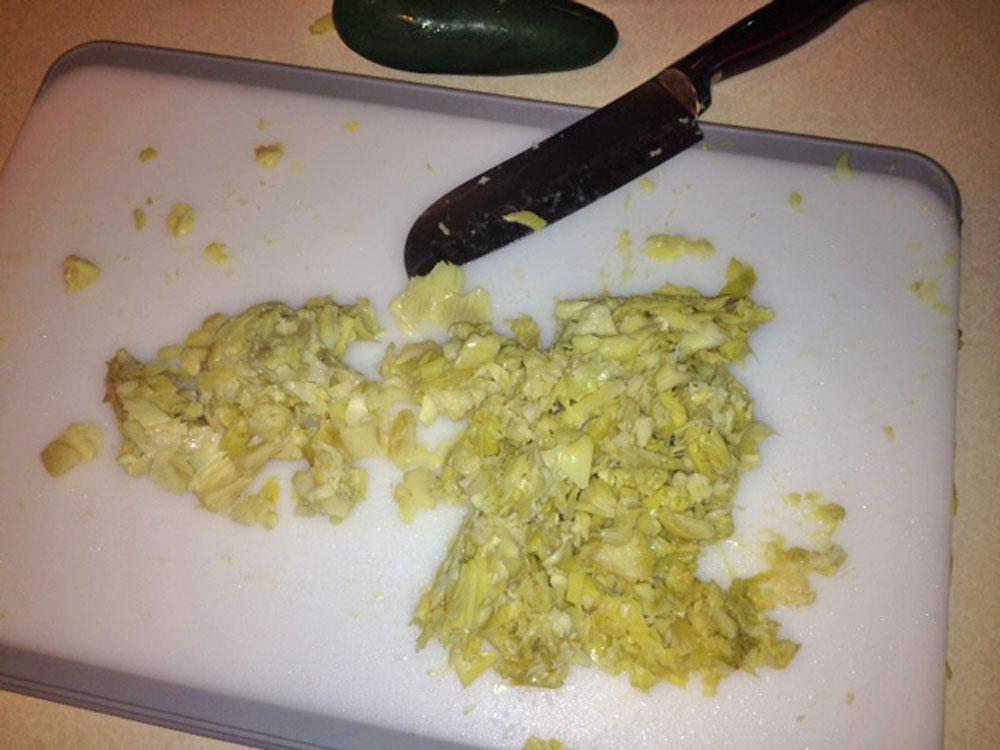 Make sure you thaw the frozen spinach. I forgot to, so I defrosted it in the microwave. It worked but thawing would be easier. Take the spinach and squeeze it in your hands over the sink to drain out any water.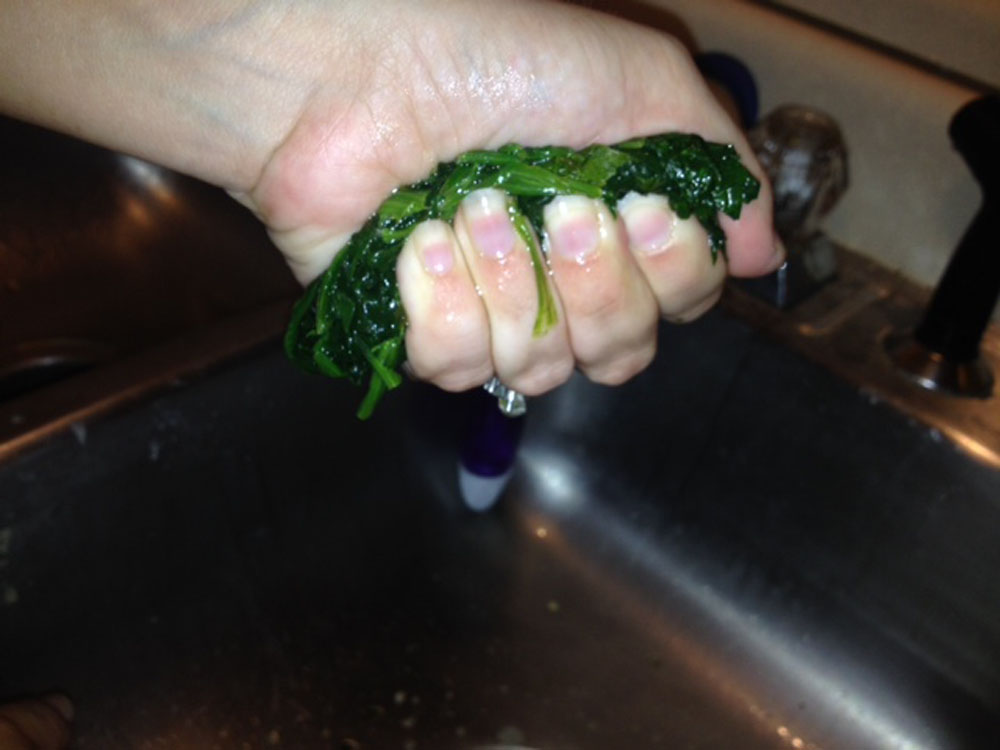 You can use a can of chopped jalapenos, but I couldn't find any in the grocery store. I was surprised, but instead I bought fresh jalapenos and chopped them myself. If you use canned, make sure you drain them.
Now, throw the butter, cream cheese, sour cream and cheese into a pan on medium heat. Let it heat up and begin to bubble up.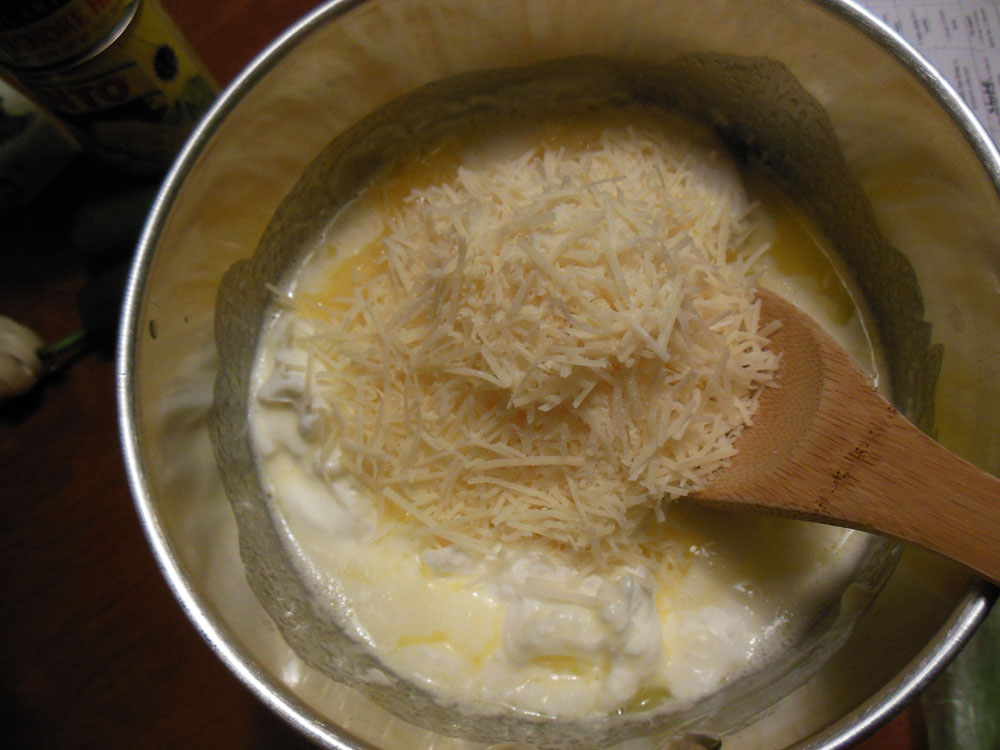 Once it is bubbling just a little, add in the artichokes.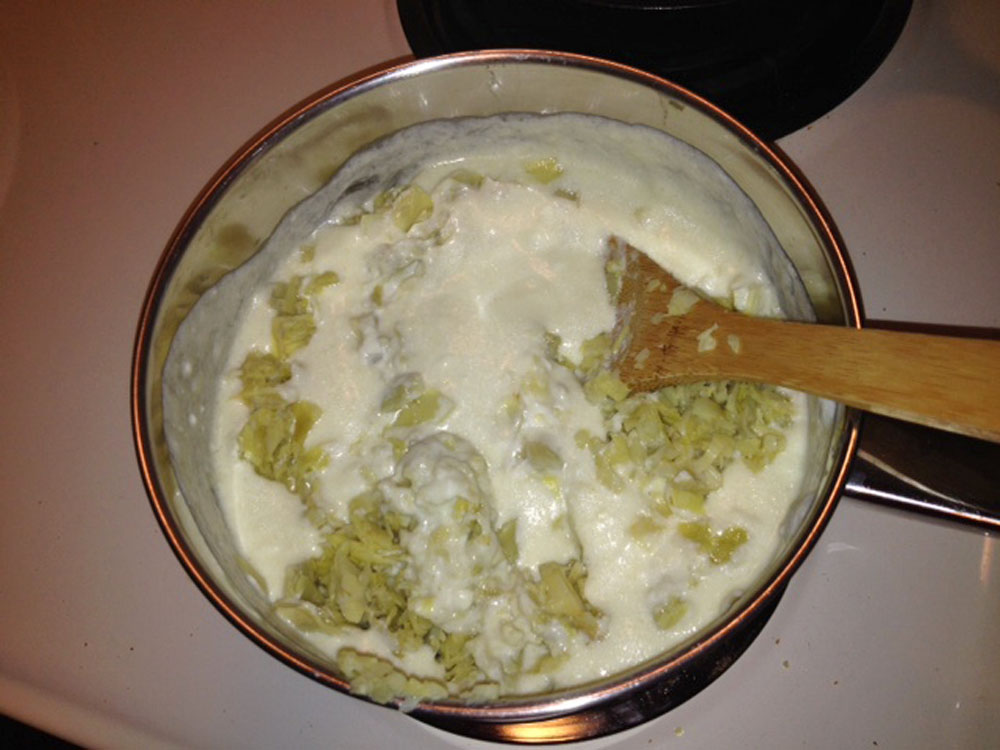 Then add in the jalapenos and the spinach.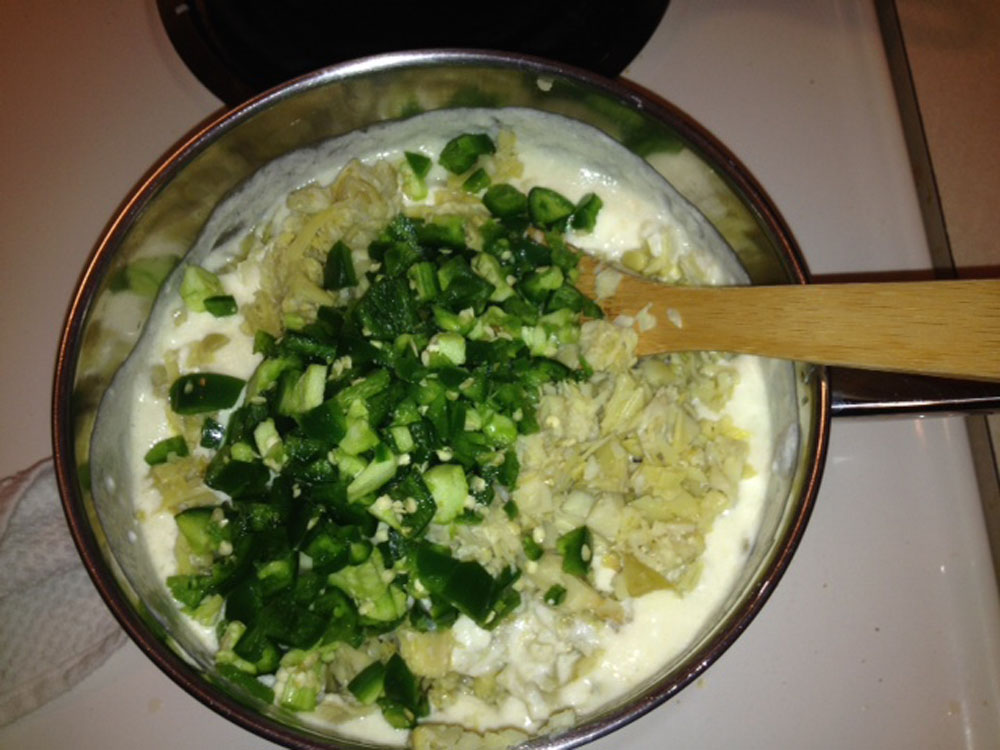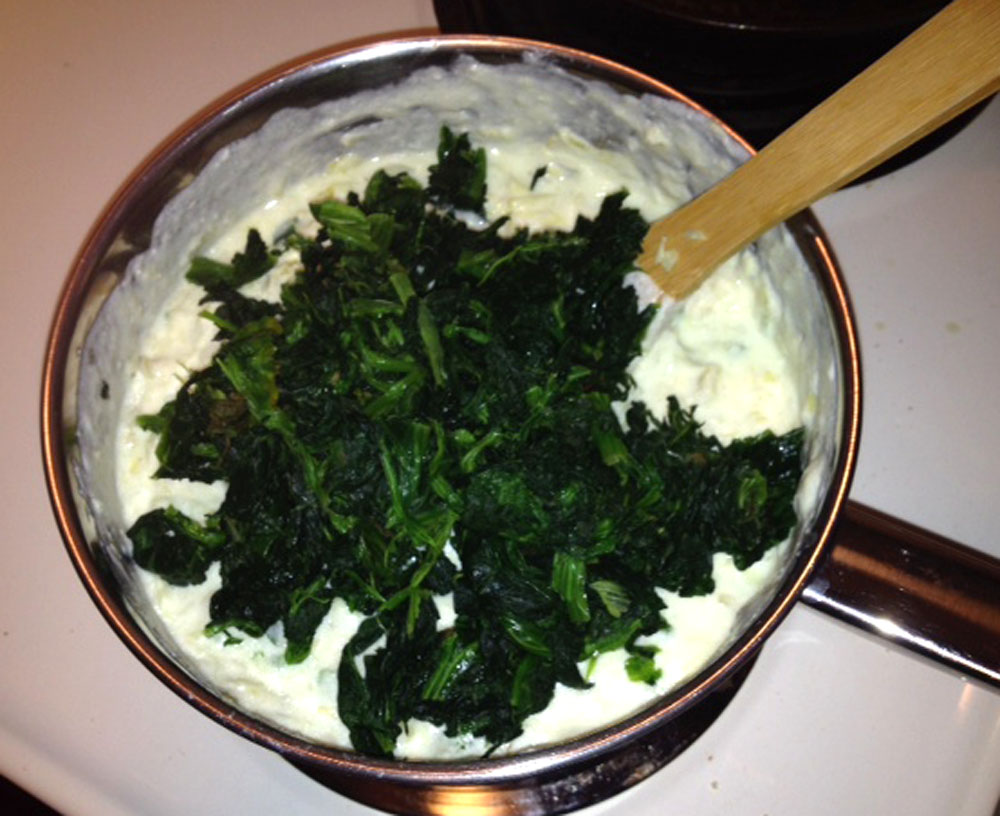 Stir it all up. Then add in three cloves of minced garlic. If you don't want it super garlicky, just add two cloves or even one.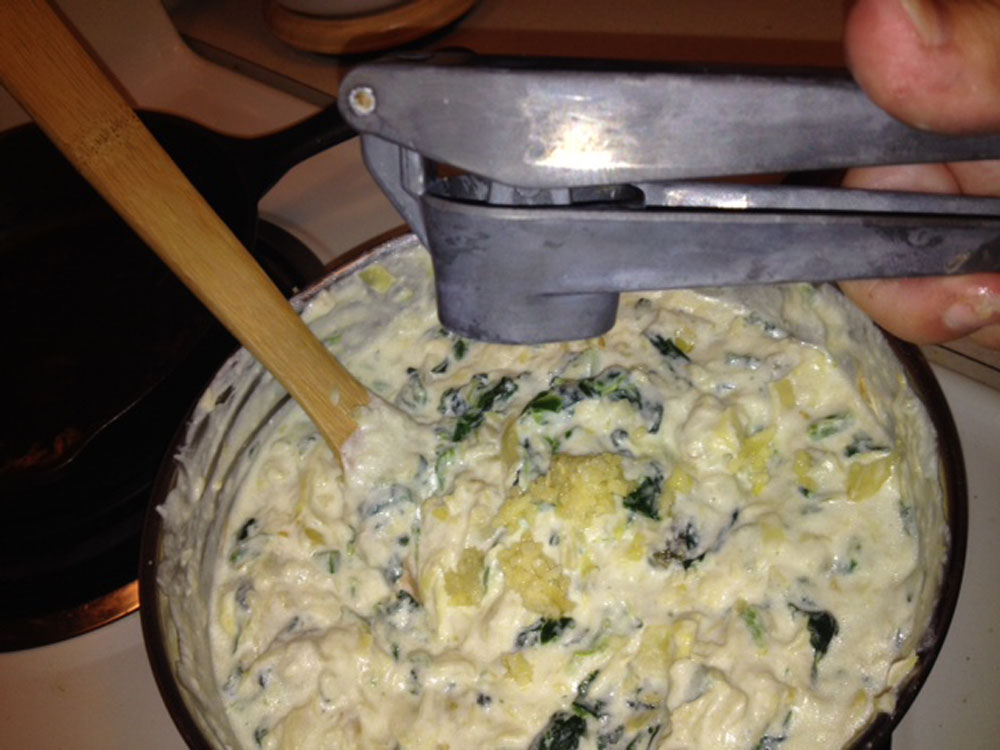 Stir that in and you're ready to chow down! It's warm and gooey and oh-so-good!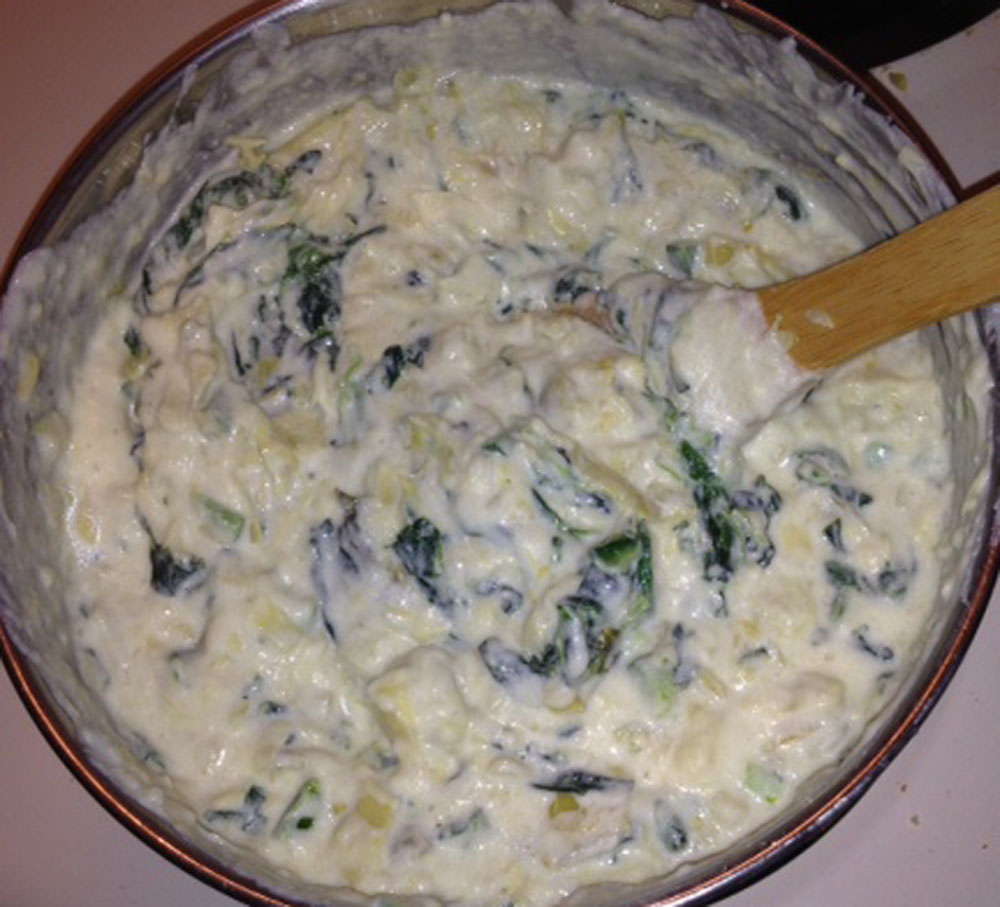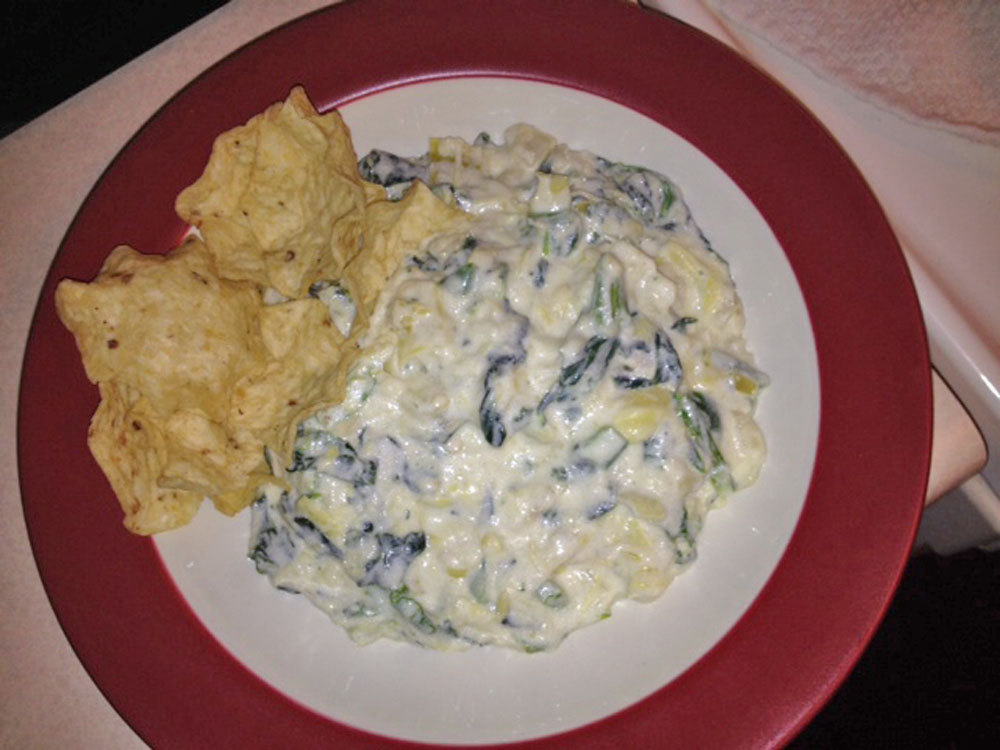 Spinach Artichoke Dip
Prep time:
Cook time:
Total time:
Ingredients
1 stick butter
8 oz cream cheese
16 oz light sour cream
2 cups shredded Parmesan cheese
14 oz can quartered artichoke hearts, drained and chopped
4 oz can diced jalapenos or 2 fresh jalapenos, chopped
10 oz frozen spinach, thawed and drained
3 garlic cloves, minced
Instructions
Drain and chop the artichoke hearts
Chop the jalapenos if using fresh or drain if using canned
Drain thawed spinach
Add butter, cream cheese, sour cream and Parmesan cheese into pan on medium heat
Heat until mixture starts to bubble
Stir in chopped artichoke hearts
Stir in chopped jalapenos
Stir in spinach
Mince garlic
Stir in garlic
Serve warm with tortilla chips, pita chips, bread or crackers
I adapted this recipe from
Natasha's Kitchen
.
Disclaimer: This post includes an affiliate link, meaning I would make a profit if you bought something on that site after clicking the link. I only post links for products I really do use, love and would recommend to you.