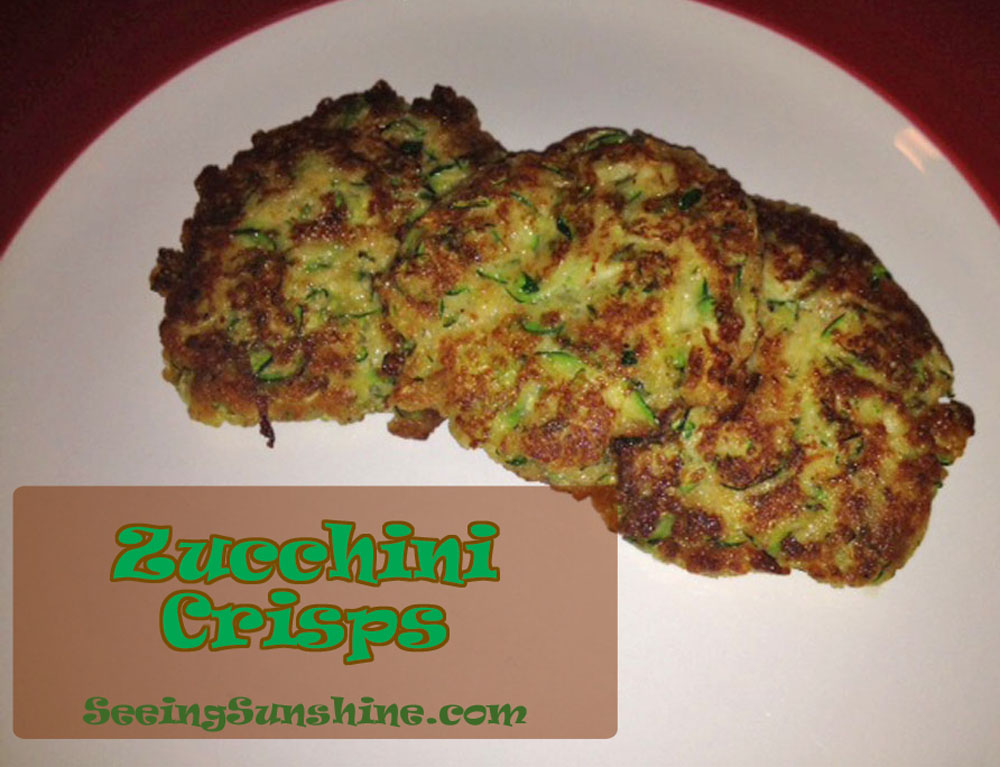 I thought this recipe sounded good. It would be a nice addition to our lunch one day. I made the zucchini crisps, and it wasn't really what I expected. I thought they would be more crunchy. At first, Travis and I both weren't too sure about them. I made a few more, and suddenly Travis was really liking them. He even asked for more. I think we both had different expectations than what we got, but then we realized they were pretty good.
These zucchini crisps are a good side dish, appetizer or snack. They are crisp on the outside but soft on the inside. They have a really good flavor, just a different texture that you may or may not like.
Here's what you'll need:
Zucchini
Parmesan cheese
Bread crumbs
Paprika
Egg
Garlic
Olive Oil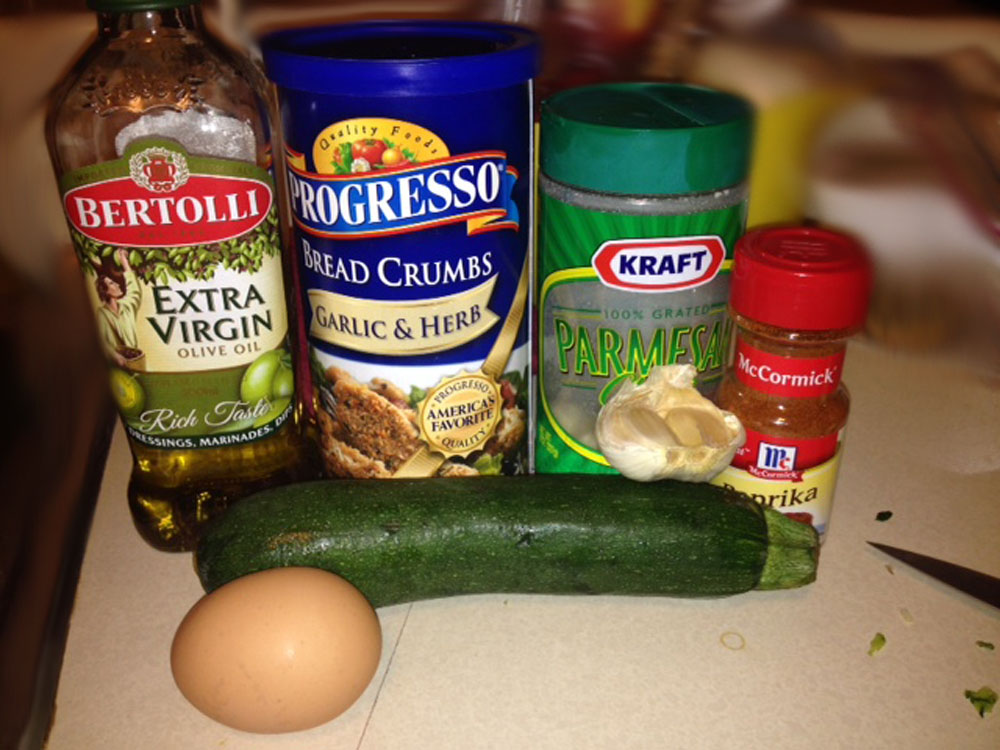 First, use a grater to … well, grate the zucchini. I didn't realize how easy this would be! You can use one large zucchini, but I didn't have any so I used two small ones.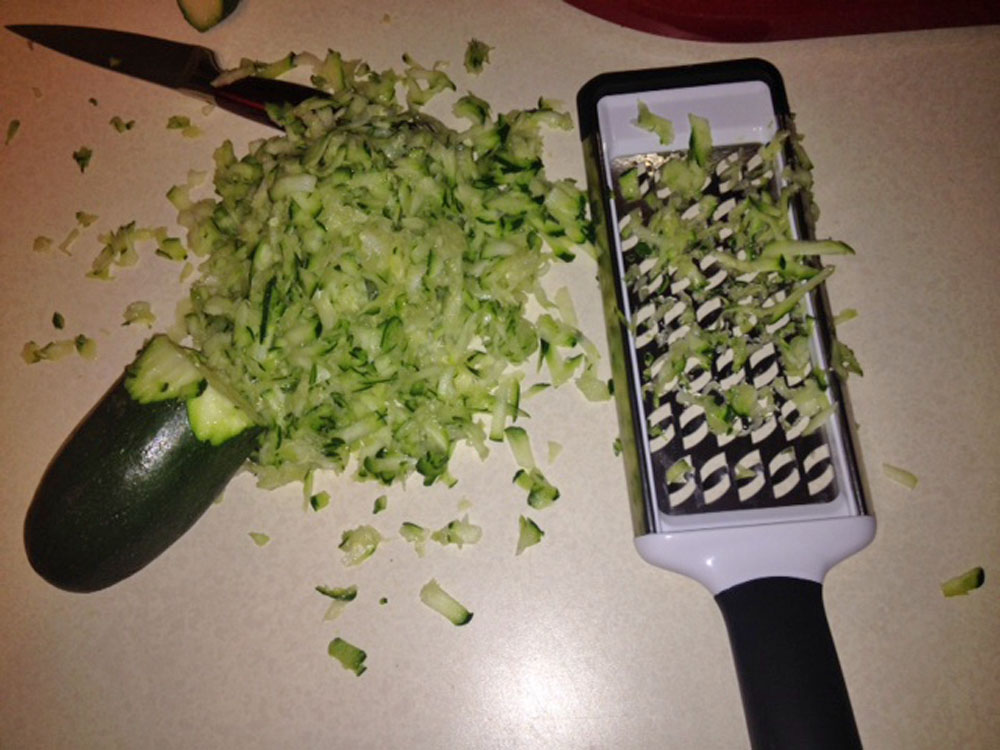 Now you have to get rid of the extra water inside the zucchini. Put it between two paper towels and squeeze. It took a lot of paper towel and squeezing for me. I don't know if that's normal or if I had extra juicy zucchinis. It gets pretty messy, so just be prepared.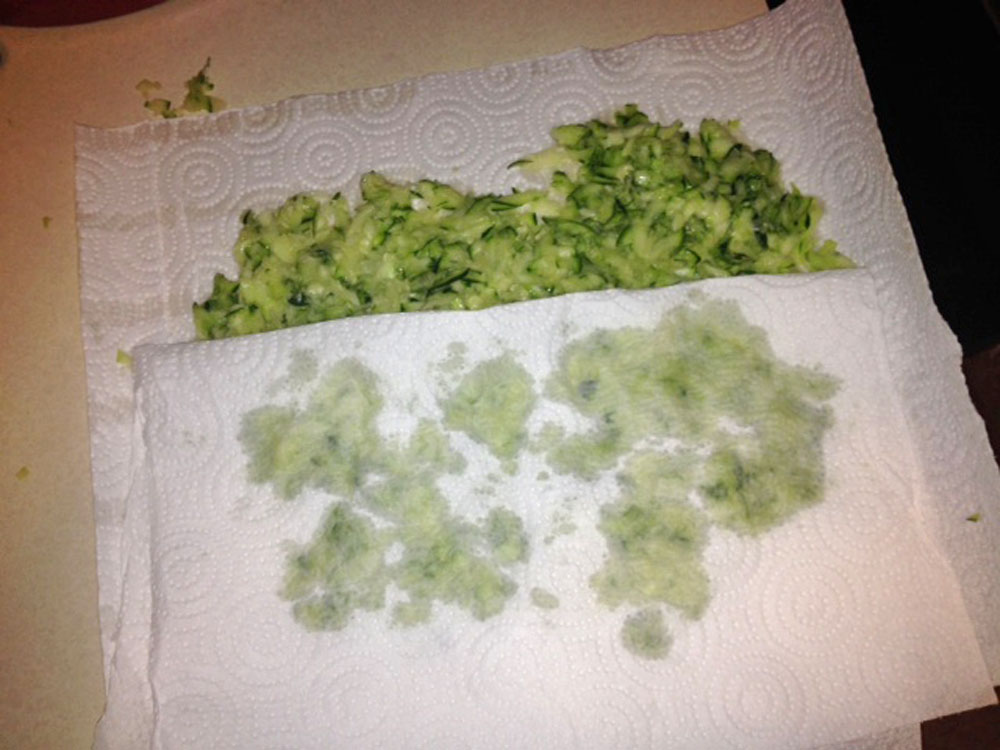 Pour the zucchini into a bowl and add in the cheese, bread crumbs, paprika and egg. Mix it all together. I used garlic and herb breadcrumbs, which I think added extra flavor. I liked it. But you could use plain bread crumbs if that's what you have.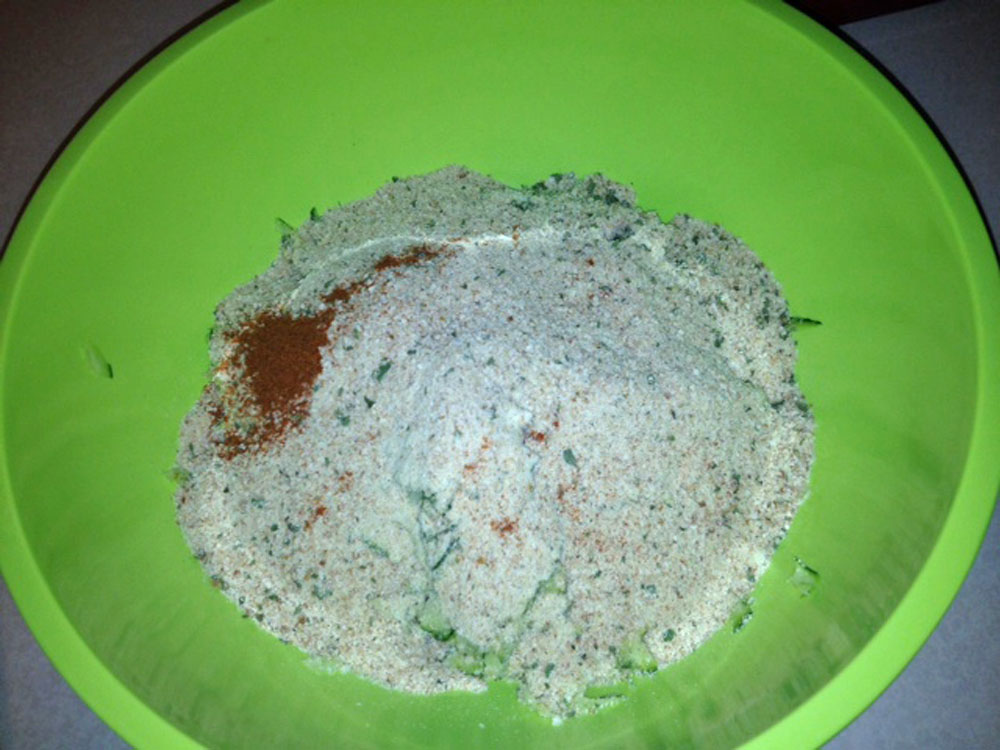 Mince in the garlic, add the egg, and add a little salt and pepper for flavor. Mix it all together.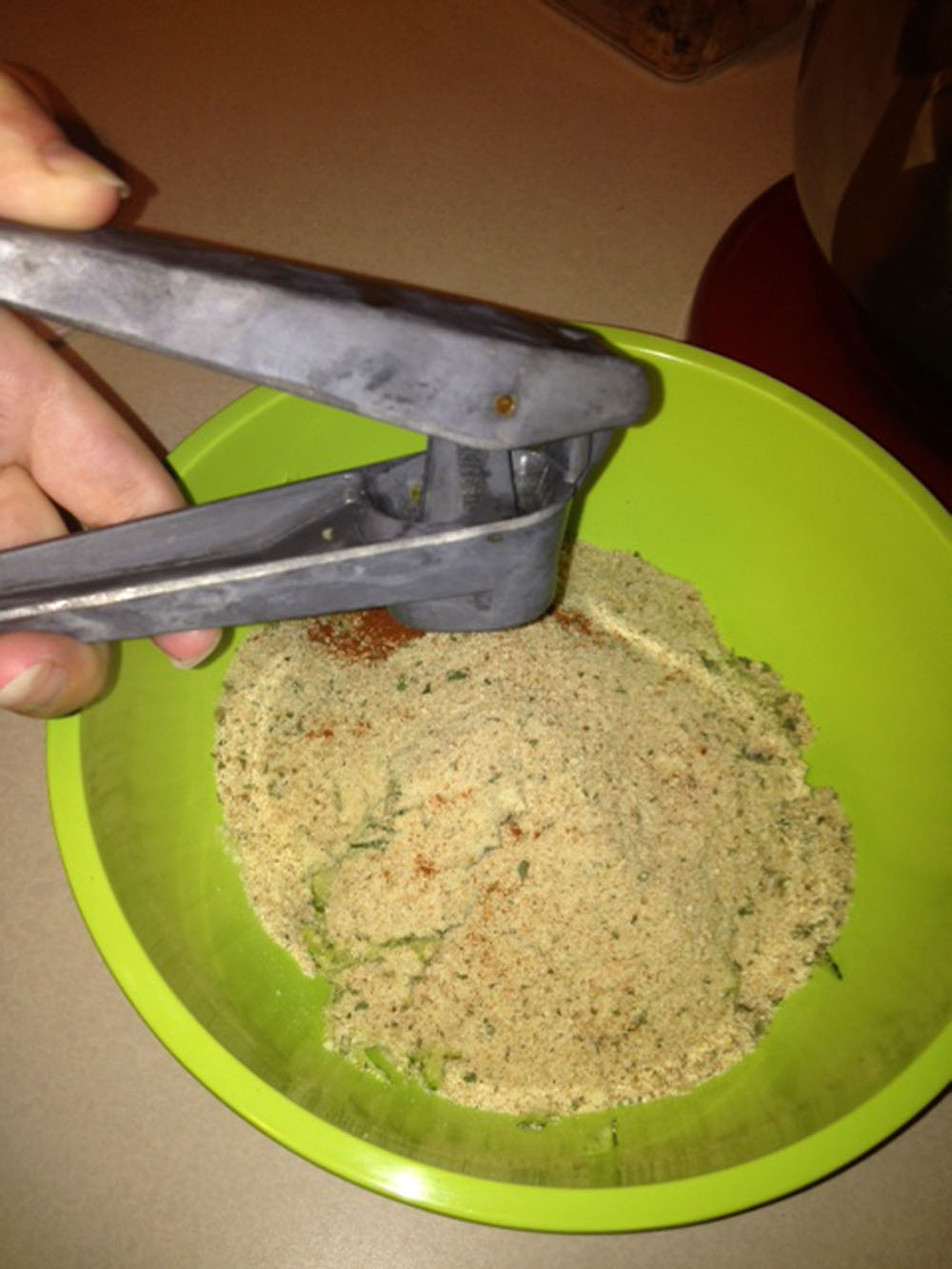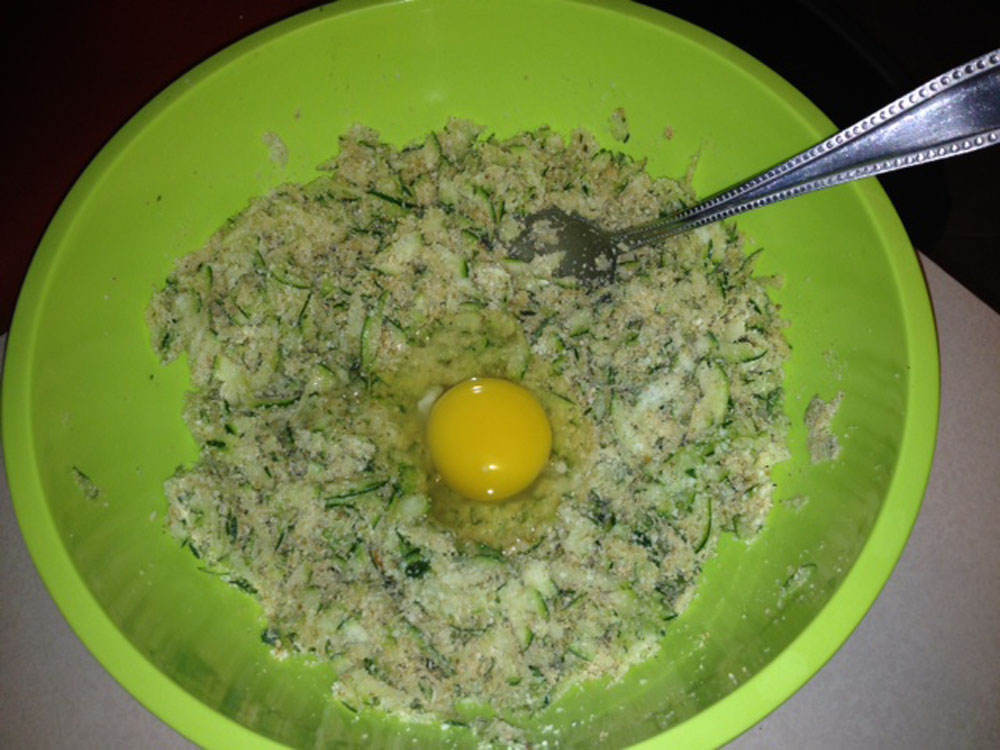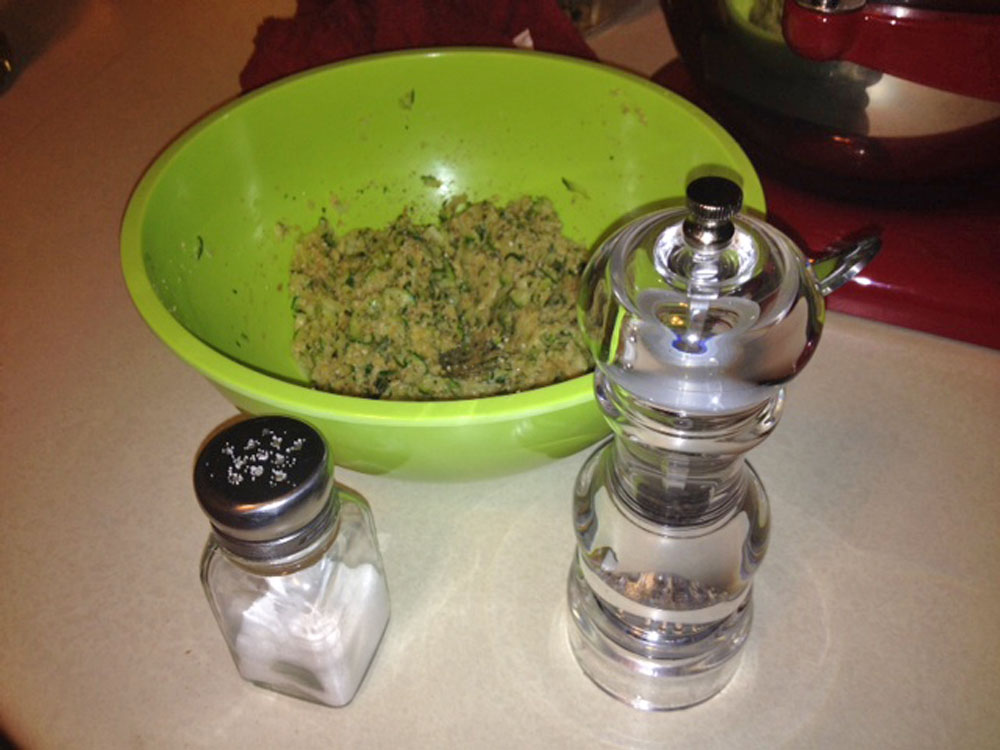 Pour 2 Tbs of olive oil into a frying pan on medium heat. Then pat a scoop of the mixture into your hands to form a patty. Place the patties into the frying pan to cook. Flip them over until they are all golden brown and crispy. Just try not to get them too crispy or in other words burnt.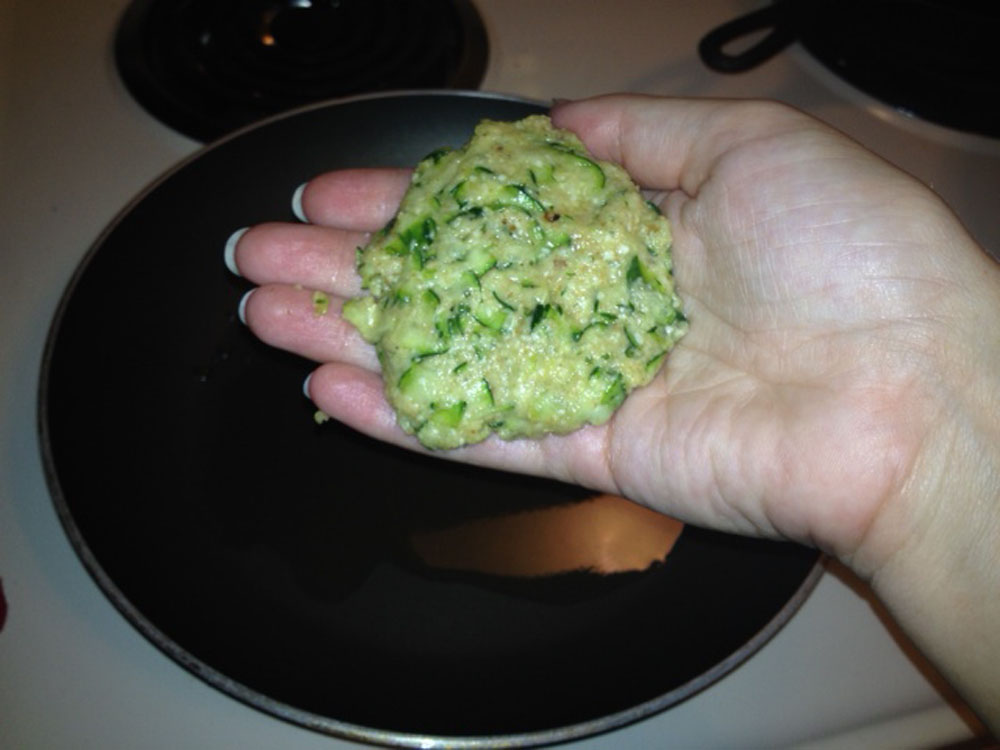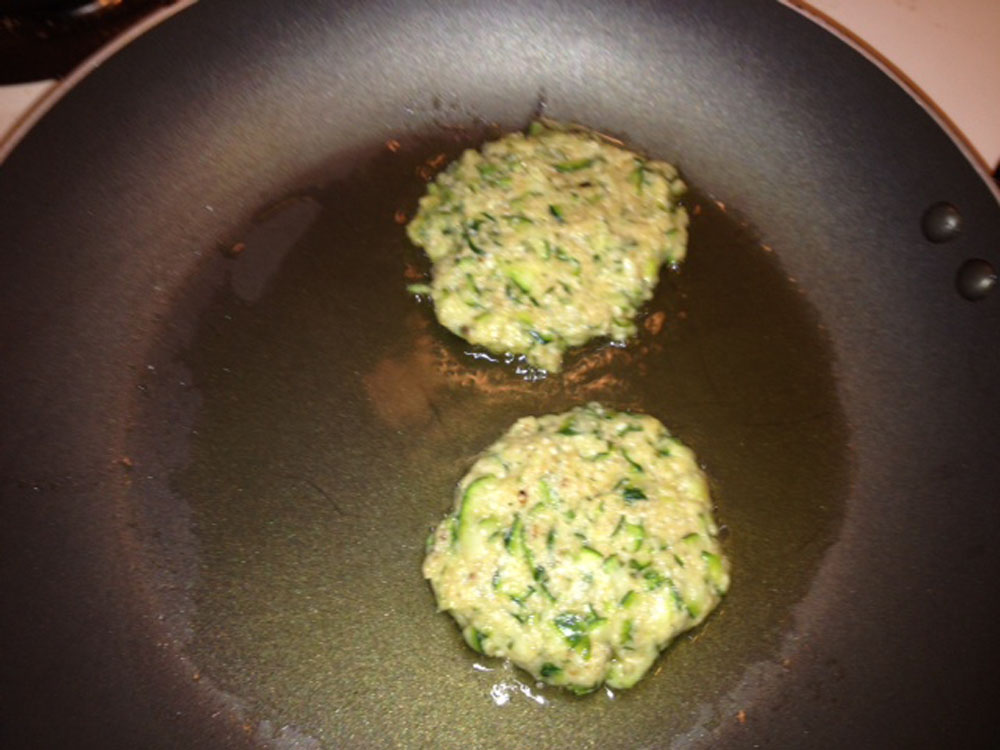 Sprinkle with salt. You can eat them dipped in ranch dressing if you like.

Zucchini Crisps
Prep time:
Cook time:
Total time:
Ingredients
1 large zucchini, grated
¾ cup Parmesan cheese, grated
1 cup bread crumbs (garlic and herb)
¼ tsp paprika
1 clove garlic, minced
1 egg
2 Tbs olive oil
Instructions
Grate the zucchini
Squeeze out the water in the zucchini using paper towels
Mix zucchini, Parmesan, bread crumbs, egg and paprika together in a bowl
Mince garlic into the mixture
Squeeze mixture into patties
Pour olive oil into frying pan on medium heat
Place patties in pan, cook until golden brown and crispy
Sprinkle salt on top when done
Serve with ranch dressing (optional)
I adapted this recipe from
Life's Ambrosia
.