I made some potato soup last week, and it turned out horrible. I threw all of it out, and I was so disappointed. So I made a second attempt at soup, but a different kind. I made chicken tortilla soup, and it turned out awesome! I love this soup, and so did my husband.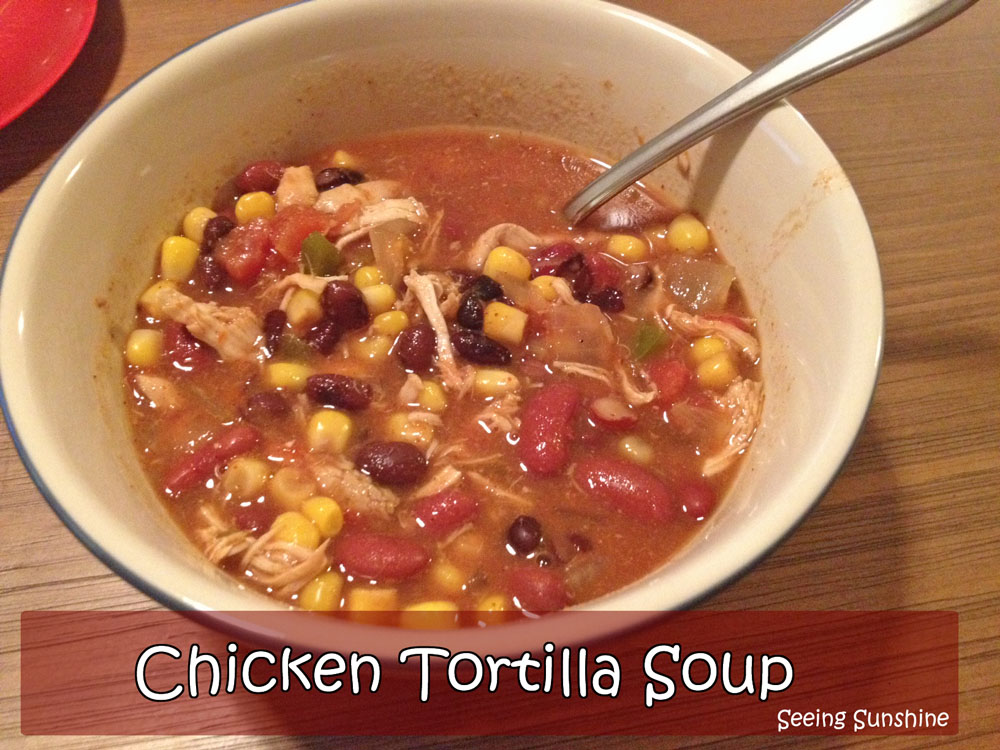 Here's what you'll need:
Onion
Black beans
Kidney beans
Tomato sauce
Corn
Tomatoes with chilies
Jalapeno
Taco seasoning
Chili powder
Chicken broth
Chicken breasts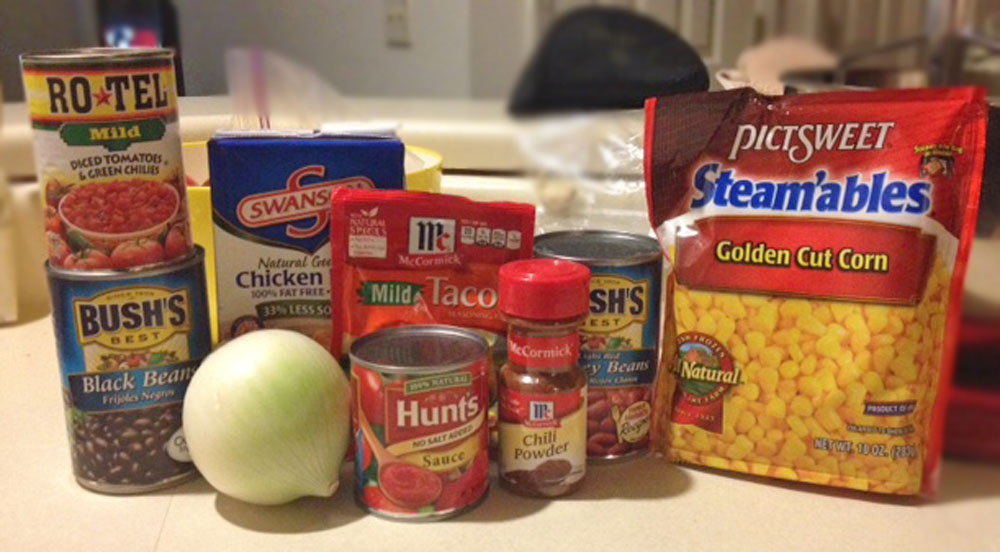 That probably seems like a lot. But, the great thing about this recipe is all you have to do is throw all that in a crock pot. Let it cook all day, and bam! Soup is ready.
OK, you do have to chop the onion and the jalapeno …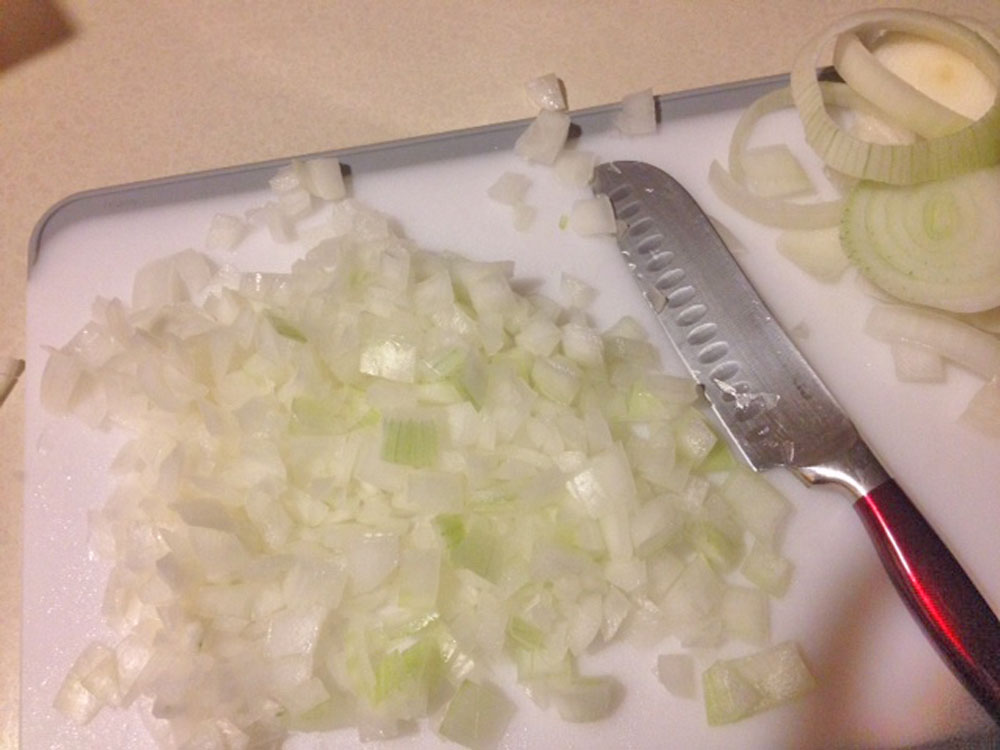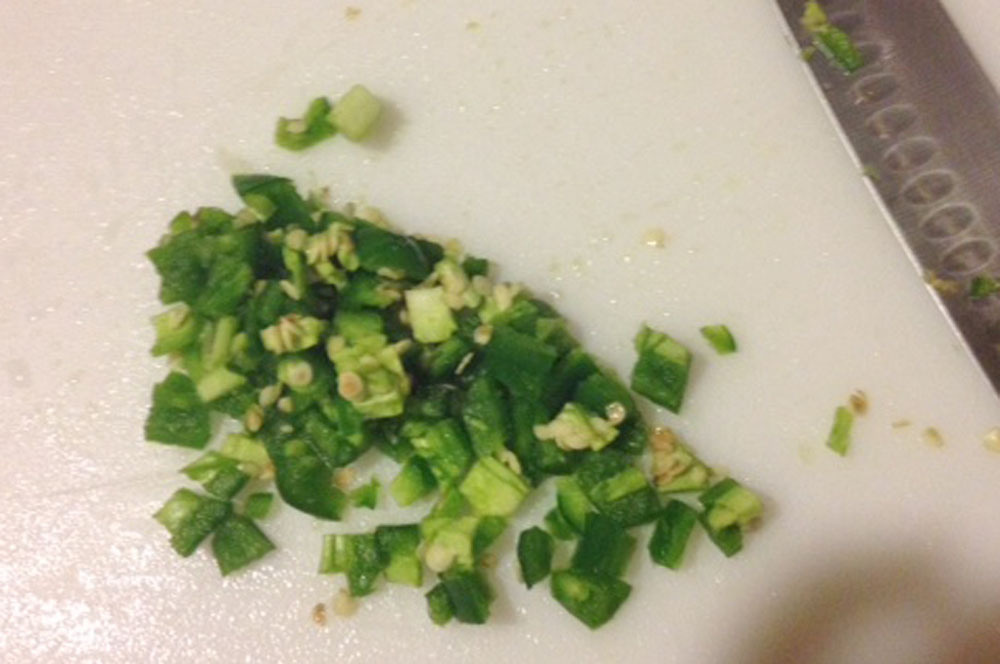 Once you do that, throw everything into the crock pot, stir it around and let it cook for 6-8 hours.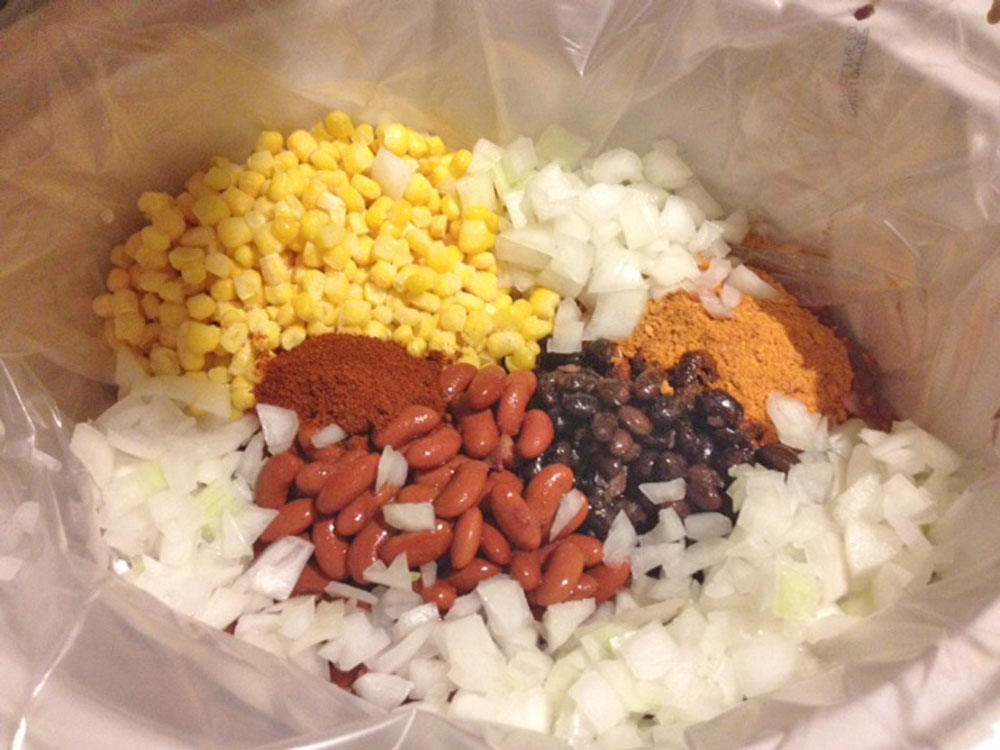 I mixed it all up and then poured in the broth.
After it cooked for 6-8 hours, I did take the chicken out, shred it and put it back in the soup before I served it. But that took all of 5 minutes, so this really is such a simple recipe!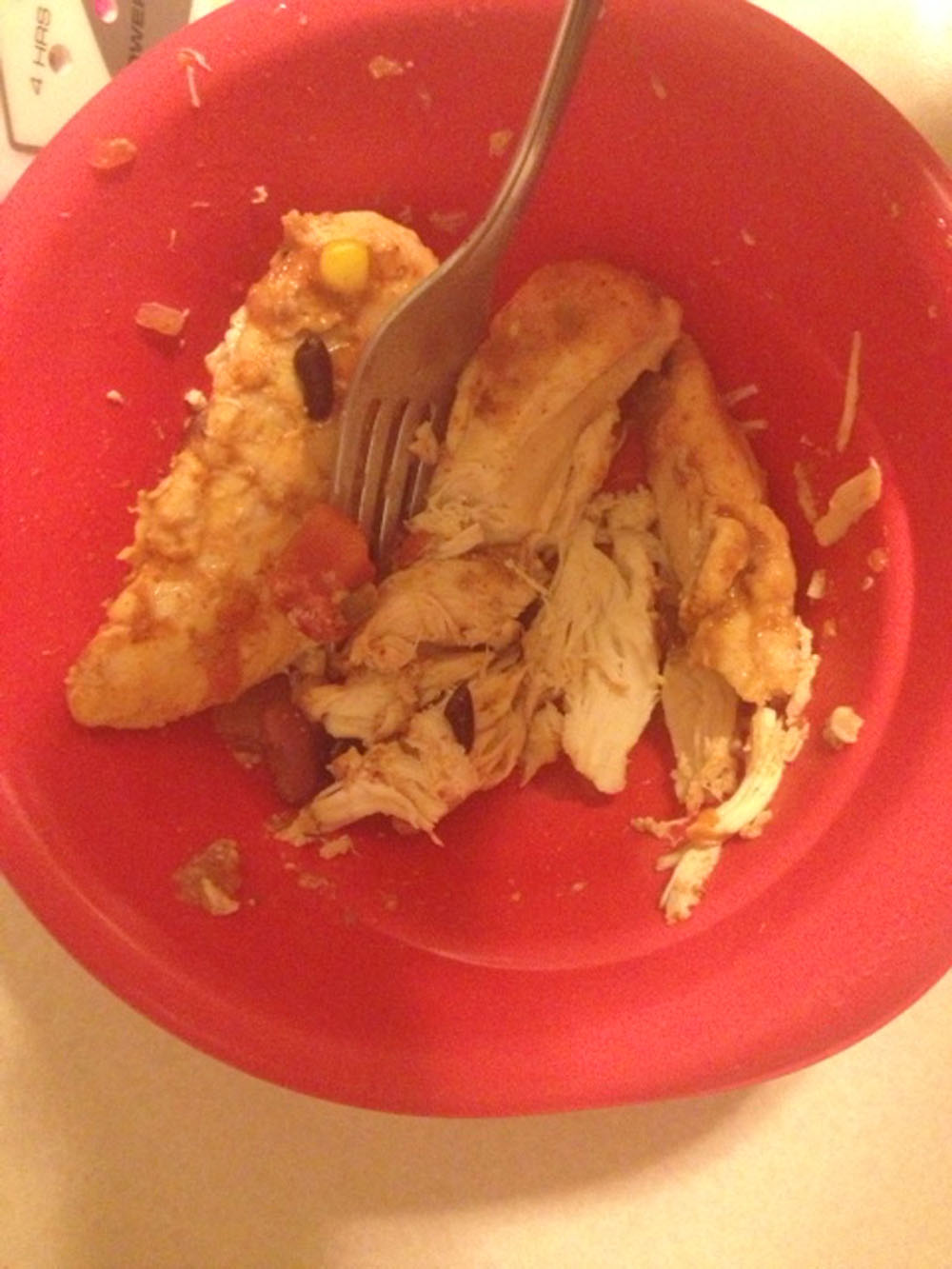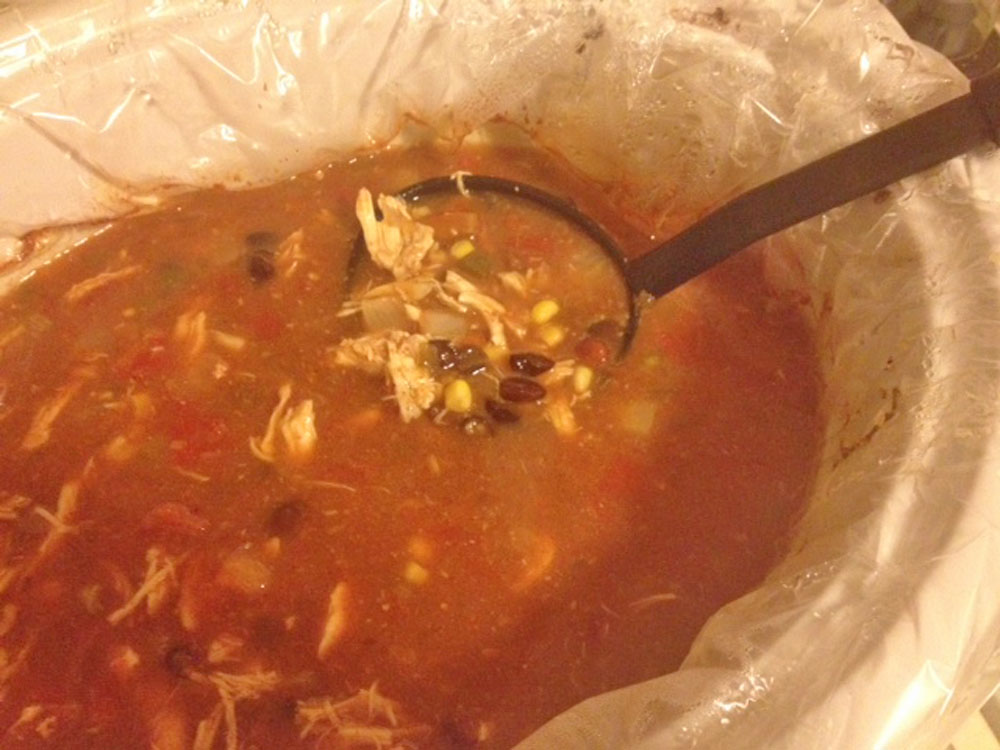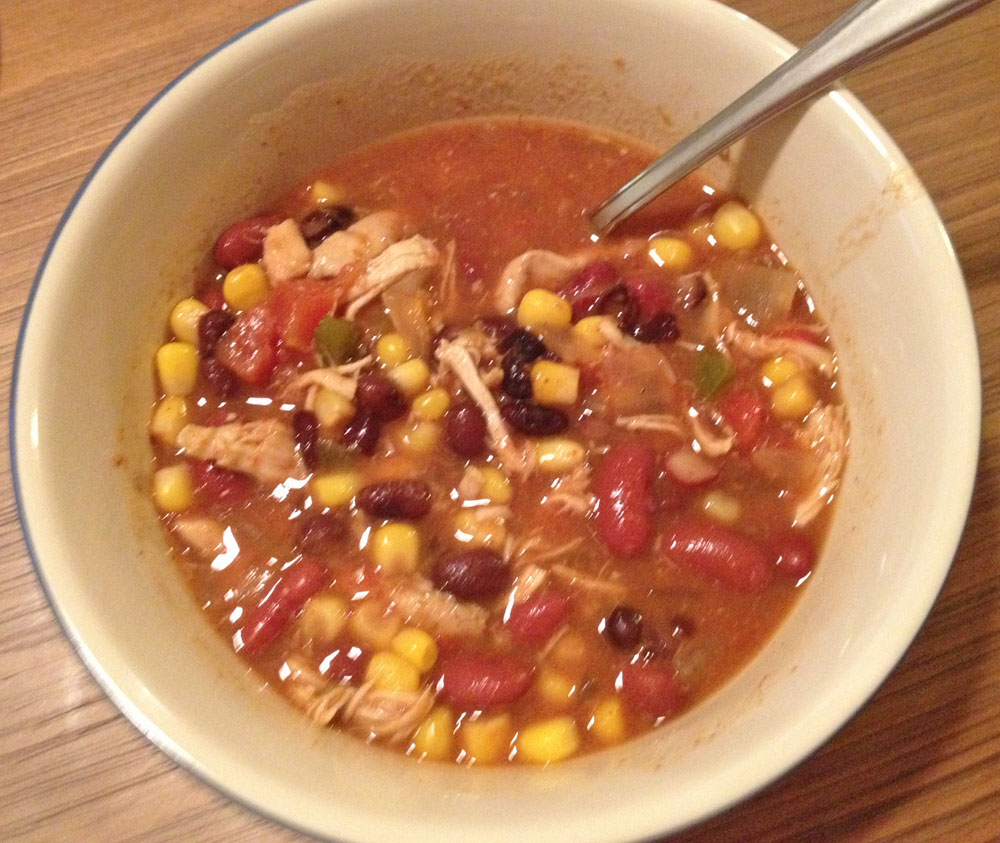 Chicken Tortilla Soup
Prep time:
Cook time:
Total time:
Ingredients
1 onion, chopped
1 jalapeno, chopped
16 oz can black beans
16 oz can kidney beans
8 oz can tomato sauce
10 oz package frozen corn kernels
2 10 oz cans diced tomatoes with chilies
1 packet taco seasoning
1 Tbs chili powder
4 boneless, skinless chicken breasts, thawed
32 oz reduced sodium chicken broth
Instructions
Chop the onion
Chop the jalapeno
Add all the ingredients to a crock pot
Stir
Cook on low for 8 hours
Take out chicken and shred, add back to soup