My college roommate would make us beef stroganoff whenever it was her turn to cook for "roomie dinners." And it was my favorite roomie dinner ever. I loved when Aubrey would make this meal, and I was excited to try her recipe out for my husband. I had a feeling he would enjoy it, and my feeling was spot on!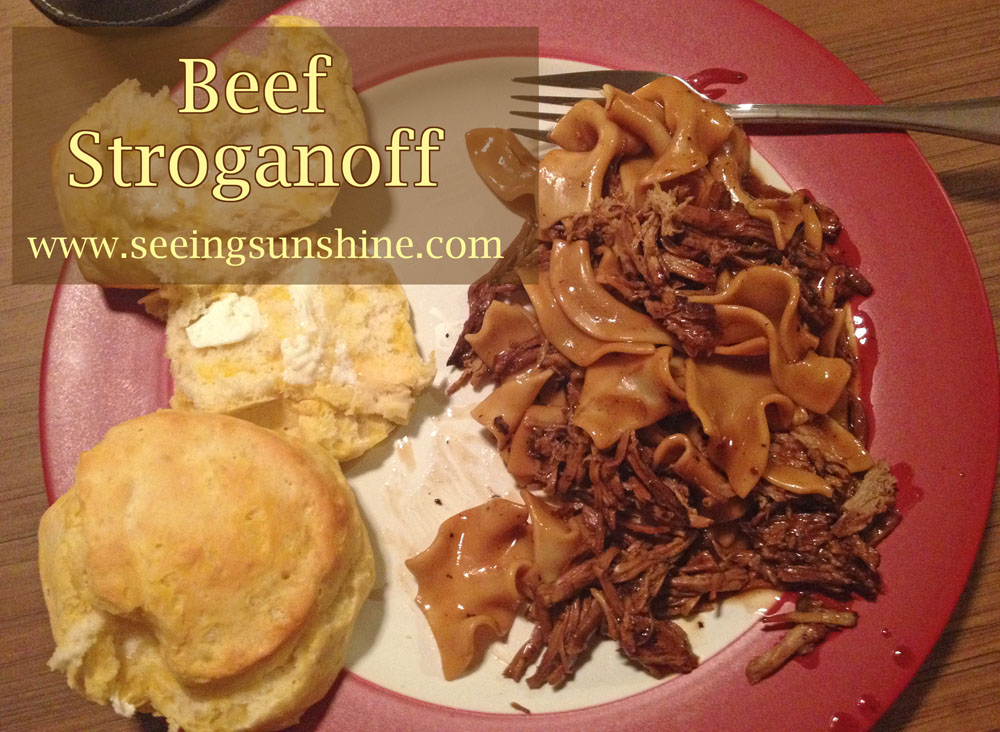 Here's what you'll need: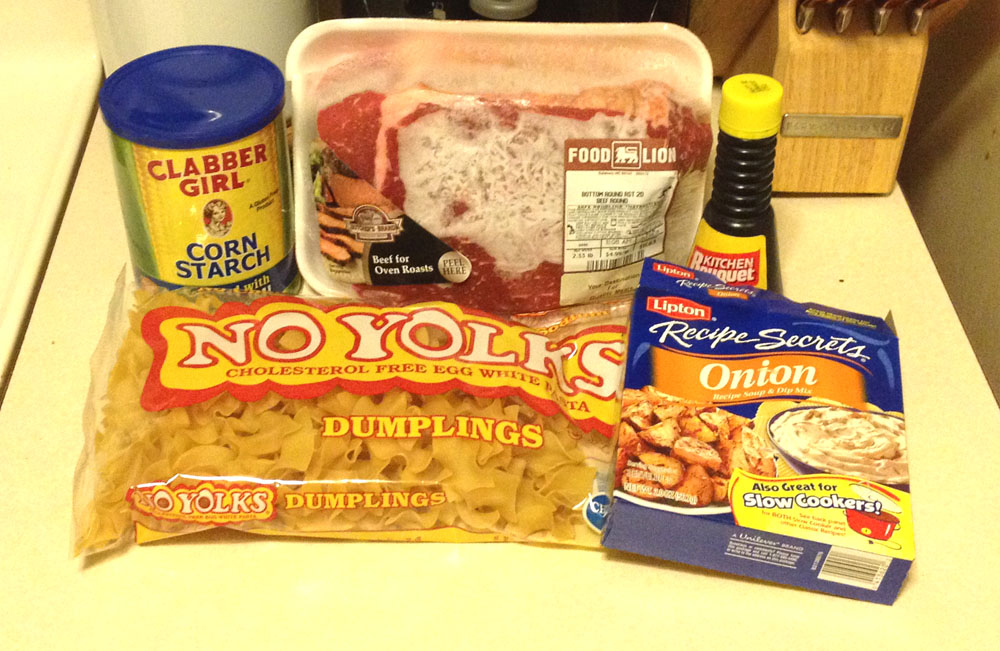 In the morning, put your thawed roast in your crock pot (with your slow cooker liner!) Pour half a bottle of the Kitchen Bouquet on top, along with one packet of onion soup mix.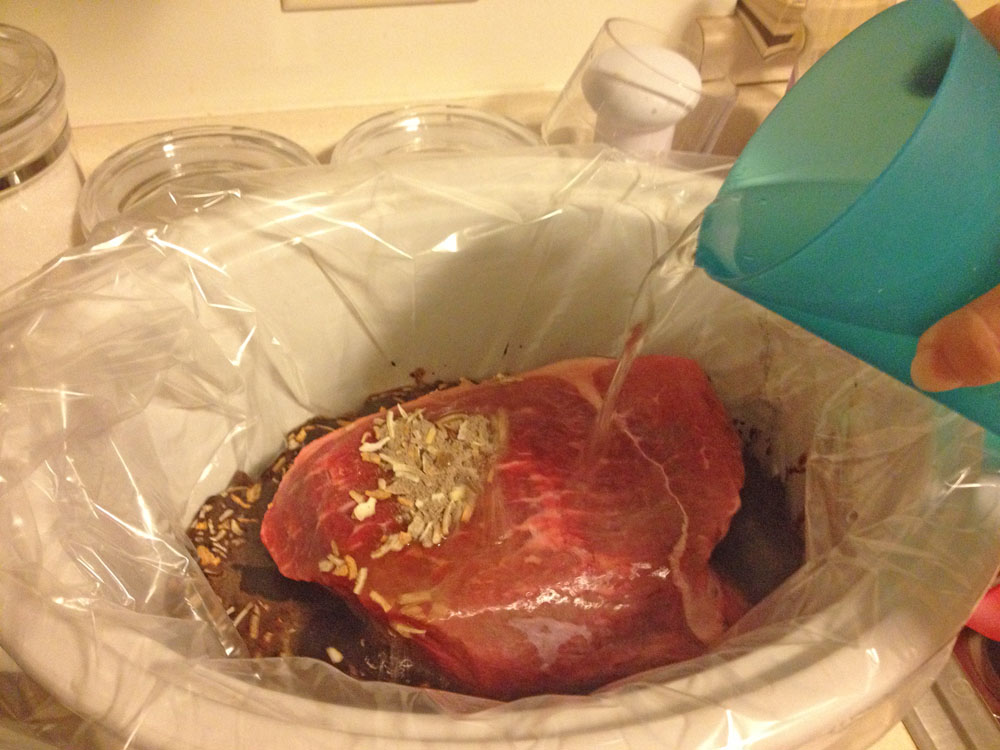 Then pour water over the roast until it is covered. Cook the roast all day — 6 hours on high or 8 hours on low.
When your roast is finished, take it out to shred.
At the same time, boil water. Once the water is boiling, add in the noodles. Boil until tender. Drain the noodles.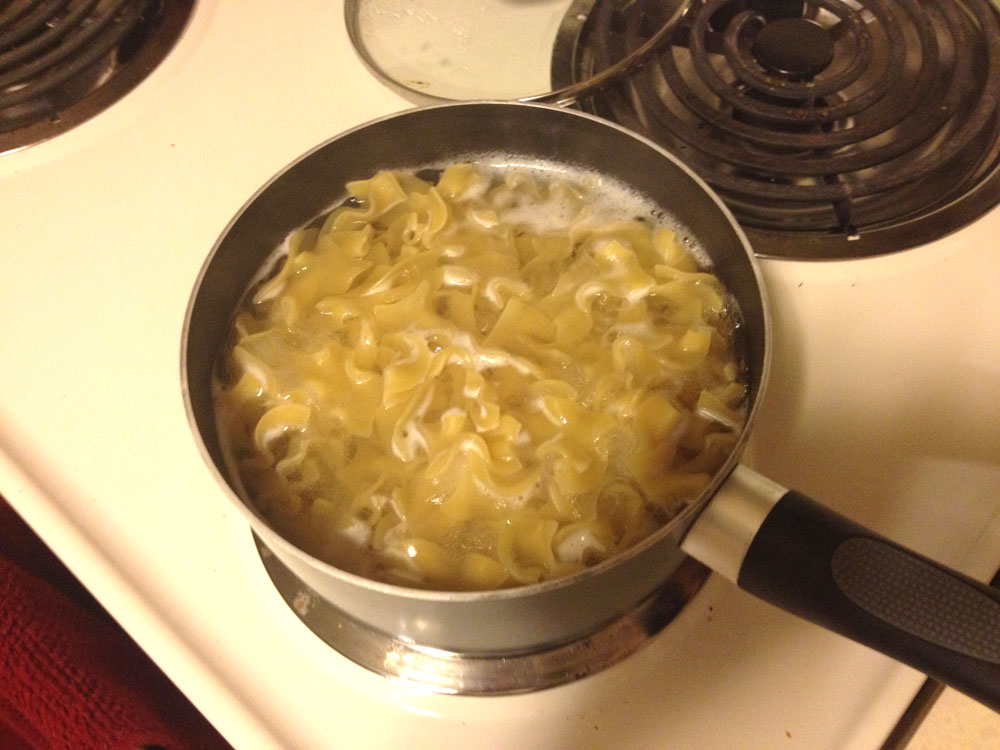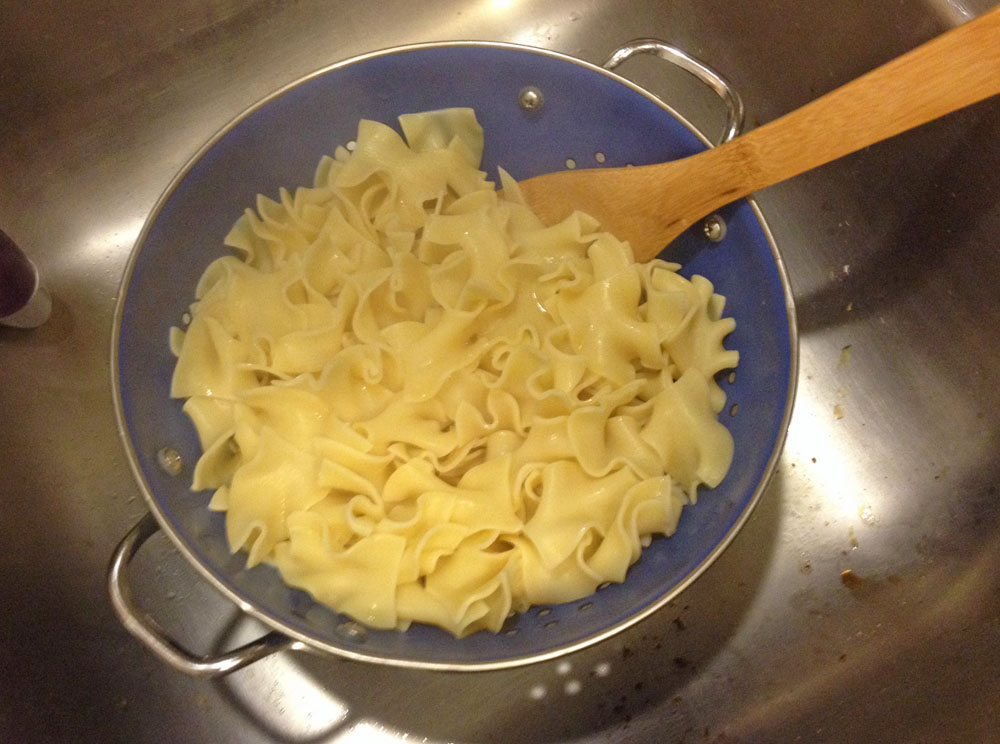 Place the noodles in a 9×13 dish. Place the shredded roast on top of the noodles.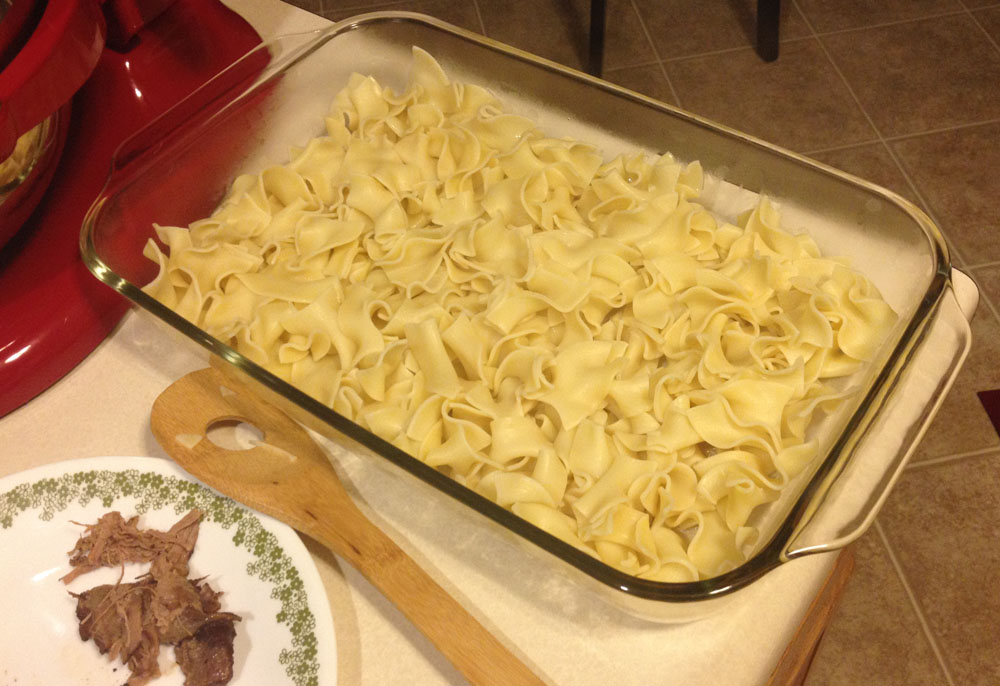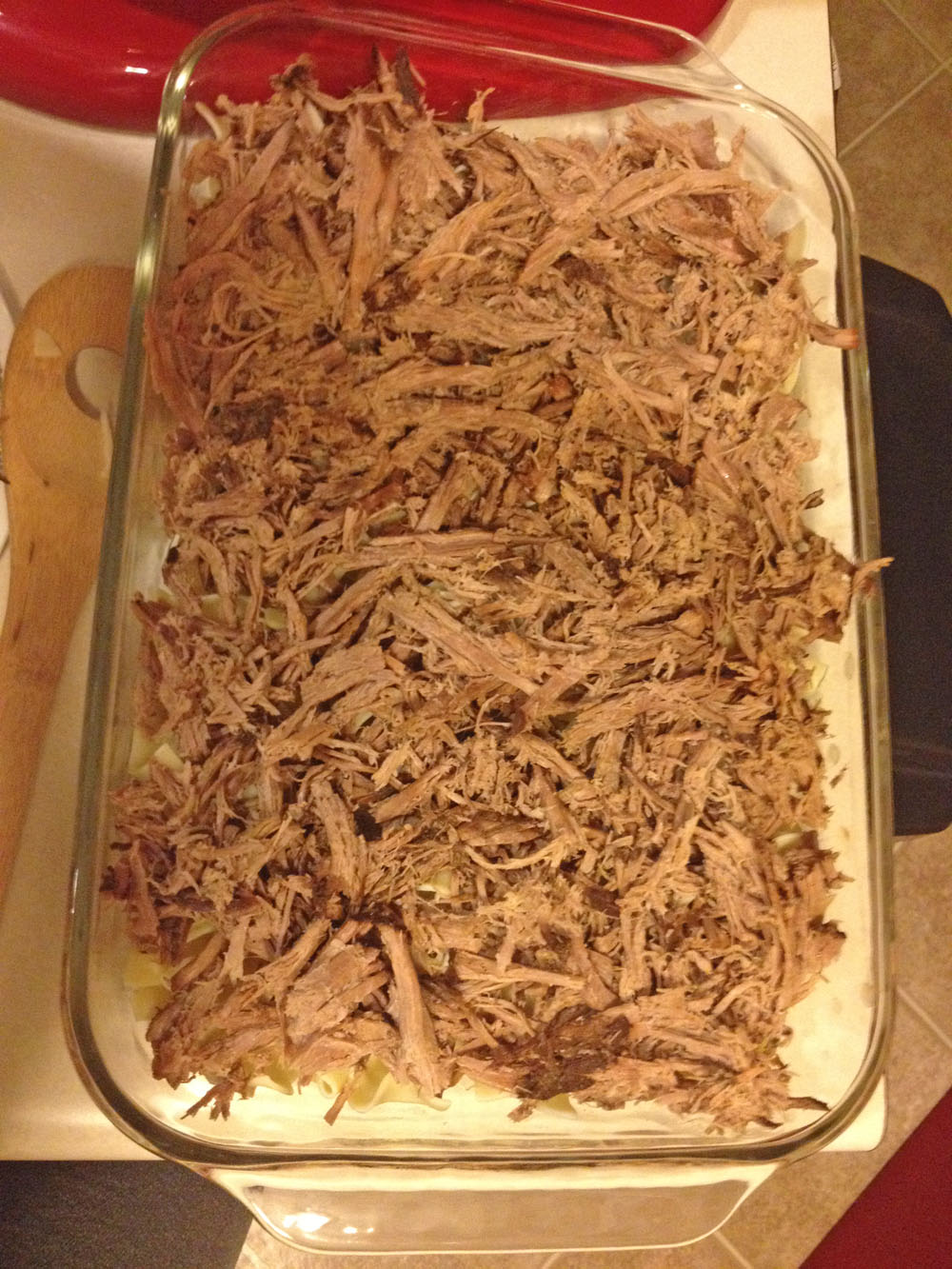 Now, pour the liquid from the crock pot into a saucepan using a drainer. Make sure you do this in the sink because it gets messy. We took the slow cooker liner and held it over the strainer that sat in the saucepan. We then poked a few holes with a knife on the bottom of the liner. The liquid poured right out into the strainer.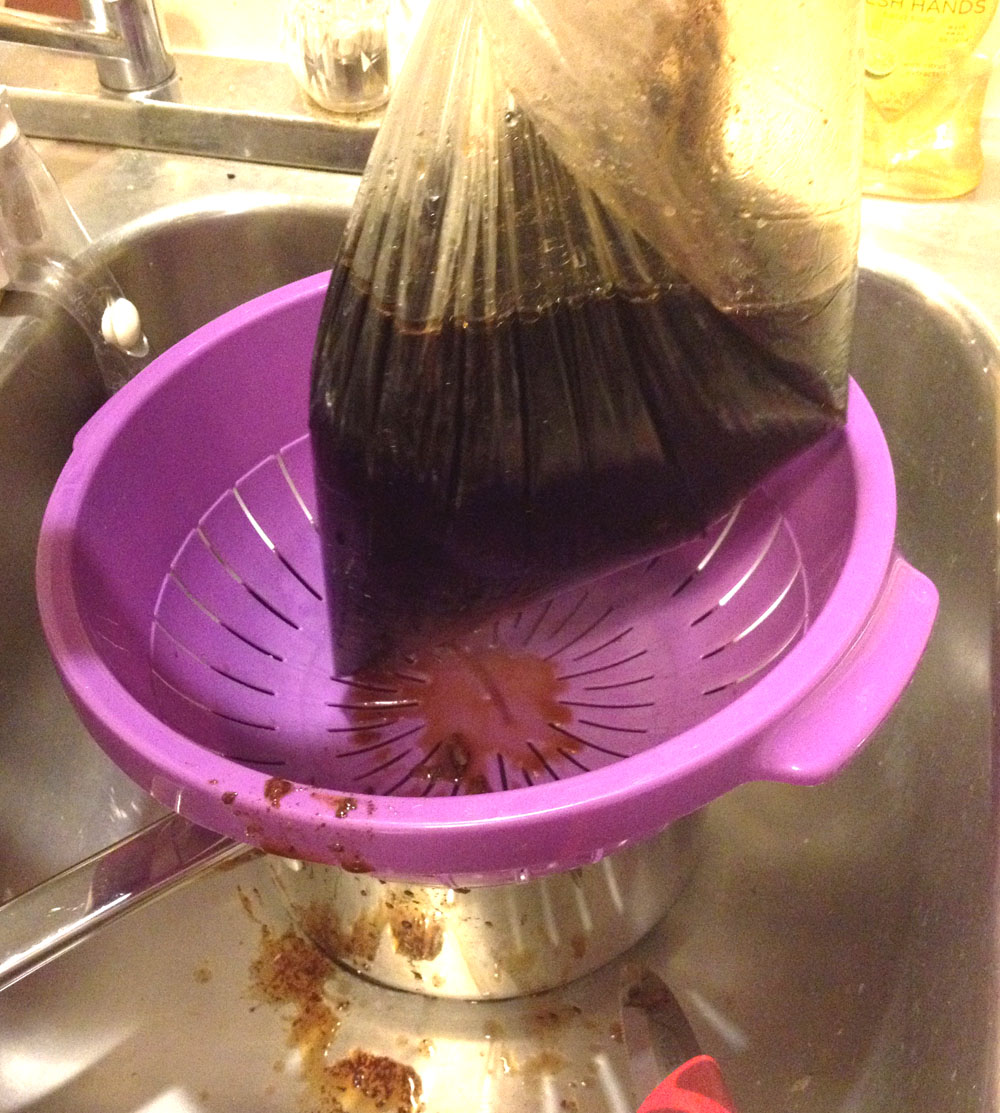 Put that saucepan with the liquid onto the stove top. Add in the cornstarch and heat until boiling. Make sure you keep stirring it because cornstarch can easily clump up. Boil the liquid for about 10 minutes. Then pour it over your meat and noodles in the 9×13 dish.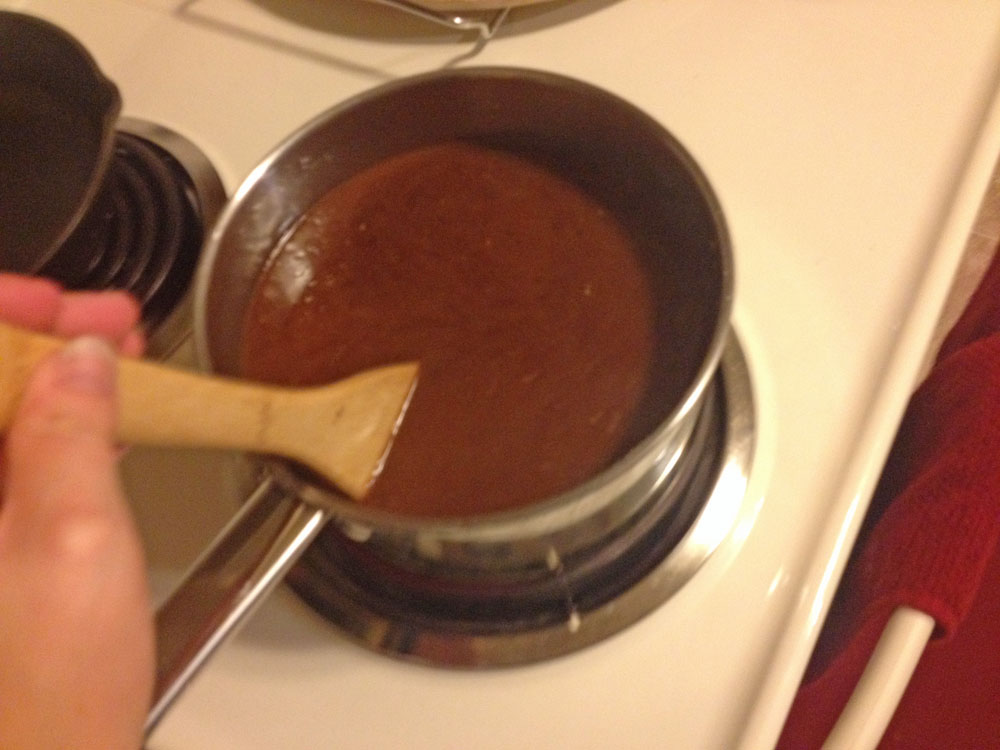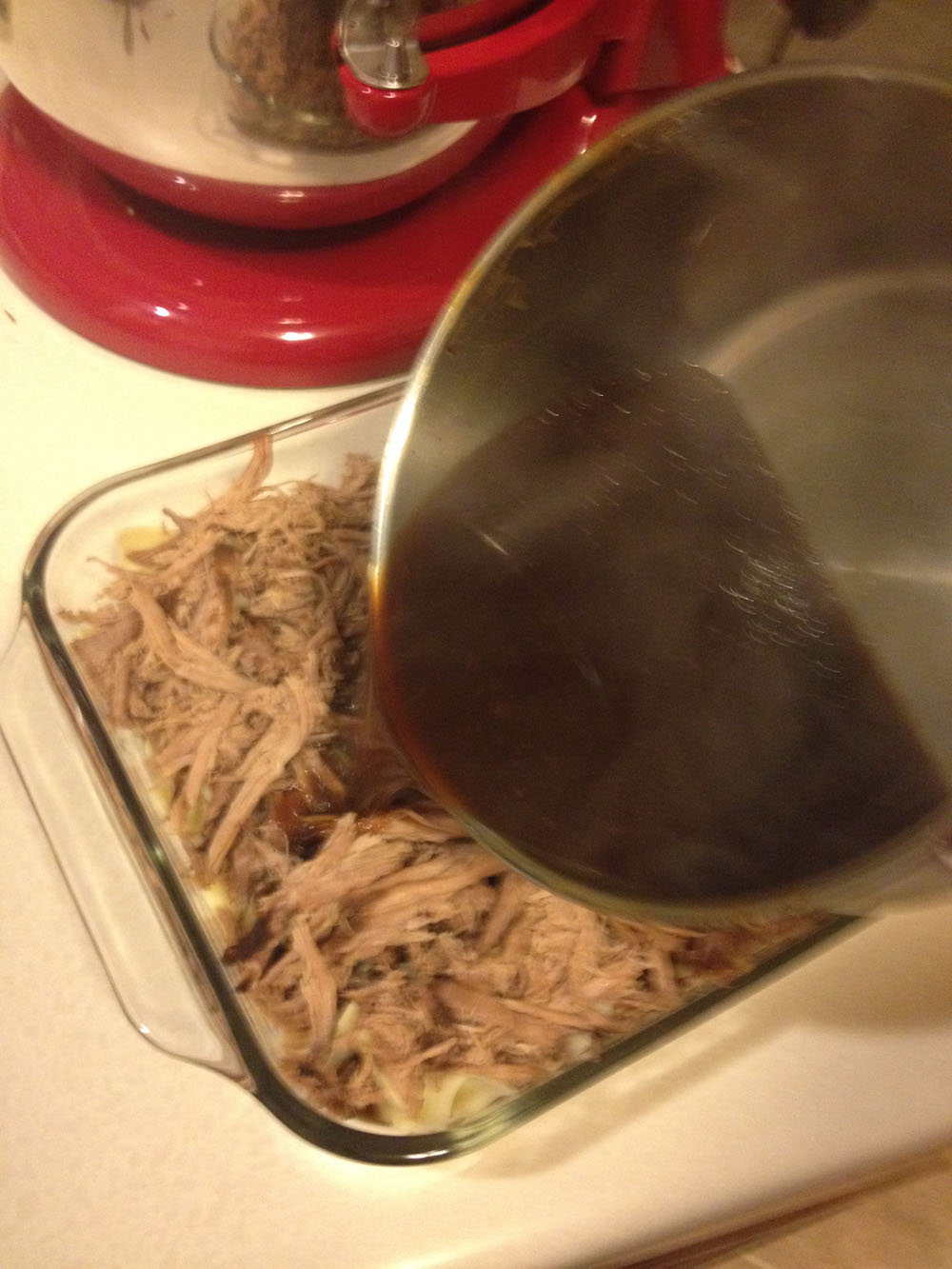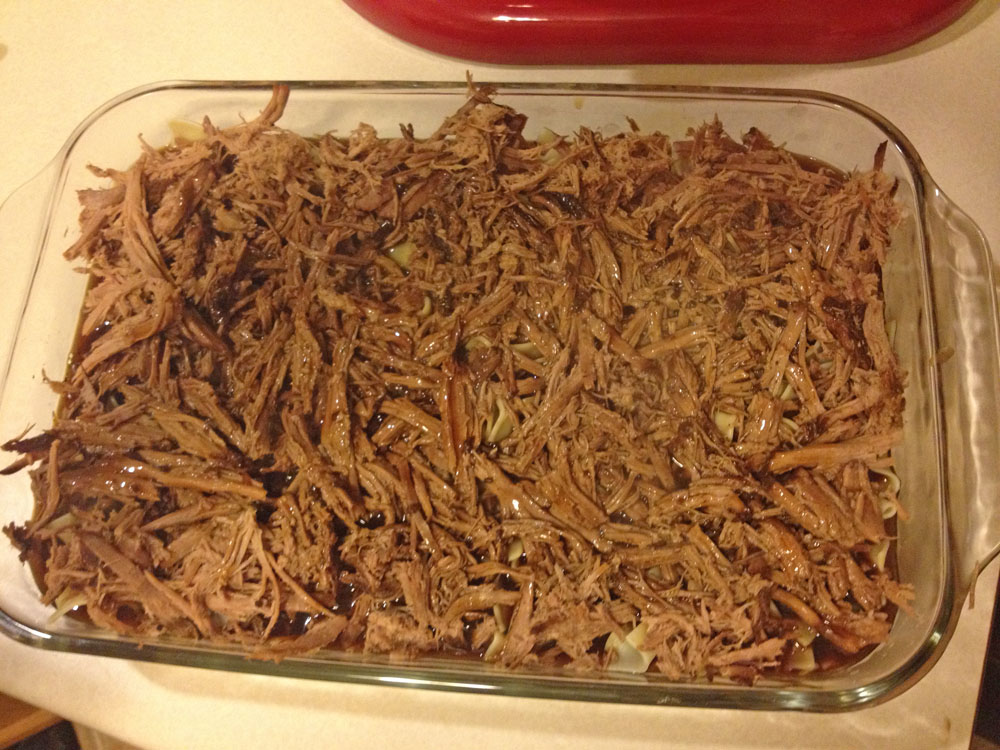 Place aluminum foil over the baking dish. Bake for 45 minutes.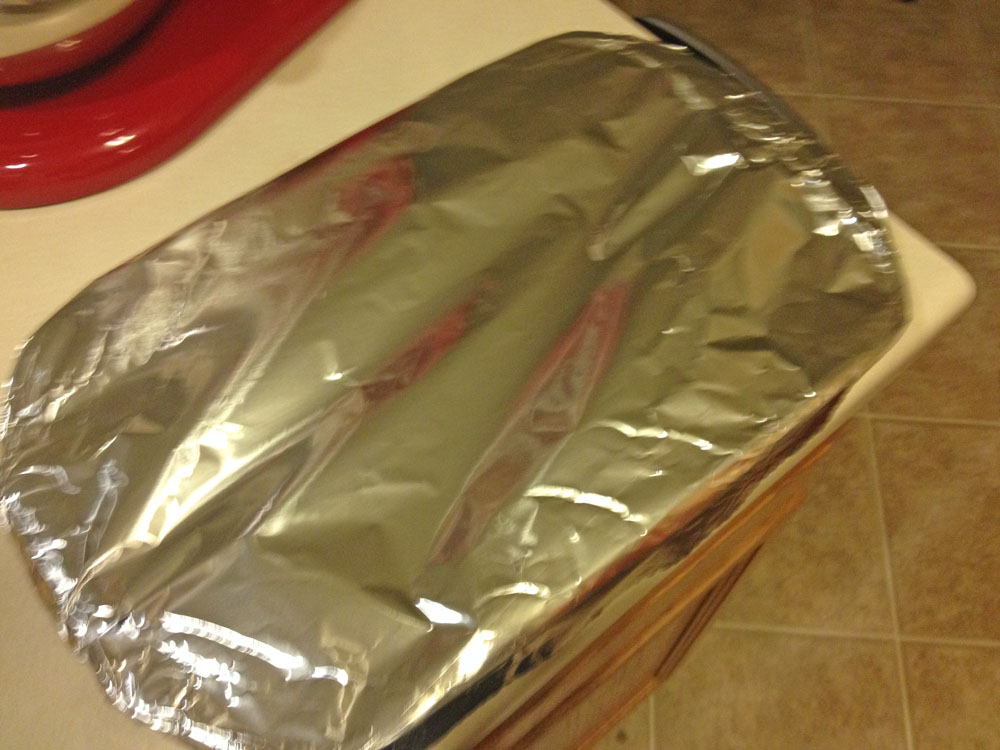 I know this recipe sounds like a lot of prep before you can eat, but the eating part is so great that it's worth the extra work!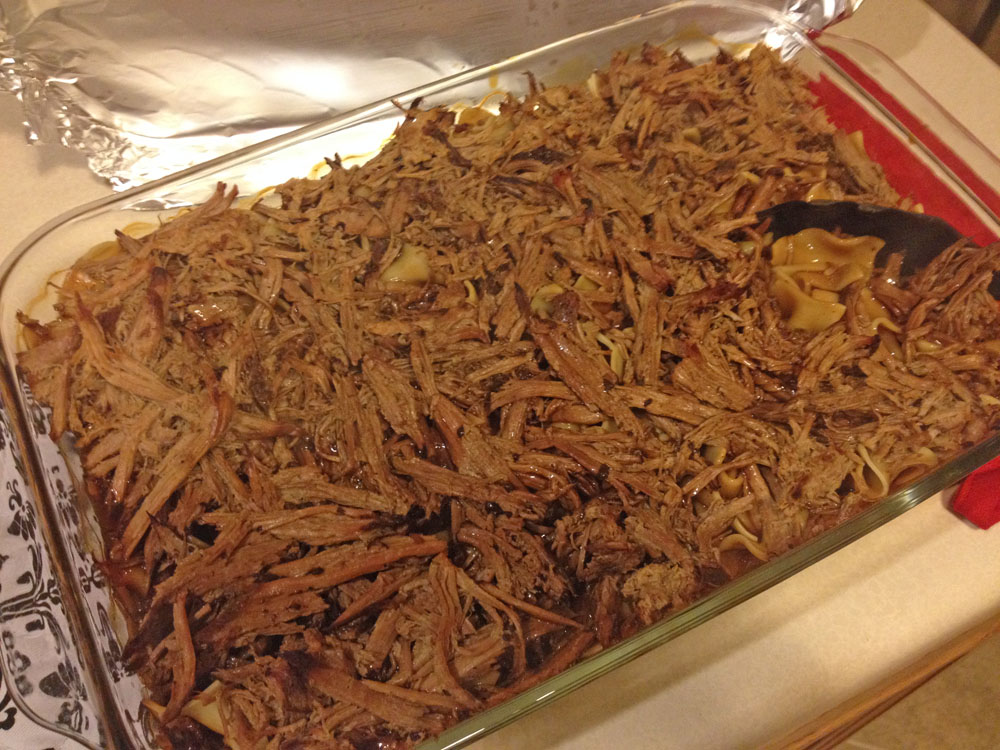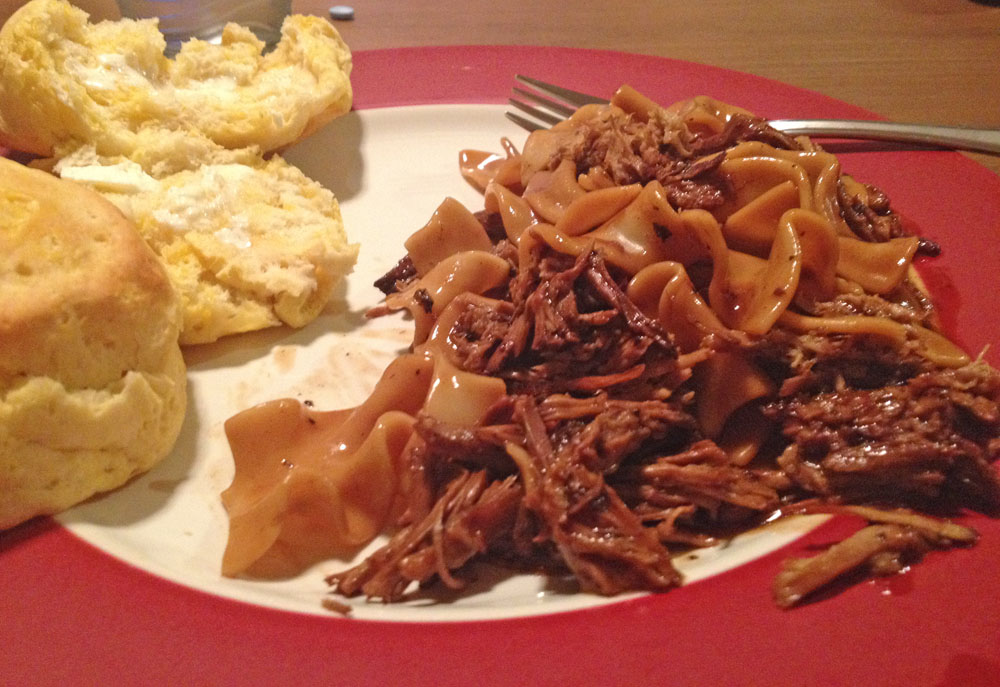 Beef Stroganoff
Ingredients
3 lb pot roast
1 packet Lipton onion soup mix
2 oz Kitchen Bouquet browning and seasoning sauce
1 bag no yolk egg noodles
¼ cup corn starch
Instructions
Place pot roast in crock pot
Pour half bottle of Kitchen Bouquet on top
Sprinkle onion soup mix on top
Pour water over roast until covered
Cook on low for 8 hours
Shred roast
Boil noodles
Drain noodles
Place noodles in 9x13 baking dish
Place shredded roast over noodles
Preheat oven to 375 degrees
Pour liquid from crock pot into a saucepan using a strainer
Add cornstarch, stirring mixture
Bring to a boil, boil for 10 minutes
Pour liquid in 9x13 dish
Cover with aluminum foil
Bake for 45 minutes at 375 degrees