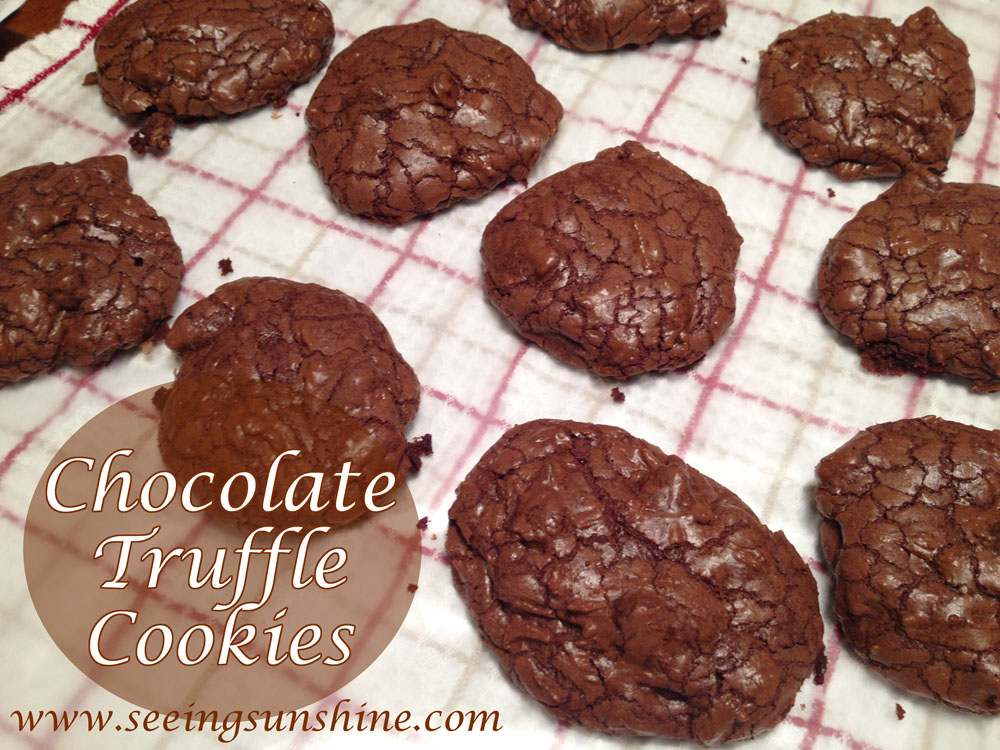 These cookies seemed really complicated to me when I first read the recipe. But I adapted it to make it a bit more simple. It's still a little tedious, but the end result is chocolate heaven. If you are one of those people who think there's no such thing as too much chocolate, well, these cookies are for you! They are rich, that's for sure. But they are sure to be a huge hit with chocolate lovers. My husband took a few bags of them to work to share with the soldiers, and I got back good reviews!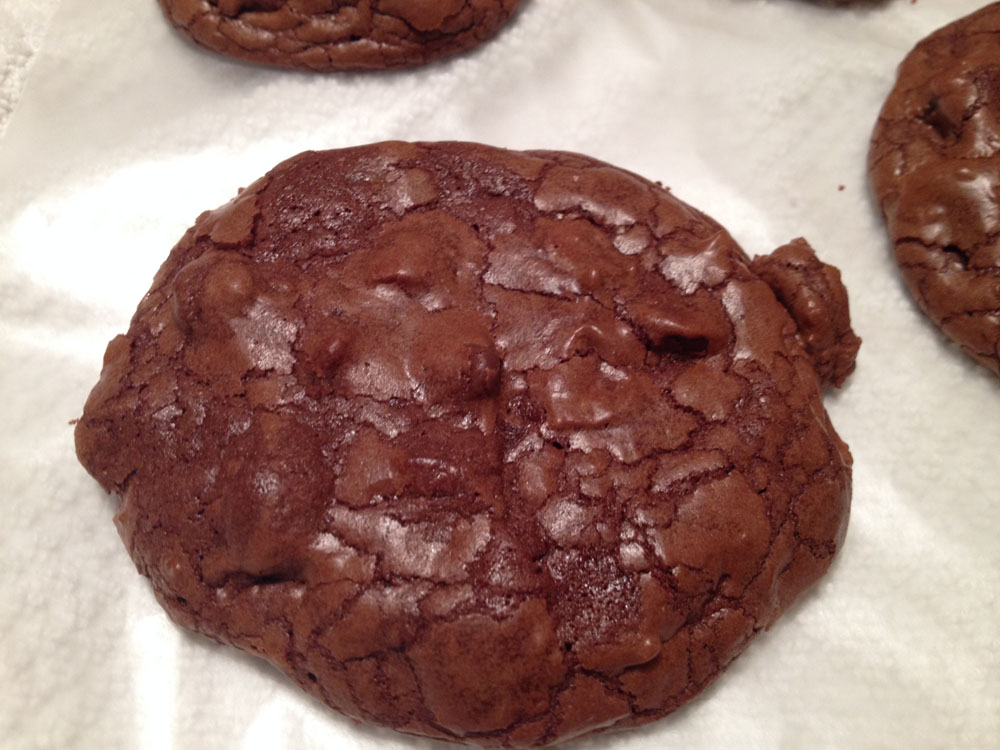 Here's what you'll need:
Flour
Cocoa powder
Baking powder
Salt
Bittersweet chocolate
Butter
Sugar
Eggs
Vanilla
Semi-sweet chocolate chips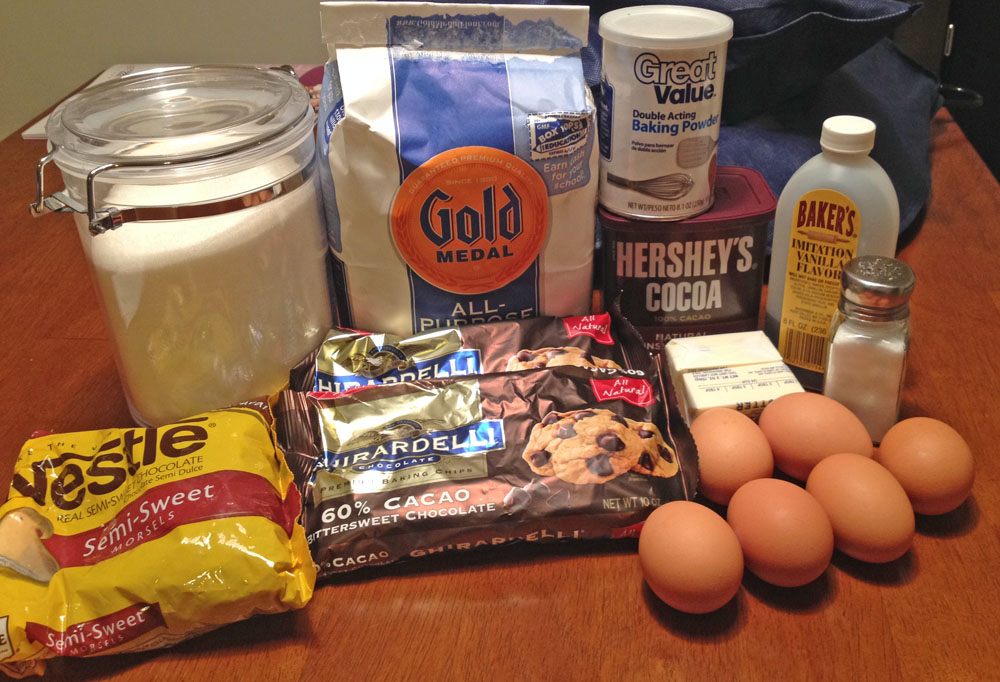 Start by softening your butter. In other words, leave it out for awhile before you start. (Or cheat and put it in the microwave for 10 seconds!) Preheat your oven to 350 degrees.
Then, mix together the flour, cocoa powder and baking powder. I use a whisk to mix the dry ingredients together. Then whisk in the salt. Set that mixture aside. (Yes, you will use several bowls for this recipe — sorry dish washing haters!)
Then it's time to melt some chocolate! I put my bittersweet chocolate in another bowl and heated it in the microwave at 15 second intervals, stirring between each heating. It took awhile, because it's a lot of chocolate but if you go longer than 15 seconds you could scorch it and ruin everything!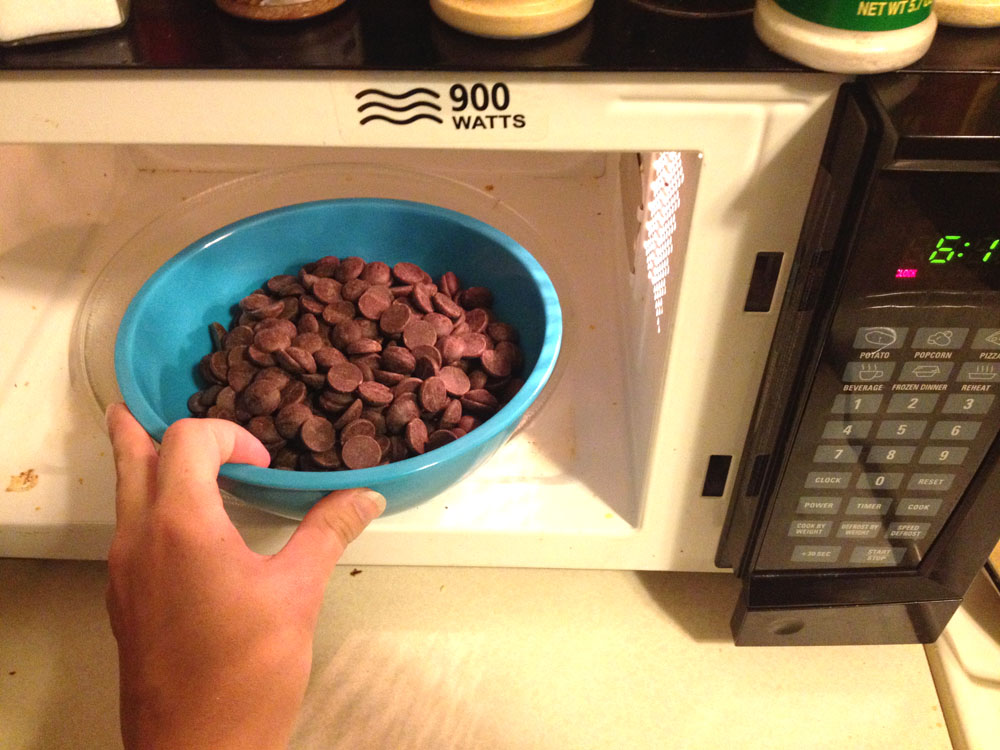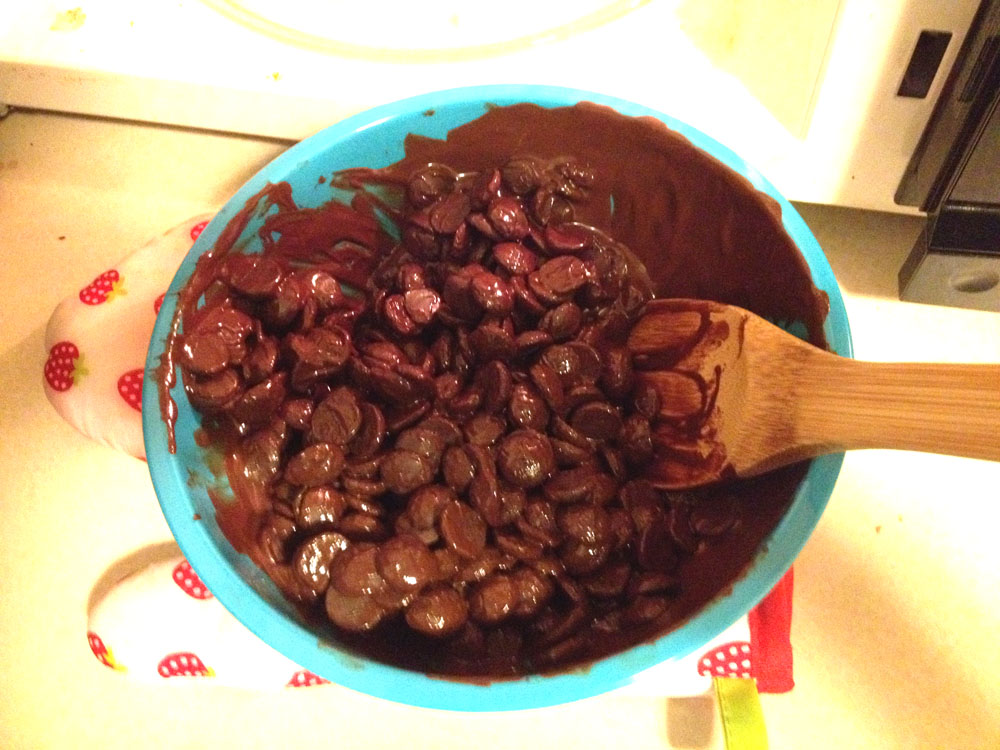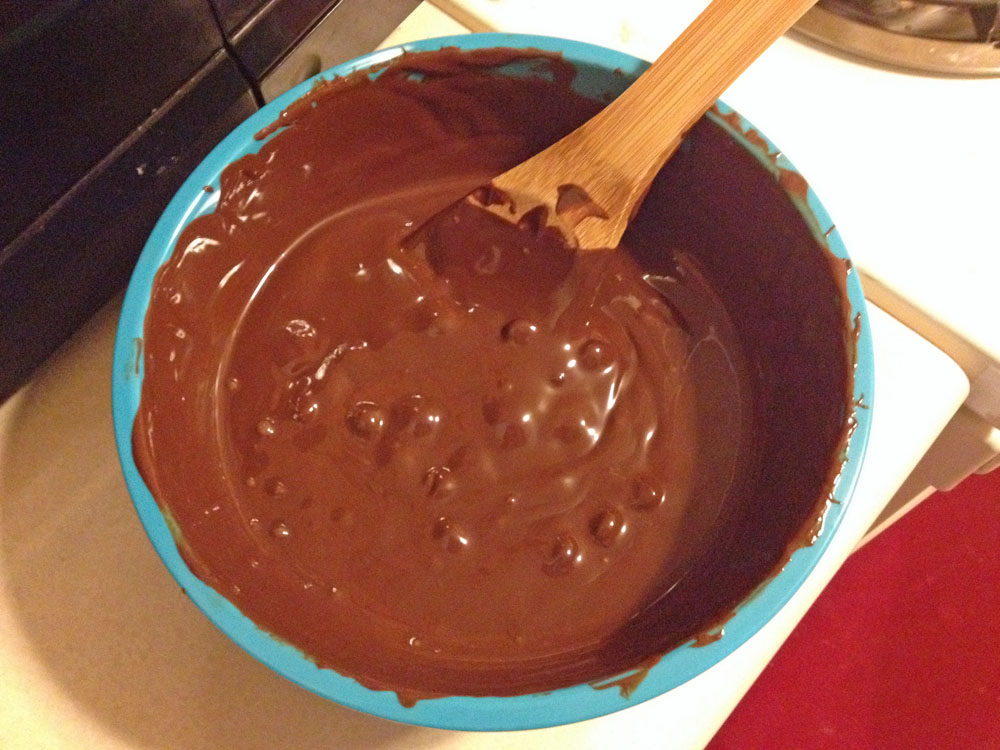 Next, I used my Kitchen Aid mixer to cream together the sugar and butter. Then add your eggs in one at a time, mixing between each new egg. Once all your eggs are mixed in, turn your mixer to high speed (but not so high that it starts flying everywhere — yes, that happened!) and mix for a couple minutes. You may have to scrape down the sides of the bowl. It should look pretty creamy when it's ready. You may wonder why in the world we mix it so much … it gives the cookies a shiny cracked look on the top. The part that makes them look like gourmet cookies!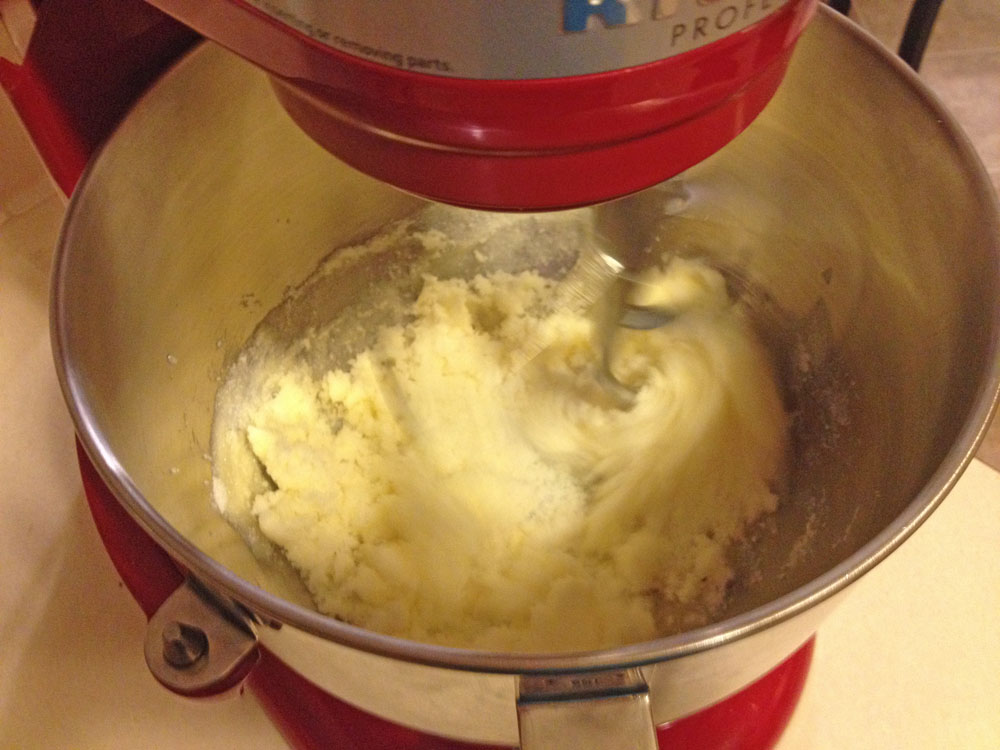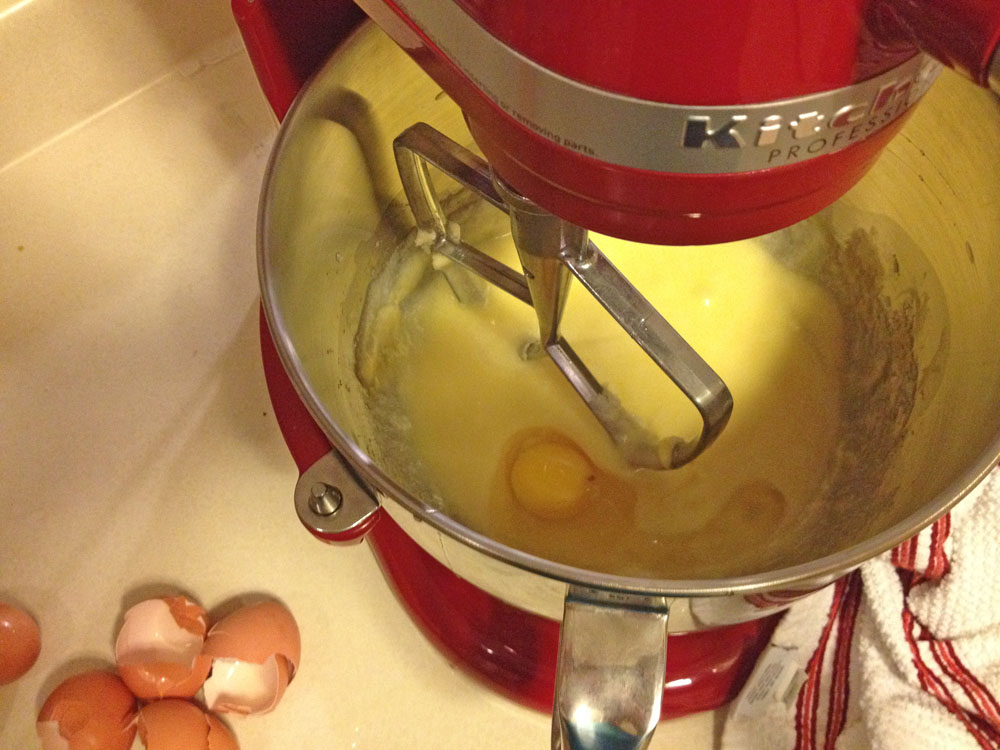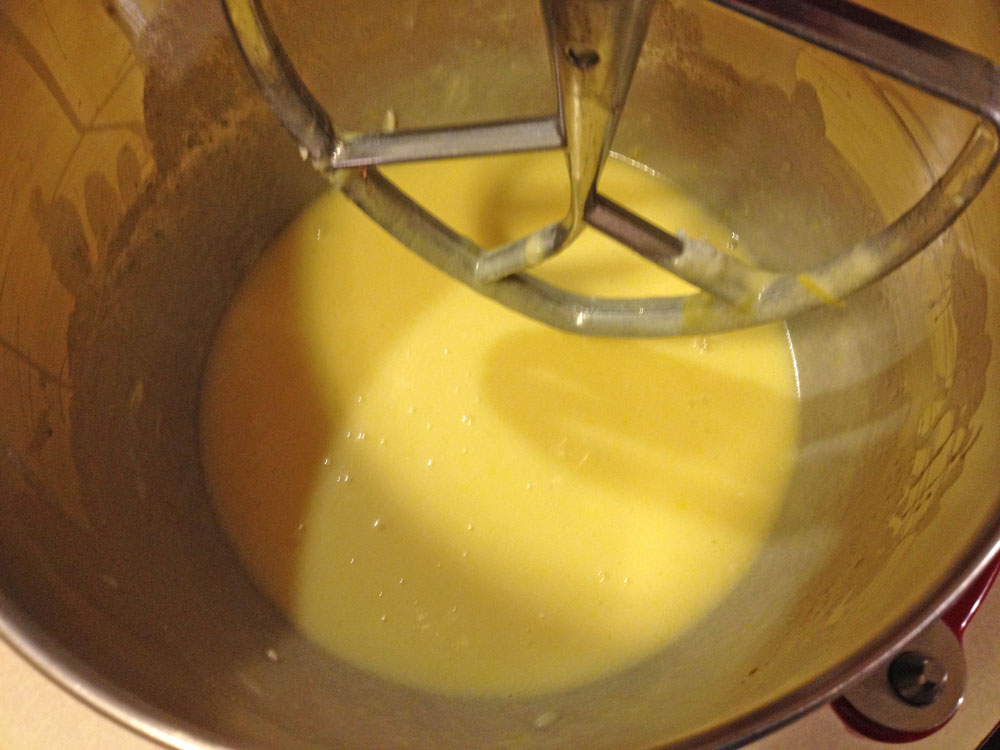 Now, mix in your melted chocolate and the vanilla until your whole mixture is brown. Mix in the flour mixture. Then fold in the chocolate chips.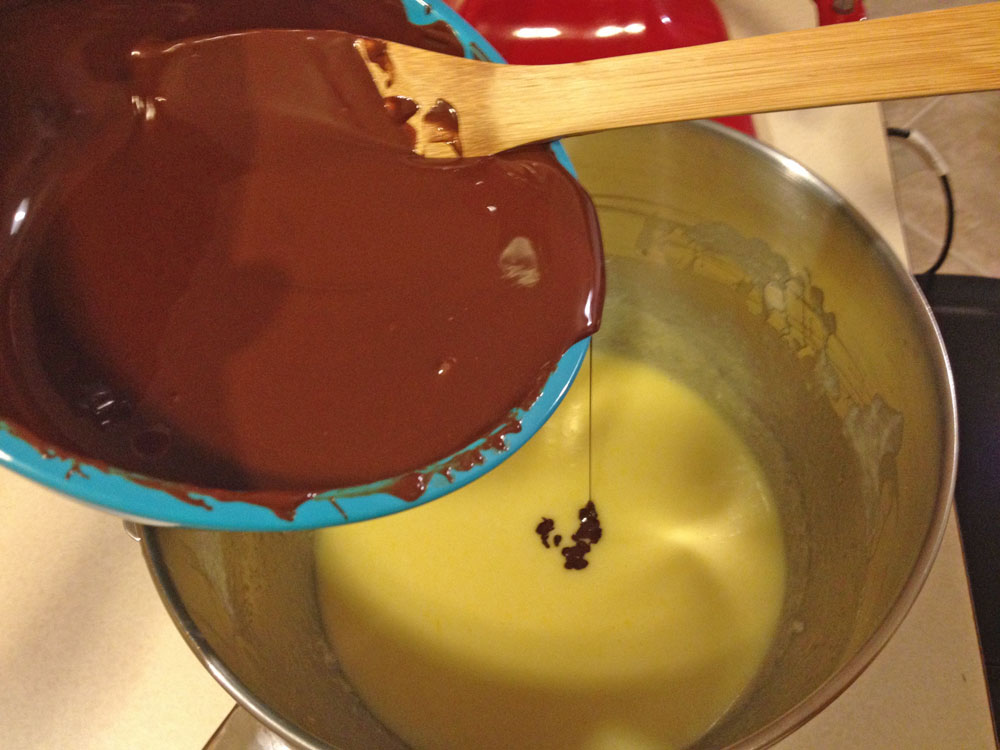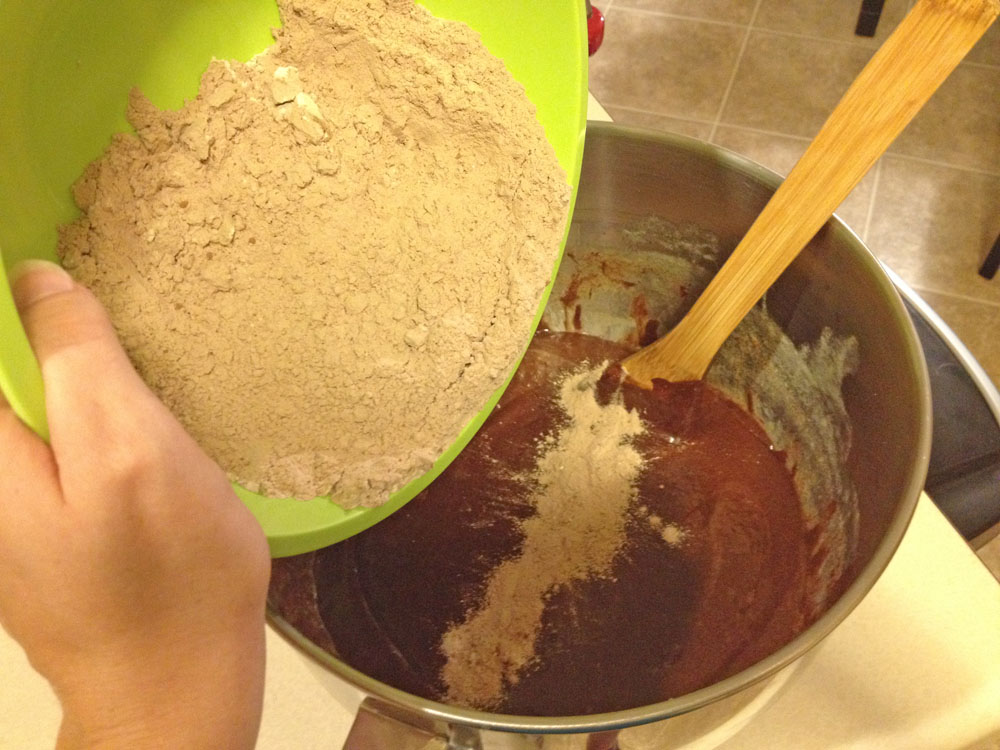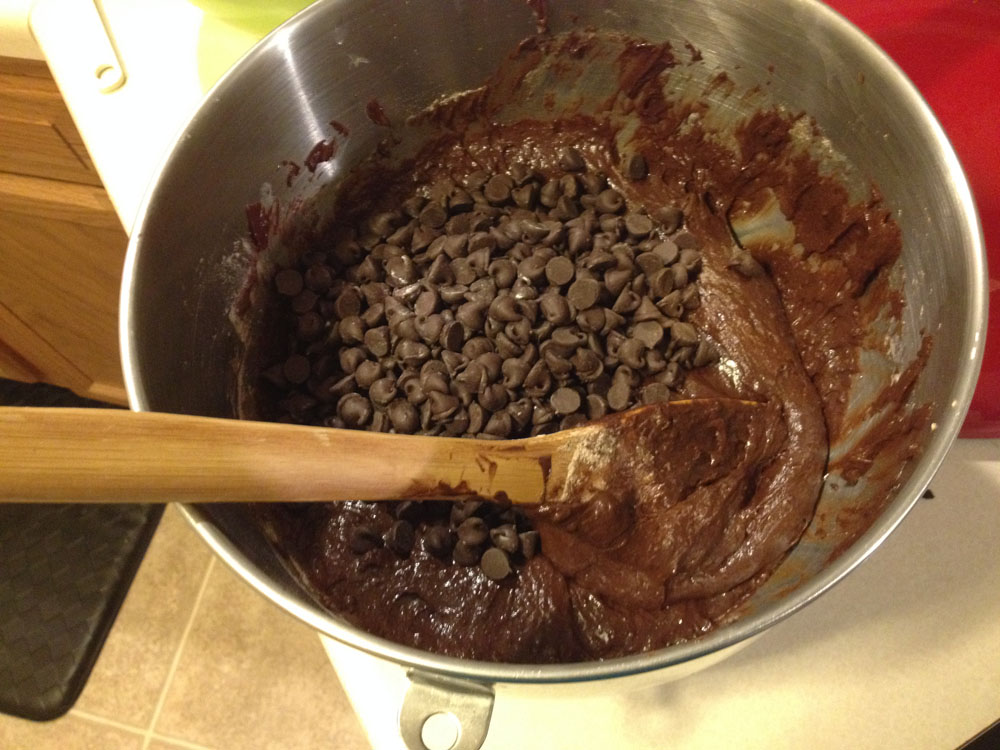 Your best bet is to scoop this cookie dough using an ice cream scoop, because the dough will be very sticky at first. It hardens up more as it sits. Place them on a baking sheet and bake for 16 minutes at 350 degrees.
They come out looking like chocolate perfection!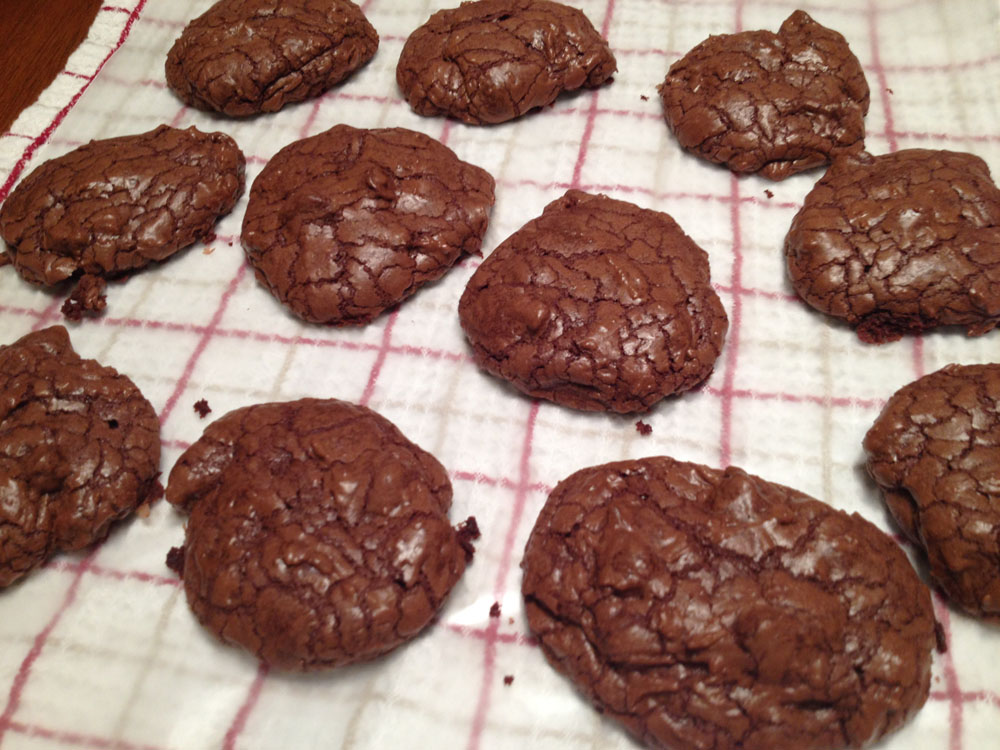 Chocolate Truffle Cookies
Prep time:
Cook time:
Total time:
Ingredients
1¼ cup flour
3 Tbs cocoa powder (unsweetened)
½ tsp baking powder
½ tsp salt
1 lb bittersweet chocolate chips
10 Tbs butter, softened
2¼ cups sugar
6 eggs
1 Tbs vanilla
2 cups semi-sweet chocolate chips
Instructions
Preheat oven to 350 degrees
Whisk together flour, cocoa and baking powder
Whisk in salt, set mixture aside
Melt bittersweet chocolate at 15 second intervals, stirring between, using the microwave, set aside
Using mixer, cream together sugar and softened butter
Mix in eggs, one at a time, mixing between each egg
Mix on high for 2 minutes
Add in melted chocolate and vanilla
Add in dry ingredient mixture
Fold in semi-sweet chocolate chips
Scoop dough onto baking sheet using ice cream scoop
Bake at 350 degrees for 16 minutes
I adapted this recipe from
Just Baked by Me
.