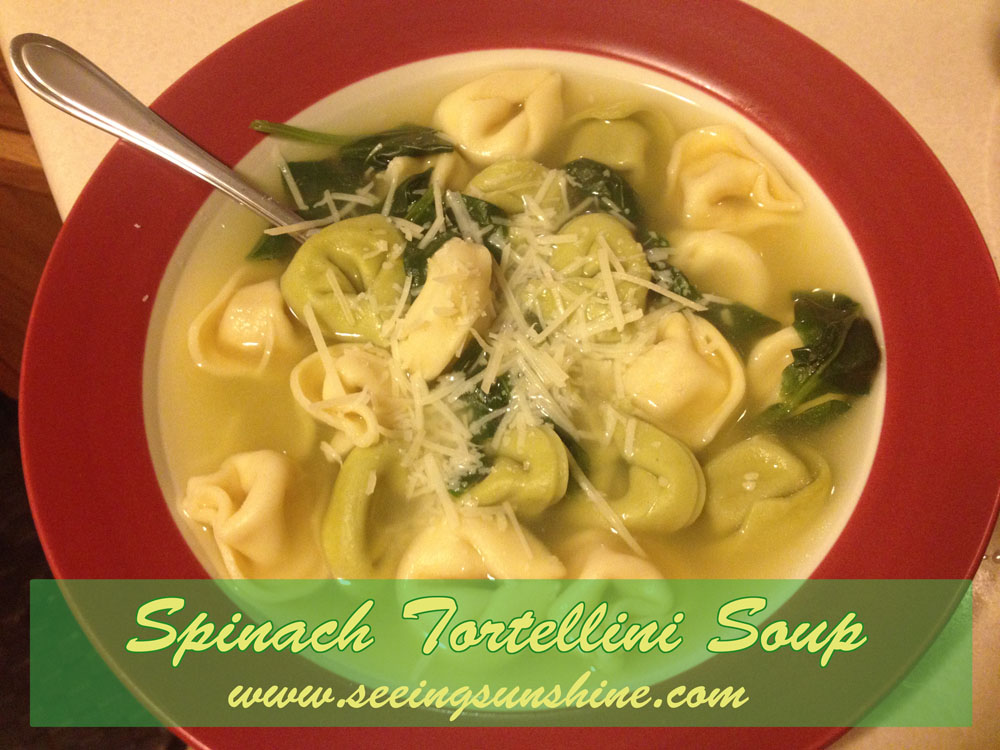 This recipe was SO easy and it was finished so quickly! This soup reminded me of something you would eat when you were sick because of the chicken broth. I think that flavor just brings me comfort. I didn't think my husband would enjoy this recipe, but he actually did. He ate two big bowls full!
Here's what you'll need:
Chicken broth
Tortellini
Baby spinach
Shredded Parmesan cheese
First, add the chicken broth and one cup of water to a saucepan and bring it to a boil.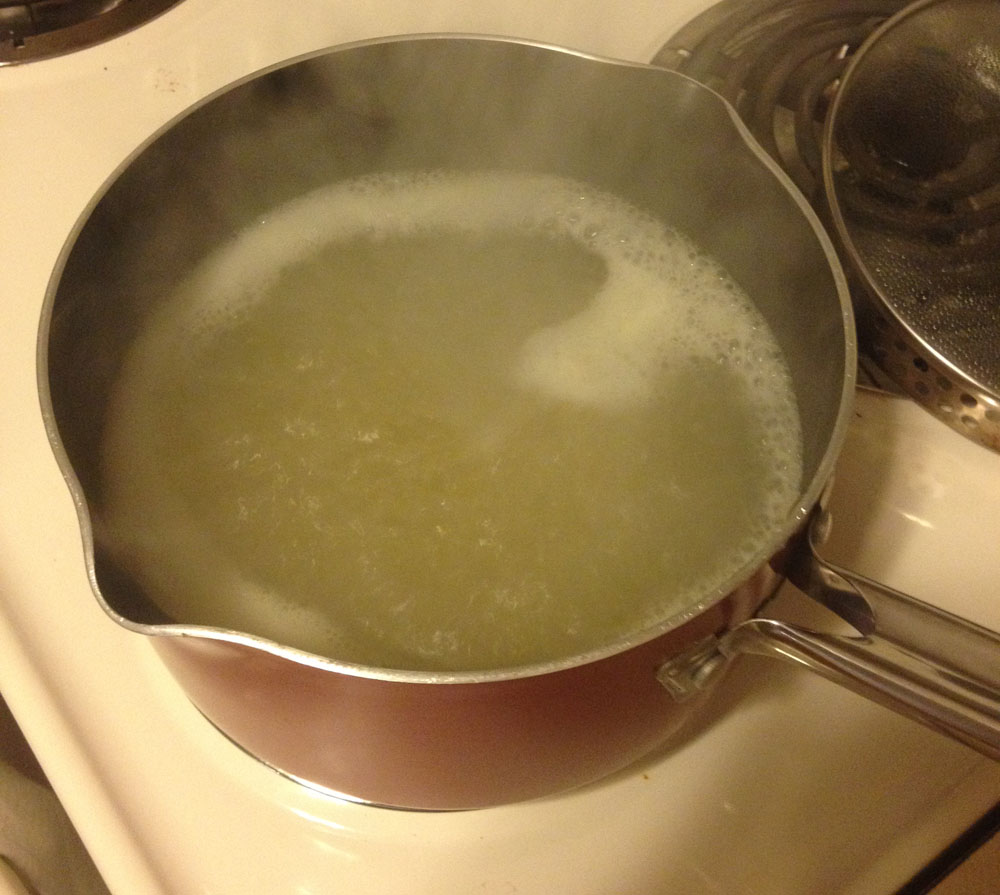 Once it's boiling, reduce the heat to medium and add in the tortellini. Cook until the pasta is tender, which usually takes about 6 minutes.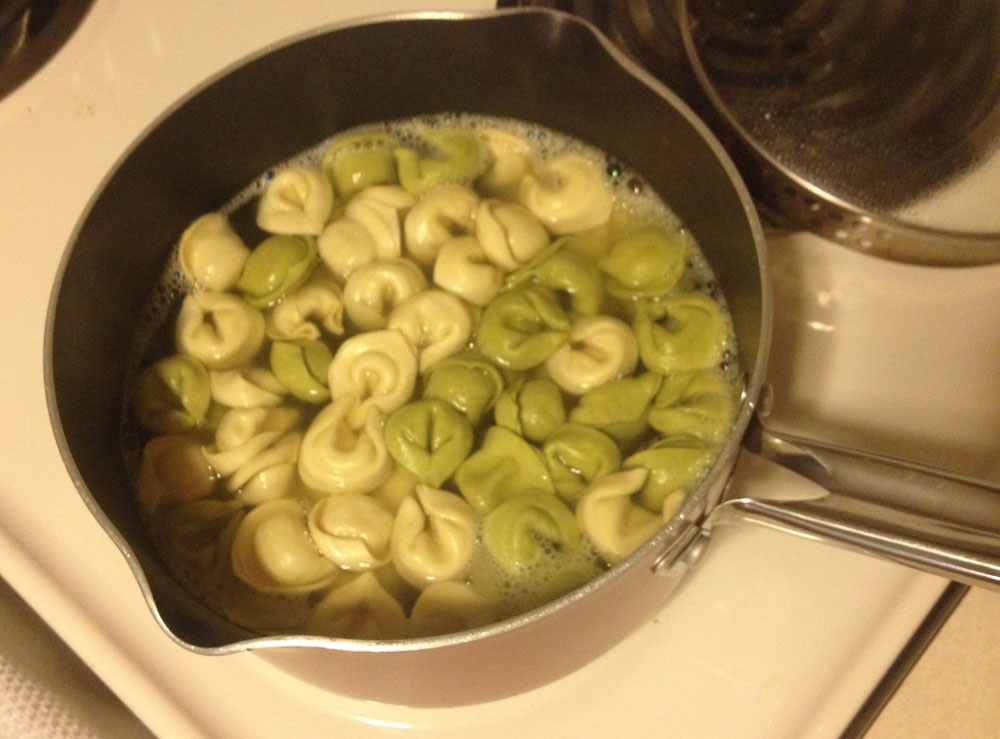 Add in the spinach and cook until it's wilted. It doesn't take very long, maybe 2 minutes. (Depending how hot your burner is)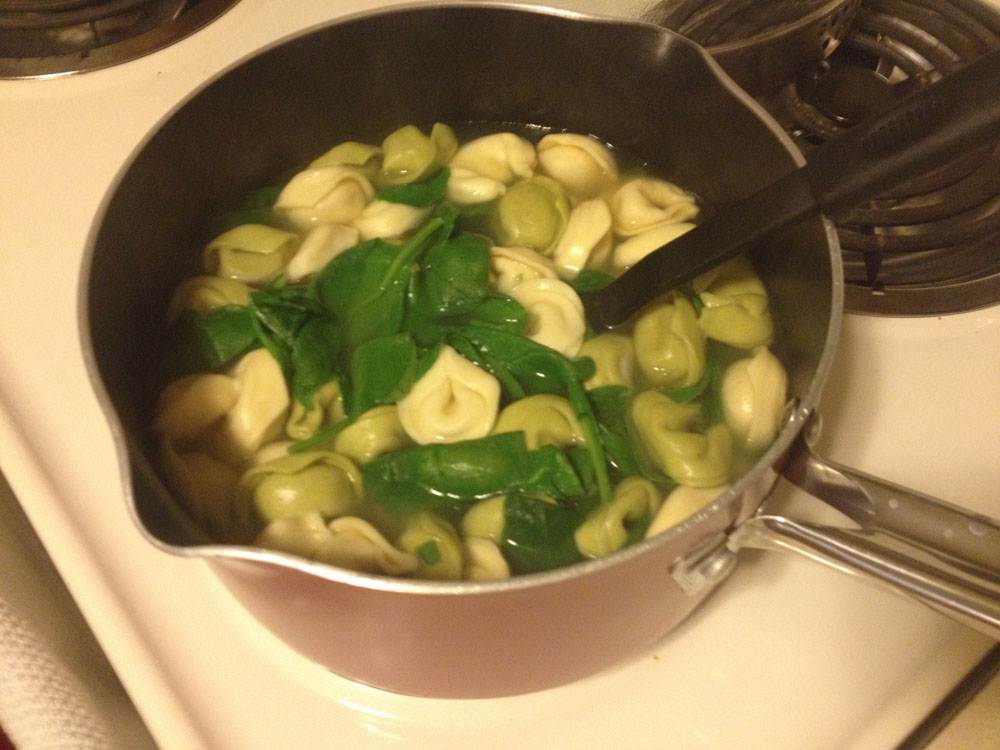 You can add some salt and pepper if you'd like. We topped ours with shredded Parmesan cheese.
Simple huh? It was probably the easiest thing I've made other than cereal. And we both really enjoyed it. It'd be great for a cold day!

Spinach and Tortellini Soup
Ingredients
4 cups chicken broth
1 cup water
10 oz tortellini (Buitoni is the best if you ask me!)
3 oz baby spinach
2 Tbs Parmesan cheese, shredded
Instructions
Bring the chicken broth and water to boil in a saucepan
Reduce heat
Add tortellini, cook about 6 minutes
Add baby spinach, cook about 2 minutes
Ladle into bowls
Top with shredded Parmesan cheese
I adapted this recipe from
Prevention
magazine.