Soup Series! For three Wednesdays in a row, I will be posting a recipe for one of my favorite soups. This week is all about the potatoes!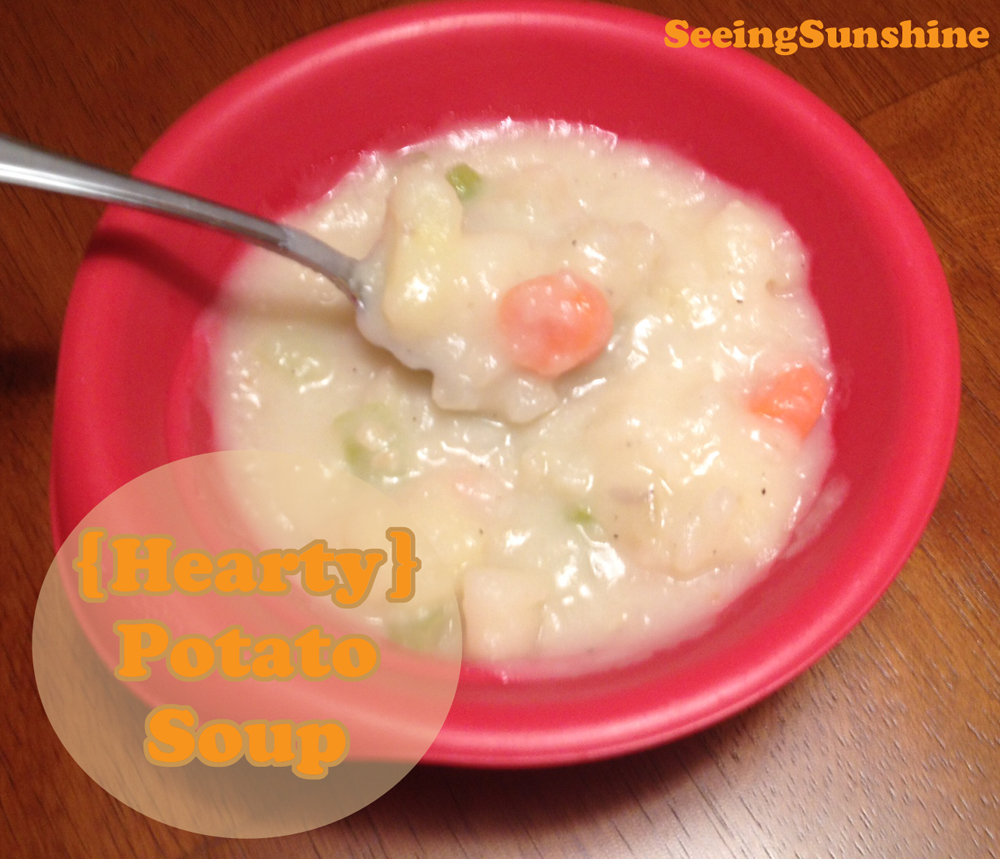 I love potato soup so much. One of my favorite recipes comes from my mother-in-law who is a fantastic cook! With fall in full swing and winter just around the corner, it's the perfect time for the warm comfort of potato soup.
Here's what you'll need:
Potatoes (obviously!)
Carrots
Celery
Onion
Butter
Milk
Flour
Salt
Pepper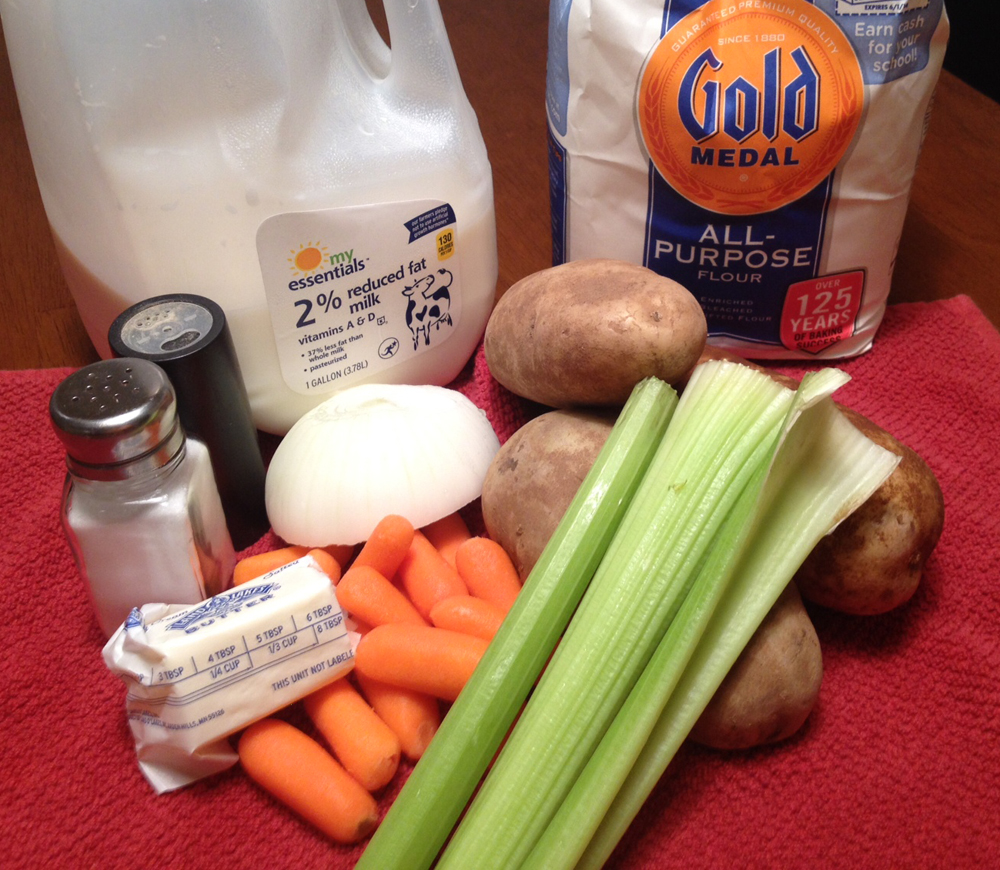 (Remember to wash your produce before you start cutting.) At first, there is a lot of chopping. Peel and chop the potatoes.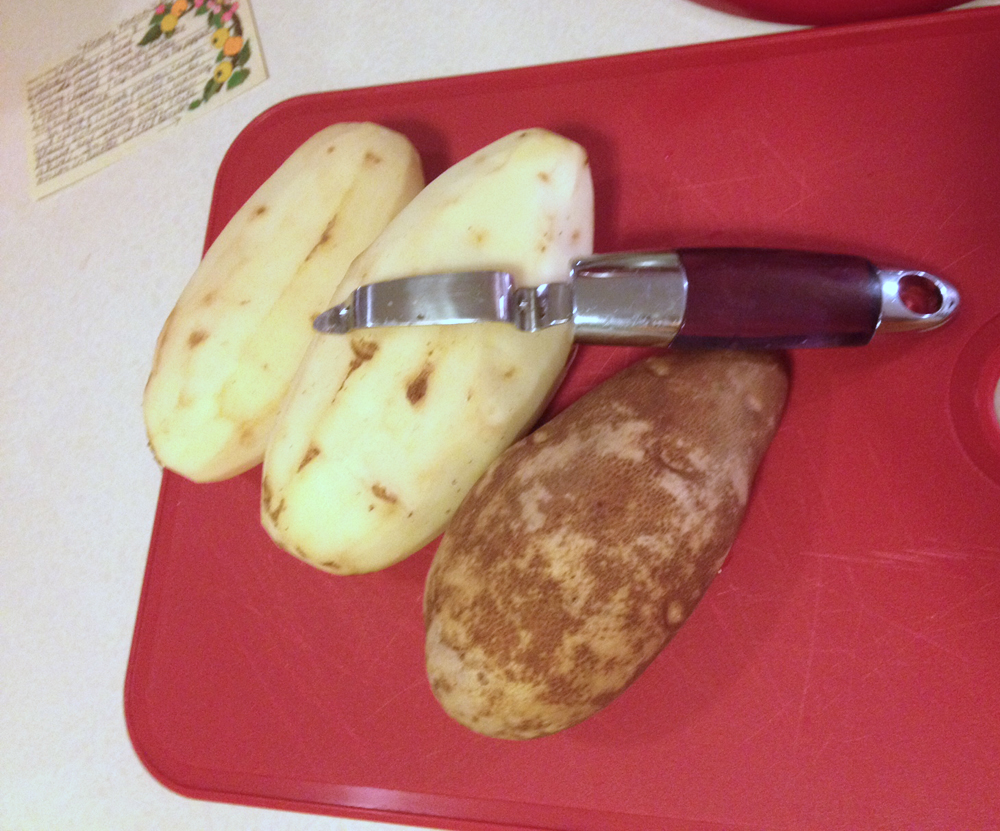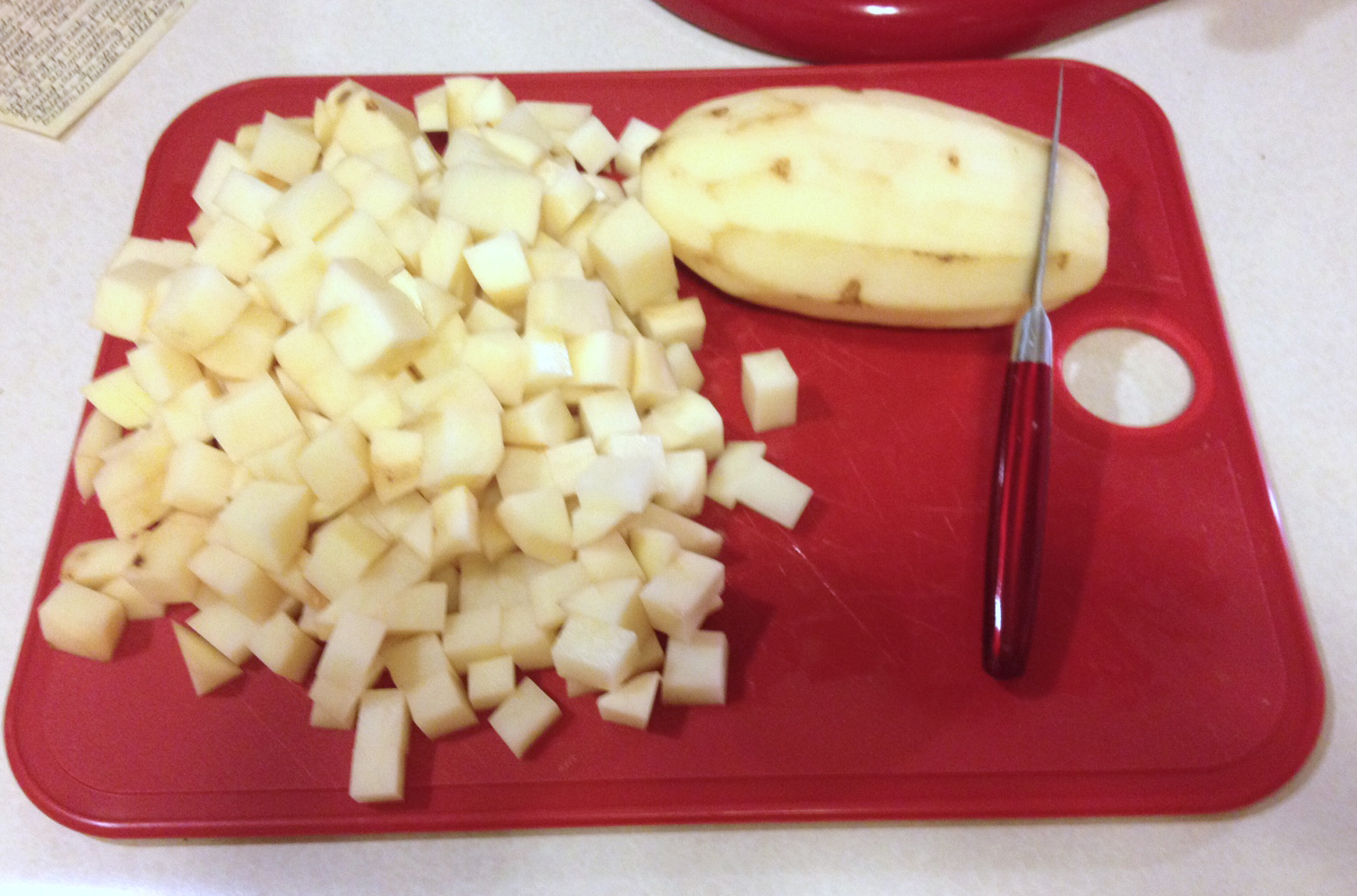 If you are using whole carrots, peel them. I used the ones already cut, so I just chopped them into smaller pieces.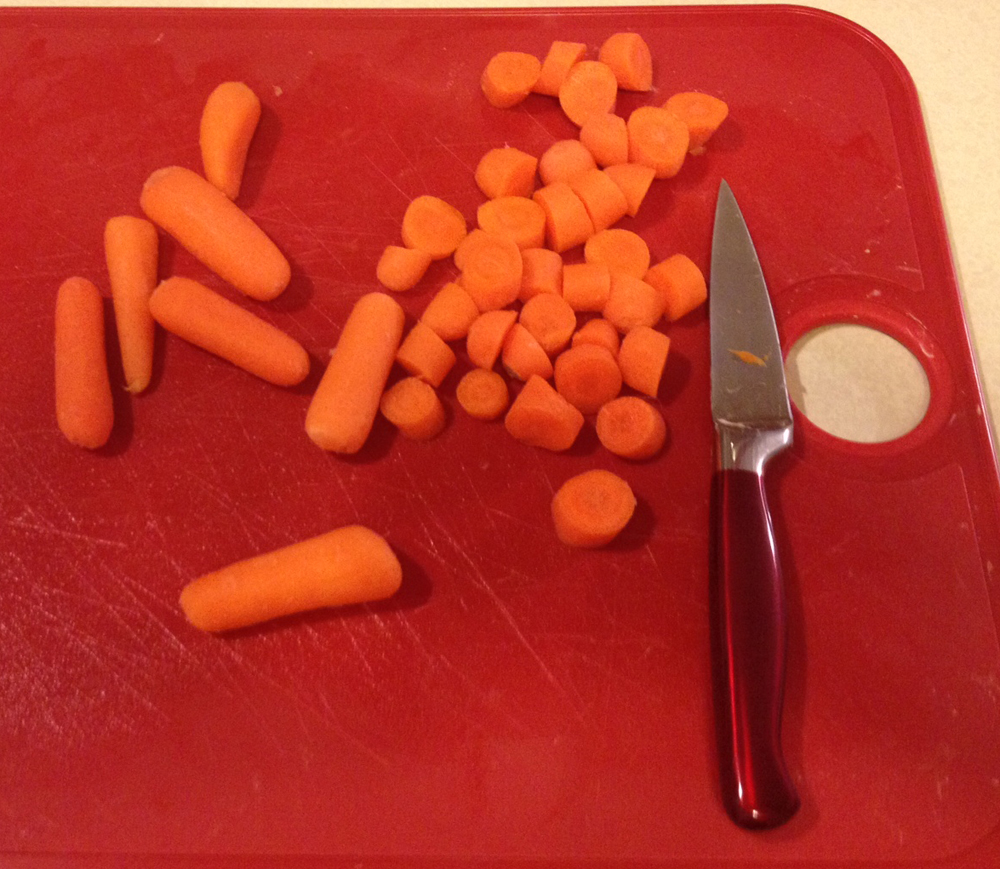 Chop the celery too.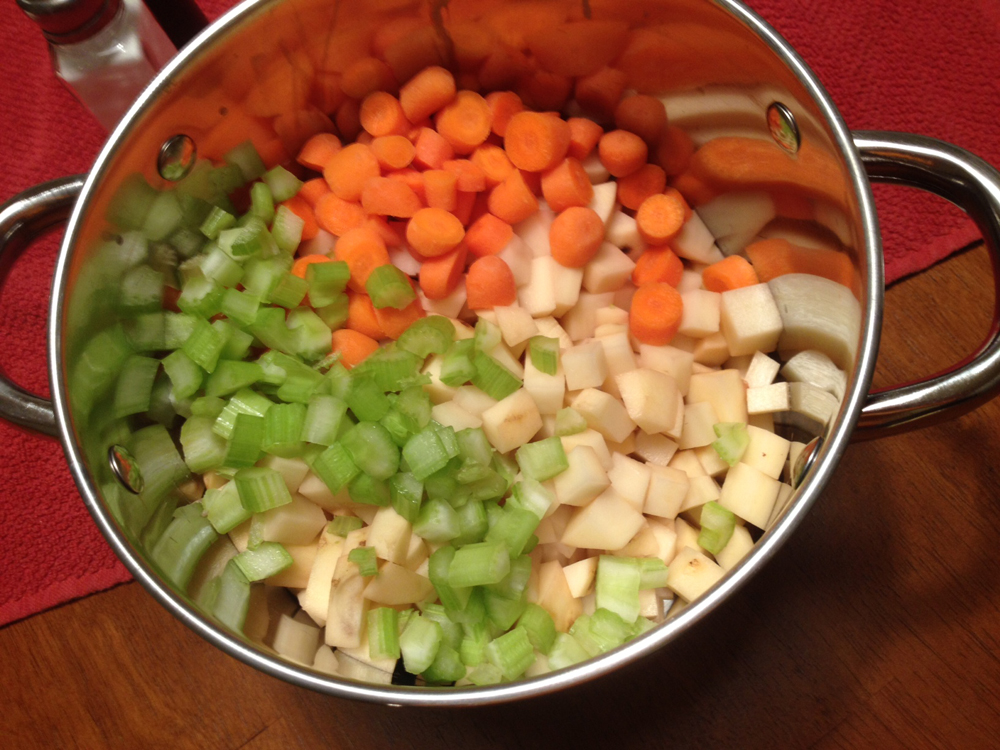 Put the potatoes, carrots and celery into a large pan. Add two cups of water. Bring the veggies to medium-high heat and cook for about 20 minutes. You want your veggies to be tender. I let my husband be the taste tester.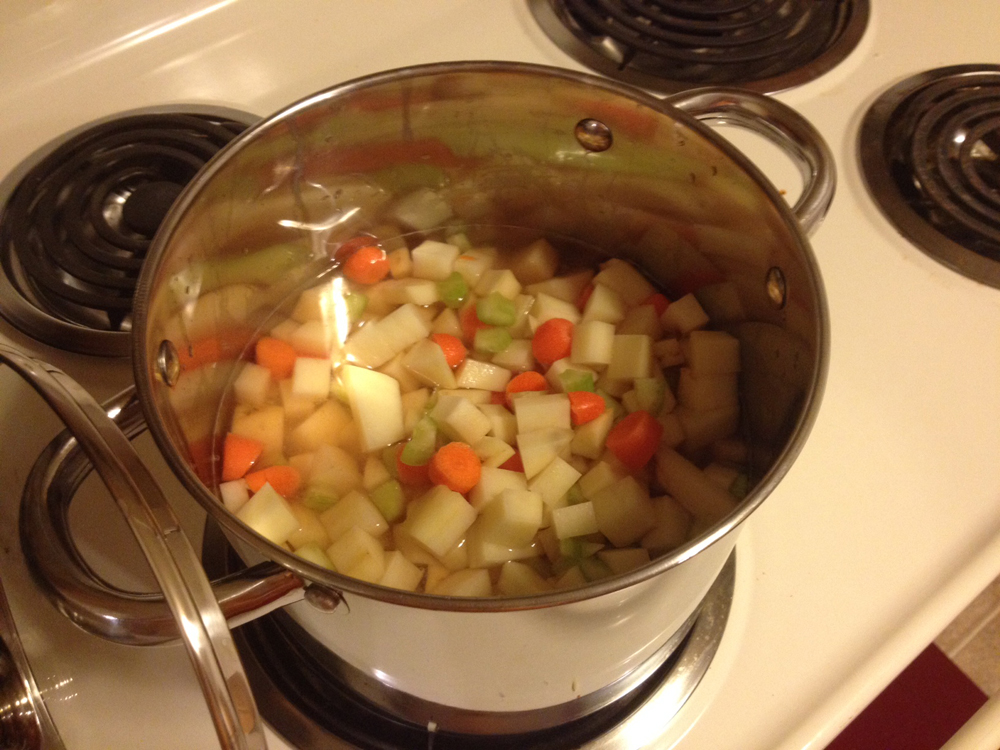 Put a strainer inside a large bowl and pour the veggies and liquid inside. The bowl will catch all the liquid and the strainer will hold all your veggies. Separate them and set aside.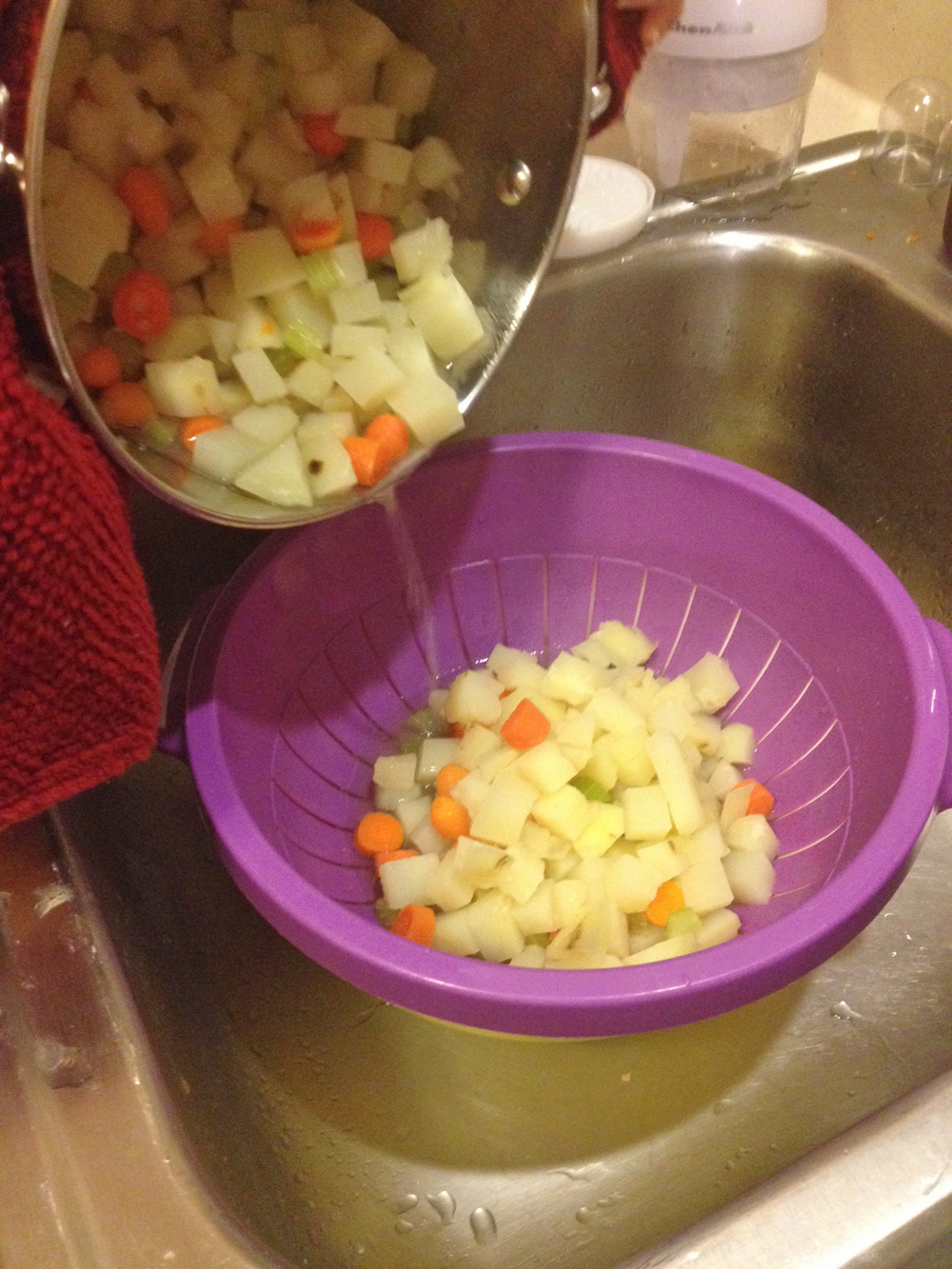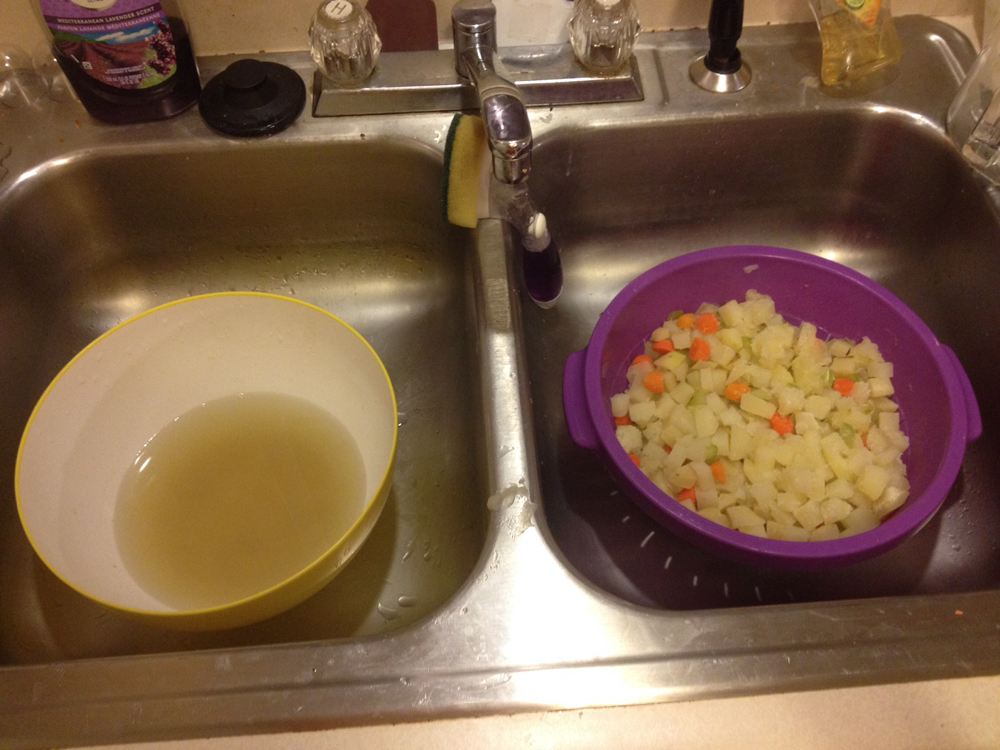 Next, chop the onion. Add your butter and onions to the same pan you were using before. Saute on high heat until the onion is clear and tender.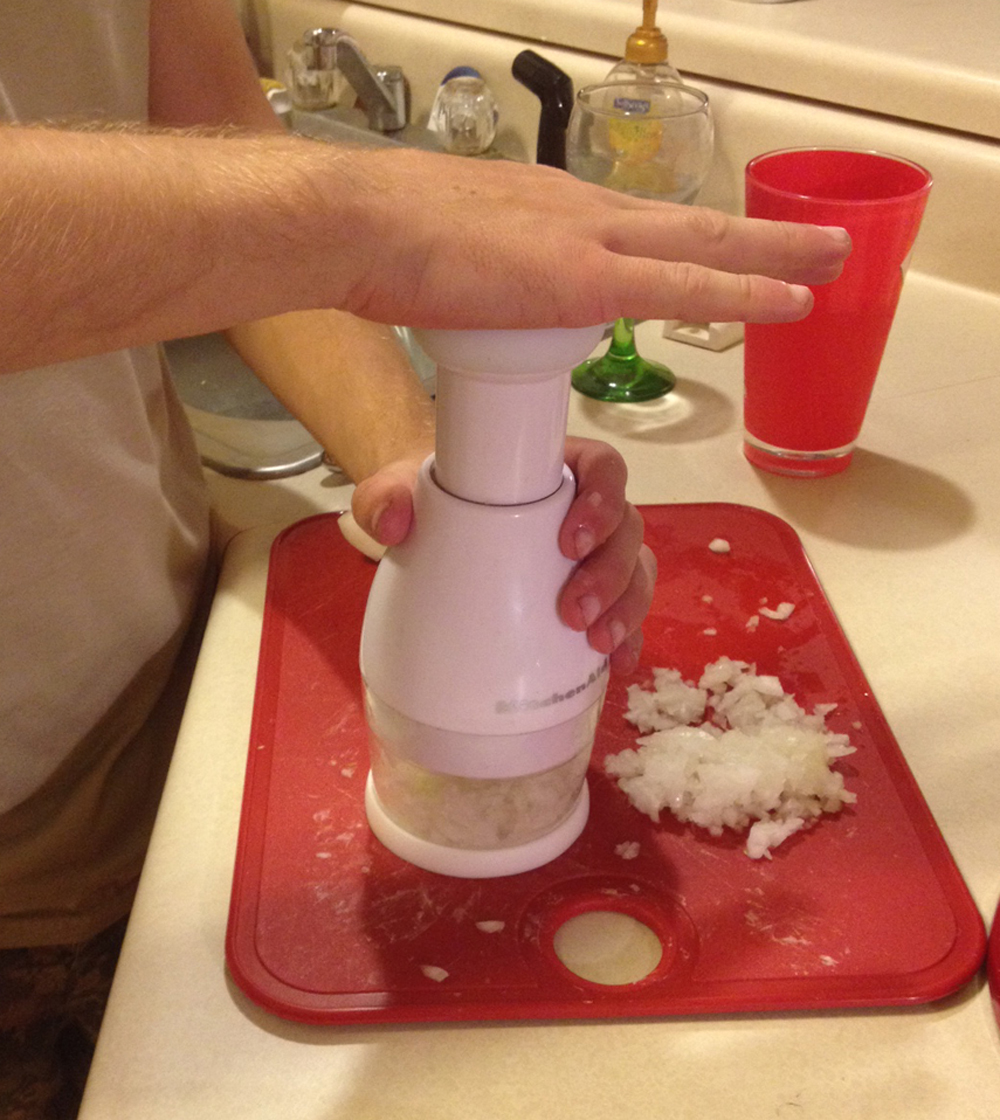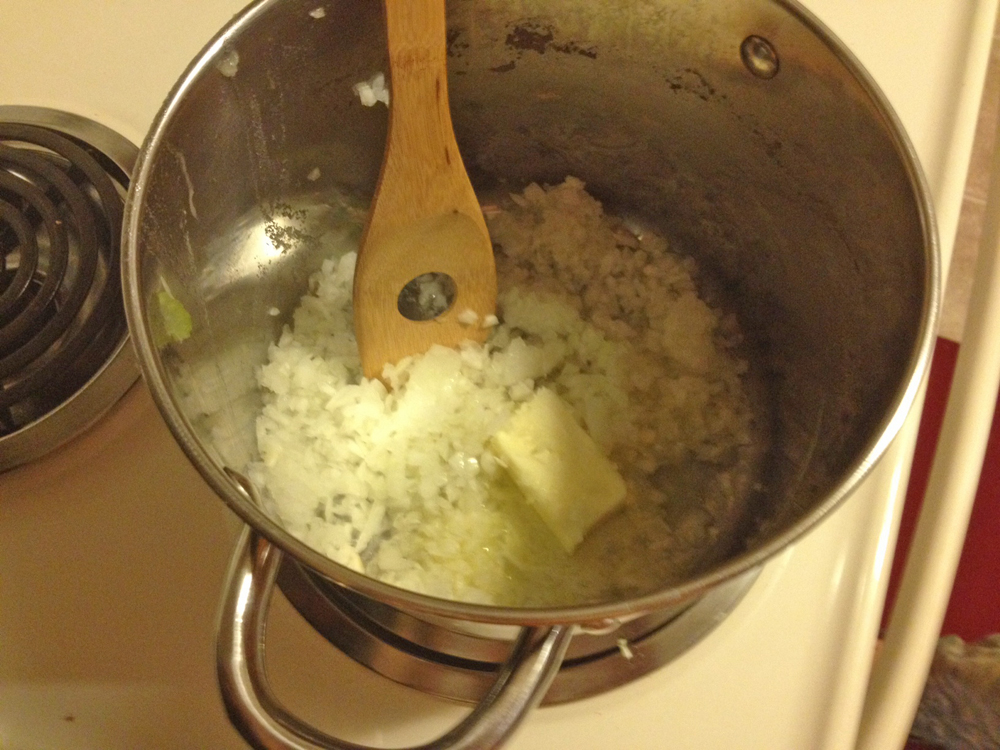 Turn the heat down and add in the flour, salt and pepper. Slowly pour in the milk, stirring until it's a thick consistency. It will look strange, but makes this soup hearty.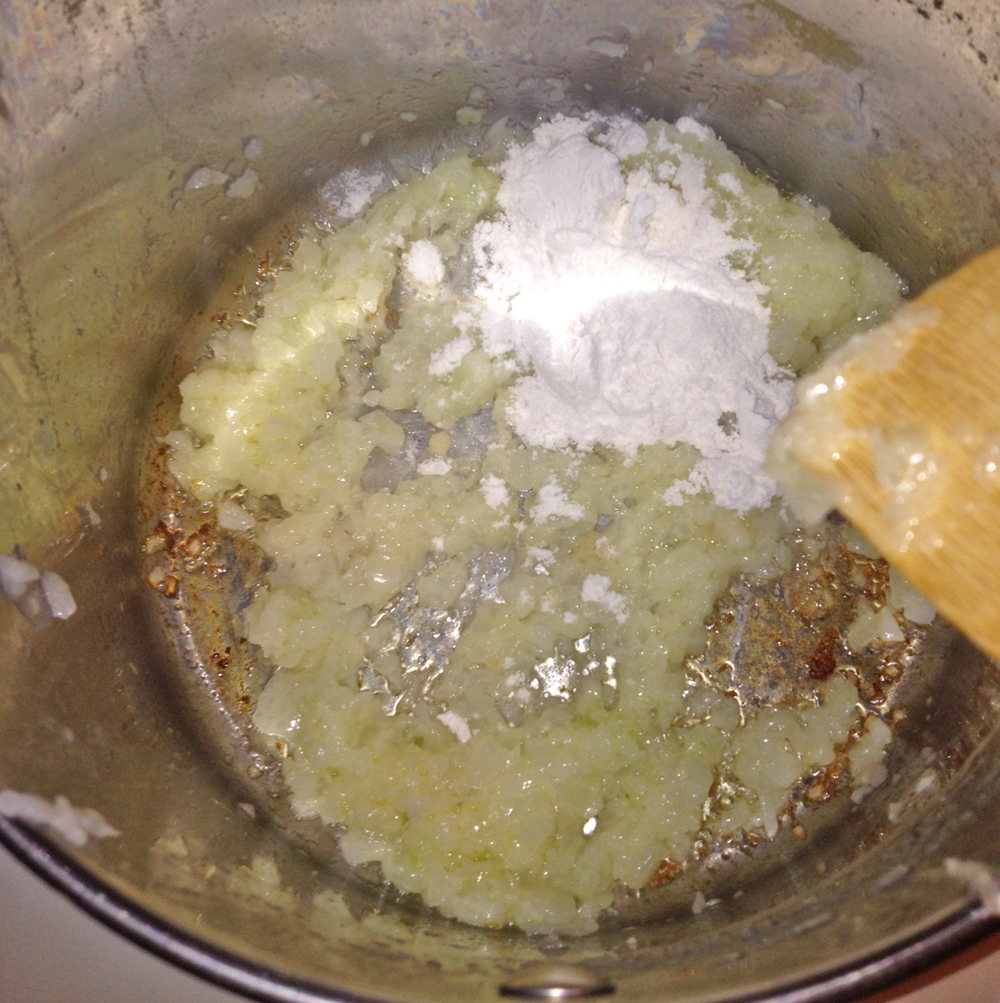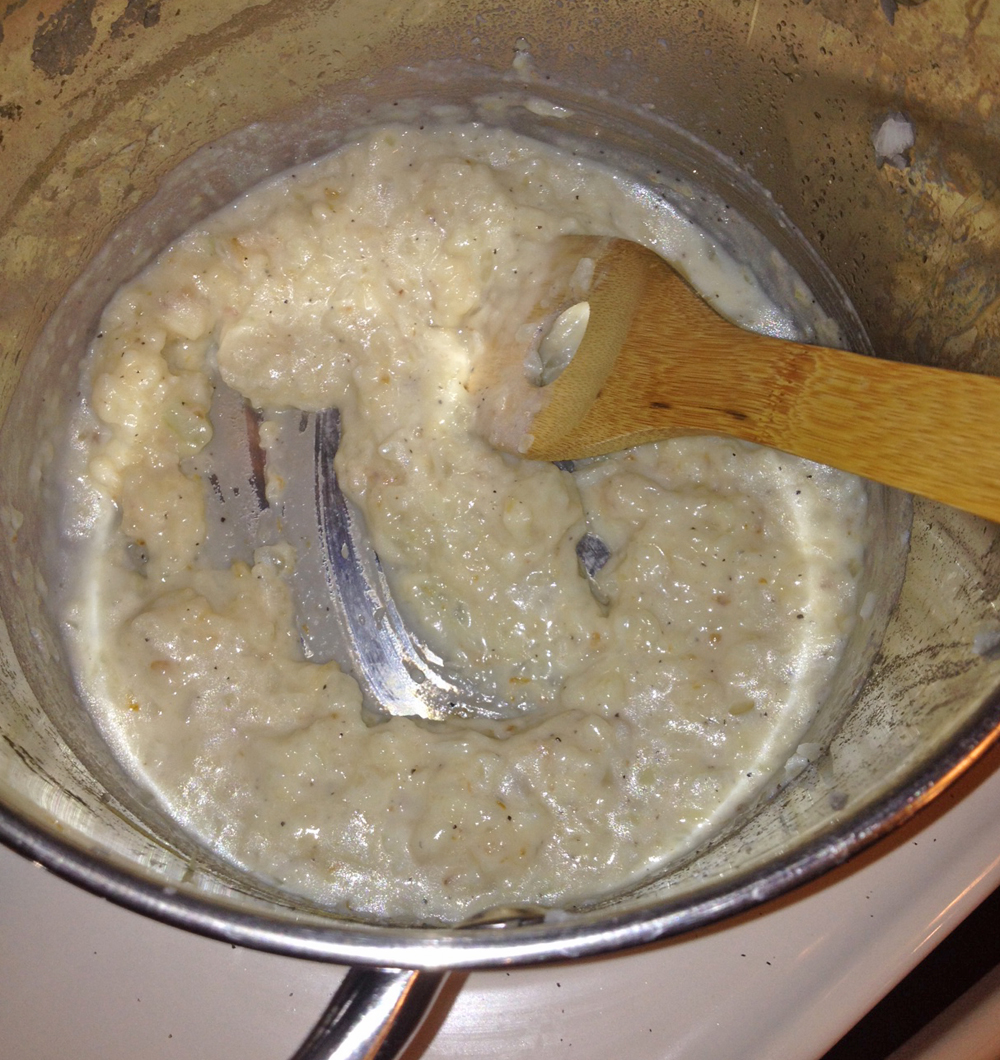 Add the veggies. Then add in the liquid you set aside. You can use however much liquid you want depending on how thick or thin you want your soup. I used about two cups of the liquid.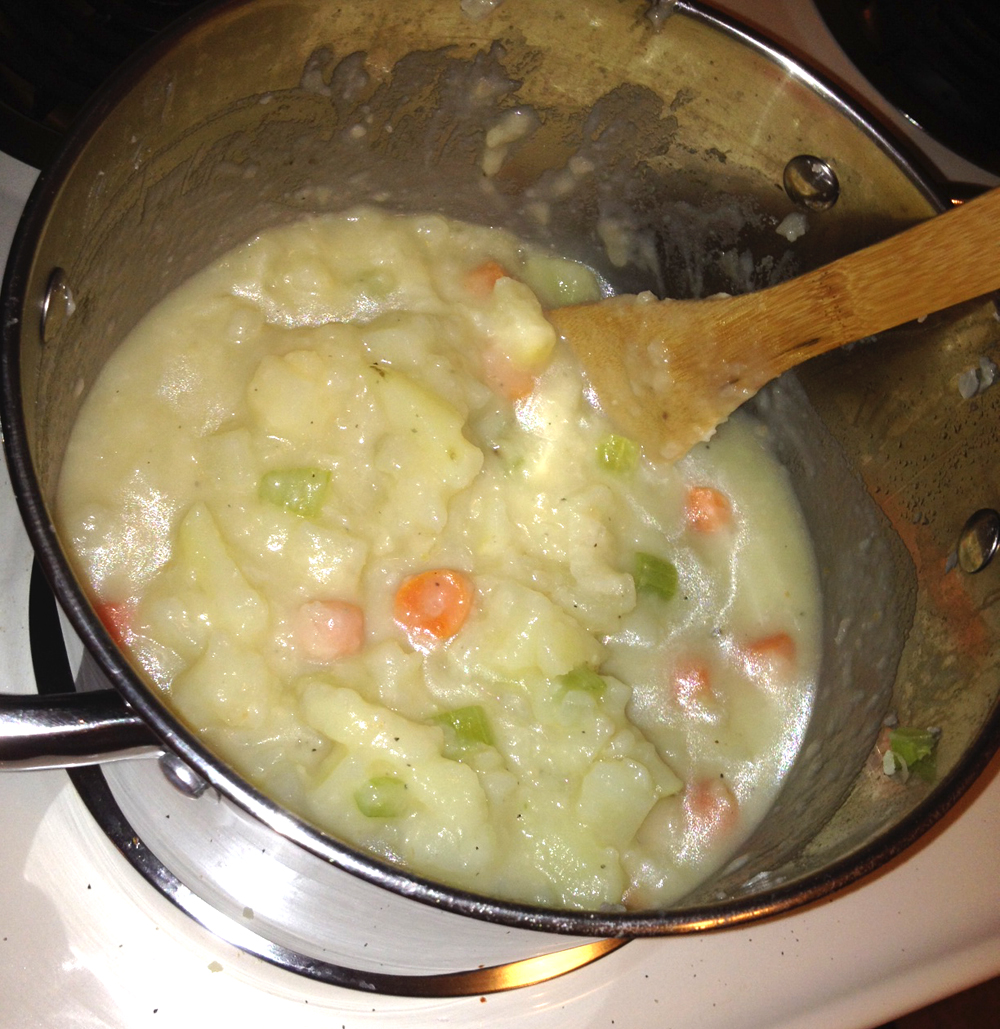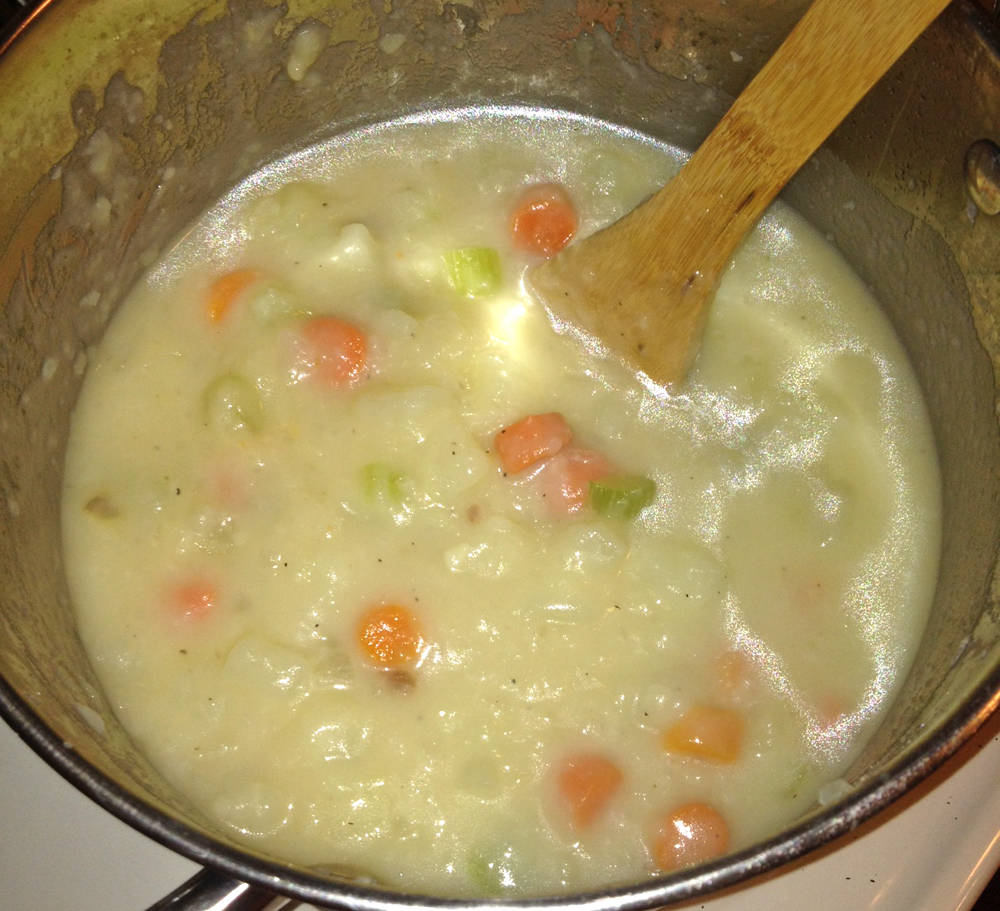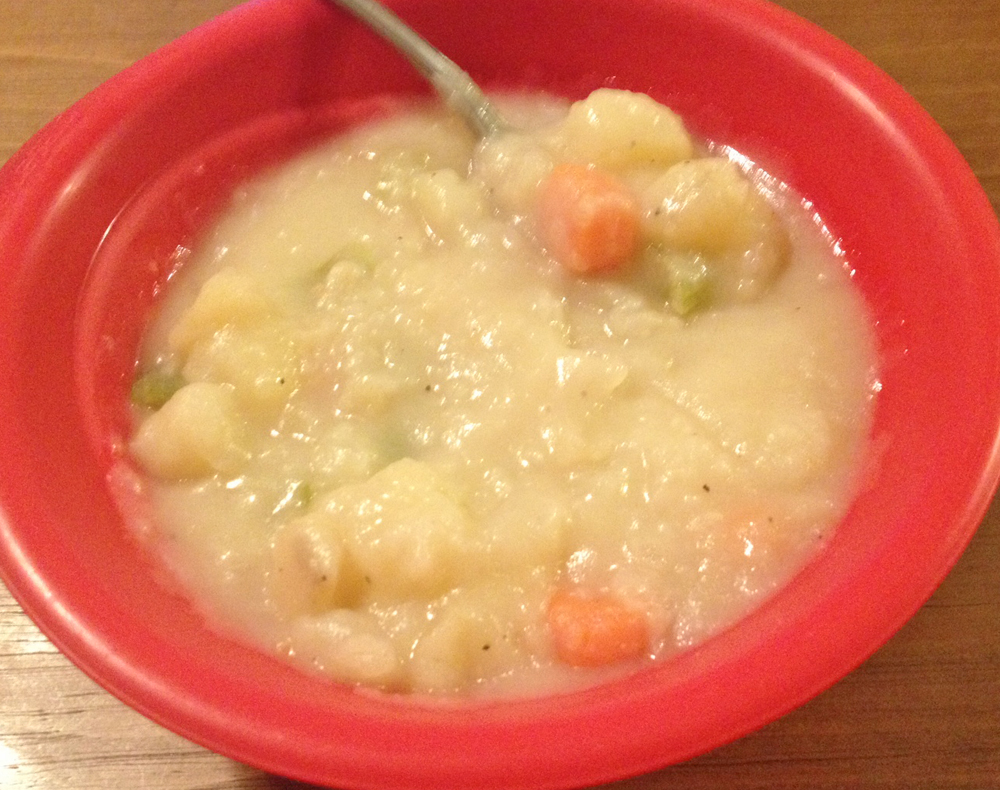 Hearty Potato Soup
Ingredients
3 potatoes, peeled and chopped
10 baby carrots, chopped
3 celery, chopped
4 cups water
½ onion, chopped
3 Tbs butter
3 Tbs flour
½ tsp salt
¼ tsp pepper
¾ cup milk
Instructions
In large pan, cook potatoes, carrots and celery in water until tender (about 20 min)
Drain, reserve liquid, set aside
In same pan, saute onion and butter on high heat until clear and tender
Stir in flour, salt and pepper
Gradually add milk, stirring constantly until thickened
Gently stir in cooked veggies
Add 2 cups of liquid until soup is desired consistency