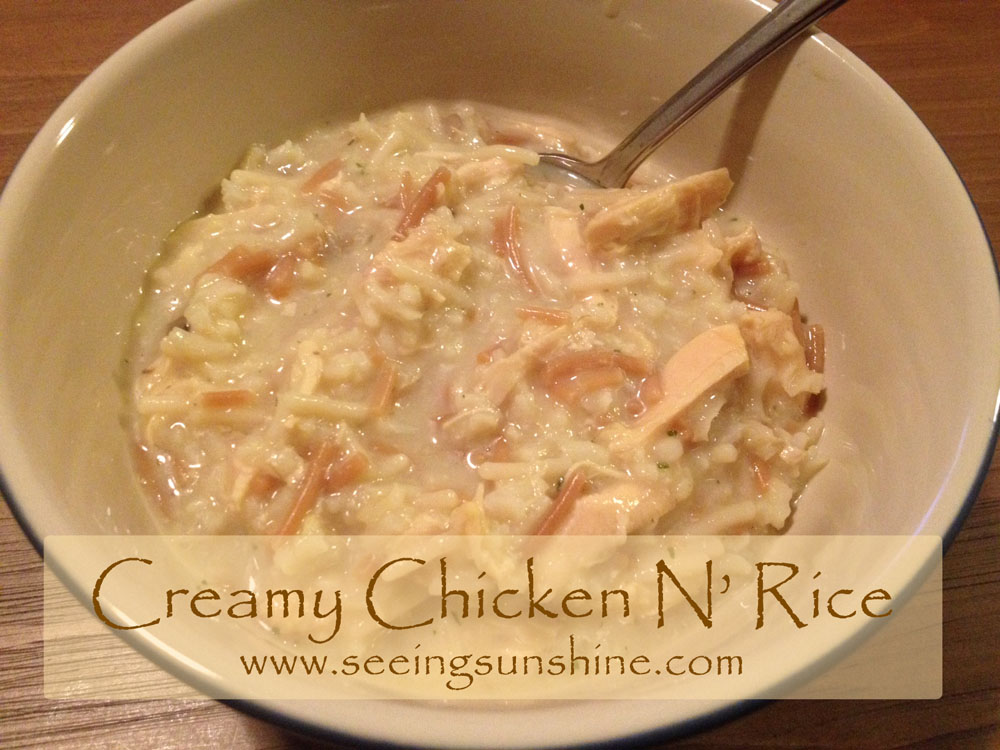 Every time I've made this recipe, my husband goes on and on about how good it is and then says, "Have you made this before?" I've made it at least three times and each time he asks if it's new! 🙂
Here's what you'll need: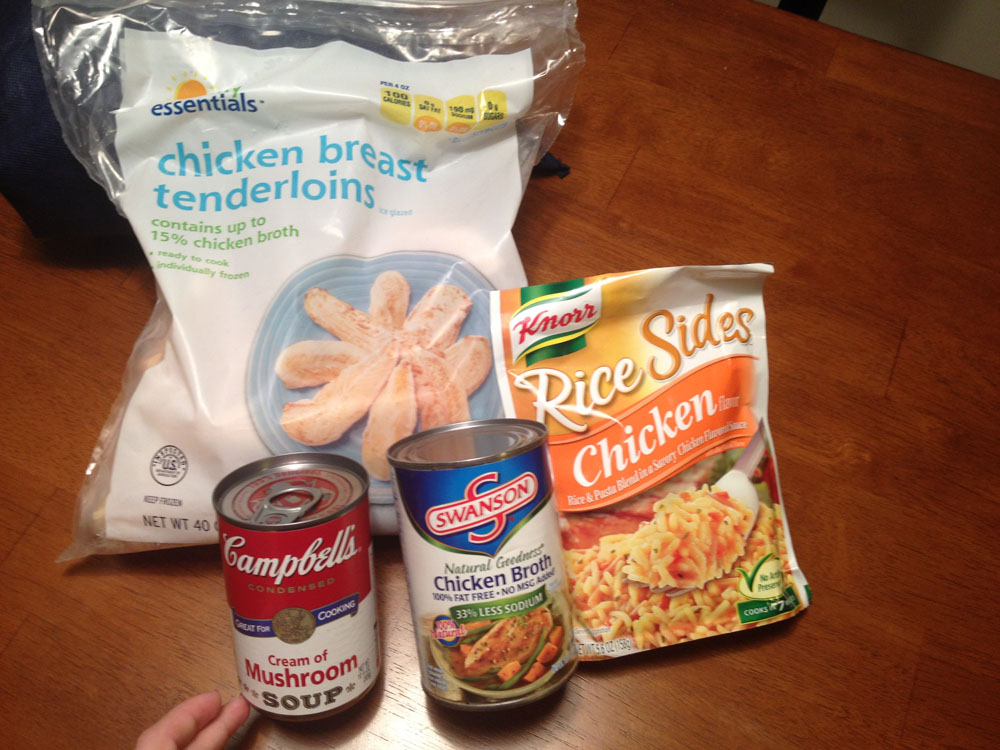 First, defrost your chicken. Since it's just me and my husband, I use four chicken breast tenderloins. Add more if you are serving more people. If you have more than four, you'll probably want to double this recipe.
While my chicken defrosted, I poured the cream of mushroom and chicken broth into my crock pot. But only after I placed a crock pot liner inside!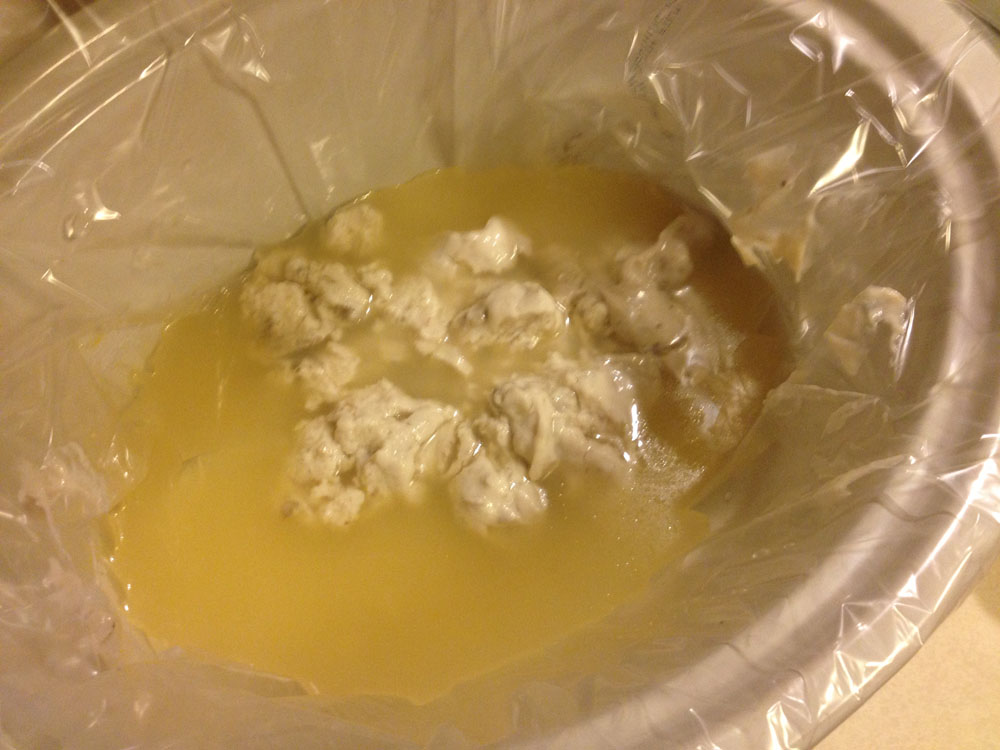 Now, use one of those cans and fill it with water. Pour that water in the crock pot. Do that twice. (Two cans of water)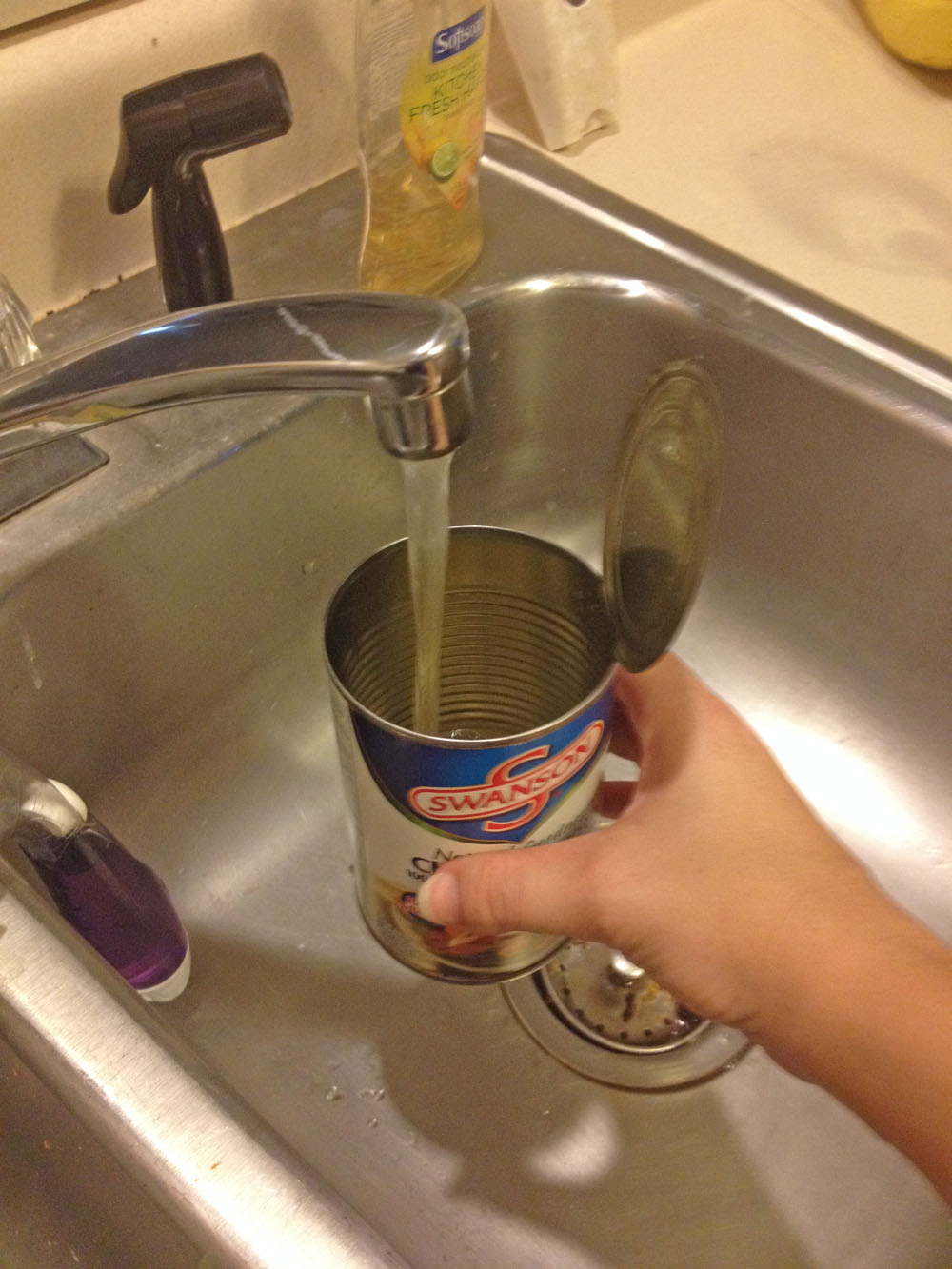 Place the chicken in the crock pot. Cook on low for 6-7 hours.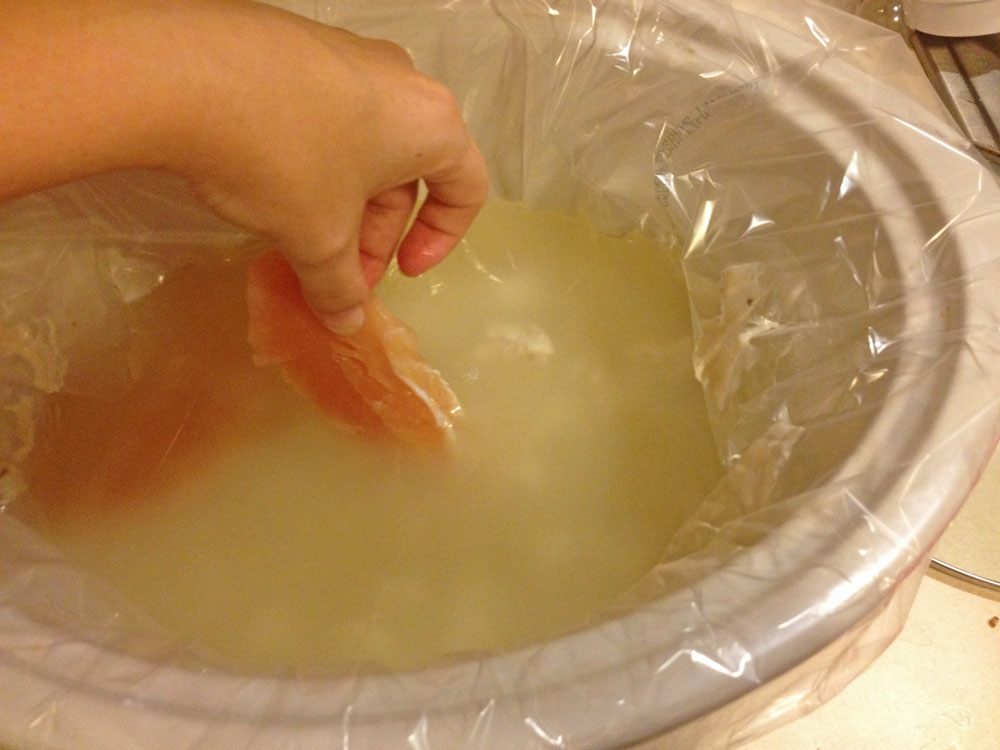 About 30 minutes before you are ready to serve, take the chicken out and shred it. Then put it back in.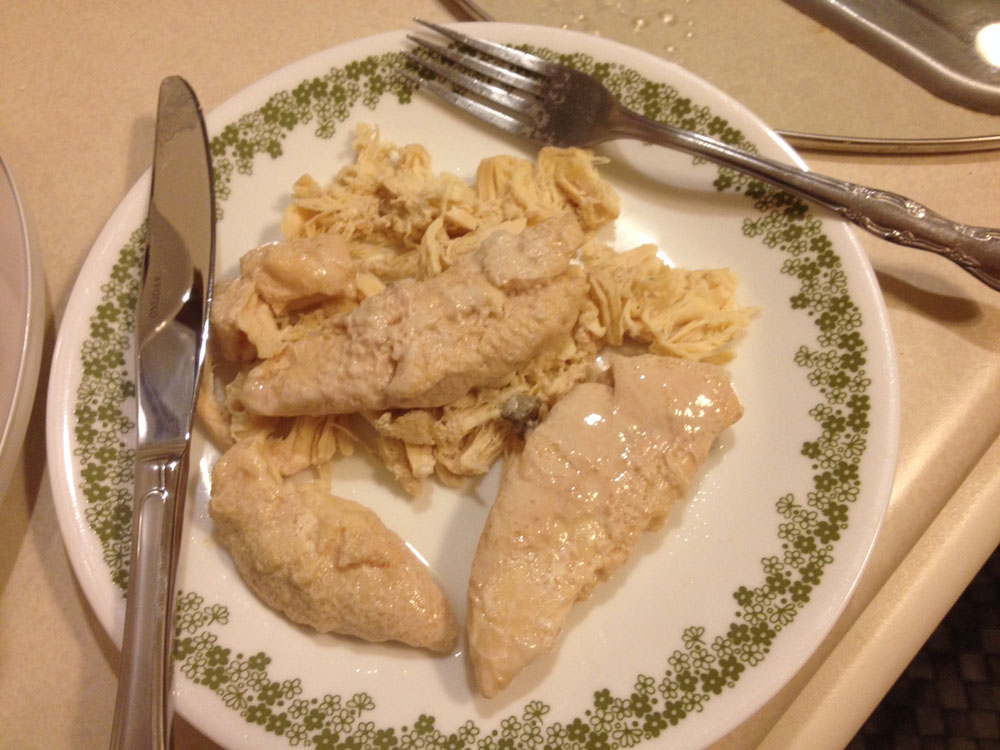 Pour the rice mix into the crock pot. Stir it in and let it cook for 20 minutes.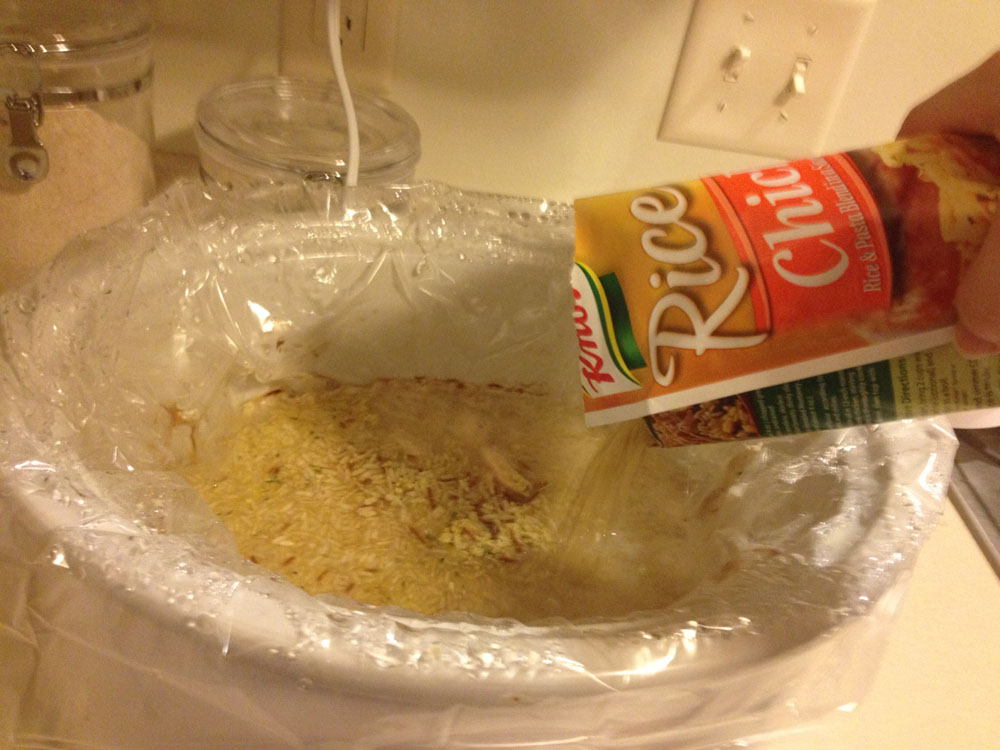 It will look pretty soupy at first. After the 20 minutes, take off the lid and let it sit on warm for about 10 minutes. That will help it setup and get the right consistency — creamy!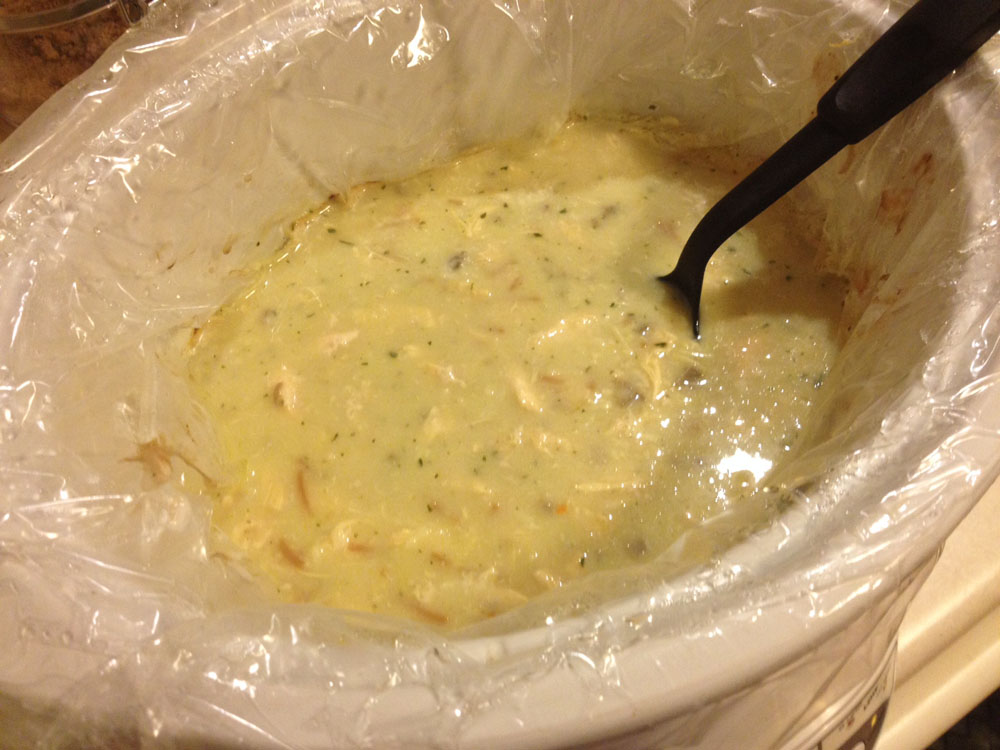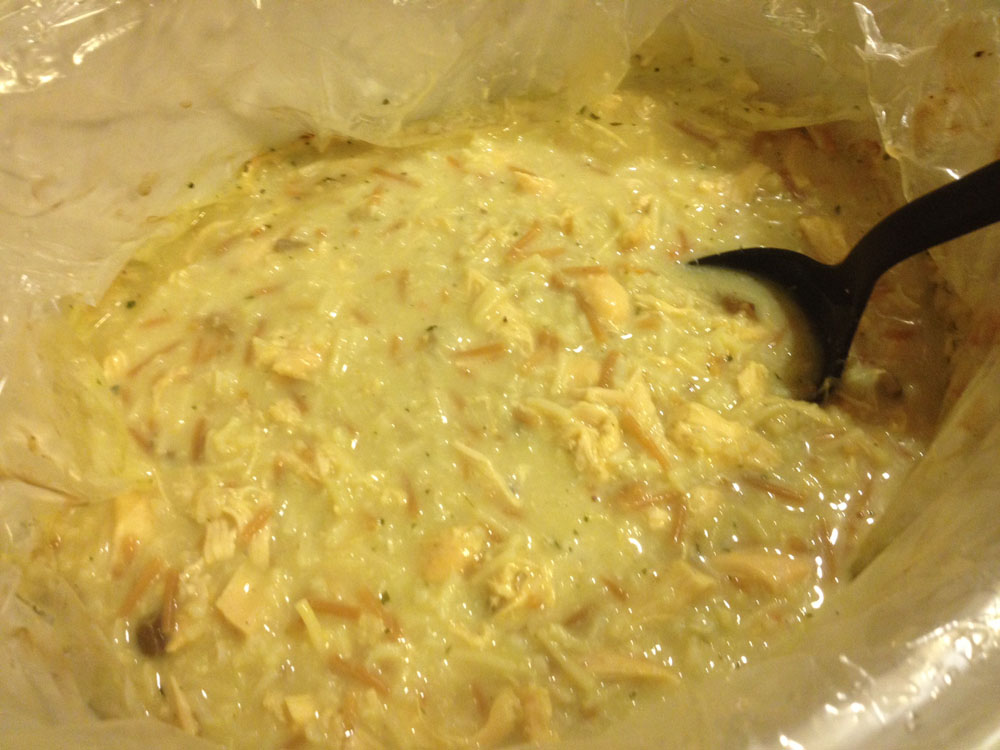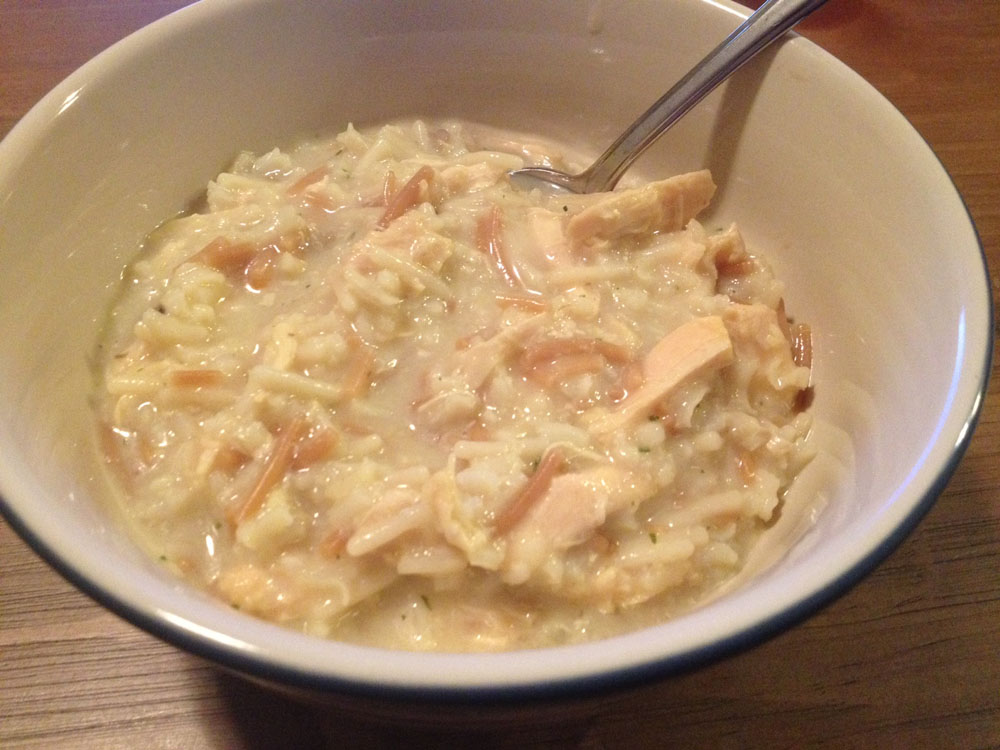 Creamy Chicken N' Rice
Prep time:
Cook time:
Total time:
Ingredients
4 chicken breast tenderloins, defrosted
1 can cream of mushroom soup
1 can chicken broth
2 cans water
Knorr chicken rice mix
Instructions
Defrost the chicken
Pour soup, broth and water into the crock pot
Place chicken in crock pot
Cook on low for 6-7 hours
Take chicken out and shred
Place shredded chicken back in crock pot
Pour rice mix in crock pot
Cook for 20 minutes
Let sit on warm, uncovered, for about 10 minutes
Linked to:
House to Home
, Good Tastes Tuesday.