One of my favorite meals that my mom would make when I lived at home was roast beef, mashed potatoes and gravy. Whenever she made that meal you knew two things: we would all sit at the table as a family and we would probably have vegetable soup for supper the next day.
Yes, my mama put roast beef in her veggie soup and I am so happy she did. I wasn't much of a meat-eater when I was younger, especially red meats. But roast beef was always a favorite and putting it into vegetable soup was a great way to give me some iron without me noticing!
For my first week of my soup series, I shared with you a recipe for potato soup. This week, I'll be sharing another of my favorites: vegetable soup (with roast beef).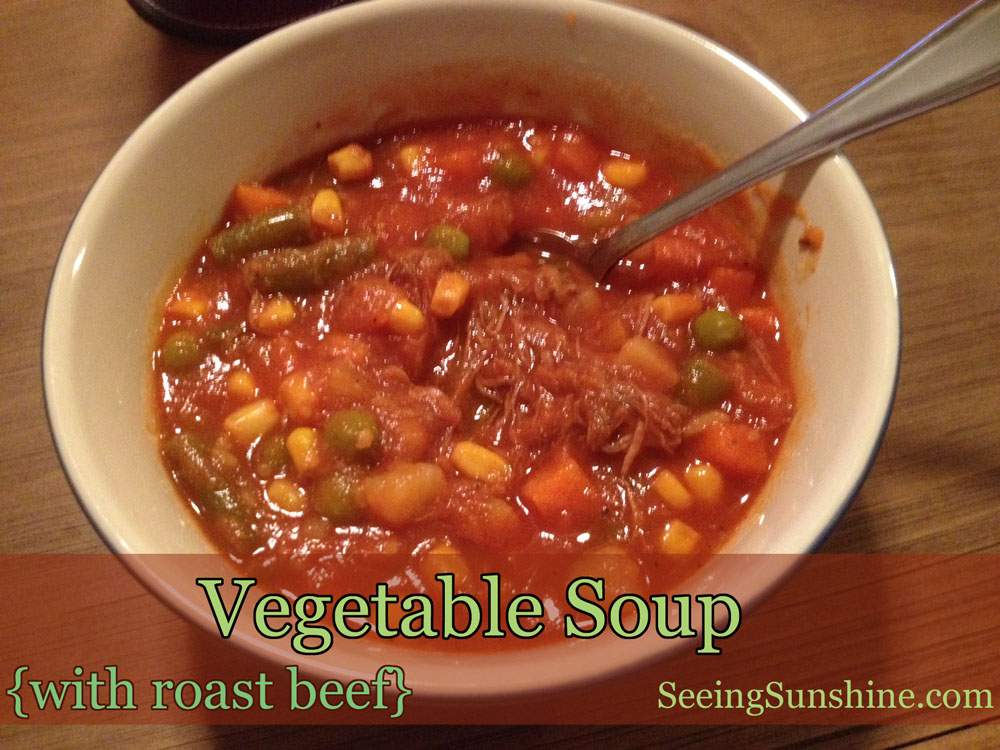 Here's what you'll need:
Tomato juice
Potatoes
Salt
Pepper
Oregano
Garlic salt
Mixed vegetables (carrots, corn, green beans, peas)
Roast beef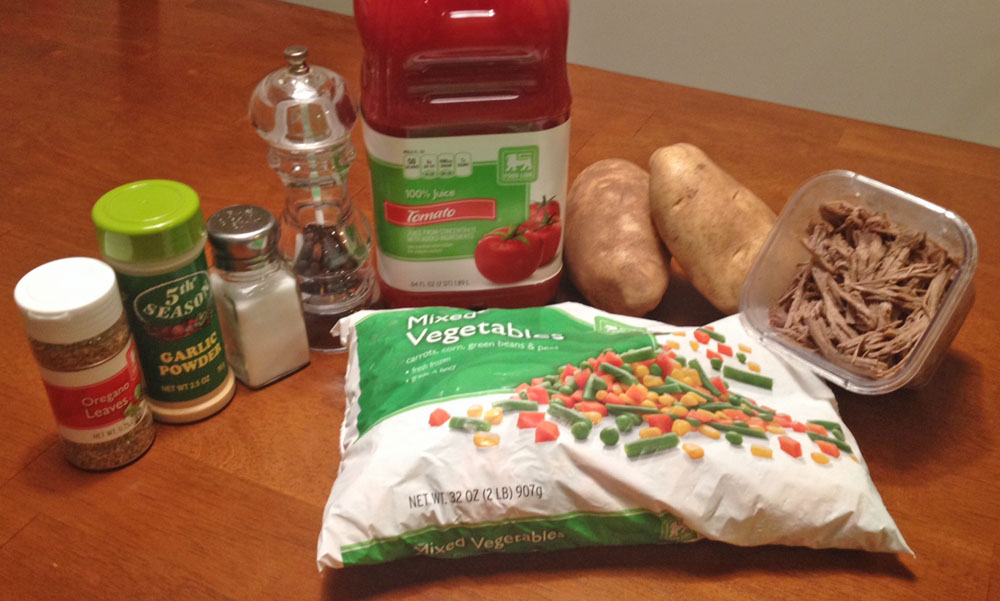 My mom always made roast beef the night before for supper and then used leftover roast for the soup. That's what I did too. I cooked the roast in my crock pot with water for about 7 hours. I used the meat drippings to make gravy for the meal. I shredded the meat and set aside about two cups for my vegetable soup. I just put it in Tupperware and kept it in the fridge. You don't have to add any meat to this soup if you don't like.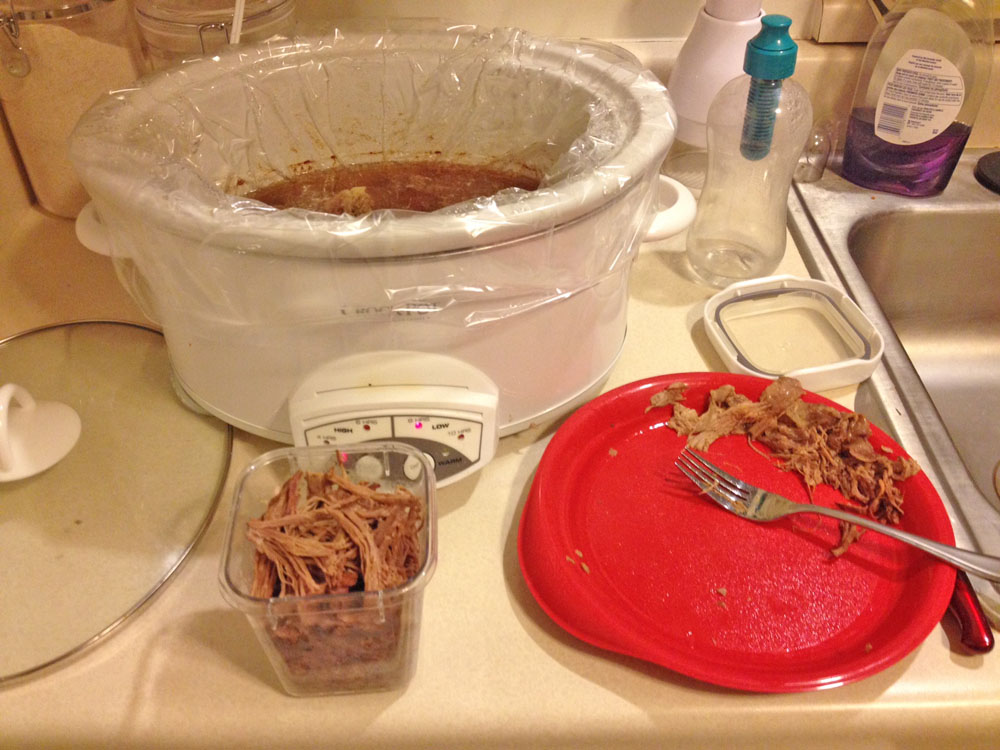 First, pour the tomato juice into a large saucepan. Add in the seasonings and bring it to a rolling boil.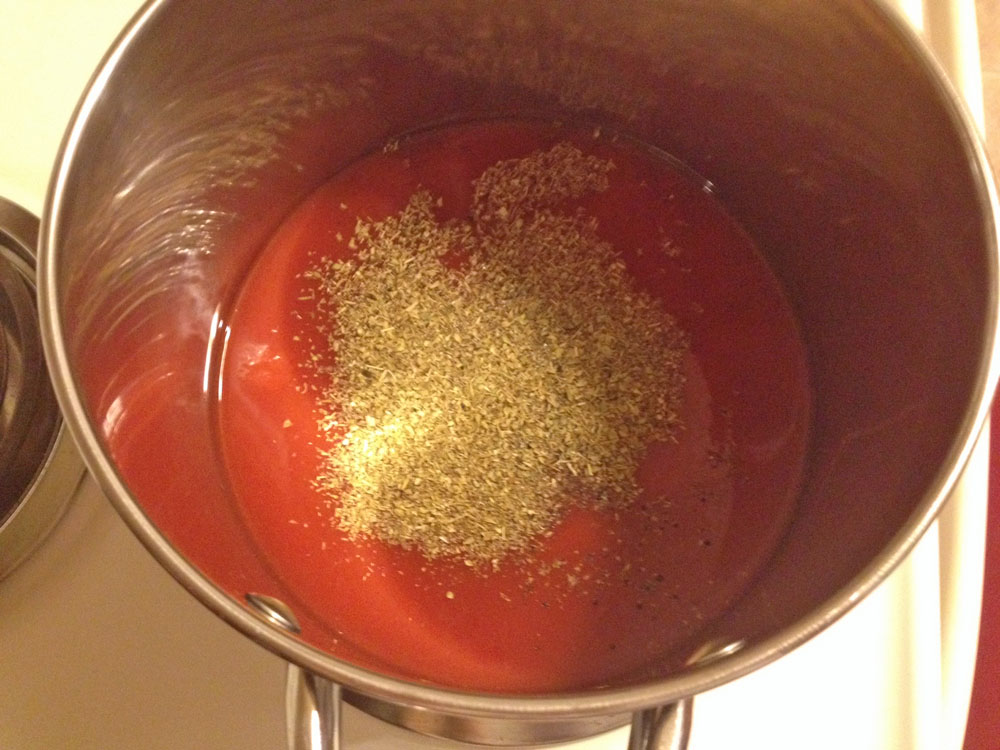 Peel and chop the potatoes. You want pretty small pieces of potato. Add the potatoes to the tomato juice. Be sure to bring down the temperature before putting the potatoes in or the juice could spill on you and burn you.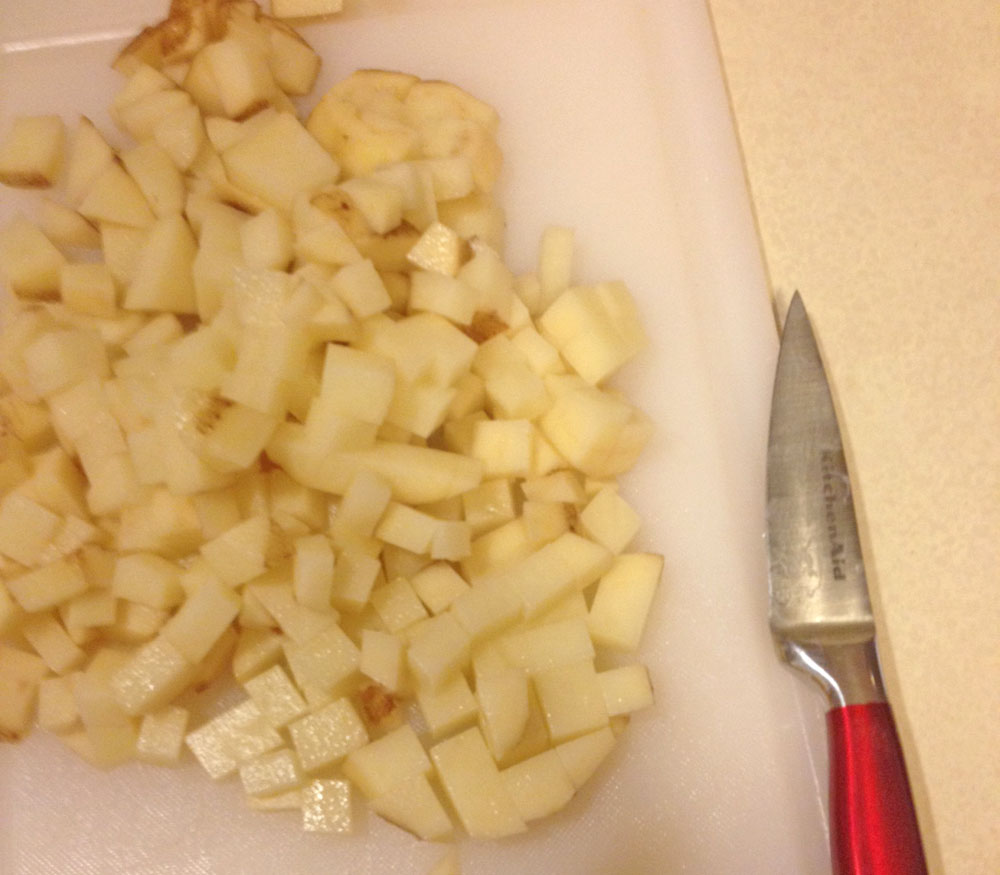 Next, steam your vegetables. You can definitely use fresh veggies here, but I like to go the easy route and buy a big bag of frozen mixed veggies. I steamed them in our steamer for about 15 minutes and then added them to the soup. All this time, the soup has been on low-medium, and I keep it that way.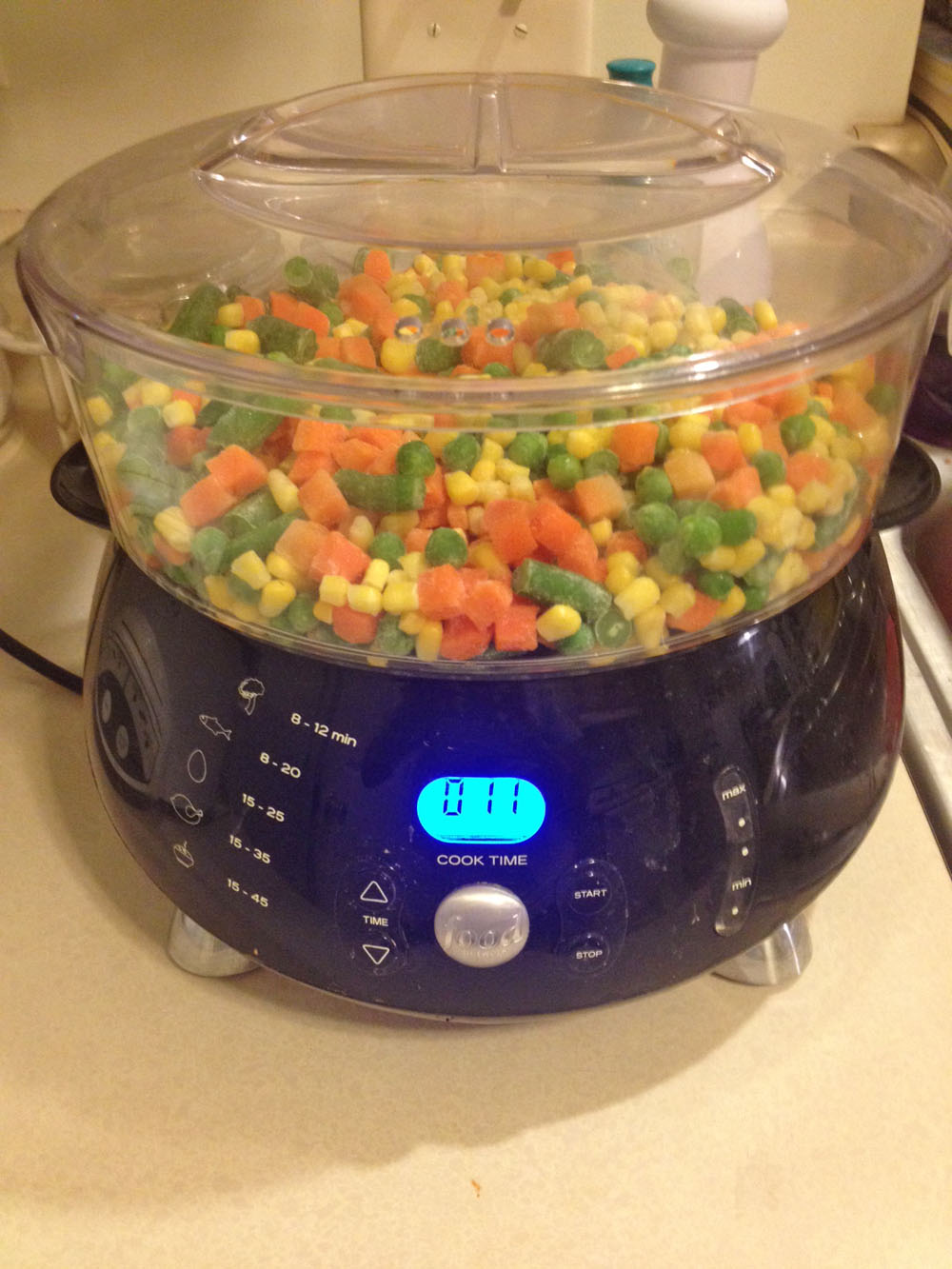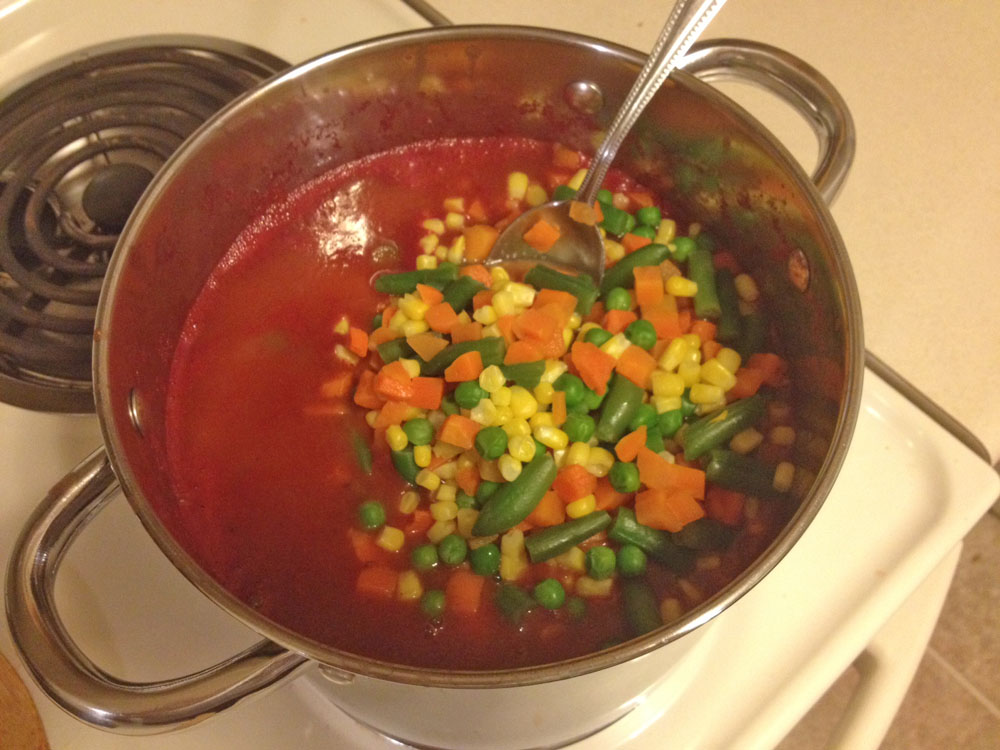 Add in the leftover meat. Stir real good and let it sit and cook for a couple hours or even all day. I let mine cook for about 6-7 hours, stirring every hour or so to keep it from sticking to the bottom.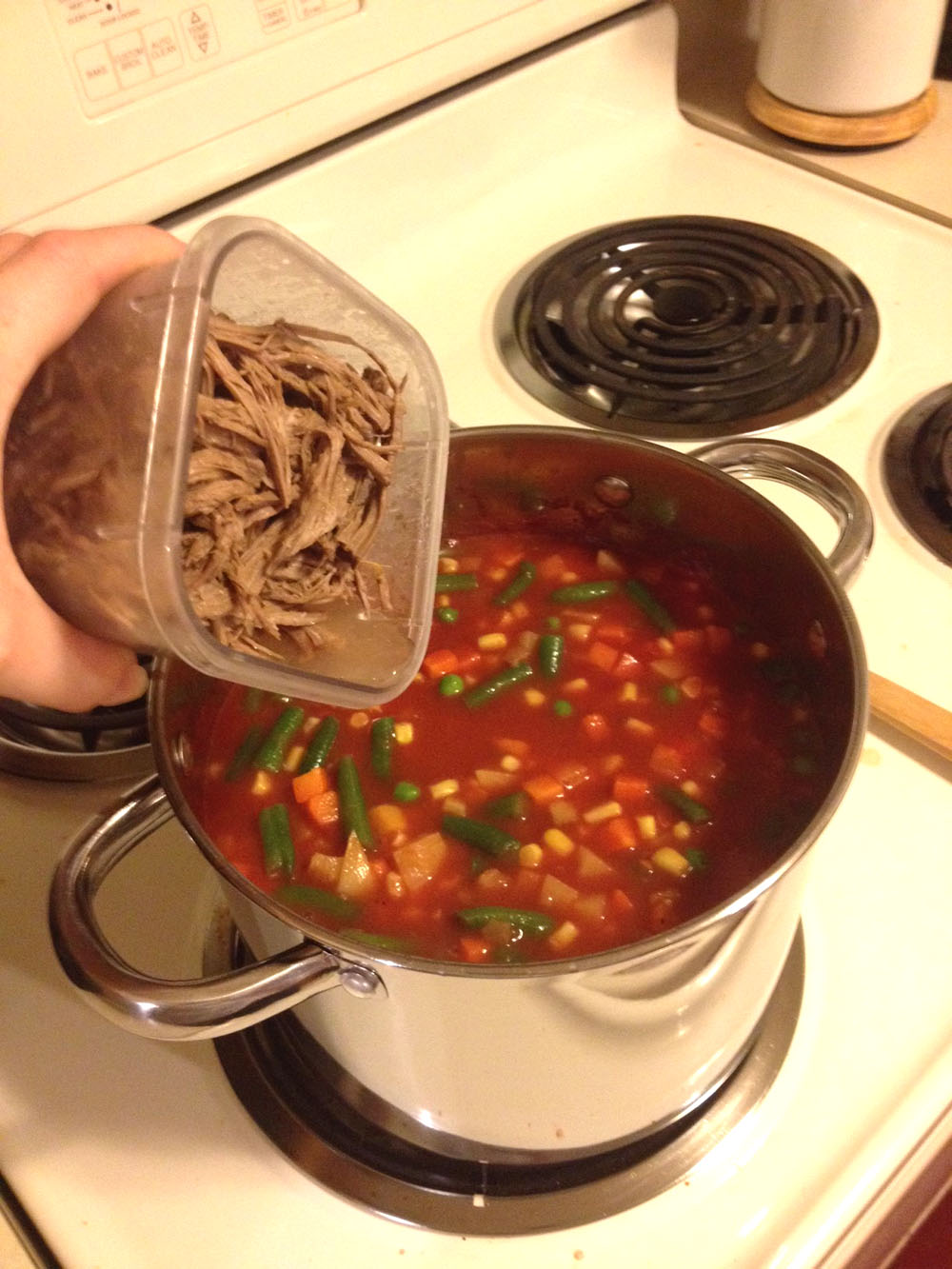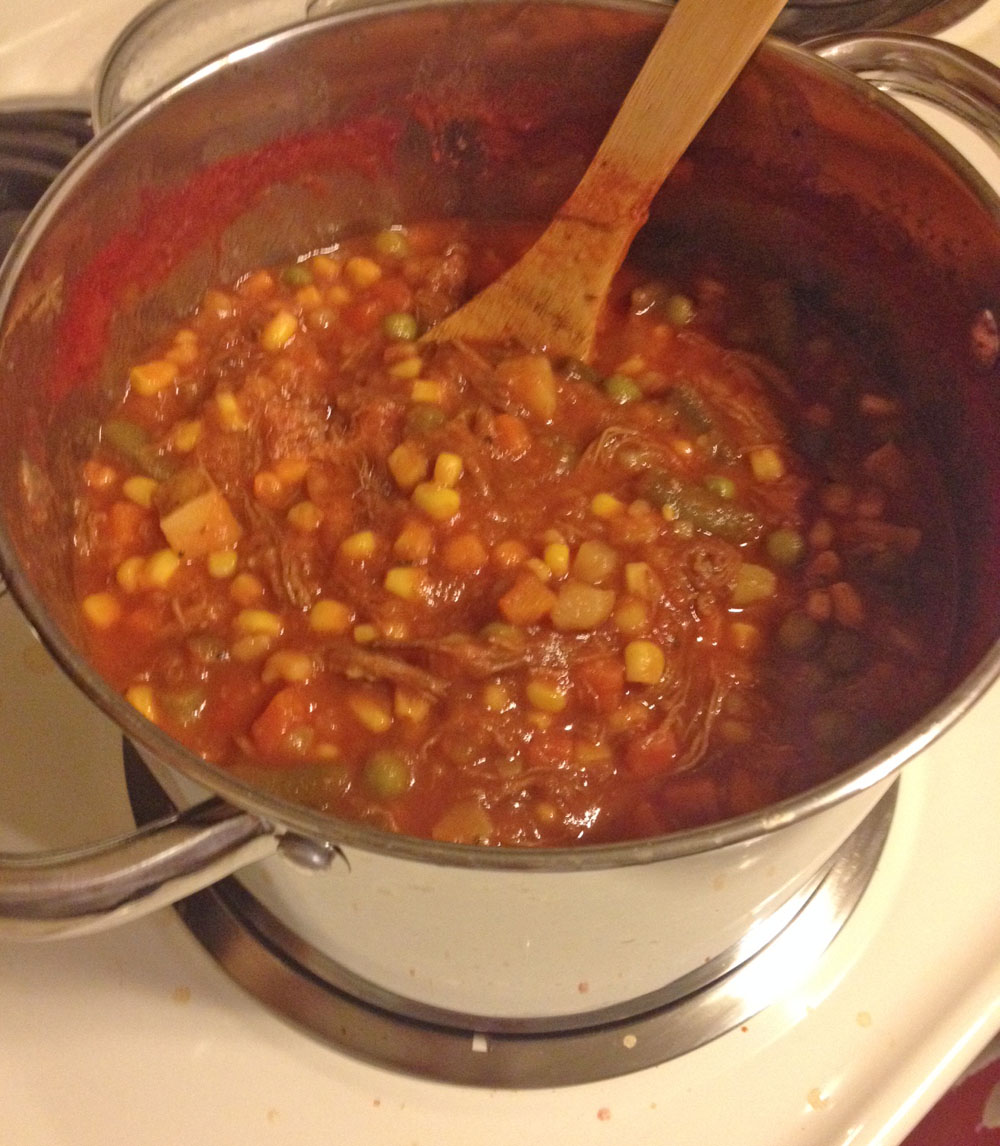 Vegetable Soup
Prep time:
Cook time:
Total time:
Ingredients
2 quarts tomato juice
2 tsp oregano
2 tsp garlic salt
2 tsp pepper
2 tsp salt
2 potatoes, peeled and chopped
32 oz bag frozen mixed vegetables
2 cups precooked roast beef
Instructions
Add tomato juice and seasonings to large saucepan
Bring to a rolling boil
Turn heat down to medium
Peel and chop potatoes, add to soup
Steam vegetables for 15 min, add to soup
Turn heat to low
Add roast beef
Heat on low for 3-5 hours, stirring occasionally
 Linked to: Good Tastes Tuesday.