It's the holiday season! I love me some Thanksgiving and Christmas — decorating, baking, the music, the festivities, seeing family — it's the best time of the year! For this holiday season, I'm doing a series on holiday cookies. Because not only do I love the holidays, but I love cookies! I want to share with you a few holiday cookie recipes for you to bake for your own family, get-togethers with friends or family and/or special events like Christmas parties! I'll be sharing a holiday cookie recipe every Monday for five weeks.
Let's get this holiday cookie party started, shall we? Today, I'll be sharing a recipe for Grasshoppers. This is a chocolate cookie with mint frosting and a dark chocolate ganache topping. Doesn't that sound decadent? It's very rich, but very delicious. I made my mint frosting green (so people know it's mint), but after I finished the cookies I realized how cute it would be to make the frosting red (for Christmas!). I recommend doing that if you can get the frosting to look red and not pink (red food coloring is difficult sometimes). Otherwise, just stick to green because that's a Christmas color too!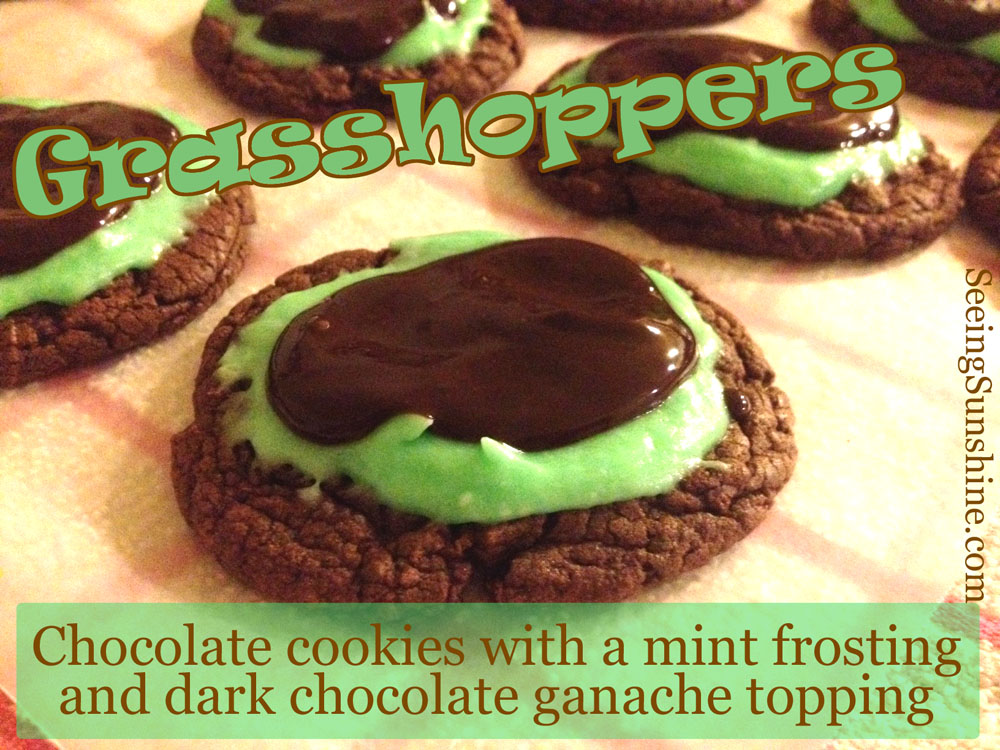 These cookies would seem complicated if I threw it all at you at once. But, if you break up into three parts: cookie, frosting, topping — it's actually very simple.
Here's what you'll need for the cookie:
Devil's Food Cake Mix (Pillsbury is best because it has pudding in it, but my store didn't have it)
Eggs
Oil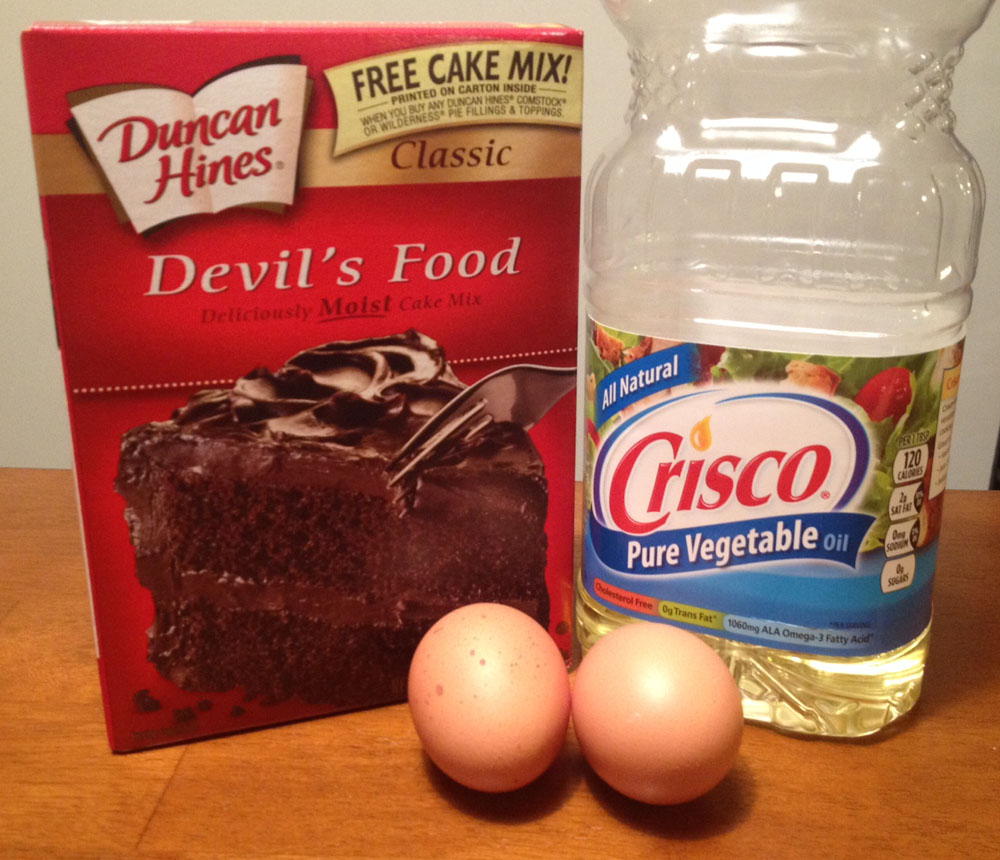 Here's what you'll need for the frosting:
Butter
Powdered sugar
Milk
Mint extract
Food coloring (green or red)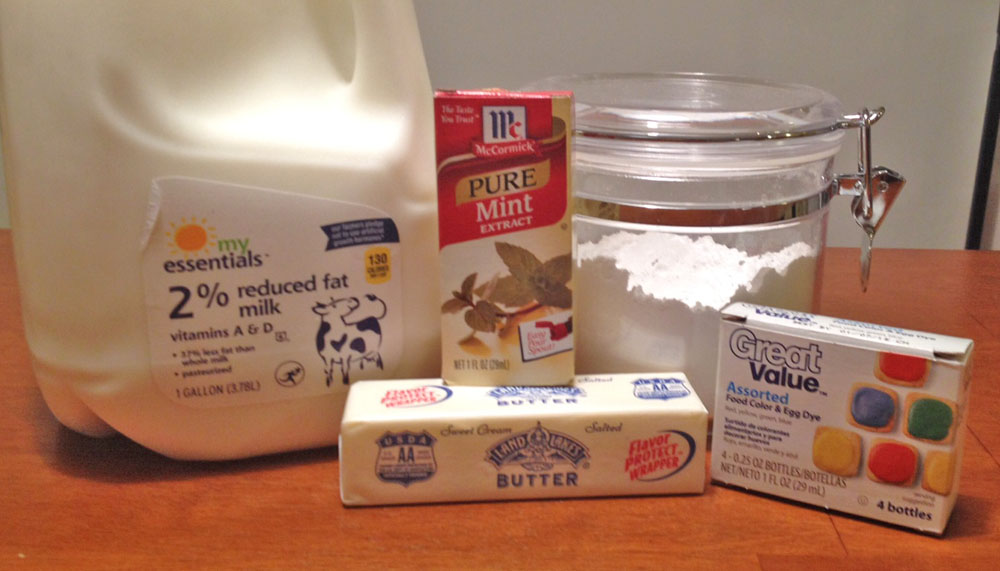 Here's what you'll need for the ganache topping:
Butter (you will not need as much as I have in this picture. I have cut the recipe down because I had so much leftover).
Dark chocolate chips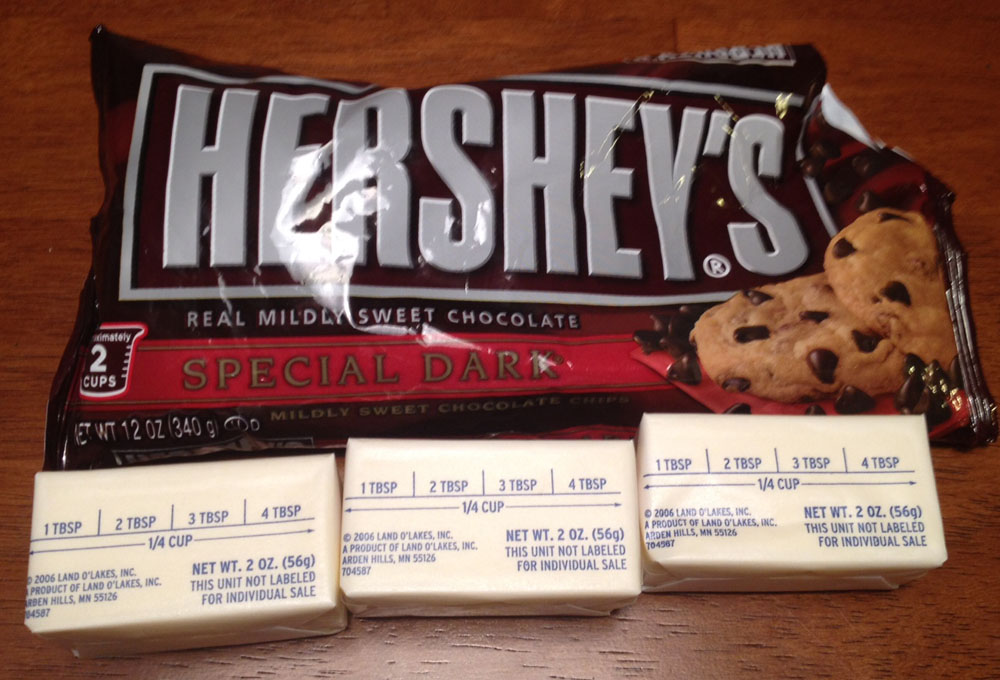 To make the cookies, mix together the cake mix, eggs and oil. Don't worry about the box directions, just follow mine. Spoon the dough onto a cookie sheet and bake at 350 degrees for about 8 minutes.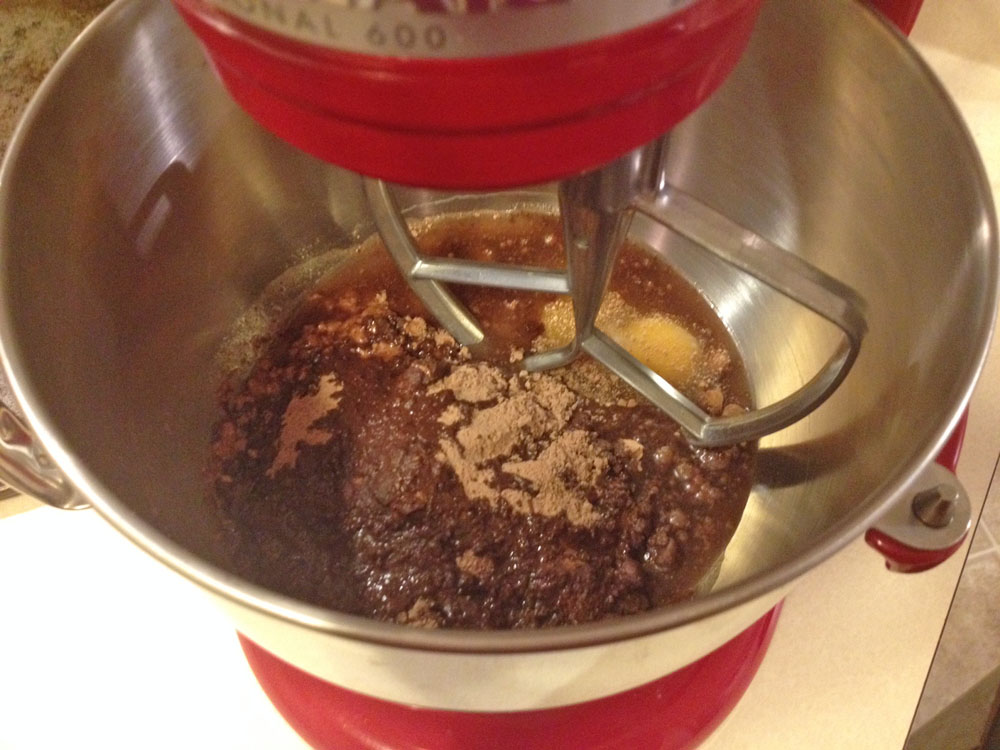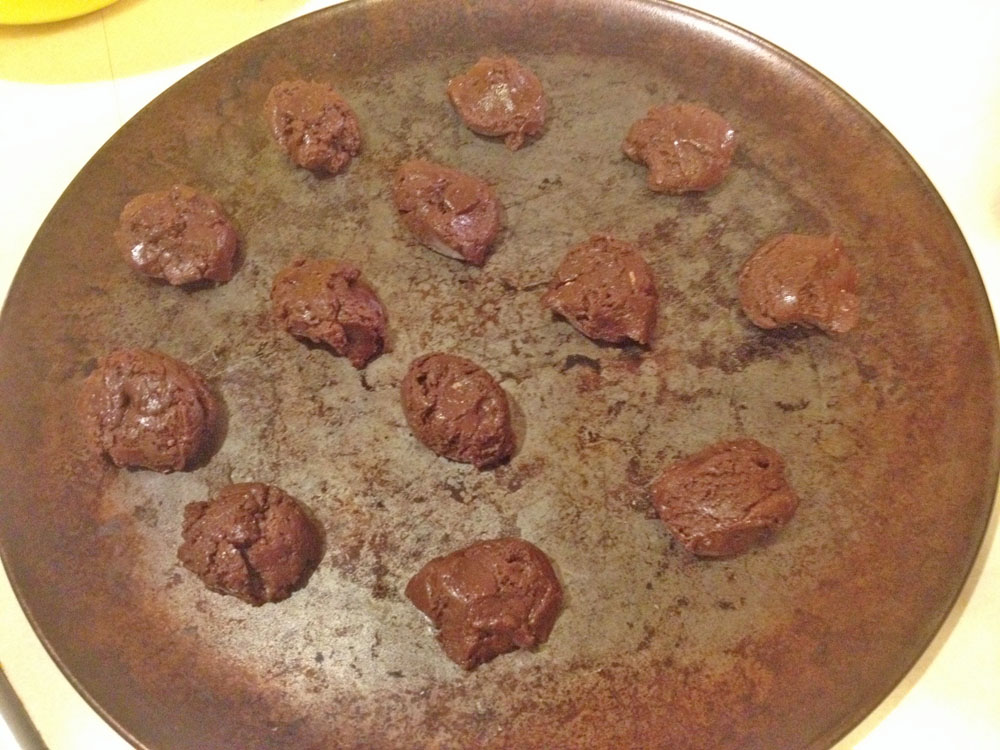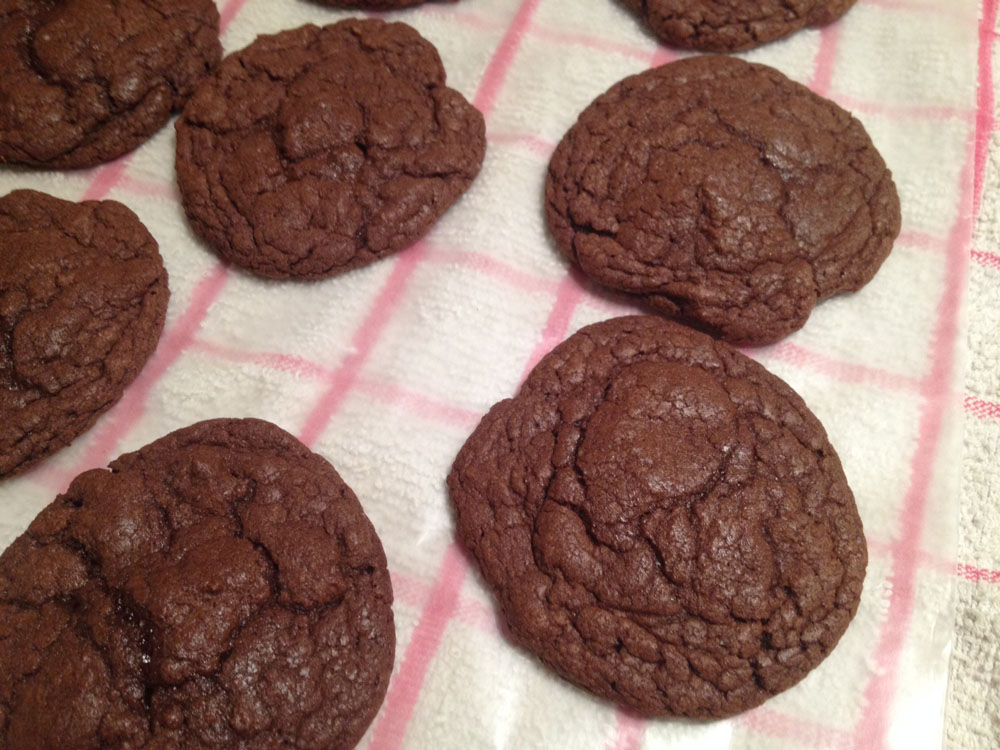 Depending on what kind of person you are (step-by-step or multi-tasker), you can go ahead and make your frosting while the cookies bake or wait for the cookies to be completely finished before moving on.
For the frosting, mix together the powdered sugar, milk, softened butter, mint extract and food coloring in a bowl. That's it. Pretty easy. Once the cookies are cooled (and I mean really cooled because you don't want your frosting to melt), spread frosting over each one.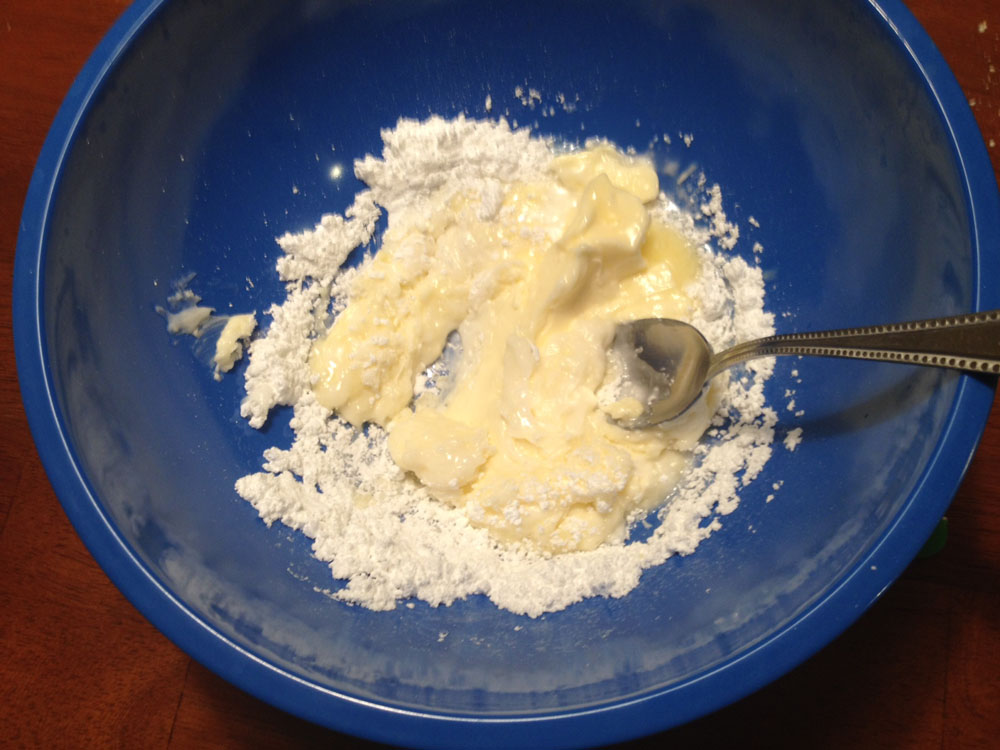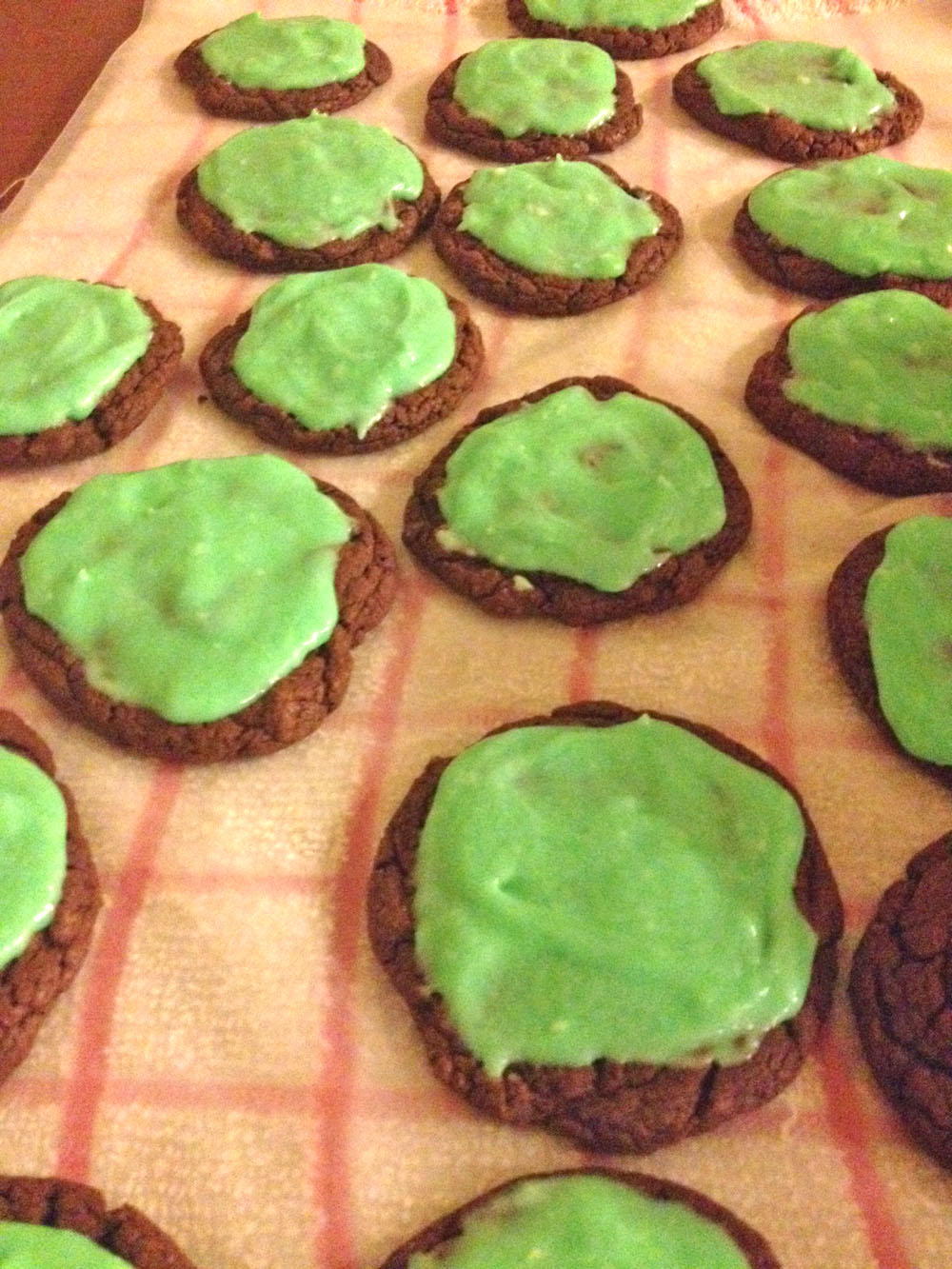 Now for the really delectable part! Put the butter and chocolate chips into a bowl and heat in your microwave for 15 second intervals, stirring between each heating. This keeps the chocolate from scorching and leaves you with a dark chocolate ganache that you'll want to drink up. By the way, if you aren't a dark chocolate fan, you can also use semi-sweet or milk chocolate chips — whatever suits your fancy.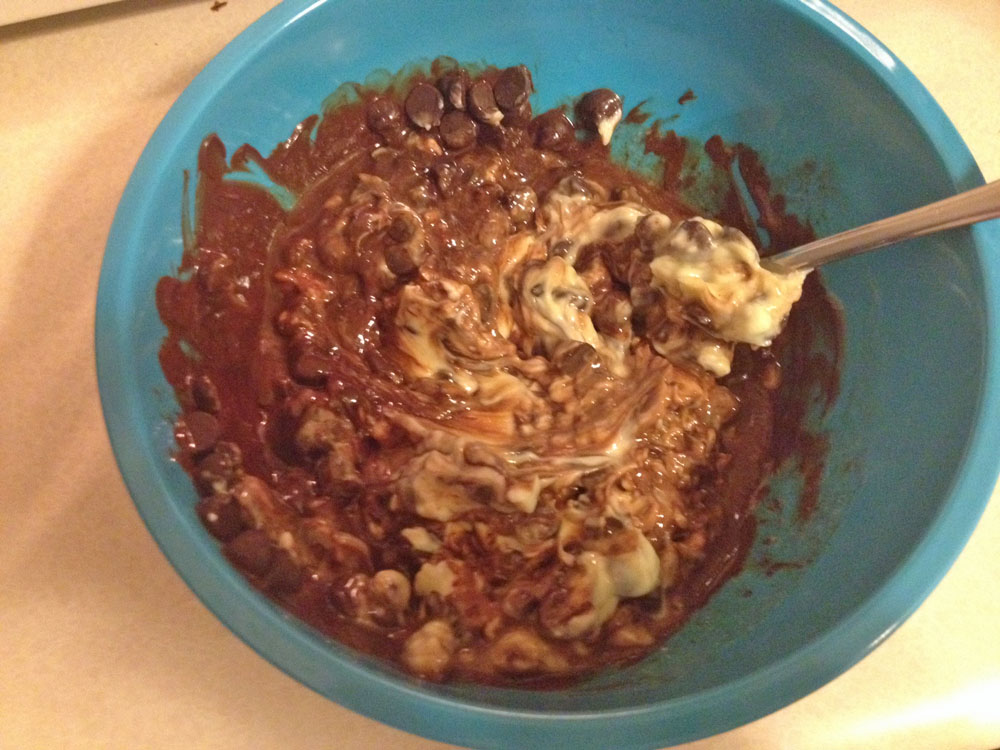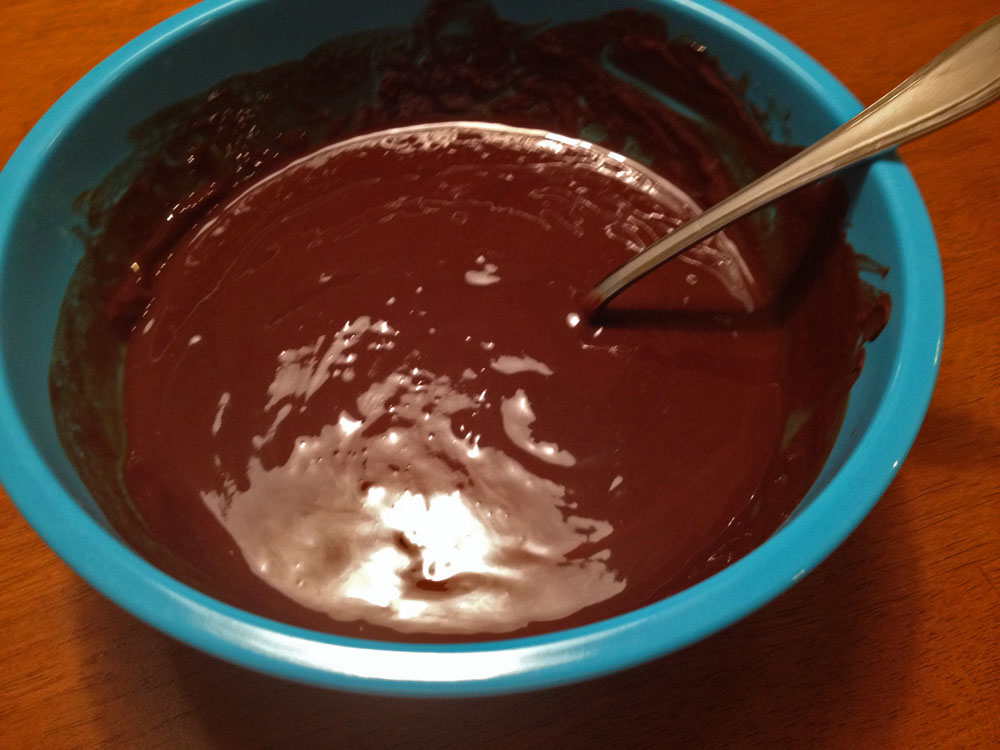 Spoon some of the ganache on top of the mint frosting on each cookie. Use the back of the spoon to spread the ganache around.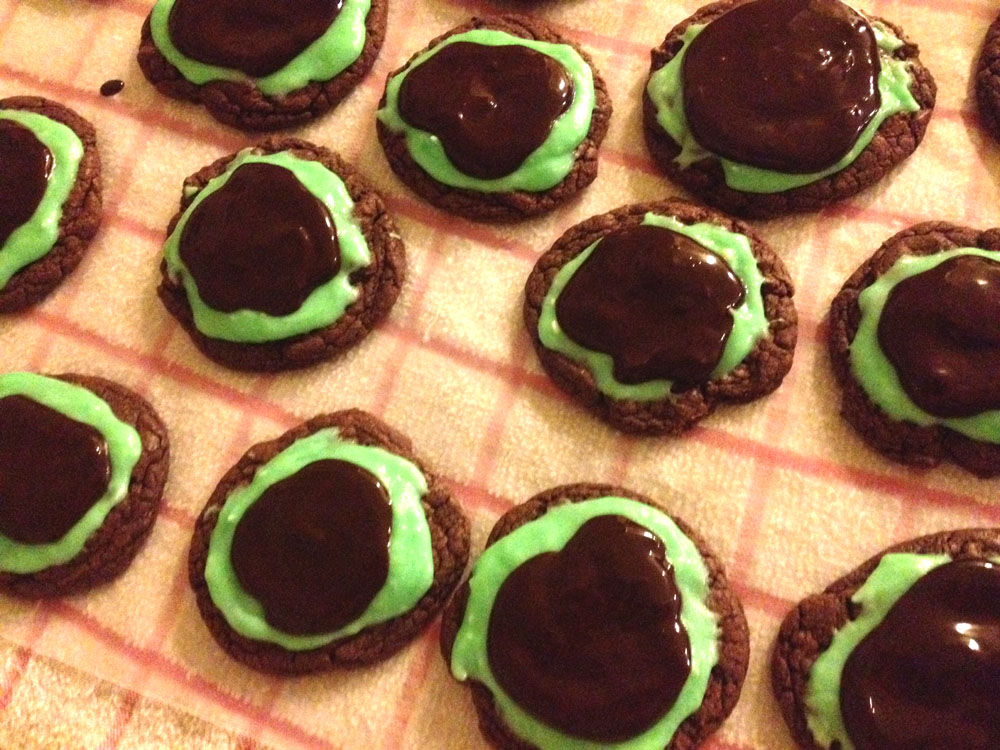 Tip: These aren't the type of cookies that can be stacked on top of each other in a Tupperware container because of the ganache — it will make a complete mess. Put them on a tray side-by-side instead.

Holiday Cookies: Grasshoppers
Prep time:
Cook time:
Total time:
Ingredients
Cookies:
1 box Devil's Food cake mix
2 eggs
½ cup oil
Mint Frosting:
2 cups powdered sugar
2 Tbs milk
½ cup butter, softened
1 tsp mint extract
8 drops green (or red) food coloring
Dark Chocolate Ganache:
¼ cup butter
1 cup dark chocolate chips
Instructions
Preheat oven to 350 degrees
Mix together cake mix, oil and eggs
Spoon dough onto baking sheet
Bake at 350 degrees for 8 minutes
Let cookies cool completely
Mix together butter, powdered sugar, milk, mint extract and food coloring
Spread frosting over each cookie
Melt butter and chocolate chips at 15 second intervals in the microwave, stirring between each heating until fully melted
Spread ganache on top of frosting using the back of a spoon