It's week three of my Soup Series! So far I've shared potato soup and vegetable soup. Today, I'm sharing a recipe for chili!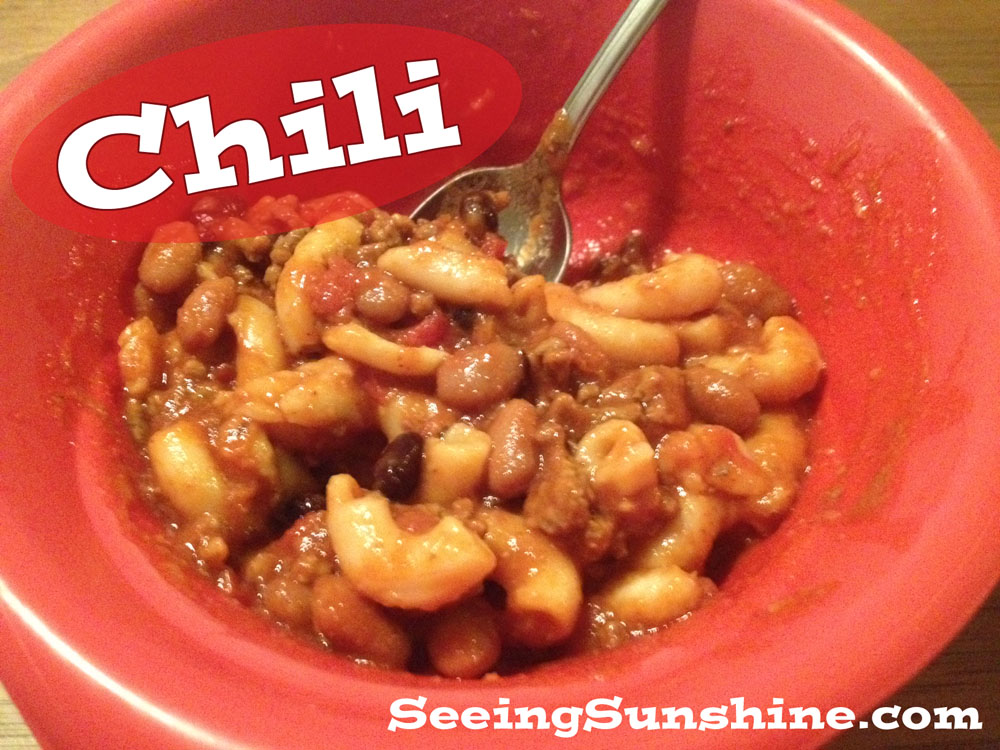 Here's what you'll need:
Hamburger, browned and drained
Tomato juice
Elbow pasta
Chili powder
Garlic powder
Salt
Pepper
Chopped tomatoes
Chili beans
Black beans
Tomato paste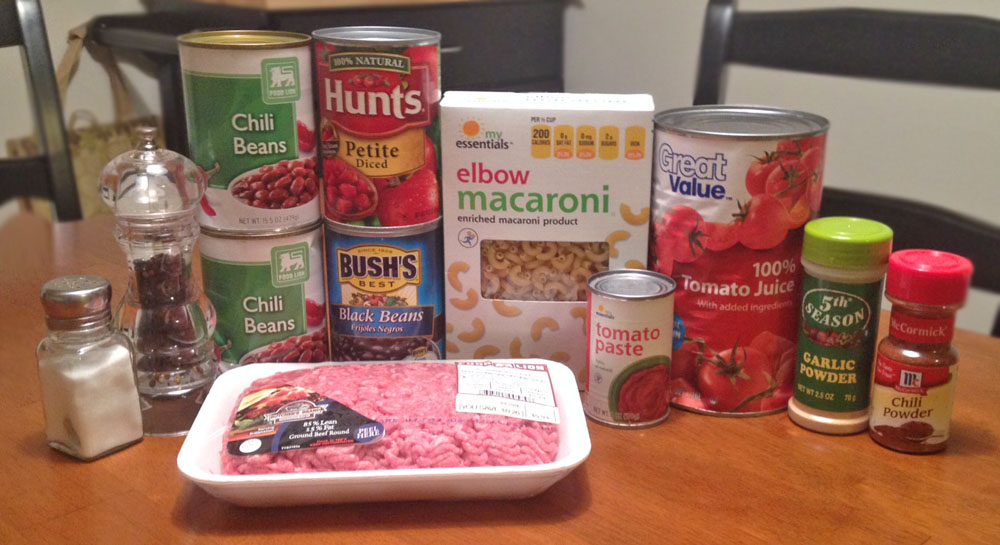 Start by browning your hamburger. Drain out any grease. This was my least favorite part because I really don't like hamburger, especially hamburger from the grocery store. I come from a family who grows their own cattle and eats their own meat, so grocery store meat is a little disgusting to me.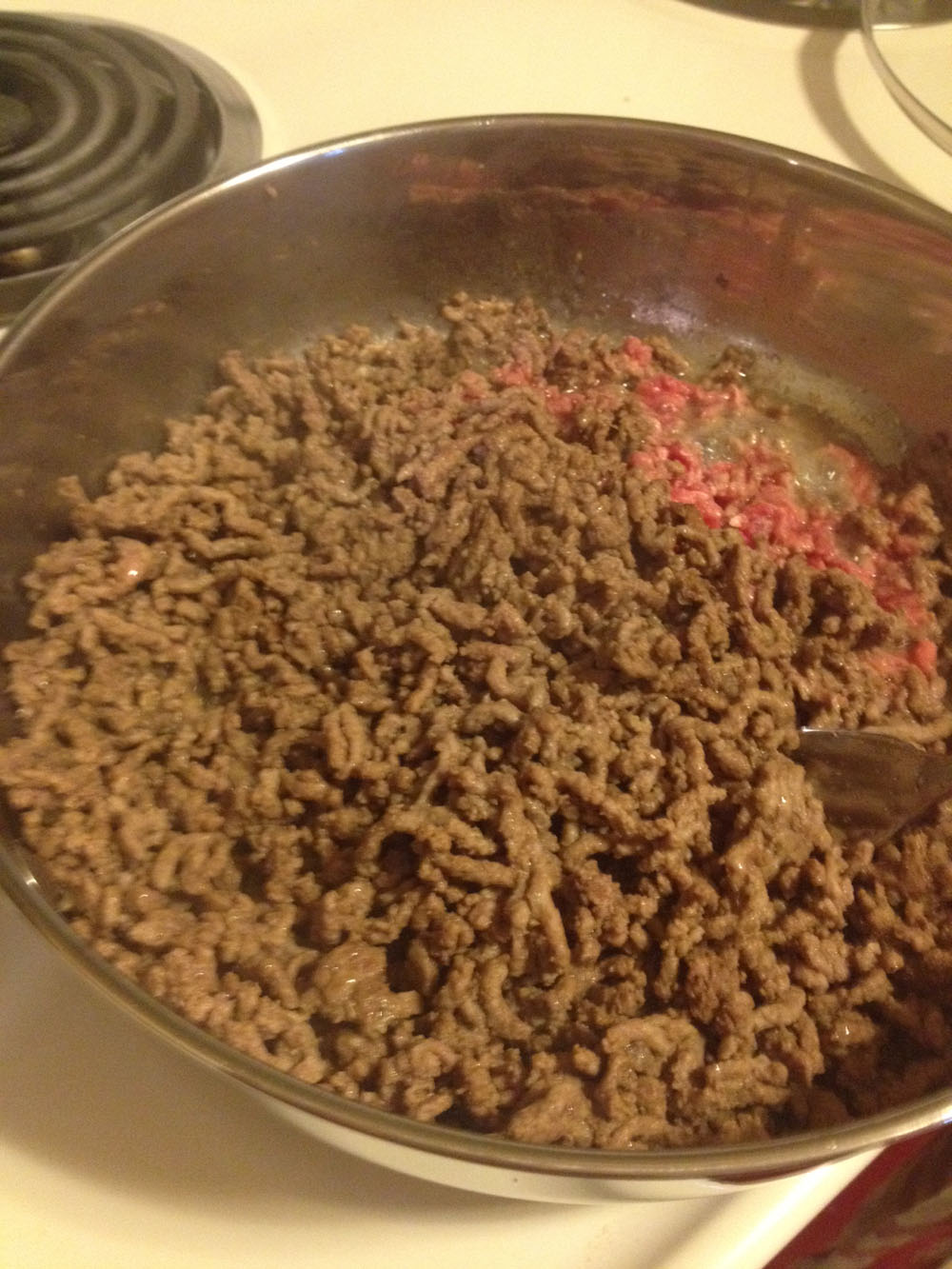 Add tomato juice to a large saucepan and bring to a boil. Add in your seasonings, tomatoes, beans and the chopped hamburger.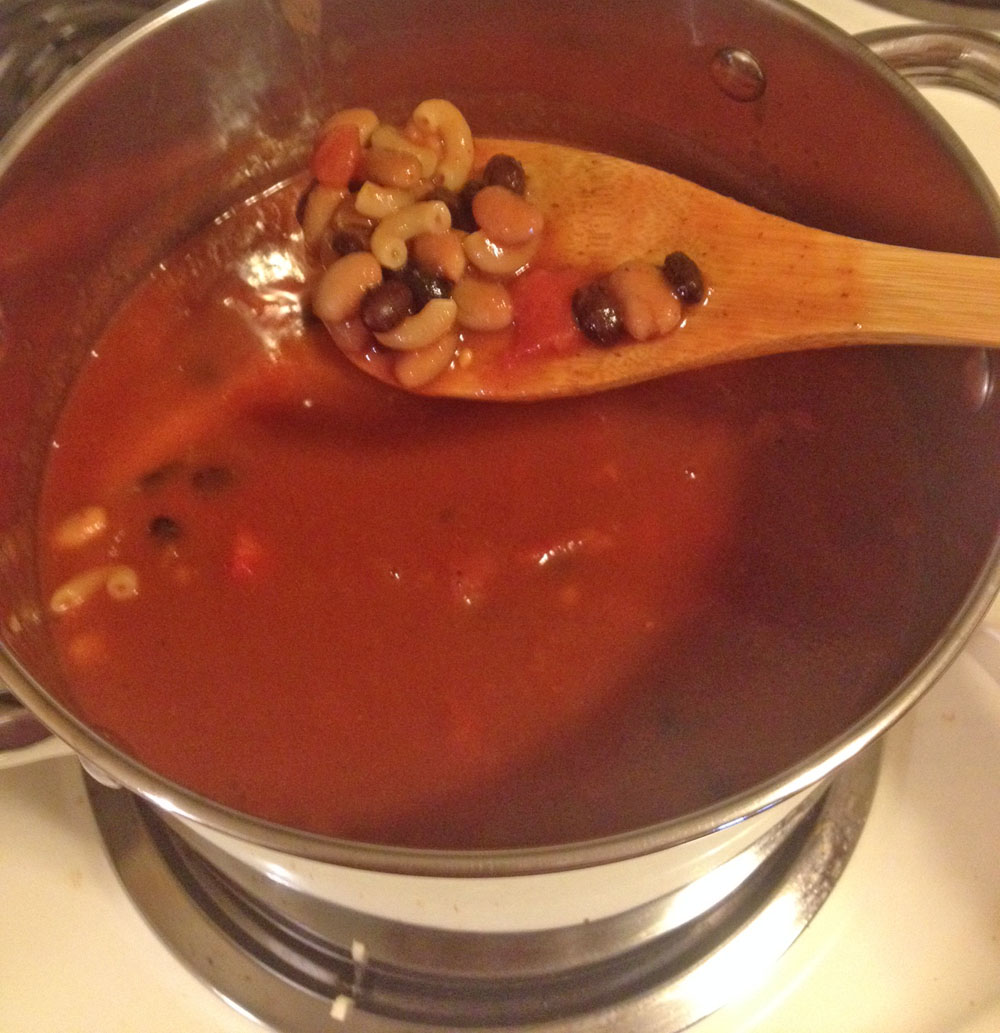 You can also add tomato paste if you want the chili to be thicker. I didn't need the paste, so I left it out. My suggestion is to cook that on low for about 2 hours. About an hour before serving, I would add in the pasta. I added the pasta at the beginning and let it cook for three hours, which was too long because the pasta was a little mushy. Be sure to stir the soup every once in awhile as it cooks, especially once the pasta is in so it doesn't stick to the bottom.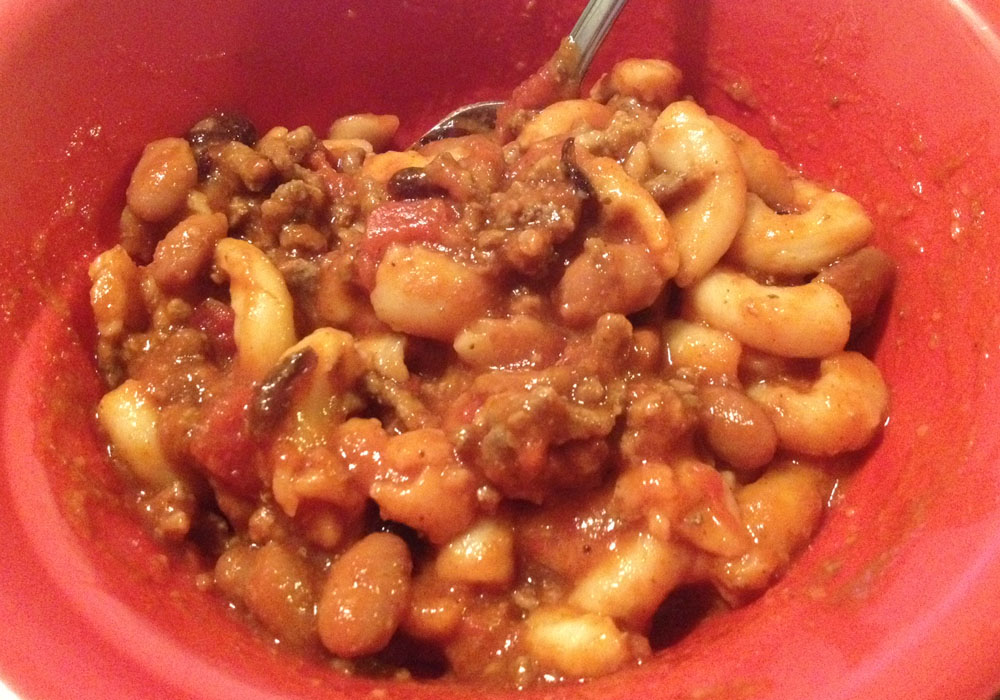 Chili Soup
Prep time:
Cook time:
Total time:
Ingredients
1 large can tomato juice
1 Tbs chili powder
2 tsp garlic powder
salt and pepper to taste
2 cans chili beans
1 can black beans, drained
1 can petite diced tomatoes
1 lb ground hamburger, browned and drained
1 cup elbow macaroni
Instructions
Brown the hamburger
Drain grease from hamburger
Add tomato juice and seasonings to large saucepan, bring to a boil
Turn heat to low, add in beans, tomatoes, and hamburger
Cook for two hours, stirring occasionally
One hour before serving, add in pasta and continue to cook on low
Optional: Serve with Tabasco, shredded cheddar cheese or crackers
Check back next week for a soup roundup — tons of soup recipes for you to enjoy!