For the holidays, I'm doing several series for ya'll. First, I wrote about my three favorite soups for those cold winter days: potato, vegetable and chili. Second, I'm posting a recipe for holiday cookies every Monday for five weeks — so far you've seen grasshoppers and swirl butter cookies. My third series is all about the munchies! I love having snack food around for the holidays because its great to nibble on while playing games with family or (in our case this year) for traveling to see family.
To start off this snack series, I'm sharing a recipe for garlic ranch pretzels! These babies were delicious, and I couldn't stop eating them! Even better, this is a very simple recipe.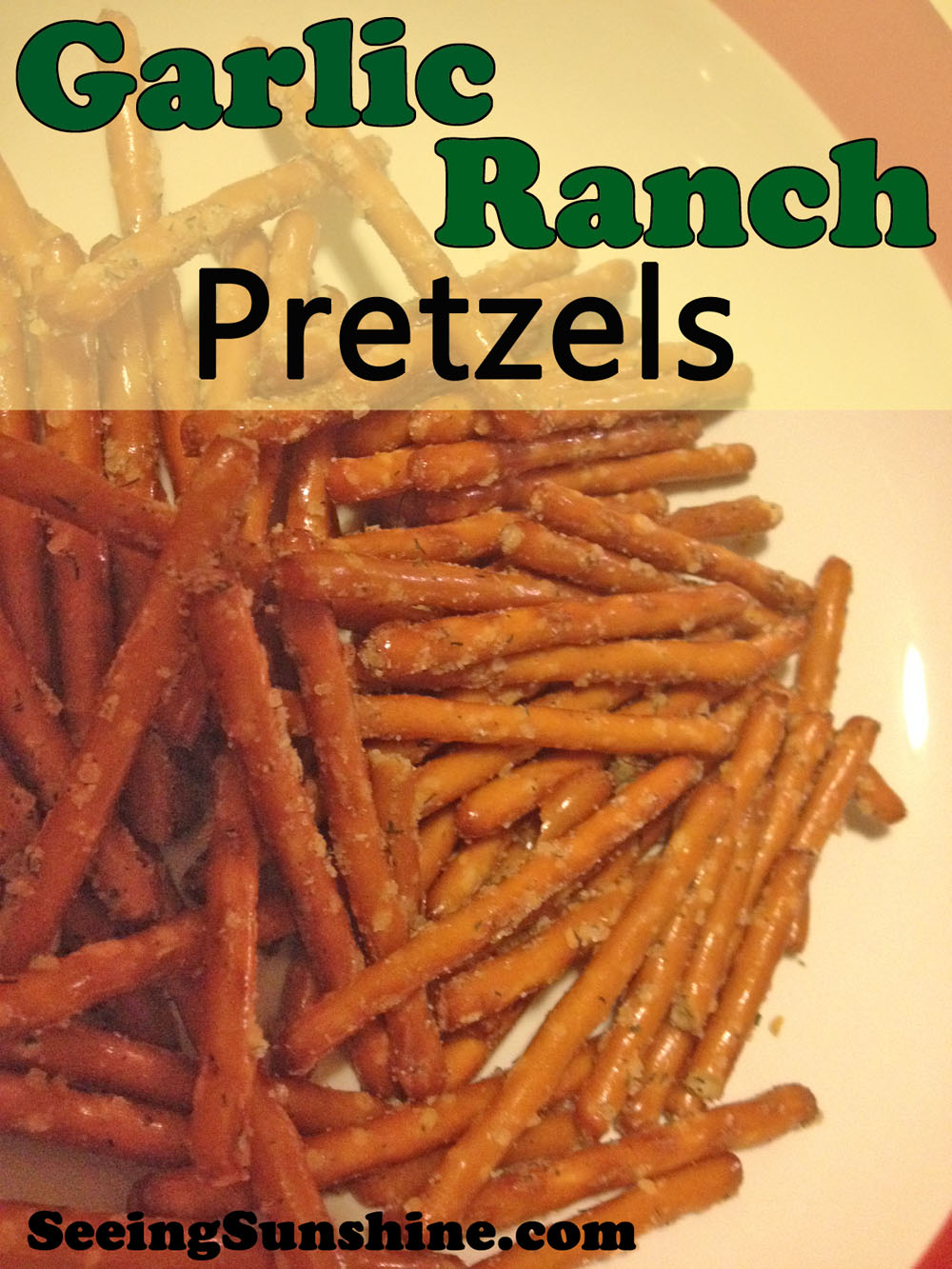 Here's what you'll need:
Pretzels
Corn oil
Dill weed
Garlic powder
Dry ranch mix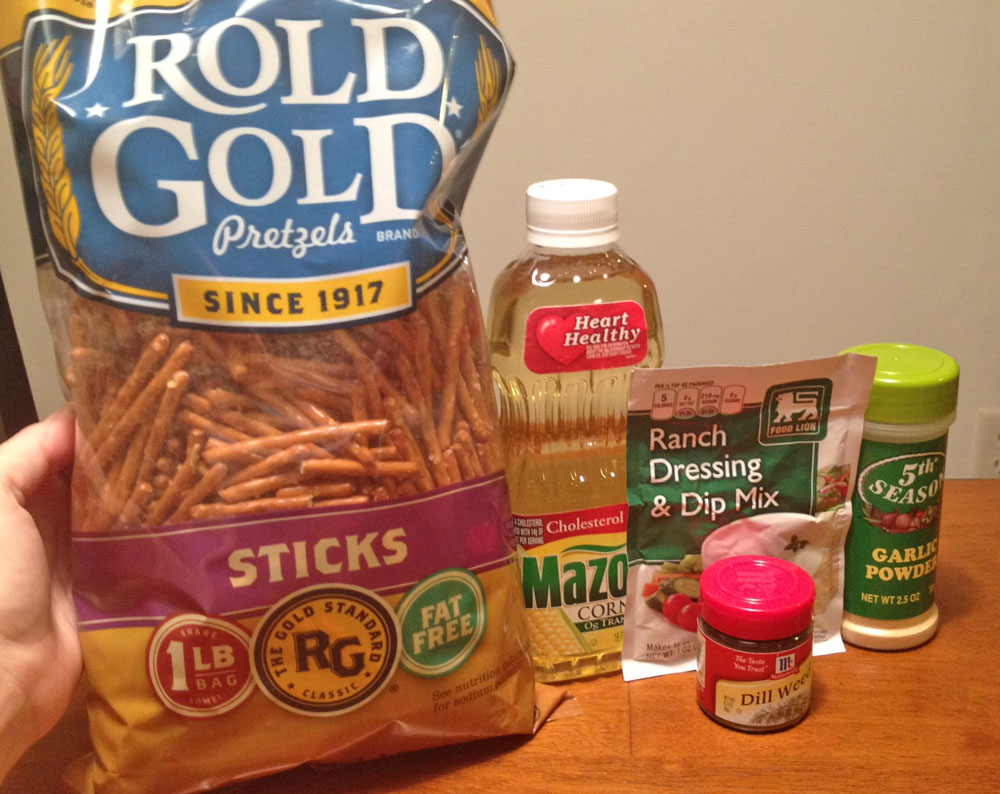 Put the pretzels into a large Ziploc bag. Add in the oil and seasonings.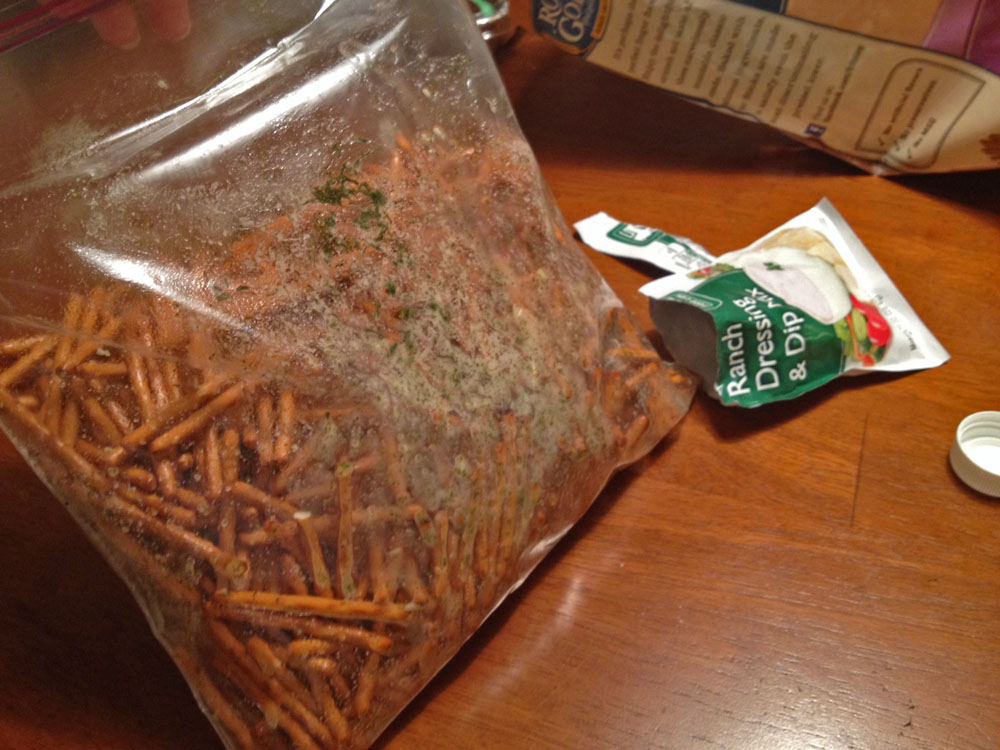 Shake the bag and move the pretzels all around in order to get the oil and seasonings all over each pretzel.
Pour the bag onto a rimmed baking sheet. Bake at 250 degrees for one hour. Be sure to take the pan out around every 15-20 minutes and stir the pretzels around. With so many pretzels, a few are sure to fall off the pan during the stirring … that was fine by me! I ate them right up!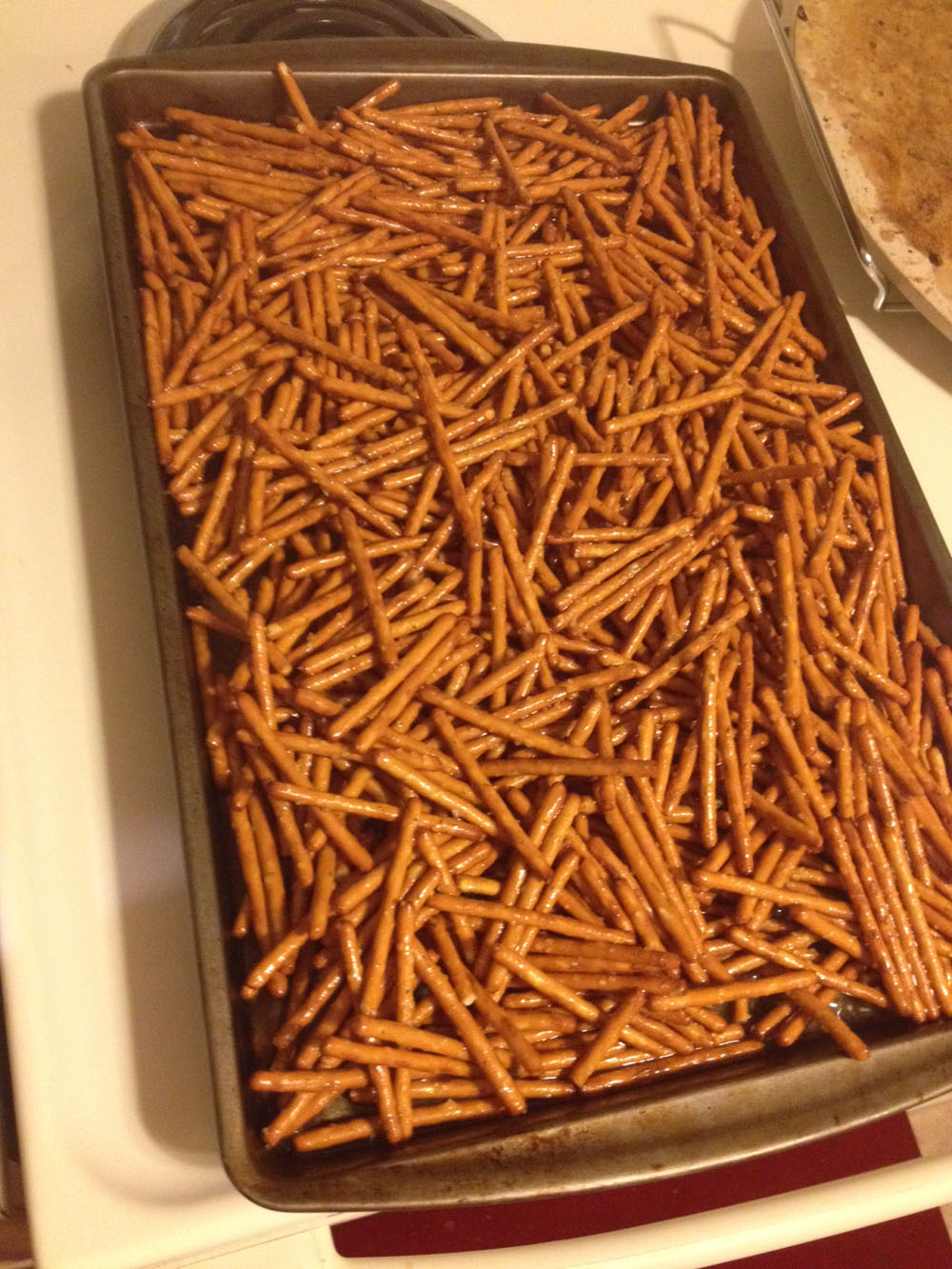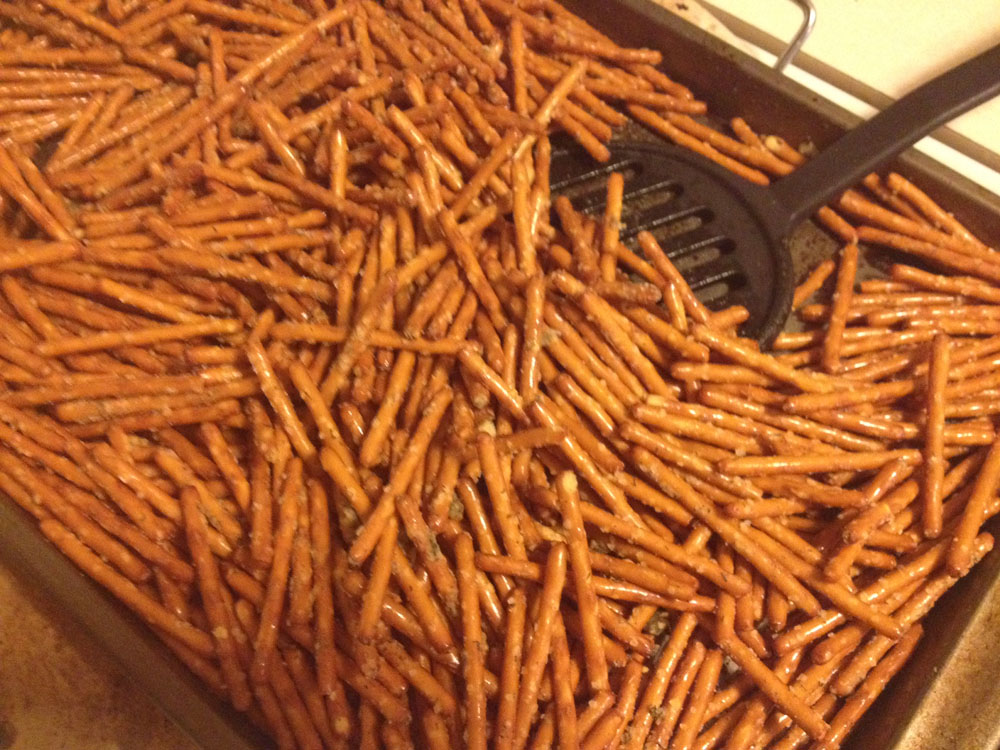 Once the hour is over, let them cool awhile. Enjoy! I bagged ours up into small Ziploc bags to be sure I didn't eat all of them at once!

Garlic Ranch Pretzels
Prep time:
Cook time:
Total time:
Ingredients
1 bag pretzel sticks
1 cup corn oil
½ tsp garlic powder
½ tsp dill weed
1 package dry ranch mix
Instructions
Preheat oven to 250 degrees
Put all the ingredients into a large Ziploc bag
Shake the bag around until the oil and seasonings have covered pretzels
Pour bag onto rimmed baking sheet
Bake at 250 degrees for one hour, stirring every 15-20 minutes
(Take pan out of oven to stir so pretzels don't fall to the bottom of your oven).