Have you been following along with all my holiday series? In the Holiday Cookie series, I've shared recipes for Grasshoppers and Swirl Butter Cookies. Today is Surprise Brownies!
The best part about these cookies is that you can make them for all sorts of holidays! I made them last year for Halloween, and now I'm making them for Christmas. The surprise? Oreos! Each brownie has an Oreo inside! I'm using the holiday Oreos (with red creme) inside my Christmas cookies. For Halloween, I used the Oreos with orange filling. You can make them for Valentine's Day or St. Patrick's Day — whenever Oreo has a new colored filling!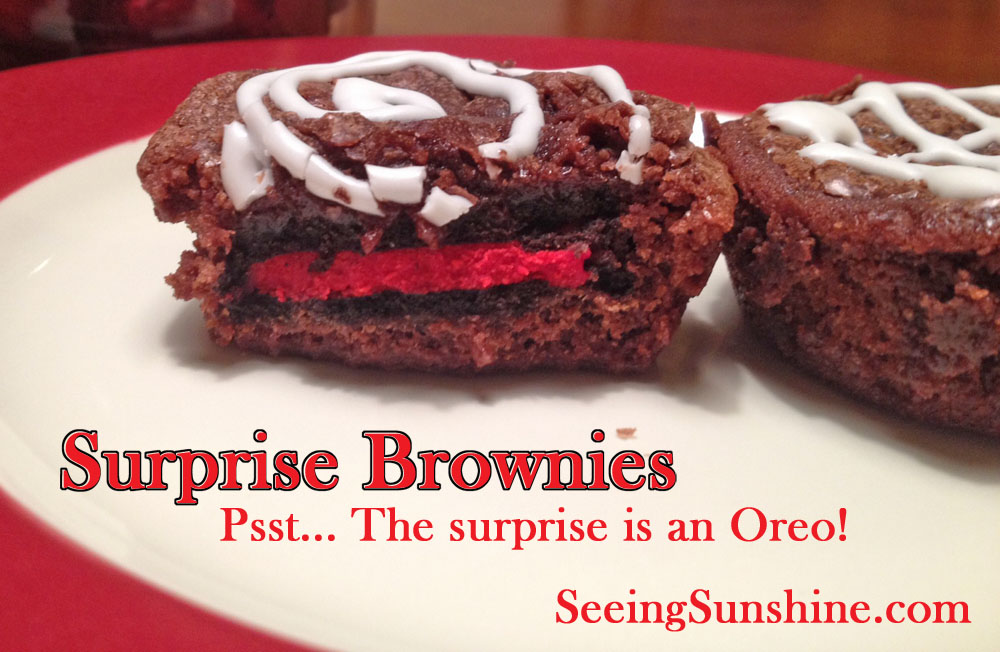 Brownies + Oreos = Happiness. Even better, these cookies are so easy to make! The Oreos end up soft and it all mixes together to create heaven in your mouth!
Here's what you'll need:
Brownie mix (+ eggs, water, oil)
Oreos
Icing
First, make the brownie mix like you normally would with eggs, water and oil.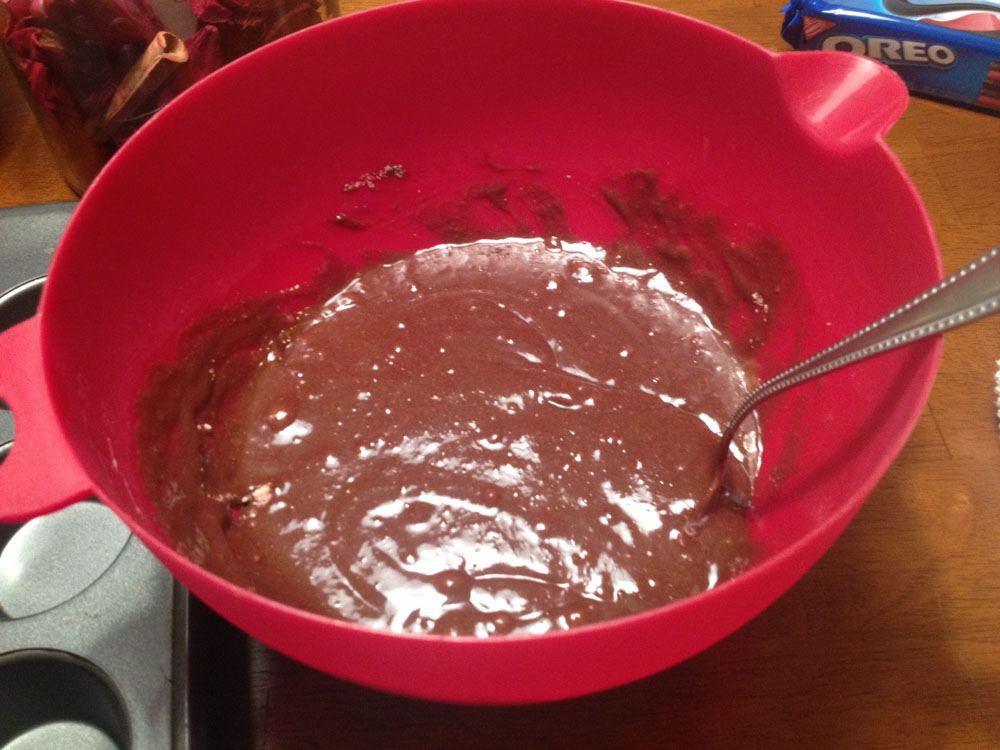 Before you start, make sure your pan is sprayed with cooking spray. Now, spoon a scoop of batter into each spot on a muffin tin.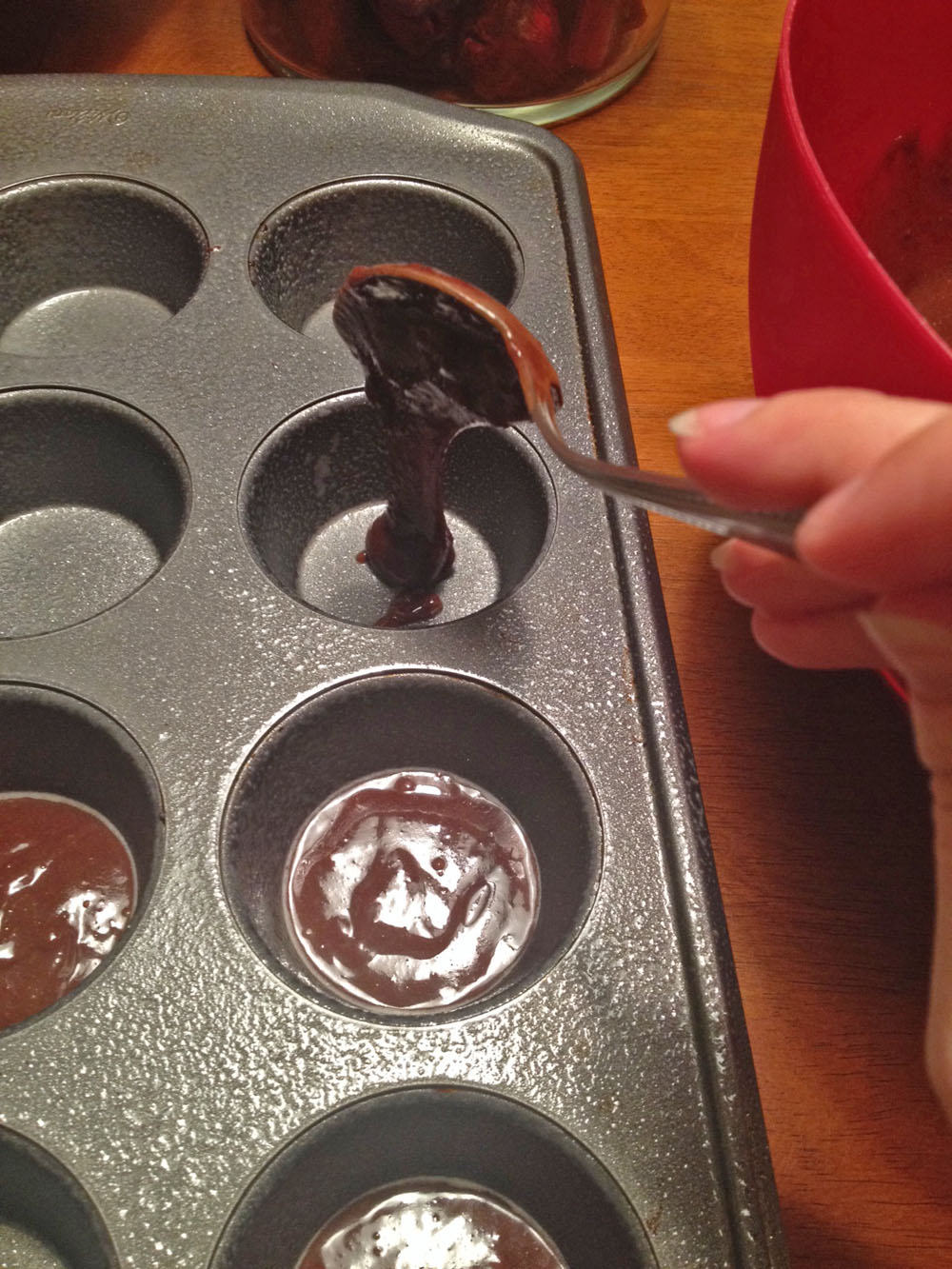 Place the surprise — an Oreo — on top of each scoop of brownie batter.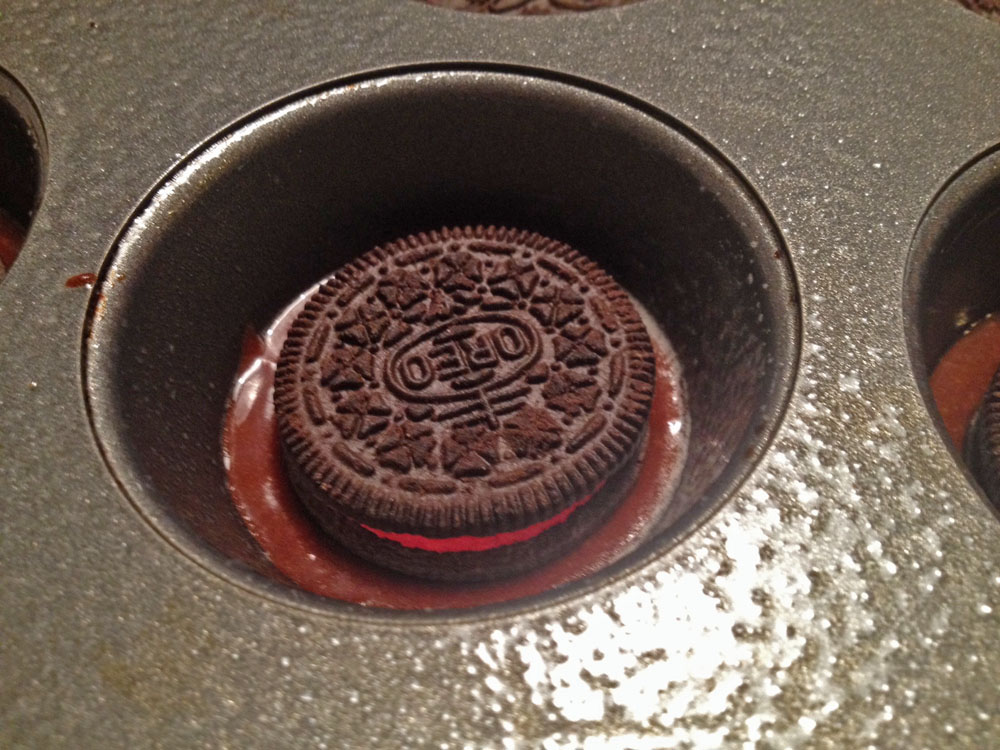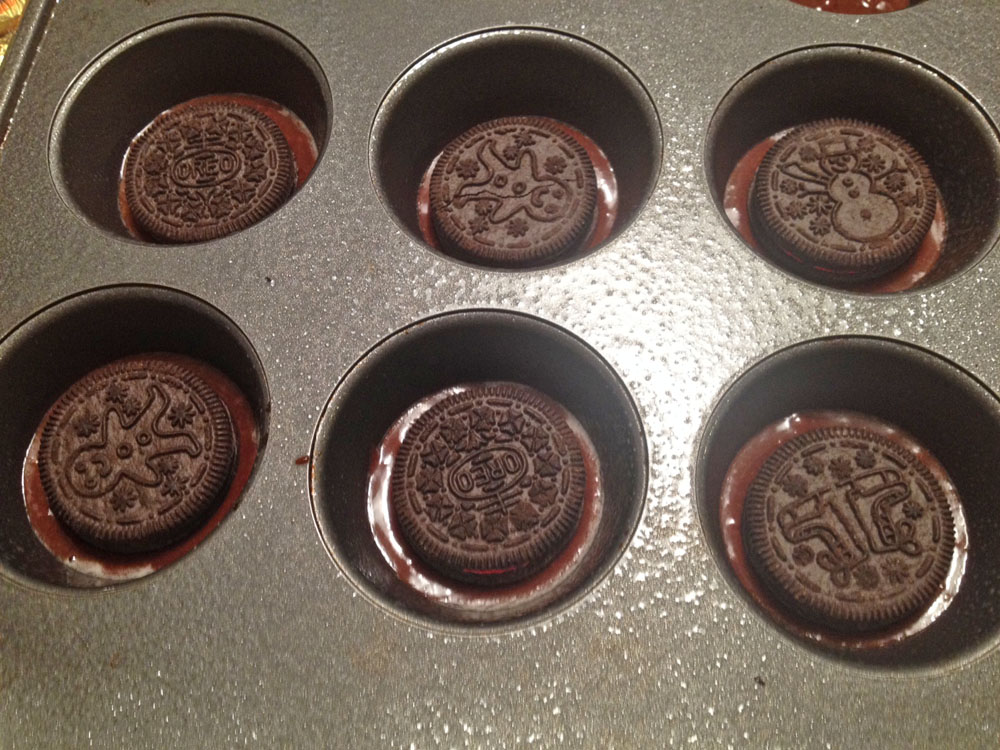 Now, spoon a scoop of batter over each Oreo. Make sure each Oreo is covered, just spread the batter out with your spoon if you need to.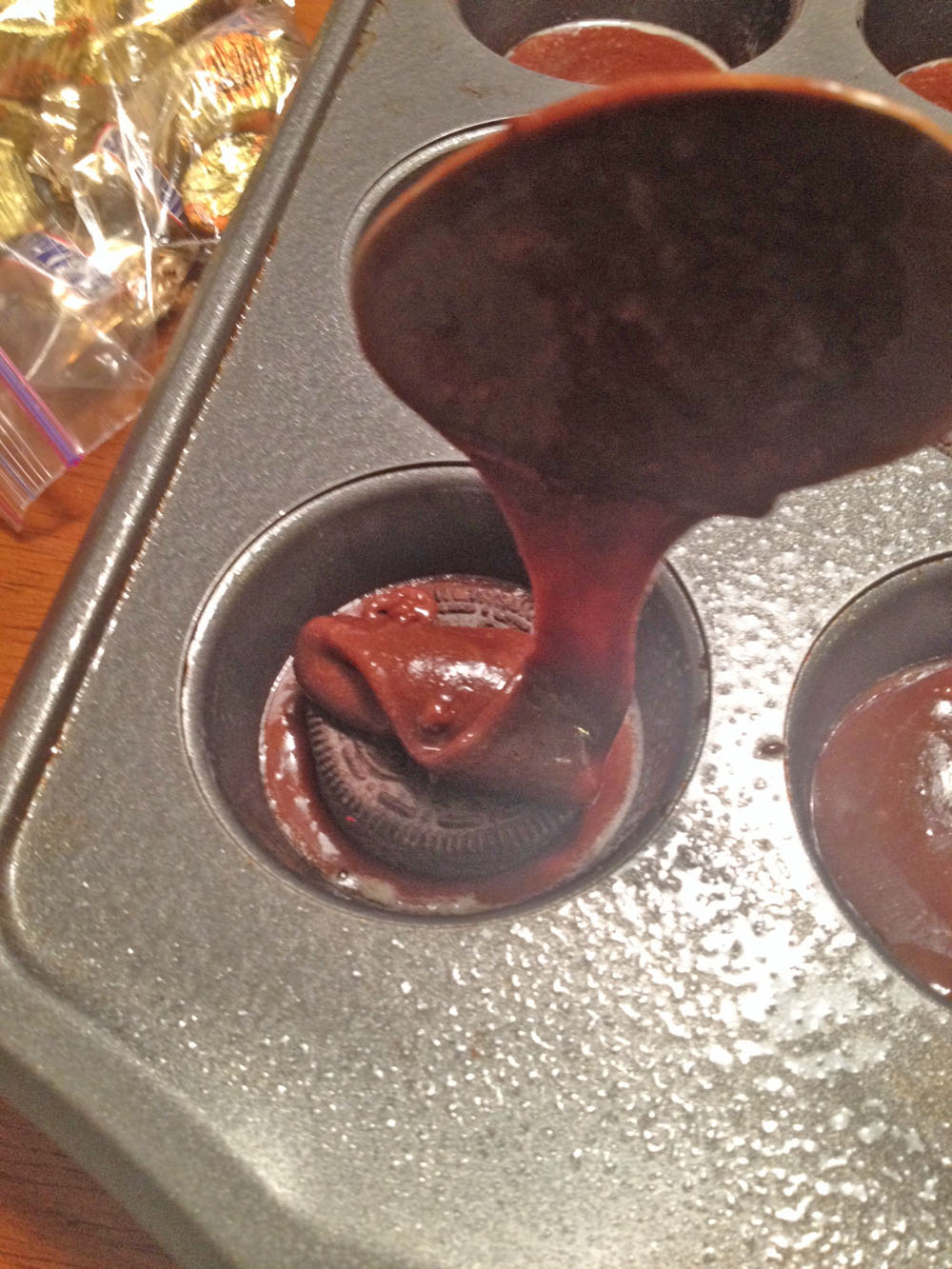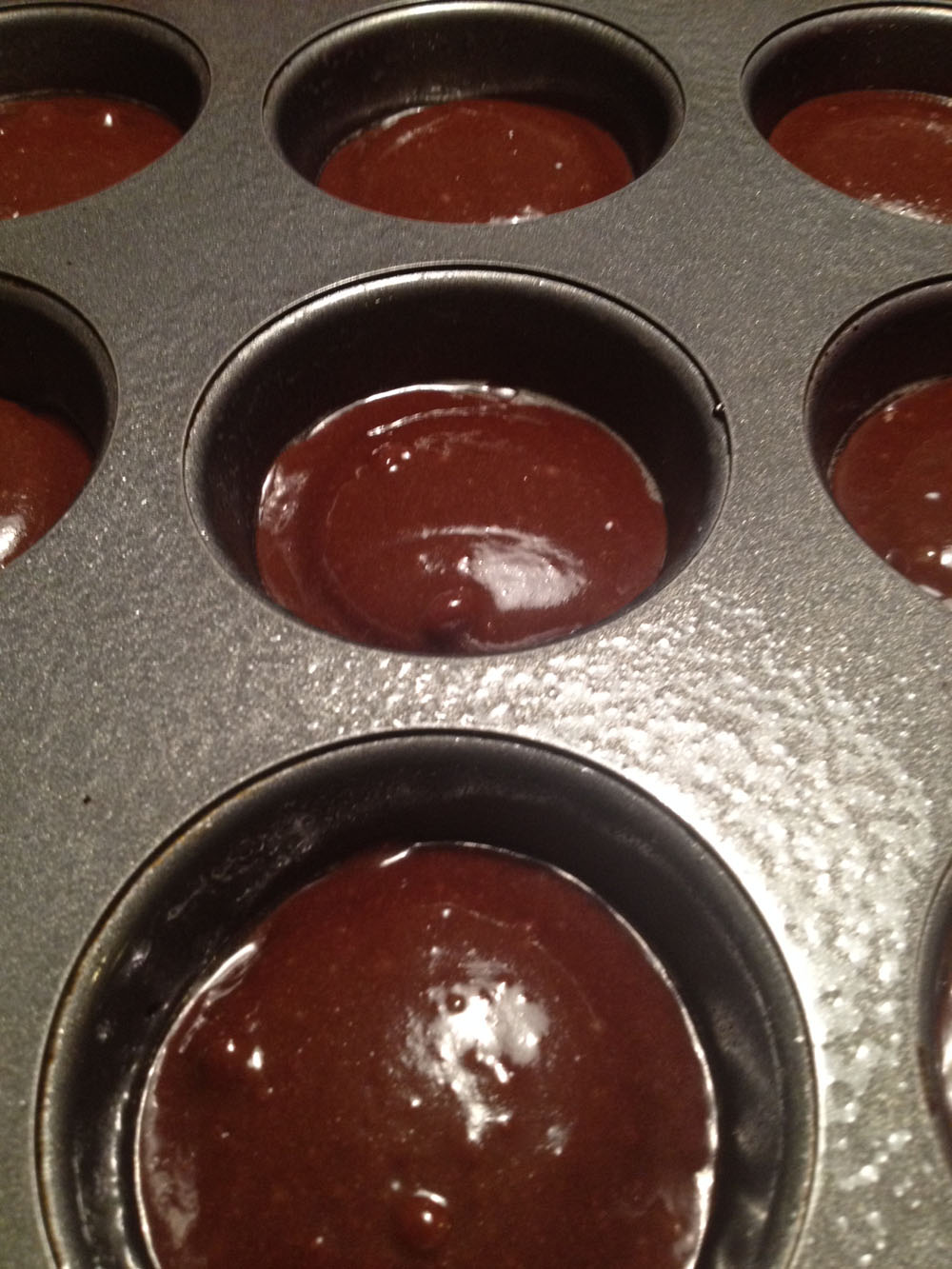 Bake the brownies at 350 degrees for 14 minutes. Let them cool a little bit, and then use a pairing knife to go around the edges. Then pull each one out and let them cool completely.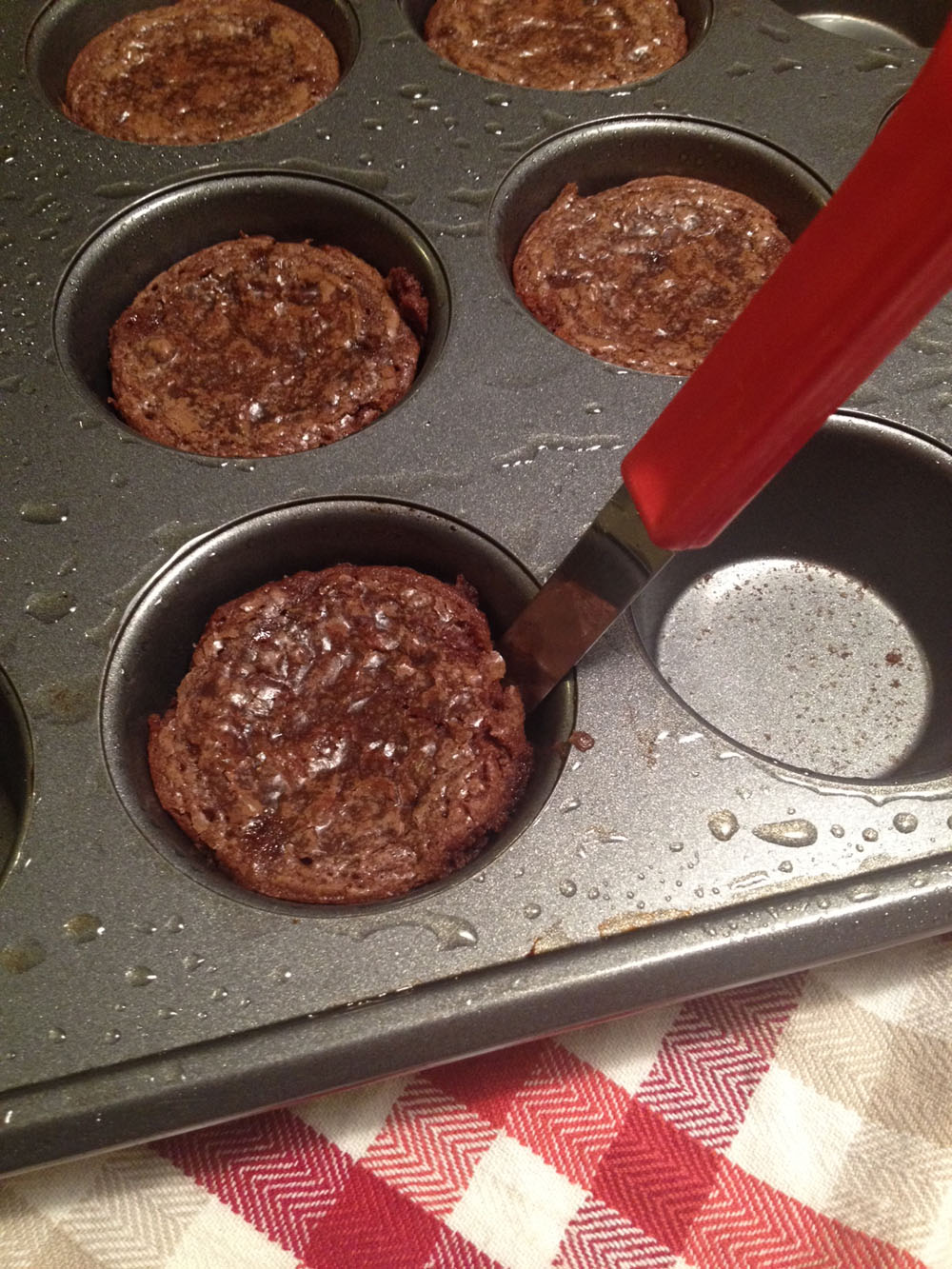 Once the brownies are cool, decorate them using the icing. I tried to do a few snowflakes, but I'm not an artsy person. If you aren't either, just do zig-zag lines and they will still look good.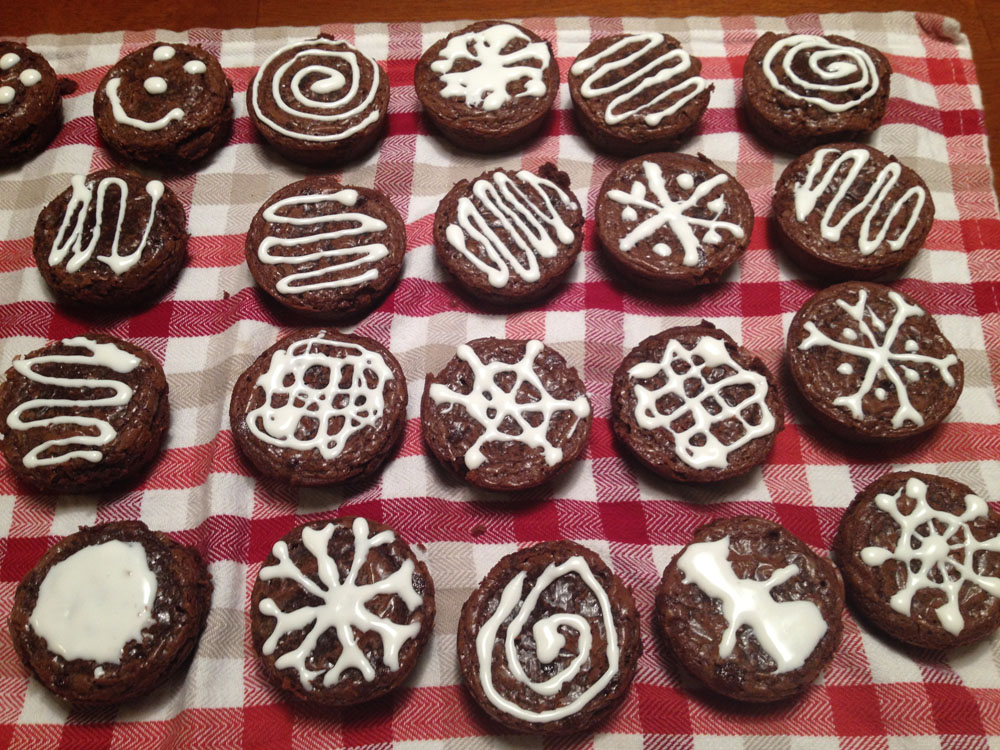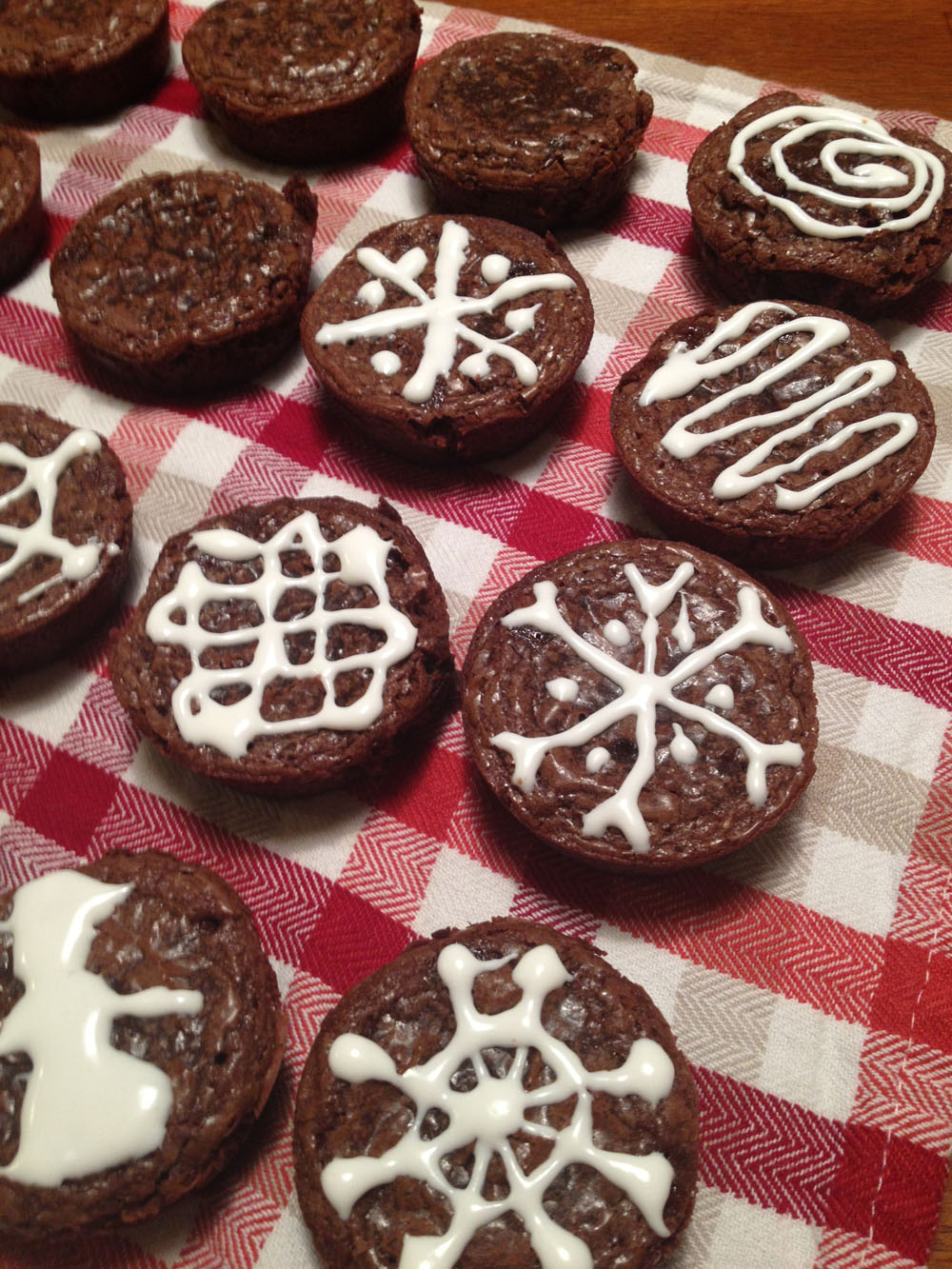 Holiday Cookies: Surprise Brownies
Prep time:
Cook time:
Total time:
Ingredients
1 brownie mix (plus eggs, oil, water)
1 package Oreos
1 pouch white decorating frosting
Instructions
Preheat oven to 350 degrees
Make brownie batter according to box directions
Grease muffin tin
Spoon a scoop of batter into each muffin spot on baking sheet
Place Oreo on top of each
Spoon more batter over each Oreo, covering cookie
Bake at 350 degrees for 12-15 minutes
Use pairing knife to run along edges, pull out each brownie
Cool completely
Decorate using icing
This recipe was adapted from Picky Palate, one of my favorite food blogs!