The holidays are a time of playing games and bonding as a family, and everybody knows all that quality time makes you hungry. I love having munchies around to snack on during a great game of canasta. Not to mention snacks for traveling and the fun New Year's Eve party. That's why I'm doing a series called Holiday Munchies. Last week in the series, I shared a Garlic Ranch Pretzels recipe. But ya'll know how much I love goldfish (the snack not the kind that actually swims!), so this week I'm sharing a Goldfish Snack Mix with you. These little fishies have a great flavor! And even though they have some of the same ingredients as the pretzels, they really do have a different taste.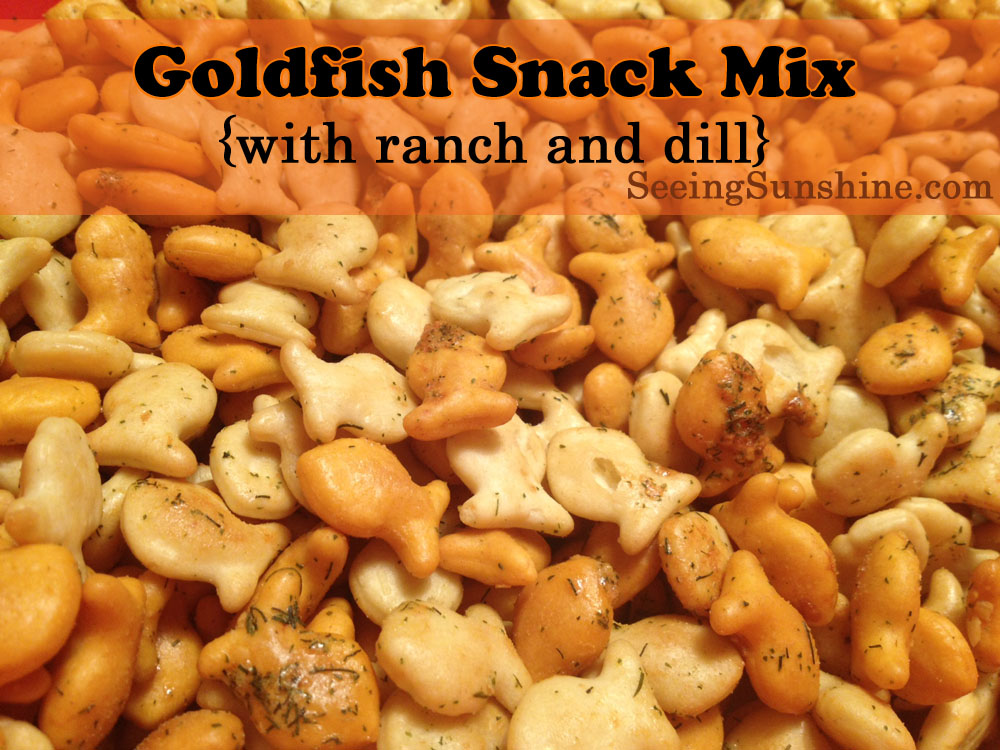 Here's what you'll need:
Cheddar goldfish
Original goldfish
Parmesan goldfish
Butter
Dry ranch mix
Dill weed
Worcestershire sauce
You'll need a very big bowl! Pour all the bags of goldfish into a large bowl.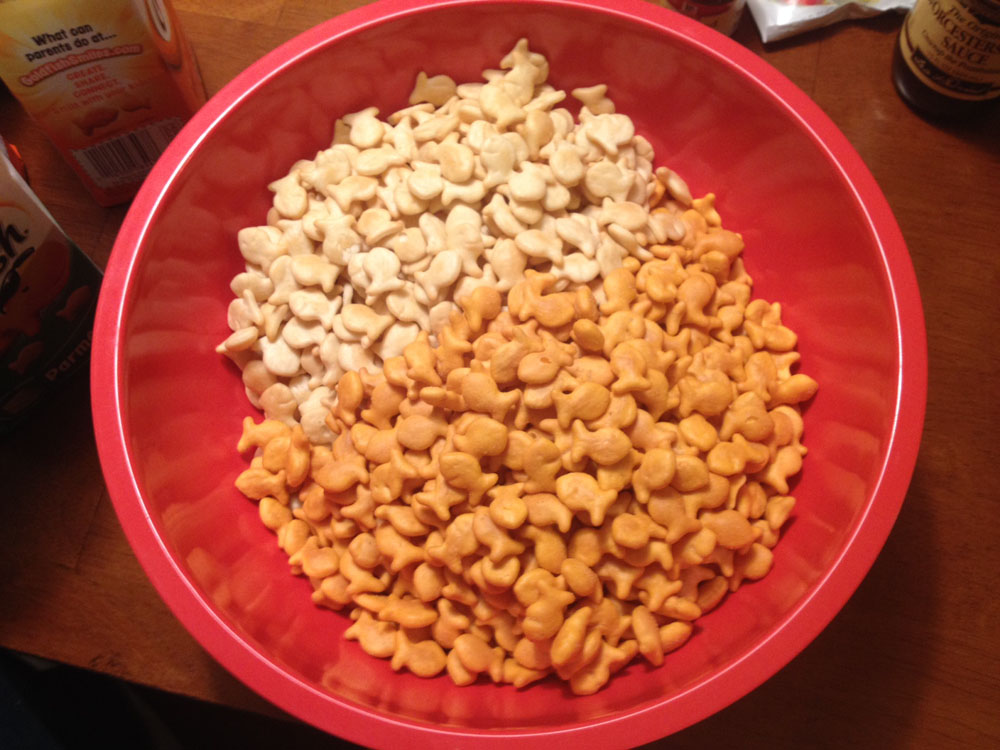 Melt the butter. Stir in the Worcestershire sauce, ranch mix and dill weed.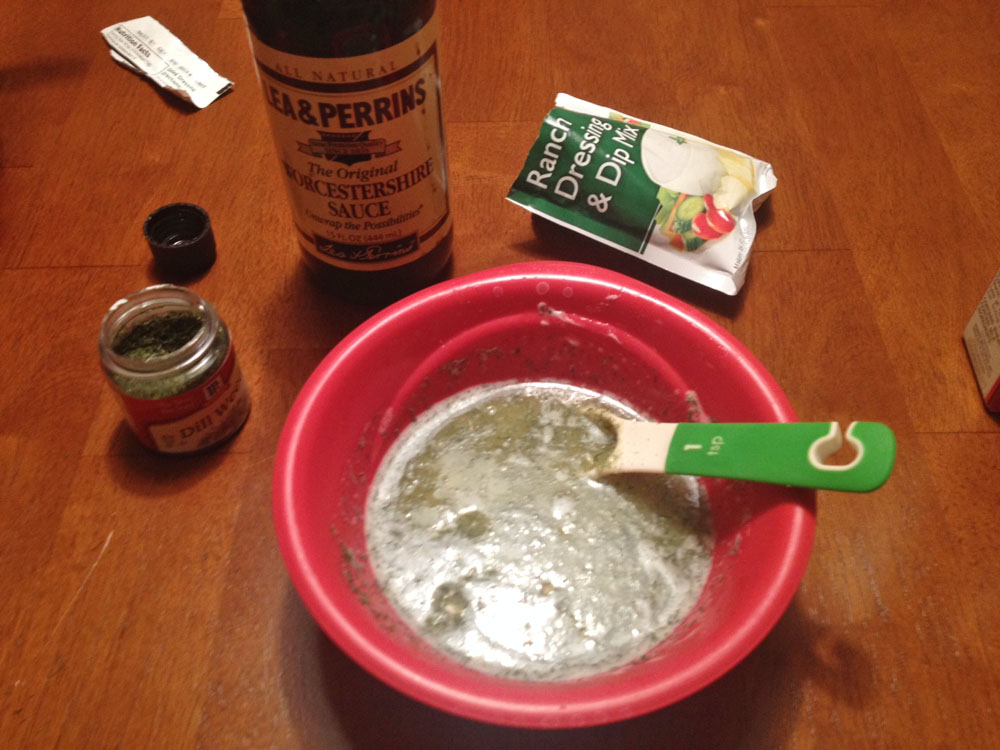 Pour the mixture over the goldfish. Stir with a large spoon until it seems the seasonings have coated all the goldfish.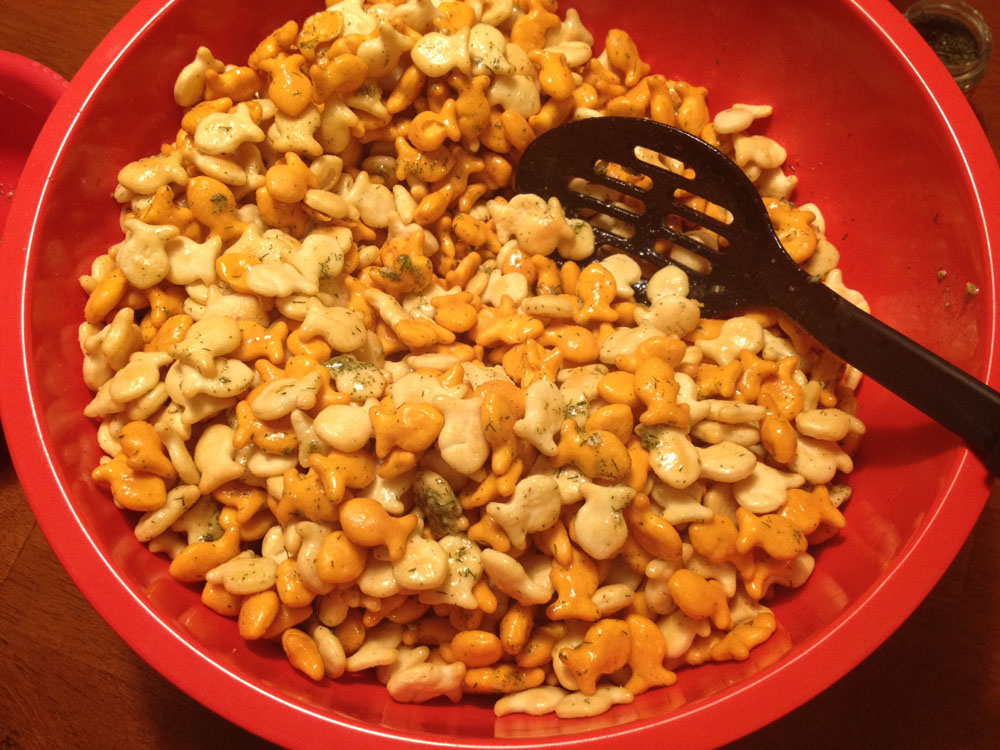 Pour the goldfish onto a rimmed baking sheet lined with parchment paper. I didn't use parchment paper and it turned out fine. The paper just helps keep the goldfish from sticking.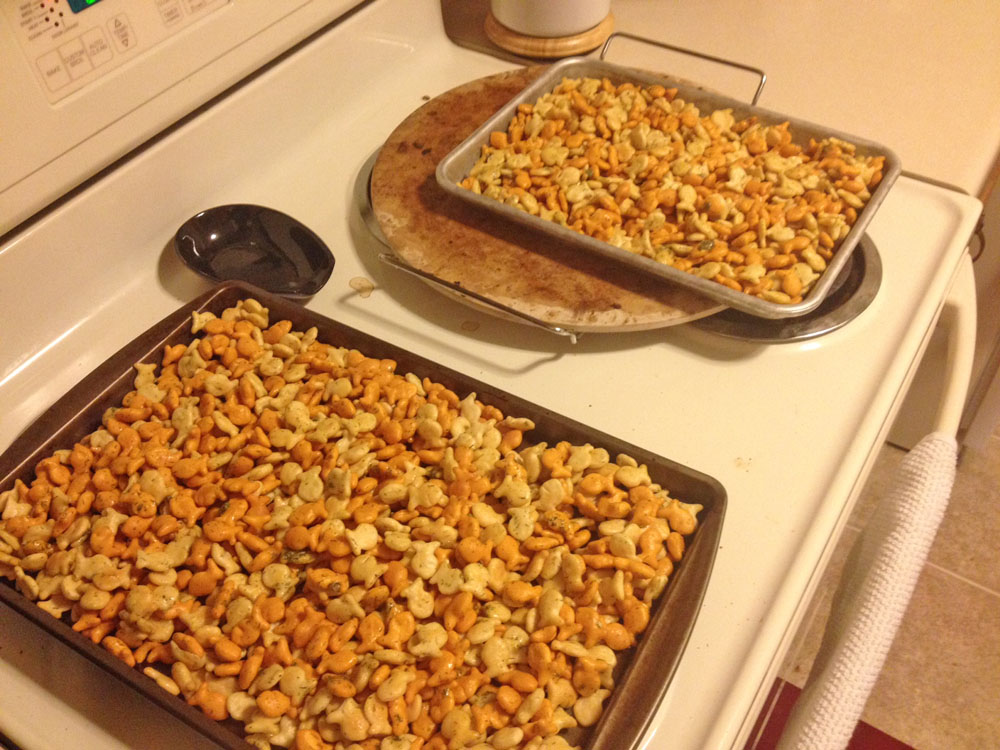 Bake at 250 degrees for one hour, stirring the mix every 15-20 minutes. This recipe makes a ton of the snack mix! It's great for a party or you can bag them up for snacks on the go.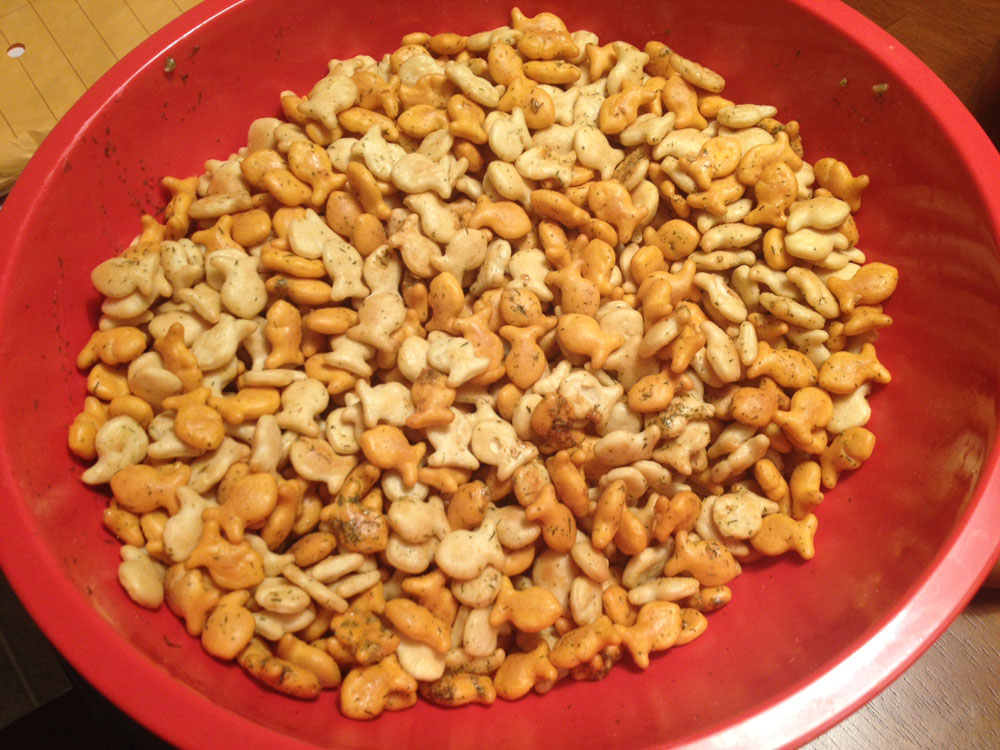 Holiday Munchies: Goldfish Snack Mix
Prep time:
Cook time:
Total time:
Ingredients
2 bags cheddar goldfish
1 bag original goldfish
1 bag Parmesan goldfish
1 stick butter (unsalted)
2 tsp Worcestershire sauce
1 package dry ranch mix
1 tsp dill weed
Instructions
Preheat oven to 250 degrees
Add all the goldfish to a large bowl
Melt the butter
Mix Worcestershire sauce, ranch mix and dill weed into melted butter
Pour mixture over goldfish
Stir until seasoning coats all goldfish
Spread goldfish onto edged baking sheet or roasting pan
Bake at 250 degrees for one hour, stir every 15-20 minutes
This recipe was adapted from Tidy Mom.