Christmas can be an incredibly happy time. It can be full of joy and love and hope. But it can also be a very difficult time. It can be full of disappointment, sadness, hurting, and loneliness. I know there are people out there who are struggling this season. For some, the holidays don't seem so happy.
Two years ago, I was struggling during the holidays. I know what if feels like to have an aching heart during what is supposed to be such a joyful season. For those of you out there who are hurting right now, please know you are not alone.
I've complied a list of posts from others that will hopefully encourage those of you who are in a season of sorrow, even while everyone else seems to be smiling and laughing. Not all of them are specifically about the holidays, but I hope that you will click a few of them and read. Read all of them if you need to.
Soak in the words. Let the sunshine seep into your skin, warming you and comforting your heart. And know that you are being prayed for.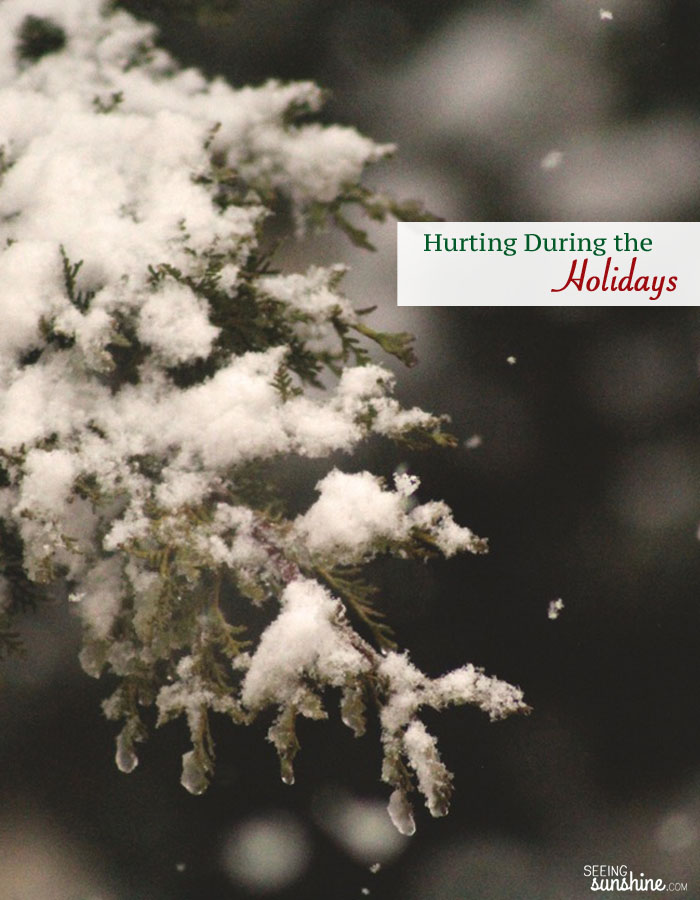 Posts for Those Hurting During the Holidays
If you are feeling depressed:
If you are dealing with the loss of a loved one:
If you are longing for a child:
If your marriage is in a crisis:
If you're feeling burnt out or weak:
If you are struggling with singleness:
I also want to share with you two books that you can purchase if you'd like. All are less than $10, so I think it's very worth the money.
I hope that these can be some encouraging resources for you during your difficult time. And please know, it will get better. It may take time, but it will get better.
Weeping may endure for a night, but joy comes in the morning. -Psalm 30:5