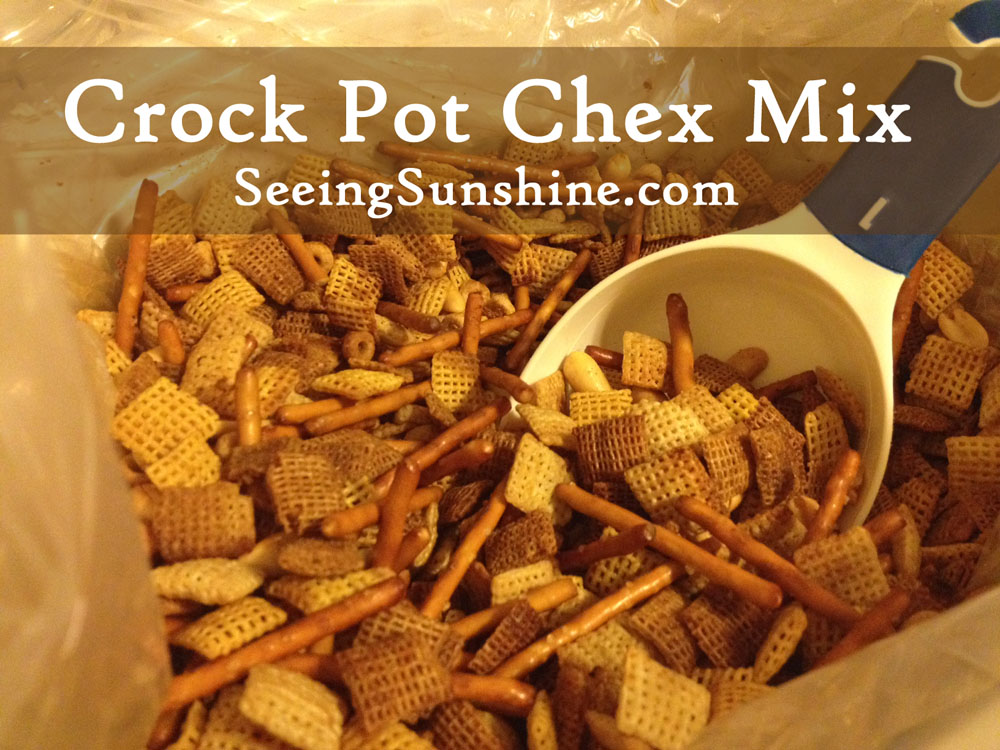 One of my all time favorite snacks to munch on is chex mix. Homemade chex mix is the best. I remember sitting in a big recliner chair at my great grandma's with a giant tub of her homemade chex mix in my lap. I sat there munching away while the adults played a game — and it was pure happiness. I'm using a crock pot for this recipe, so hopefully it will be even easier!
Here's what you'll need:
Corn Chex cereal
Rice Chex cereal
Wheat Chex cereal
Pretzel sticks
Peanuts
Cheerios
Butter
Worcestershire sauce
Garlic powder
Onion powder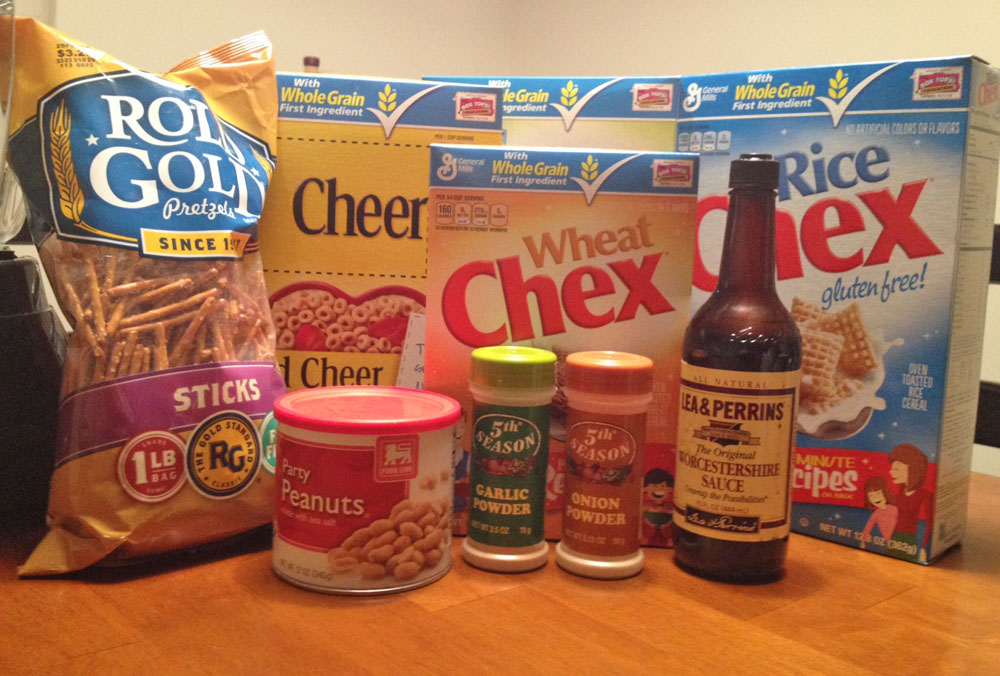 Pour all the cereals, pretzels and peanuts into the crock pot and stir them around.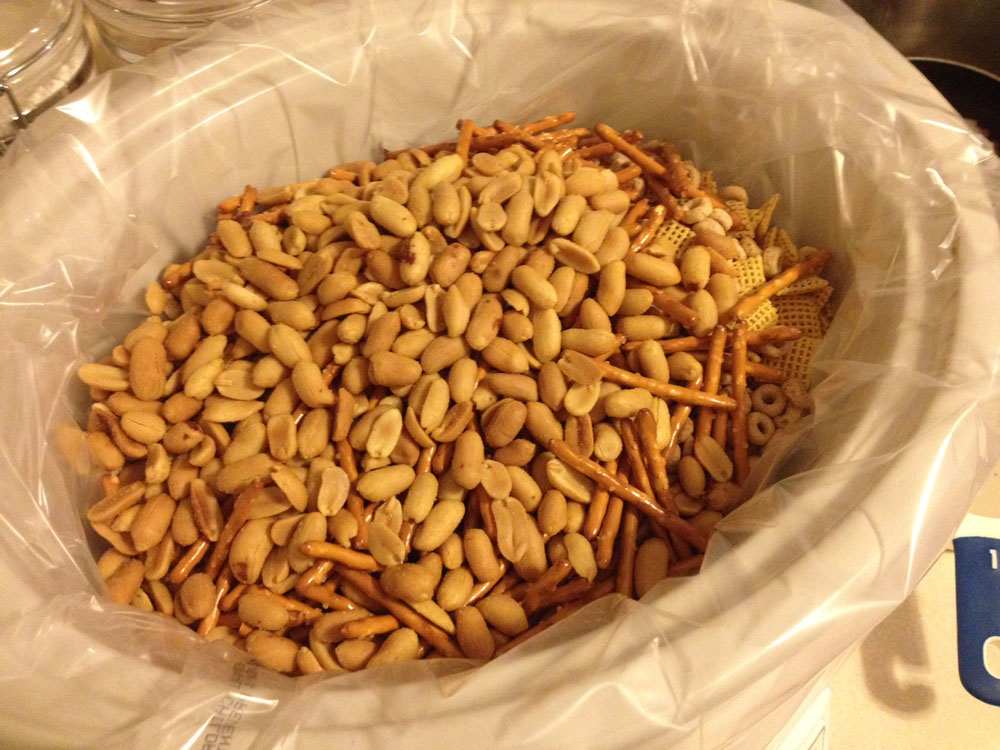 Melt the butter. Pour the Worcestershire sauce and the seasonings in the butter. Stir it around. Pour the mixture over the cereal mix.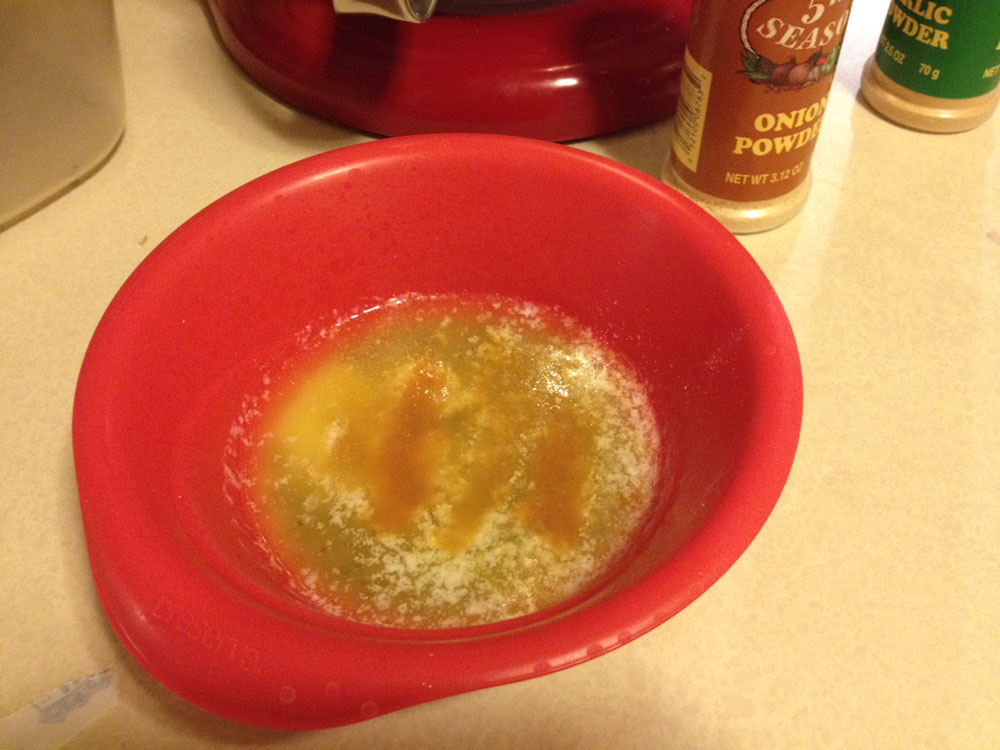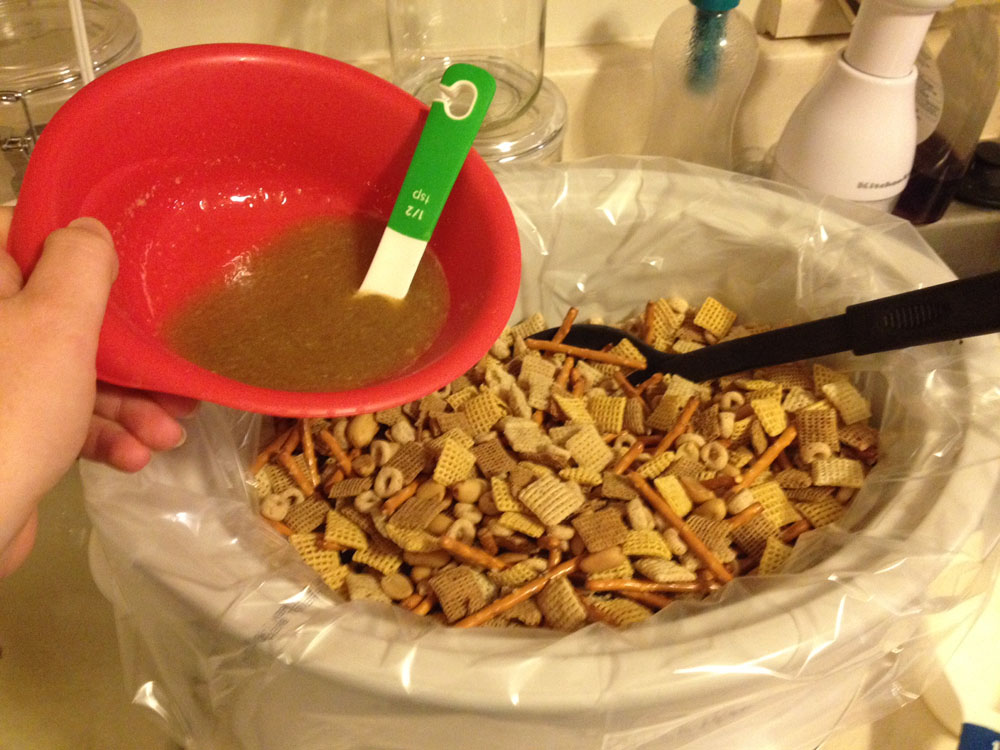 Stir it around really well. Cook on low for 2.5 hours, stirring every 30 minutes. Be sure to stir it! The pieces that were on the bottom of the crock pot burnt a little for me.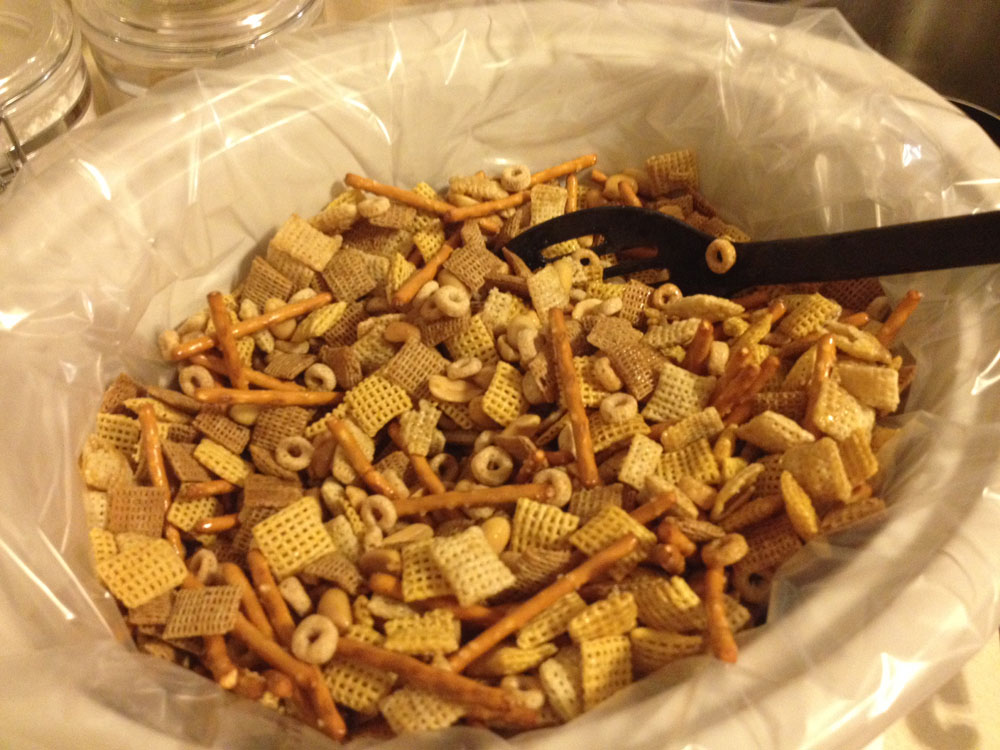 Mine seemed a little soggy/wet, so I took it out of the crock pot and let it stand for a little bit — bam! It worked — perfect!

Holiday Munchies: Chex Mix
Prep time:
Cook time:
Total time:
Ingredients
3 cups corn Chex cereal
3 cups rice Chex cereal
3 cups wheat Chex cereal
2 cups Cheerios
2 cups pretzel sticks
2 cups peanuts
1 stick butter, melted
4 Tbs Worcestershire sauce
2 tsp garlic powder
2 tsp onion powder
Instructions
Pour cereals, pretzels and peanuts into crock pot, stirring
Melt butter
Add Worcestershire sauce and seasonings to melted butter, stir well
Pour butter mixture over chex mix, stirring well
Cook on low for 2.5 hours, stirring every 20-30 minutes
Be sure to check out my other holiday recipes on my recipe page!