Our holiday cookies series is coming to an end. Have you tried any of my cookie recipes? My favorite recipe is Swirl Butter Cookies — I could eat those all day!
Today, I'm sharing Snowflake Oreos! These cookies are so easy, probably because half the cookie is already made thanks to Nabisco.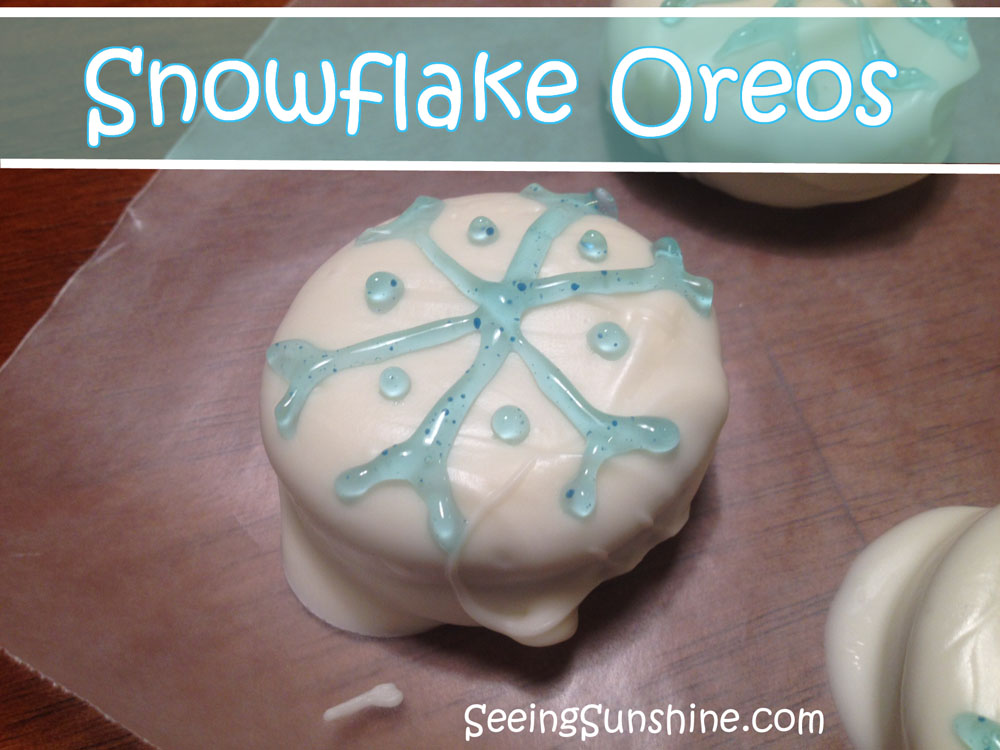 Here's what you'll need:
Oreos
White chocolate chips
Decorating Gel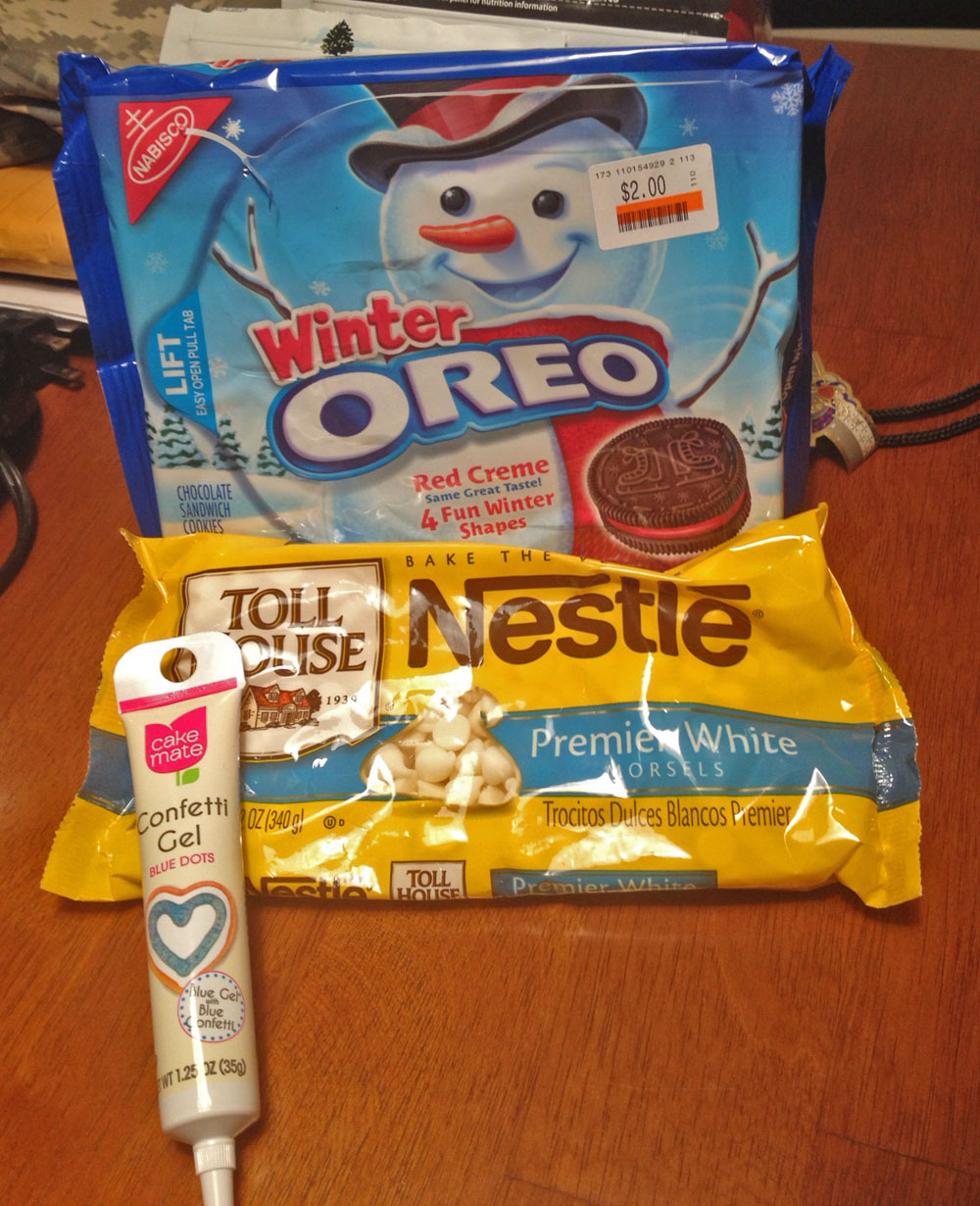 Begin by melting the chocolate chips in the microwave at 15 second intervals. Stir between each heating until the chocolate is completely melted. It usually take one minute, but you have to do it in intervals or the chocolate will scorch.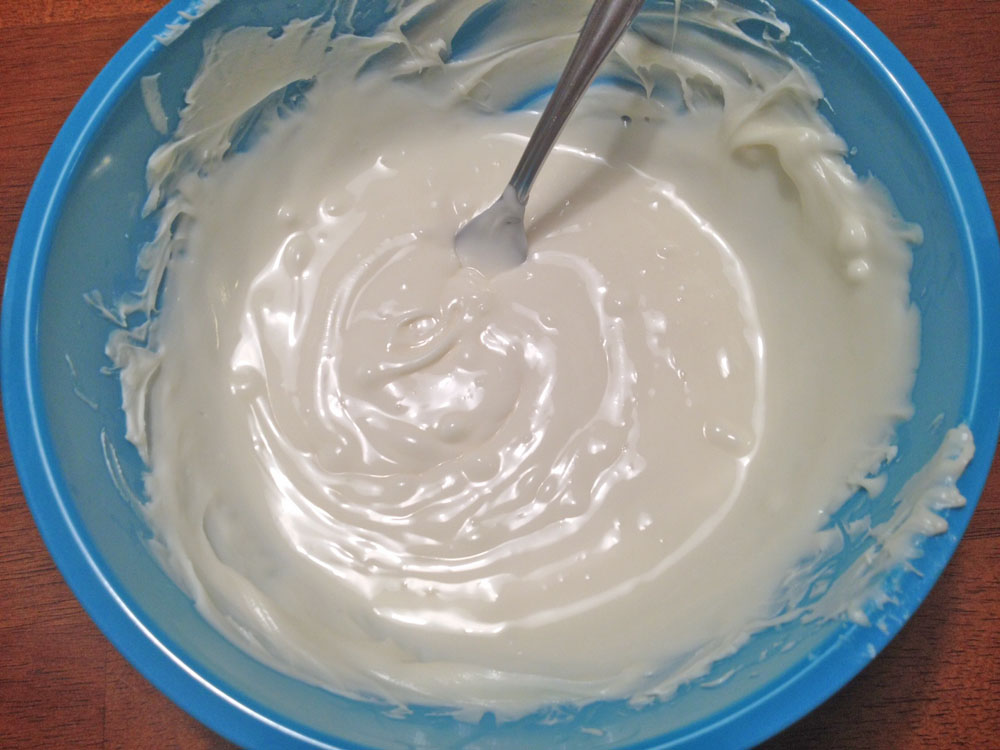 Take one Oreo at a time and drop it into the chocolate, covering all sides. I used a fork to lift the Oreo out of the chocolate, letting the extra drip off. Set each chocolate covered Oreo on a sheet of wax paper.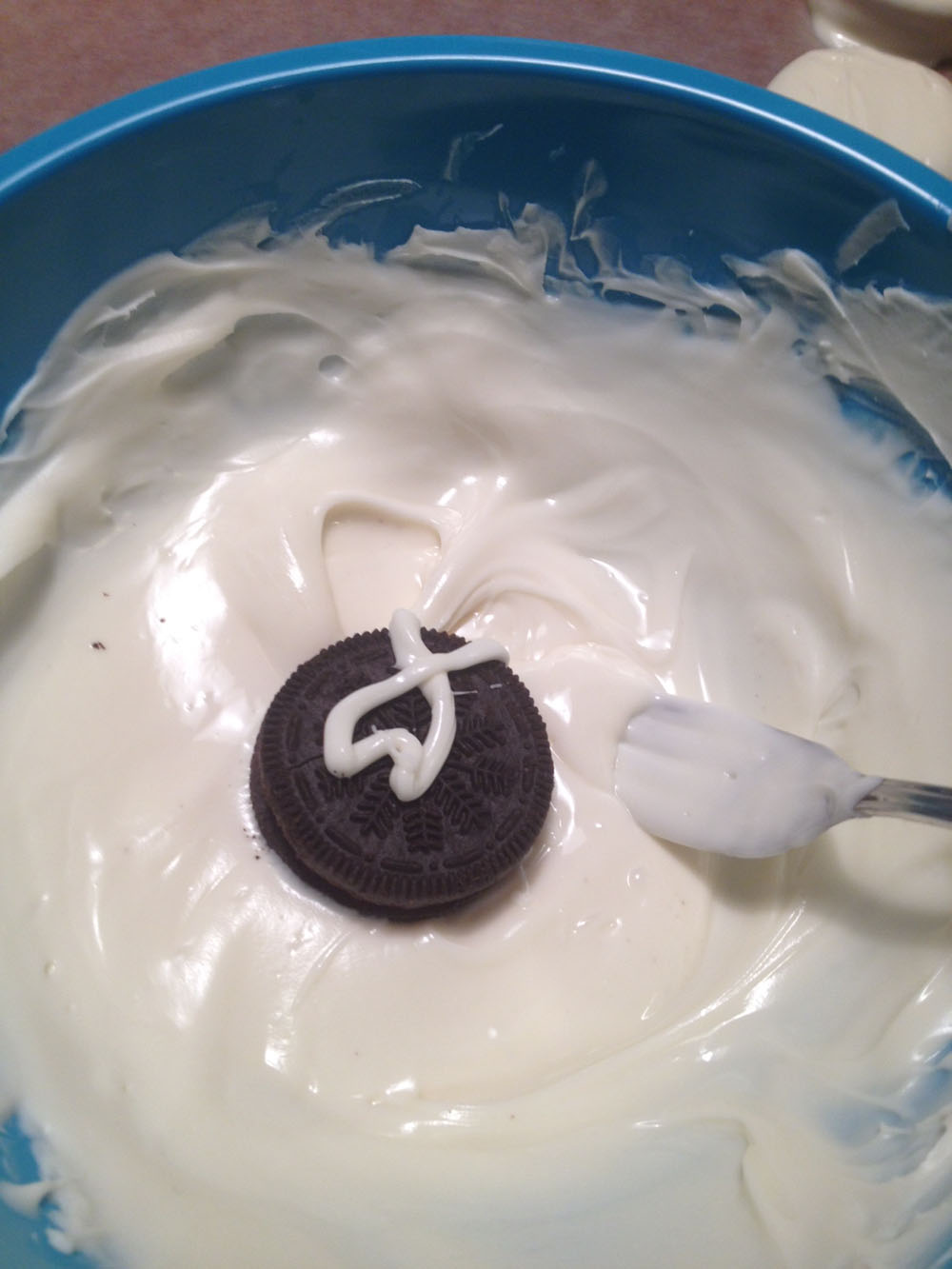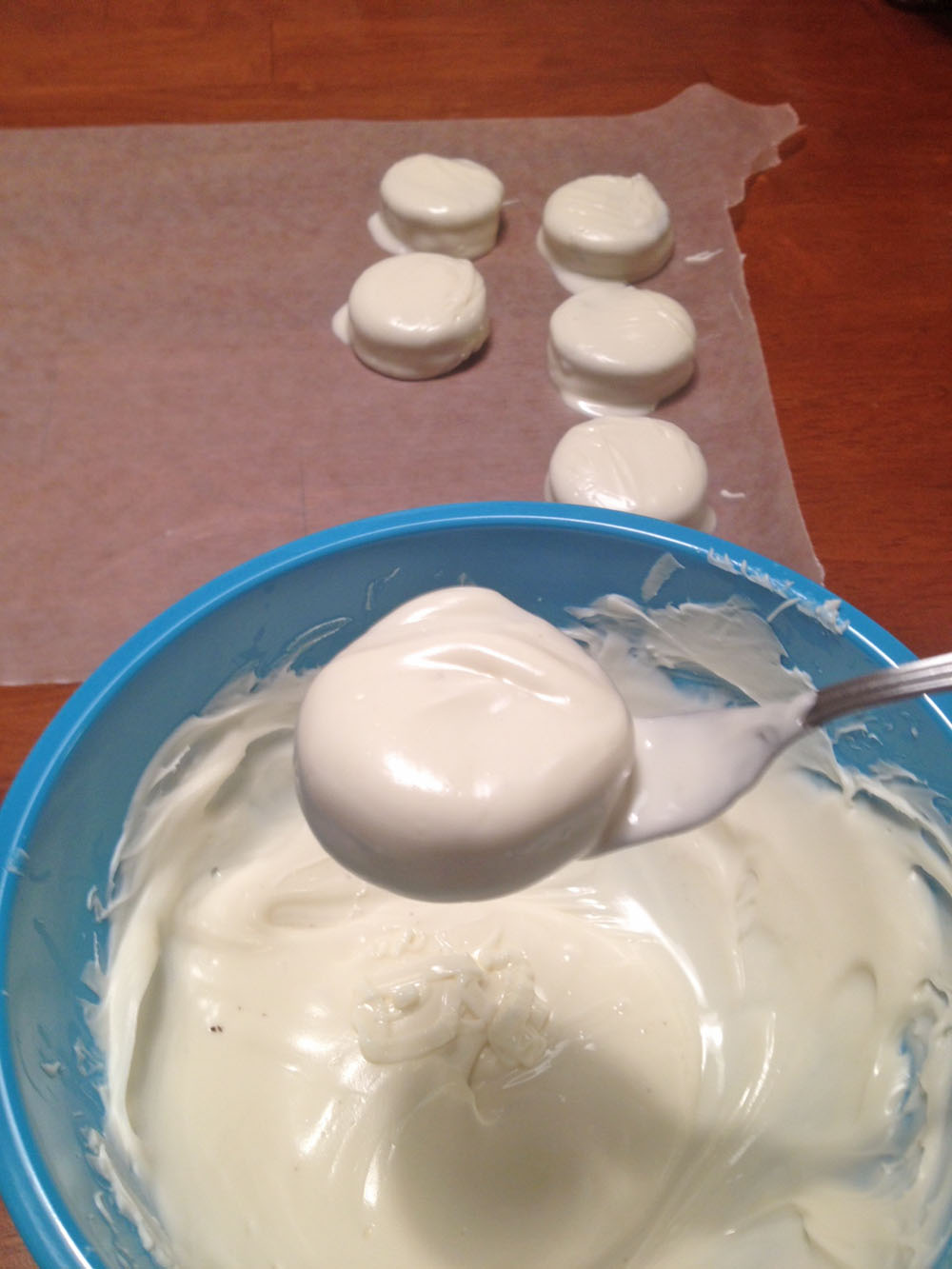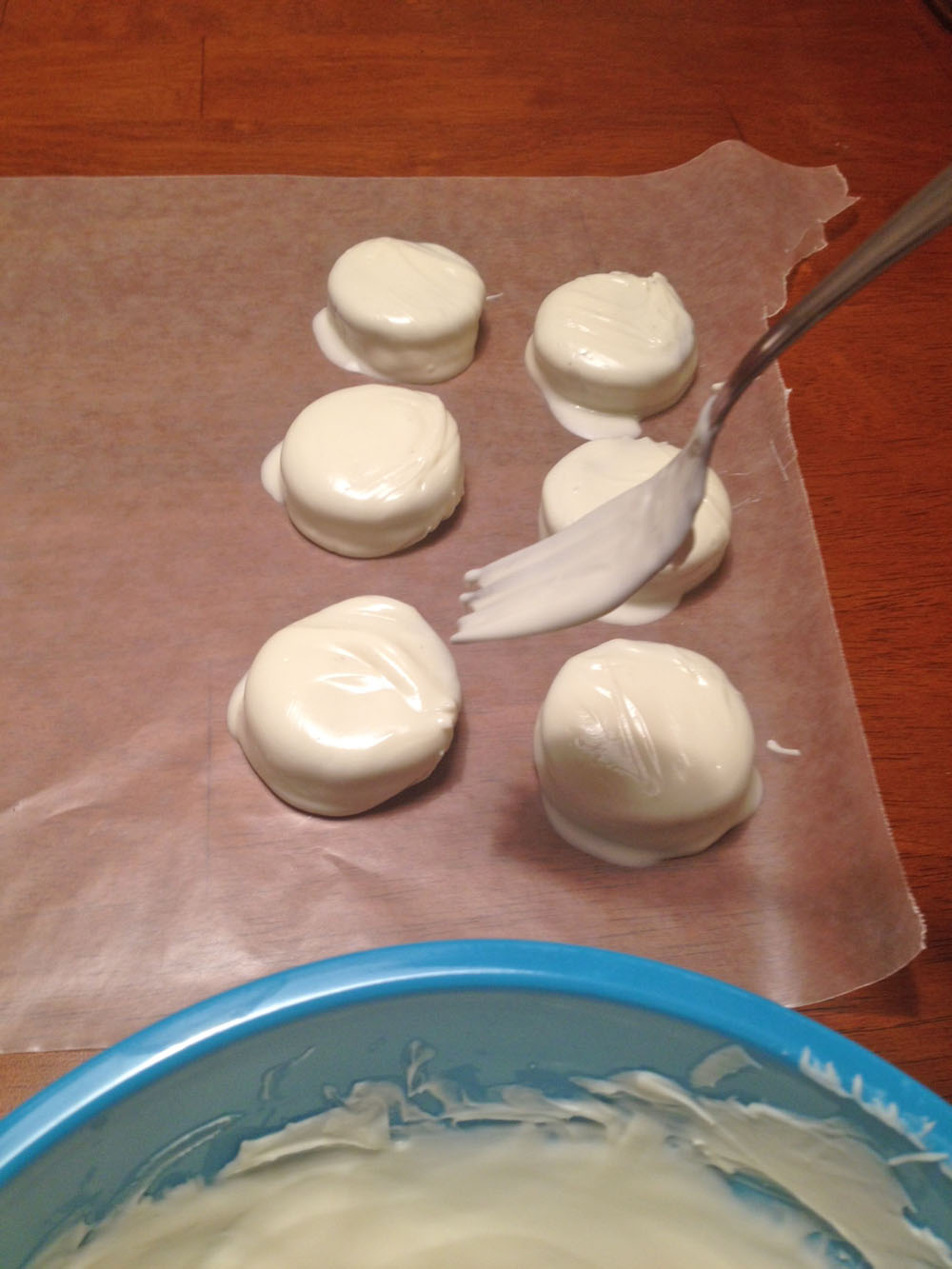 Let the chocolate set by waiting about one hour. Once the chocolate is hardened, use the decorating gel to draw snowflakes on each one. I used a light blue decorating gel that had confetti mixed in, which I thought helped make the snowflakes sparkle.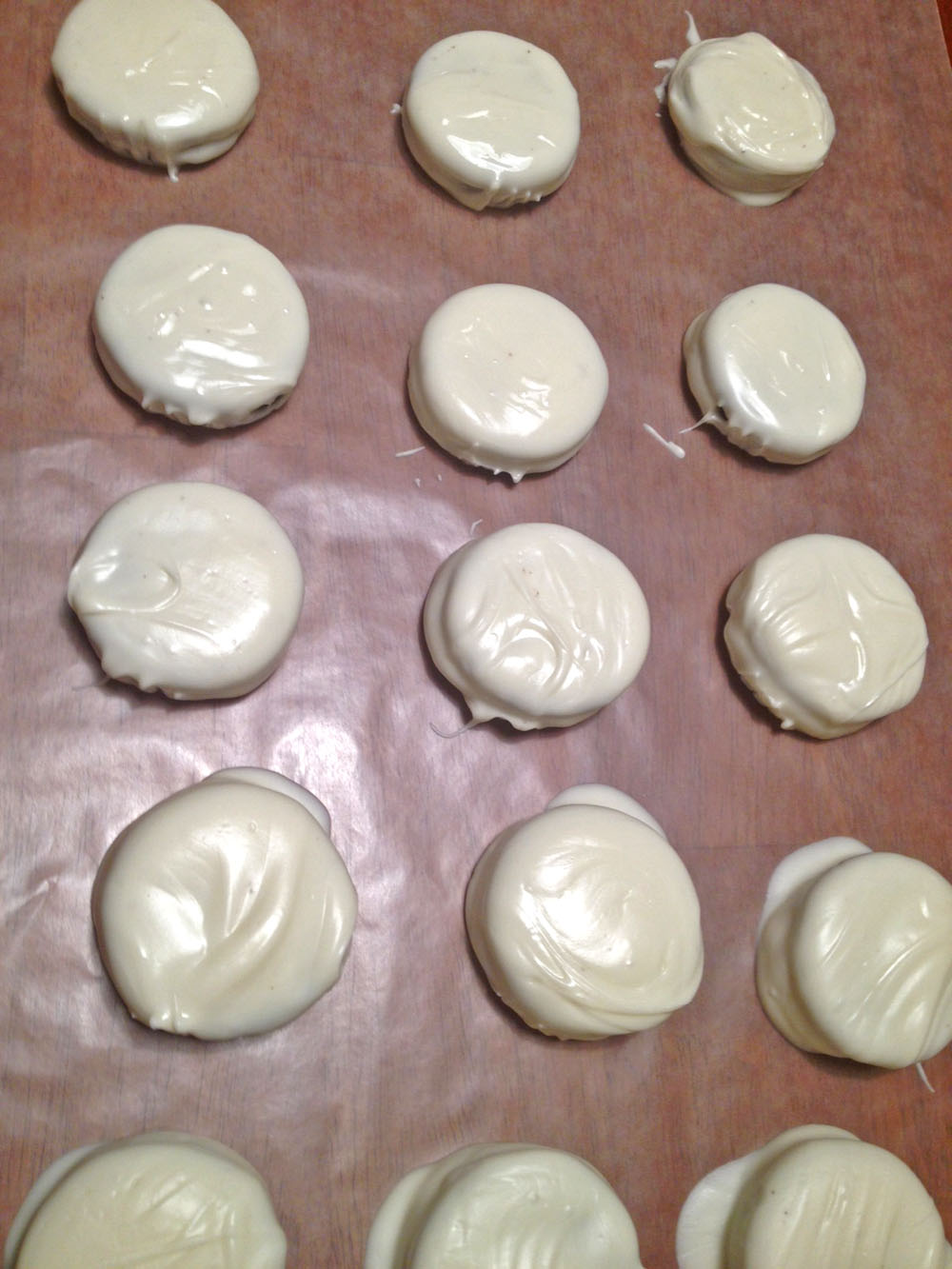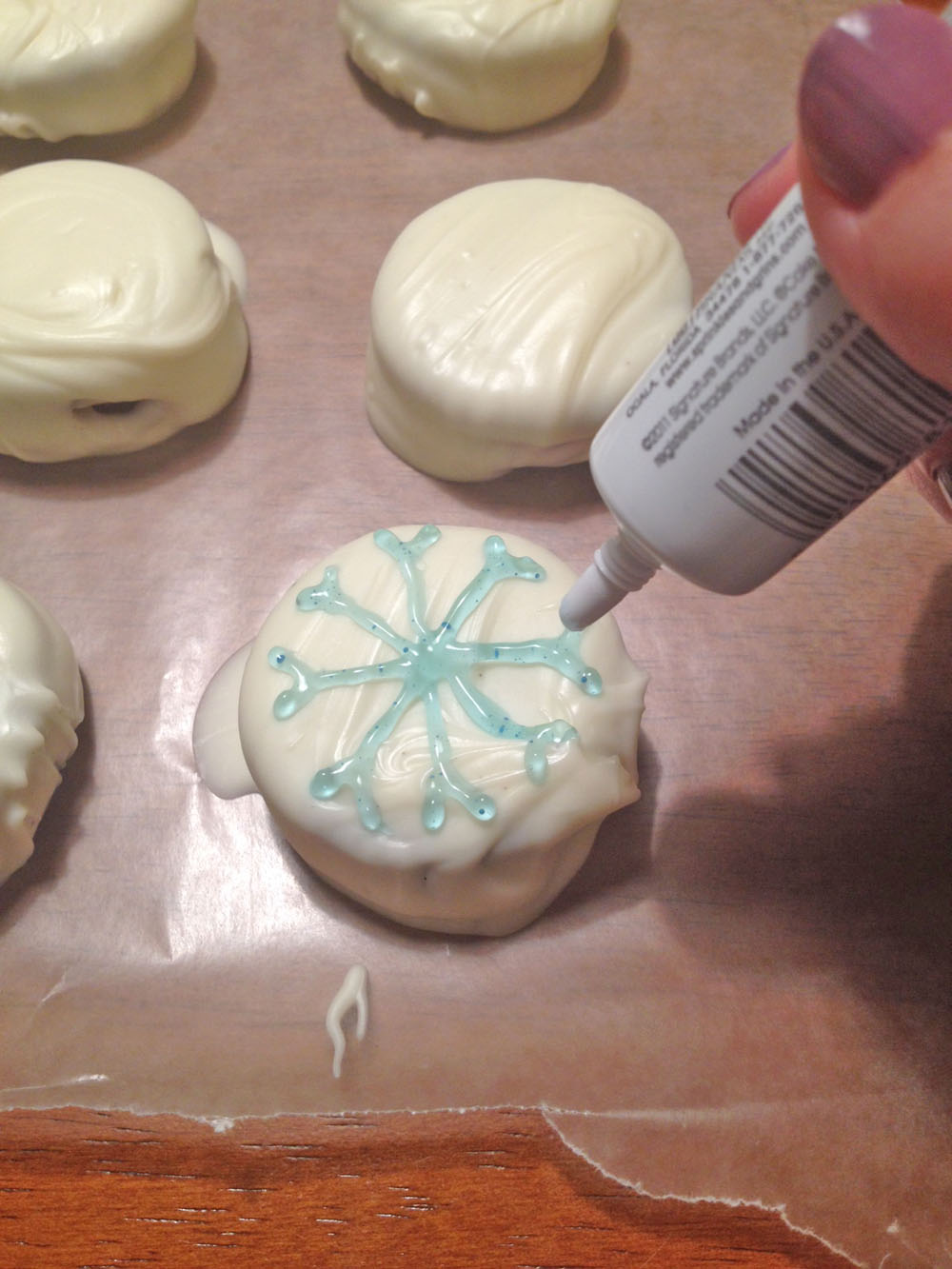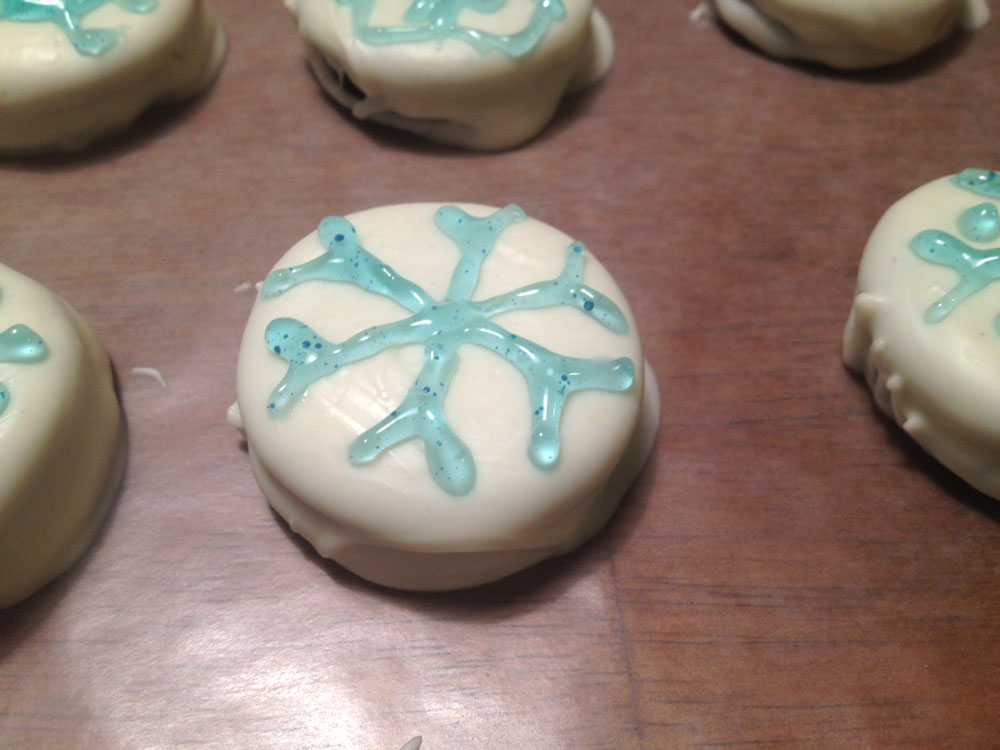 Holiday Cookies: Snowflake Oreos
Ingredients
1 bag white chocolate chips
15 Oreos (approximately)
1 tube decorating gel (light blue)
Instructions
Melt the chocolate chips in the microwave at 15 second intervals, stirring between each heating
Place each Oreo in the chocolate, covering the Oreo
Using a fork, pull Oreo out of chocolate, letting extra chocolate drip off
Place Oreos on wax paper to dry
Once chocolate is hardened, draw snowflakes using decorating gel