I always meant to write a post sharing about my bachelorette party, but I just never got around to it for some reason. Now, eight months later I'm finally going to tell you all about it!
My maid of honor Aubrey planned my bachelorette party, and I had a fantastic time. She decorated, made food, planned games, bought gifts, and even made something very special for me with the help of my friends.
The best part about my party was it didn't include anyone getting drunk. I really wanted to celebrate my singleness in a clean, fun way. No bars, no clubs, no dirty decorations — that's just not me. (I have no problem with alcohol as long as it is used responsibly.)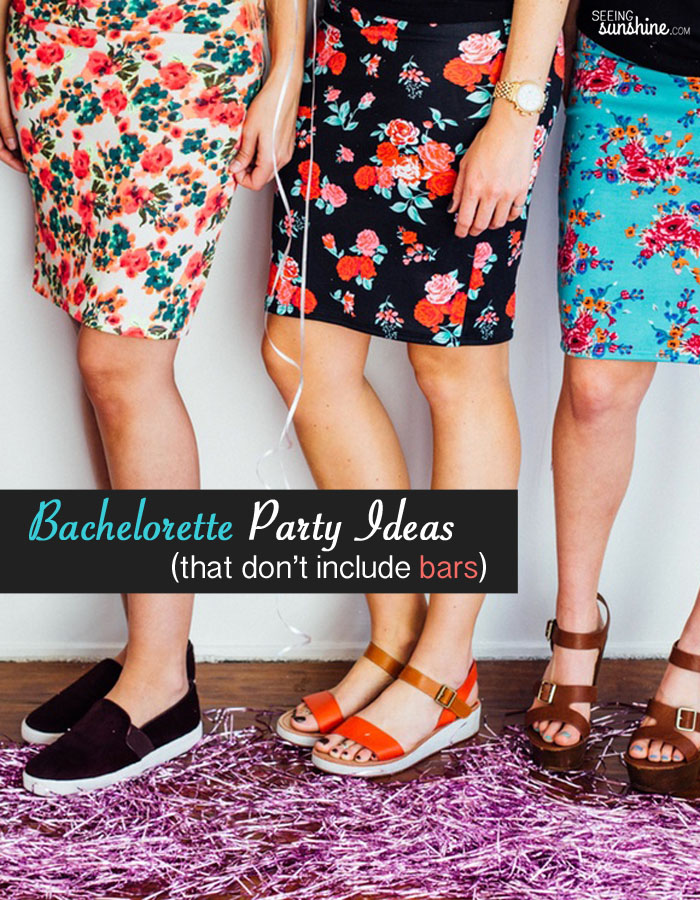 All About My Bachelorette Party
First, we all got dressed up. I enjoy getting all dolled up every once in awhile! Looking cute, we headed to Olive Garden for my favorite type of food. When we arrived, I was given a tiara
 and sash
 to wear — I loved it and everyone in the place kept telling me congrats! Check out this cute package with a tiara, sash, and even a veil to wear!
We ate delicious Italian food and enjoyed each other's company. A friend who couldn't come because she lived out of state had sent a note with some cash for Aubrey to give me during dinner. My friend wanted to buy me a drink. I was able to enjoy a drink and dessert thanks to my friends. My meal was paid for too. 🙂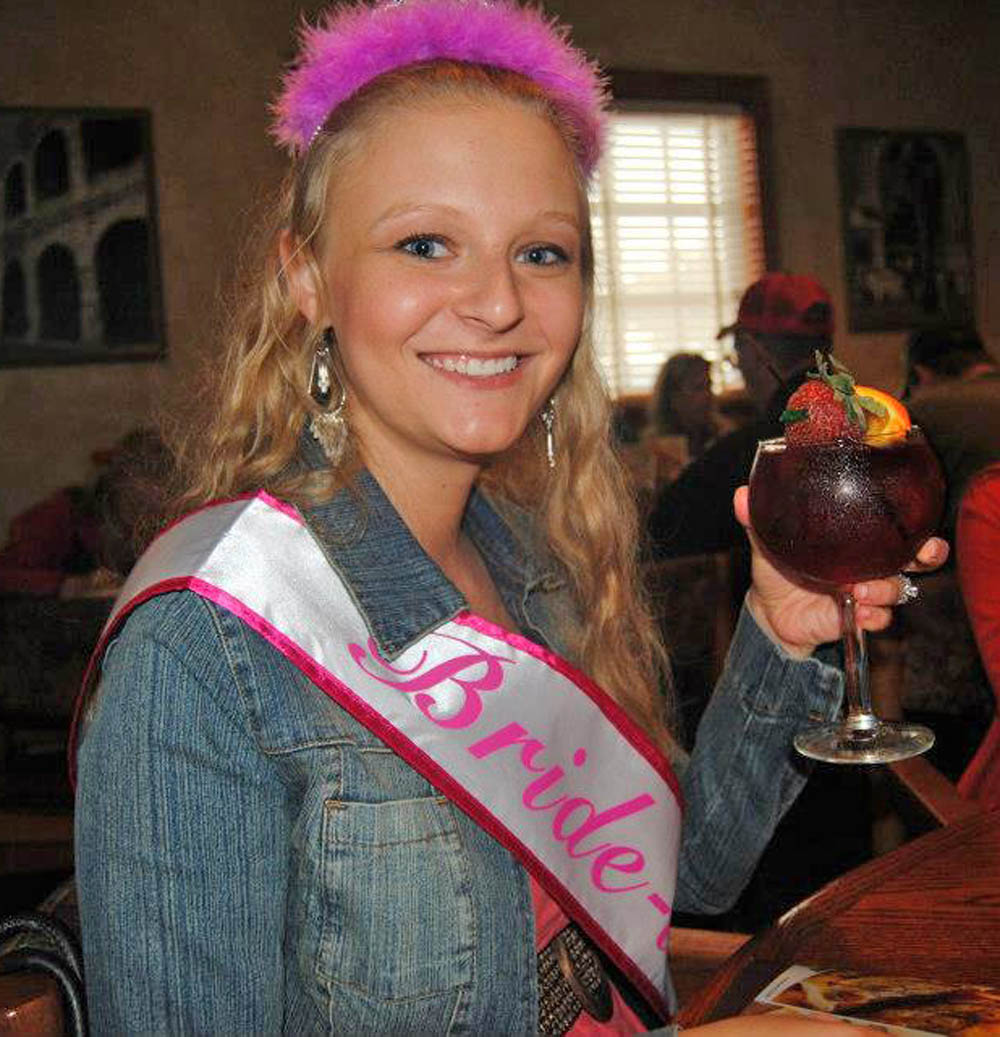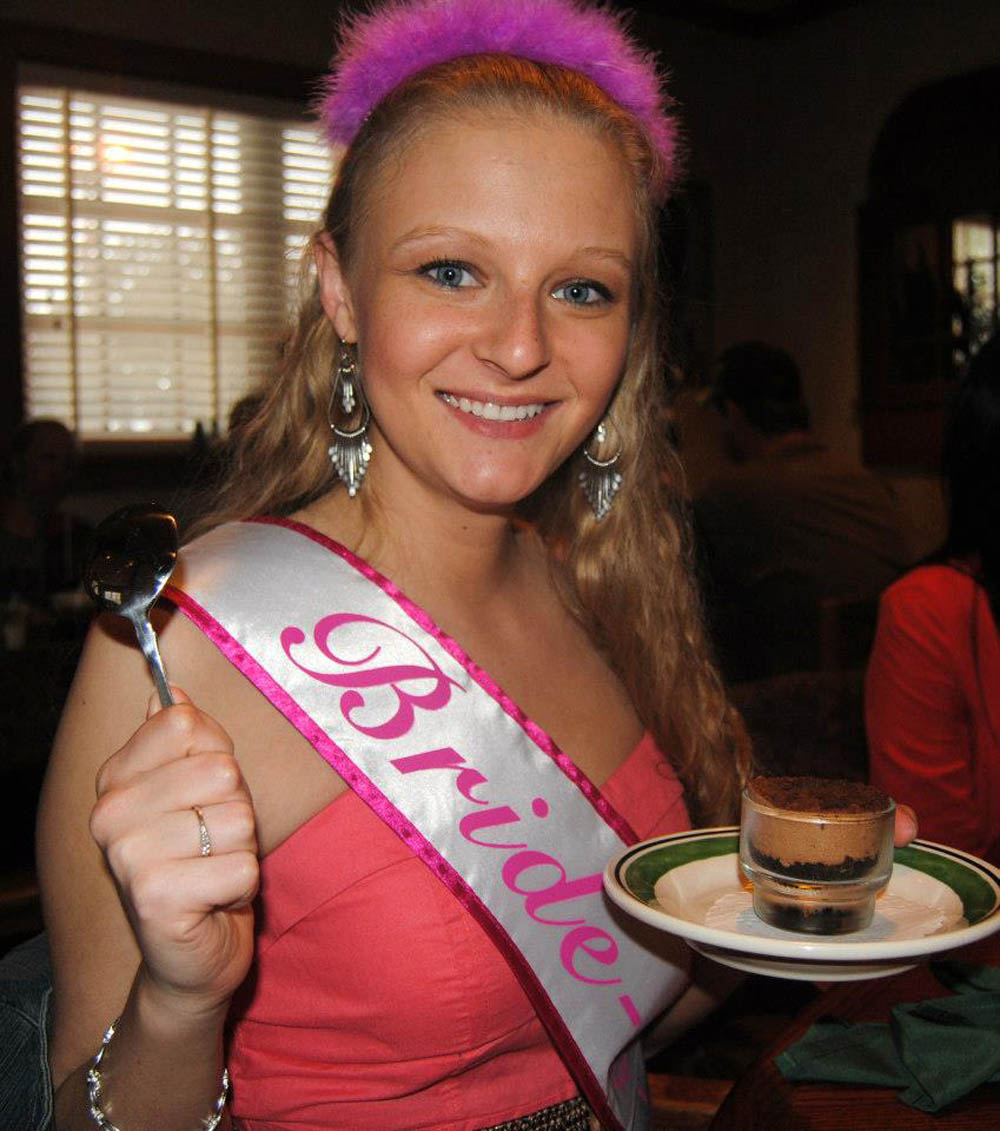 After Olive Garden, we all went back to my house. Aubrey had created a backdrop wall for photos using balloons. It turned out really cute, and we had so much fun taking silly photos.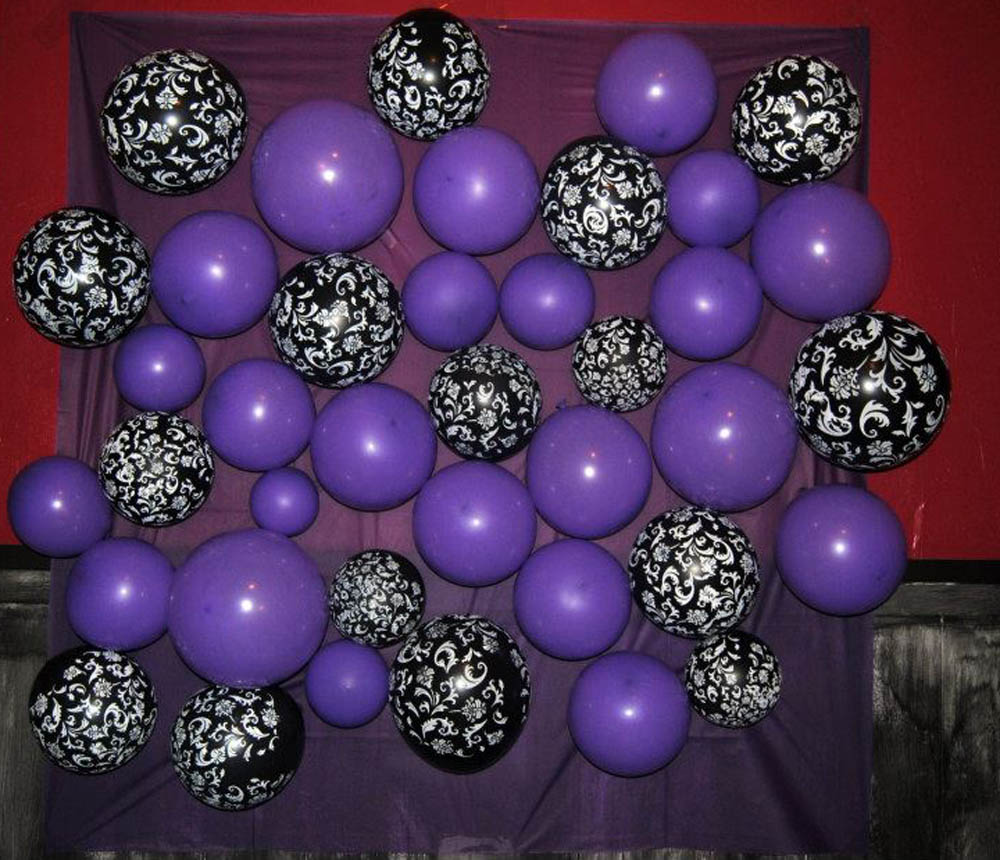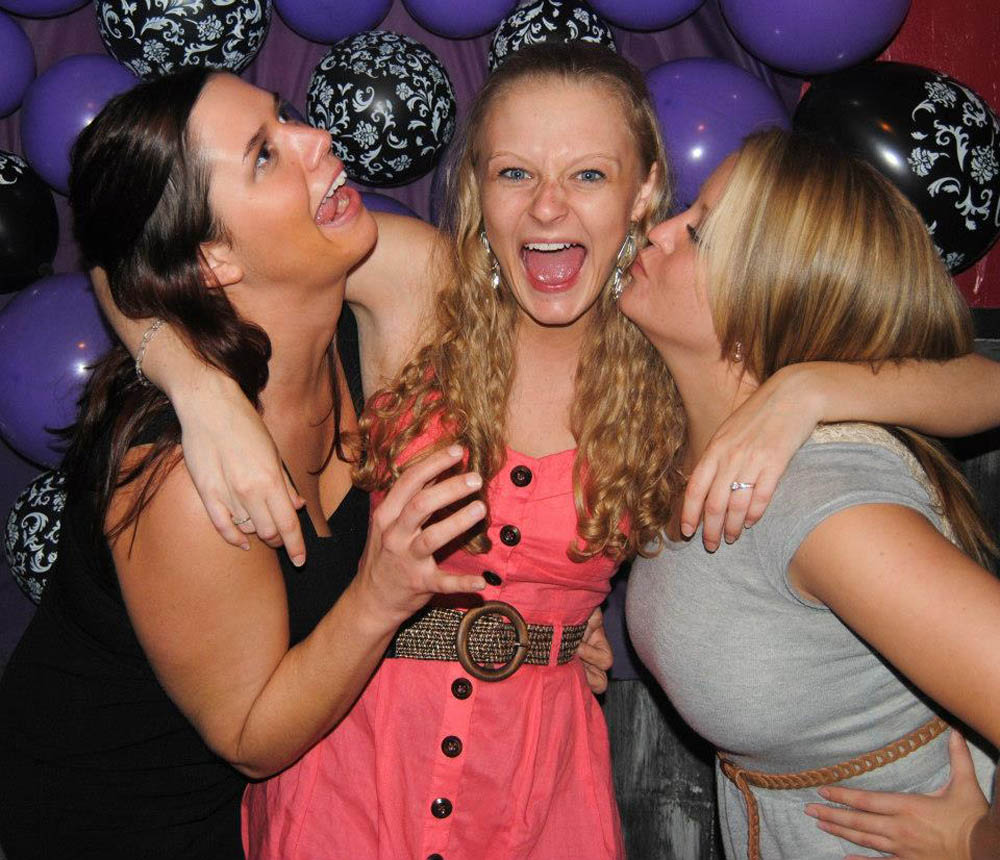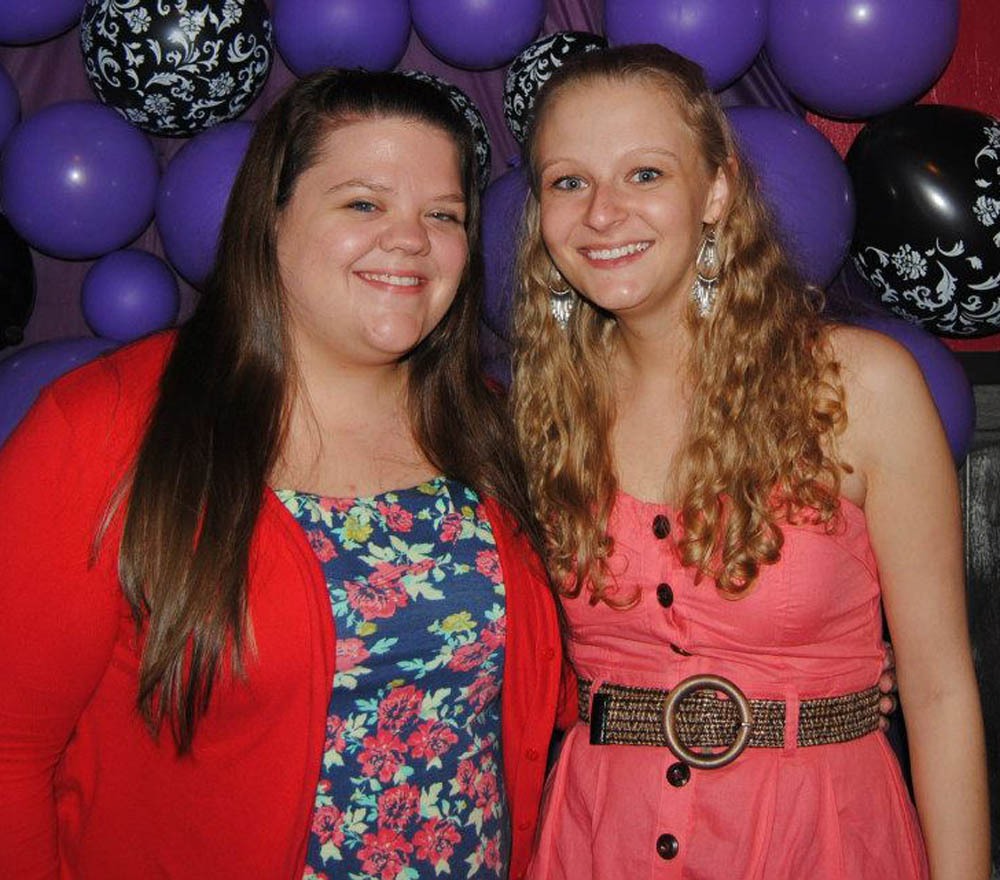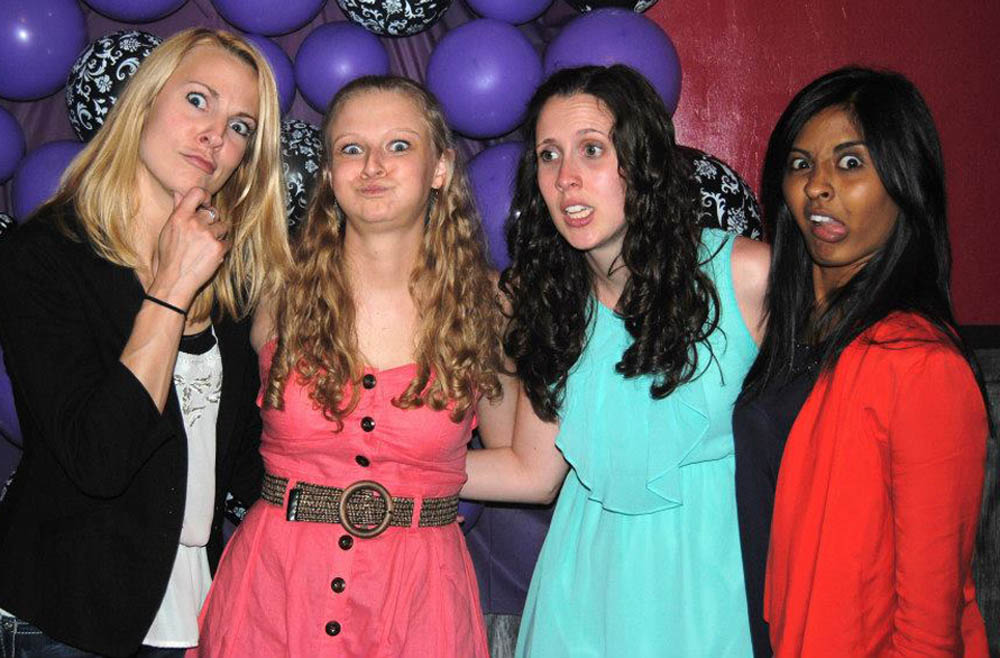 Aubrey had made cookies, brownies, and other goodies for us to snack on. We also had wine, water or, my favorite, Mike's Hard Lemonade to drink.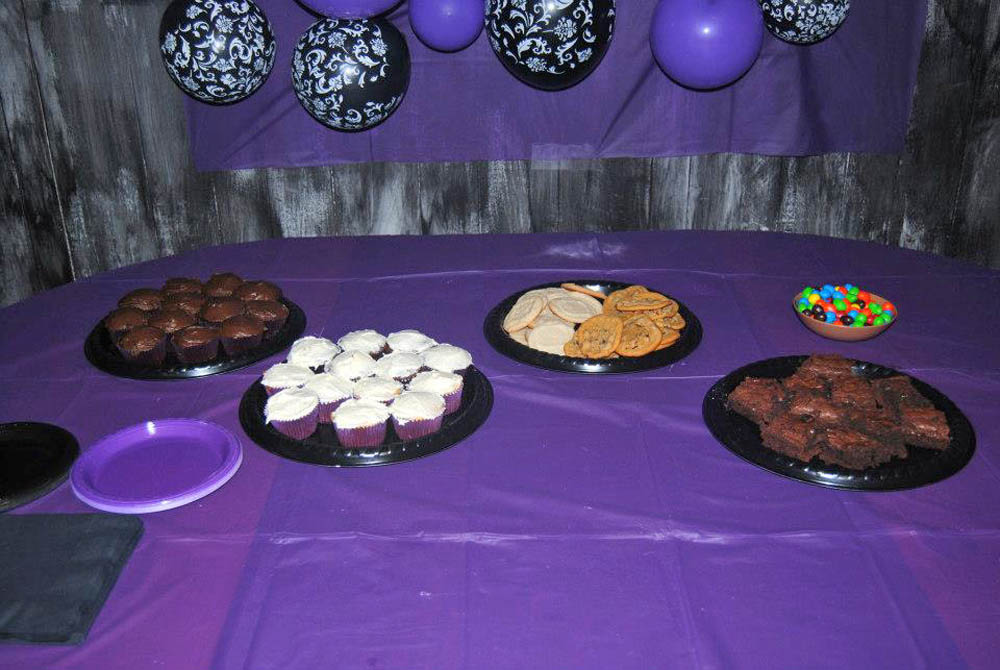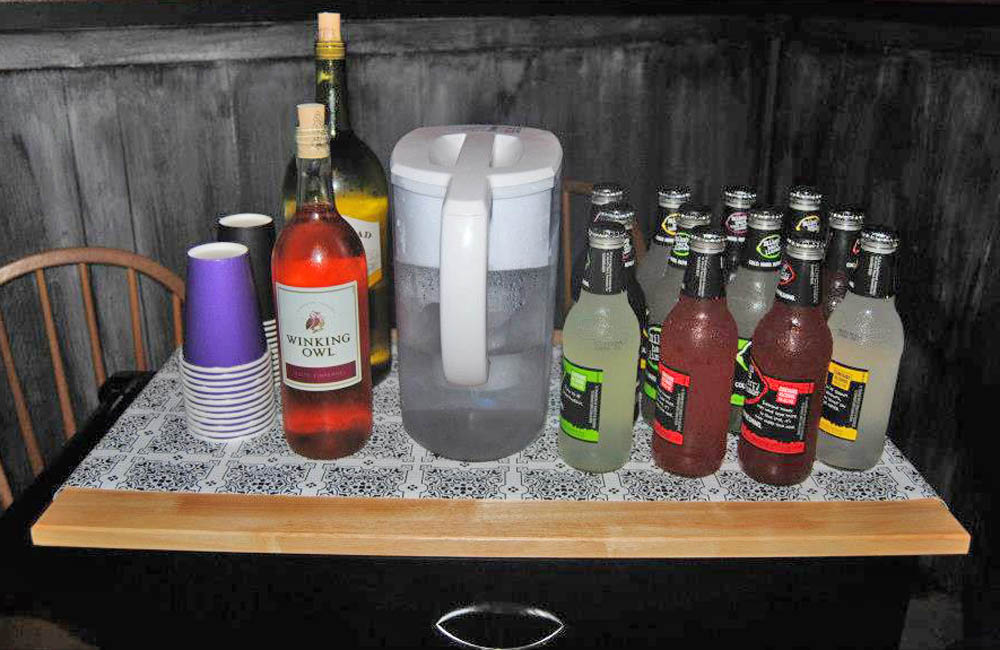 We laughed so much playing all the Minute to Win It
 games Aubrey had created for us. We played Don't Blow the Joker, Face the Cookie, Nose Dive, Suck It Up, and a couple others. We all got laughing so hard for some of these games, especially Face the Cookie.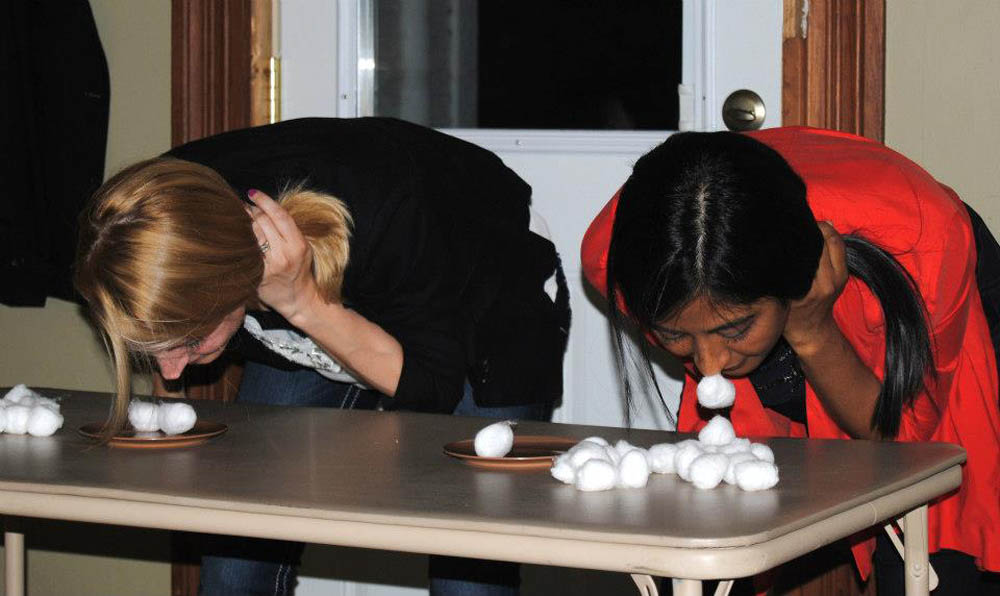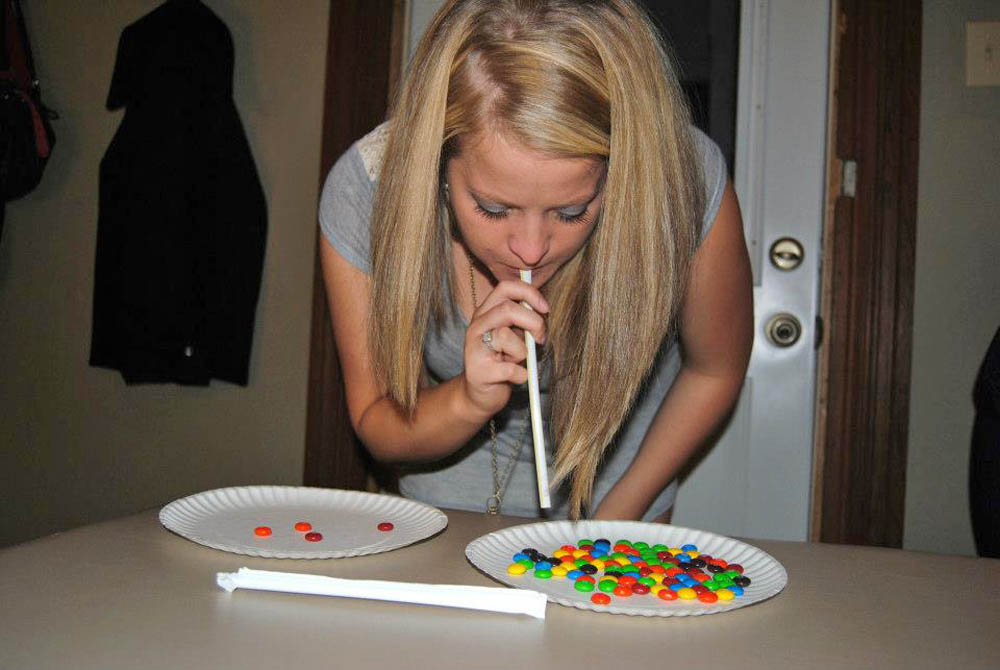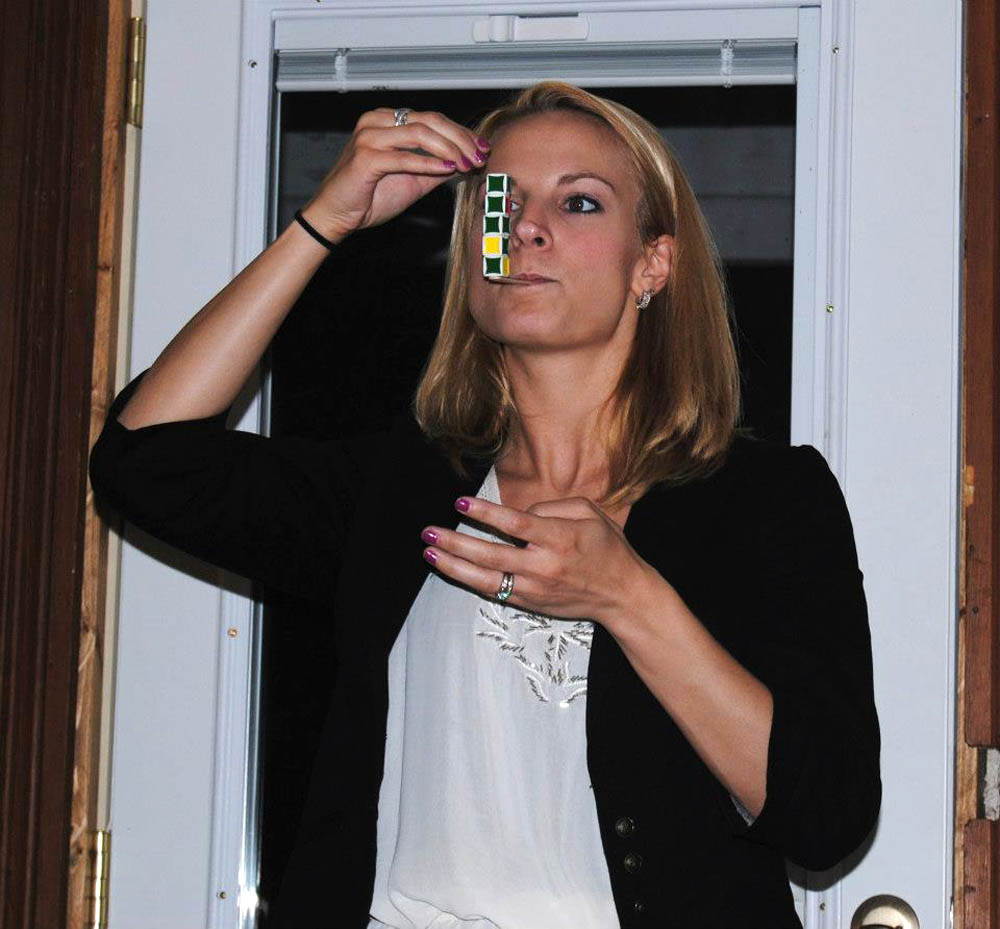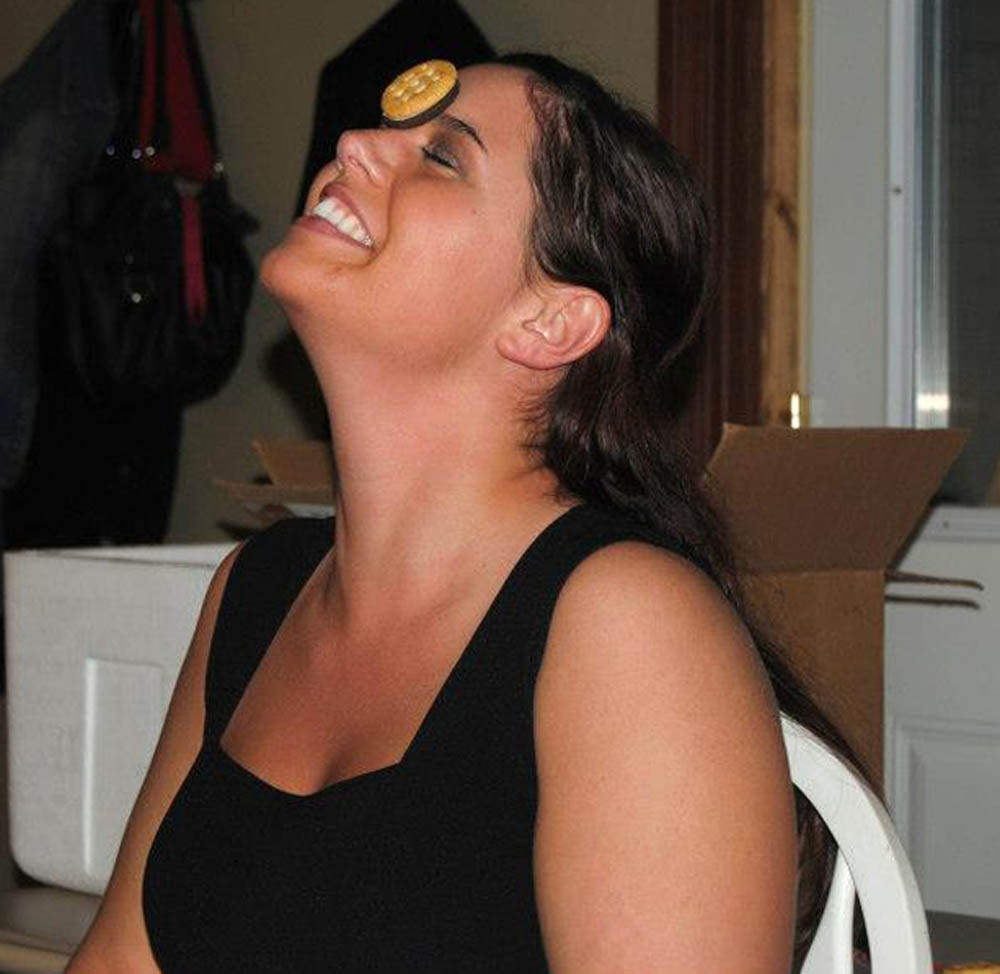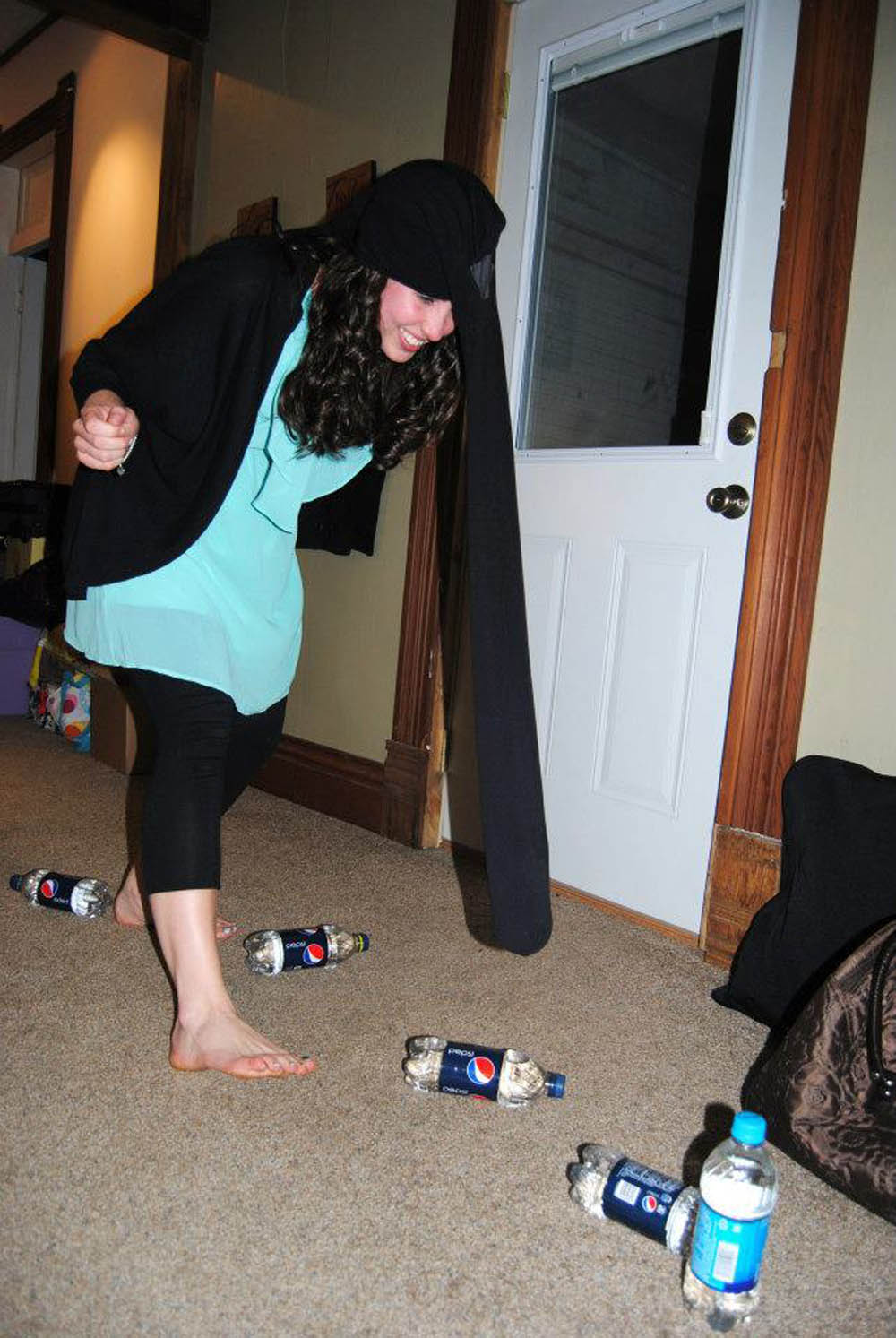 I also opened gifts at my party. Everyone had brought me lingerie to open, which was fun. Aubrey had also made a Date Night Ideas Jar
 to give me. She gave everyone a couple slips of paper and asked them to write down date night ideas to put inside the jar. Travis and I keep the jar on our dresser.
My favorite gift by far, though, was a scrapbook my friends made for me. Aubrey had asked everyone to make two pages with photos and memories for me. She had put all the pages together in a book. The first page is a letter saying how no matter where my marriage or the Army takes me, they will always be my friends and only a phone call away. It was so sweet, and I love looking through it.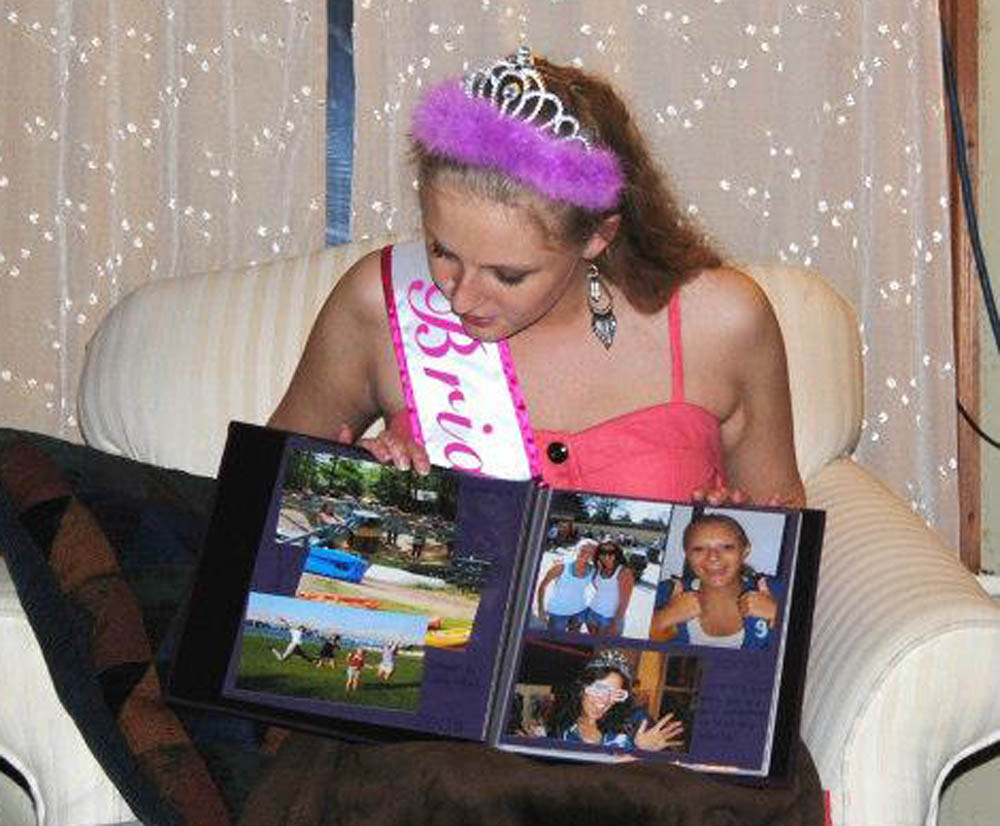 Some of the girls spent the night, so we could have a sleepover like old times. I had a great time throughout all of my party. I was so thankful for all my friends. They all made me feel so special.
This was what we did for my bachelorette party. But there are so many other ideas for clean, fun bachelorette parties!
Other Bachelorette Party Ideas
Have a spa day
Rent a cabin for outdoor activities
Have a pool party
Go camping
Have a game night
Spend the day at the beach
Go to an arcade or Dave & Busters
What other ideas do you have?
You might also want to check out these posts:
Be sure to follow my Pinterest boards Wedding Ideas and Party & Gift Ideas!