Looking for a delicious cookie to make for Valentine's Day? You know what they say — the way to a man's heart is through his stomach. Travis and I both thought these cookies were delicious!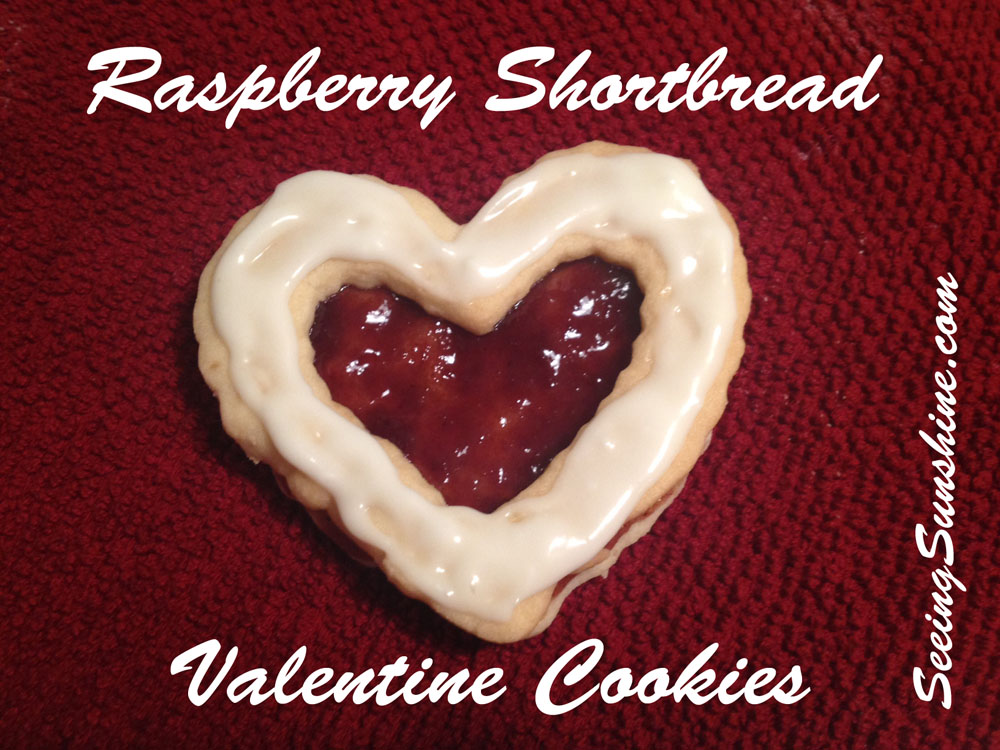 Here's what you'll need:
Butter (make sure it is softened!)
Sugar
Brown sugar
Flour
Salt
Raspberry preserves (or jam)
Powdered sugar
Heavy whipping cream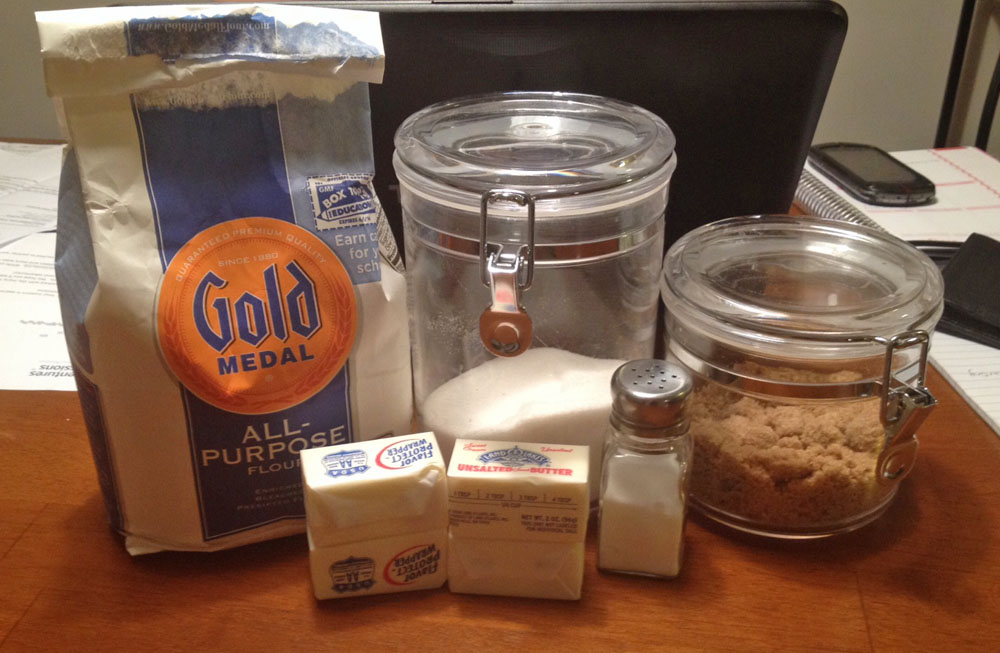 Start by creaming together the butter, sugar and brown sugar. Then, mix in the flour and salt until a soft dough forms.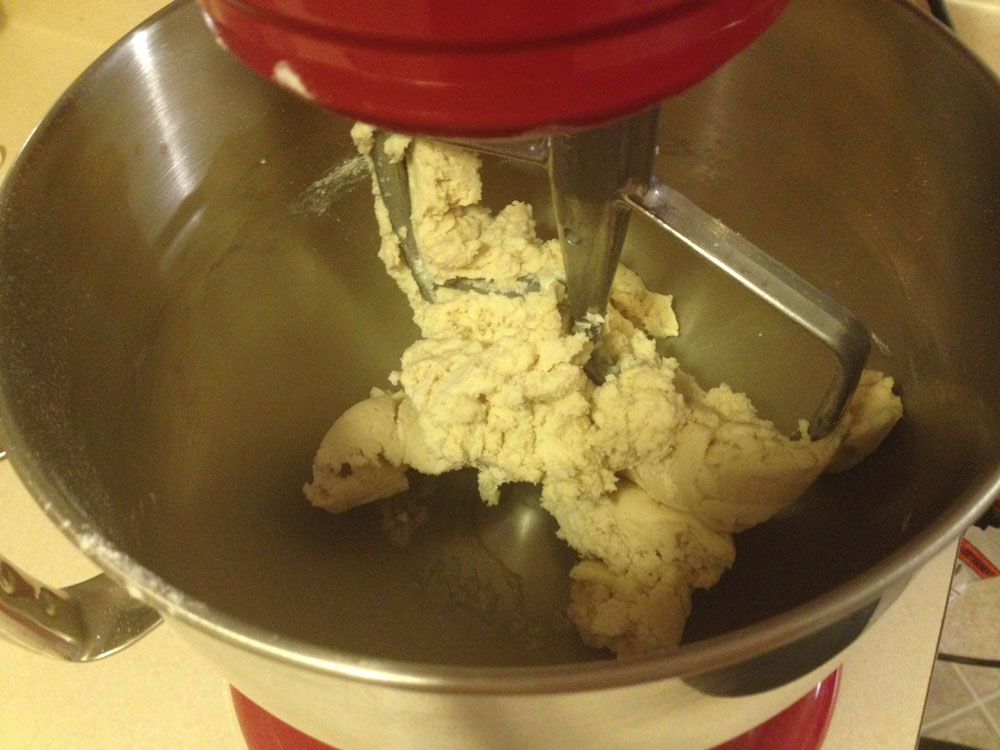 Roll out your dough. Be sure to flour the surface and the rolling pin. I needed lots of extra flour because my dough was very sticky for some reason.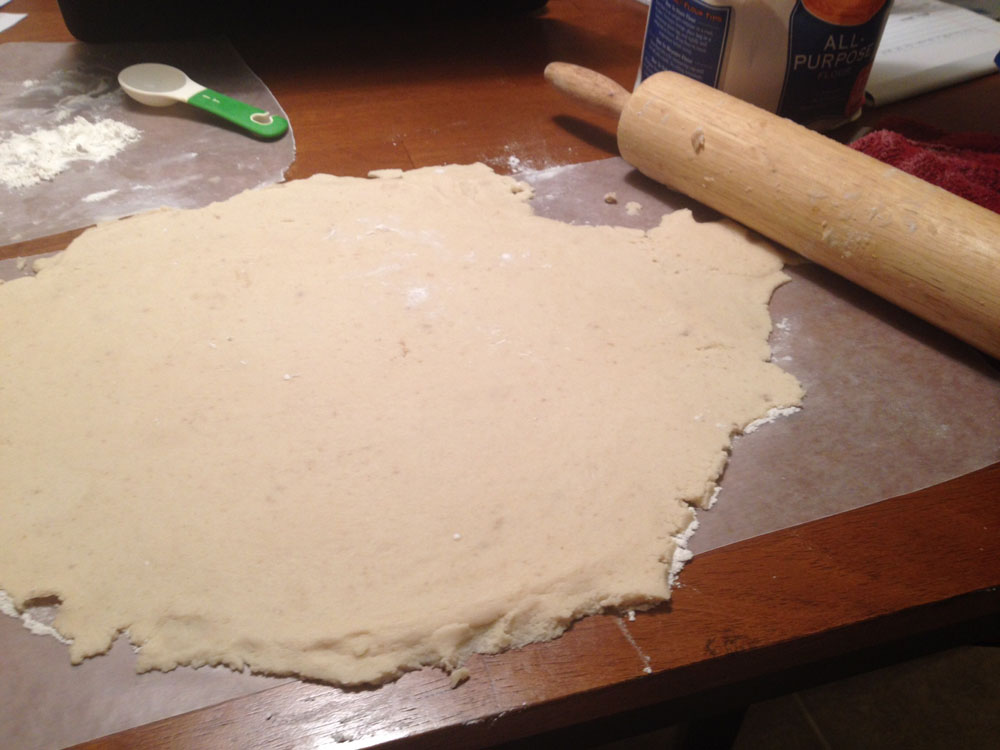 Cut hearts out using a cookie cutter. Using a smaller cookie cutter, cut out smaller hearts from half of the hearts. Place them on a baking sheet.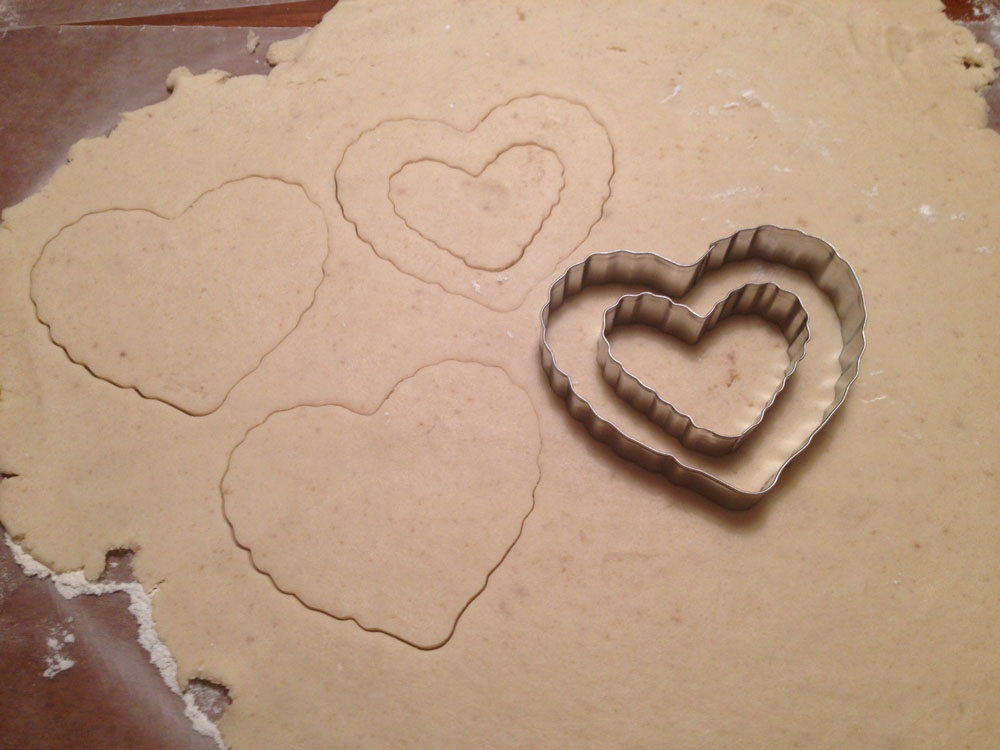 Preheat your oven to 350 degrees. Spread raspberry preserves over the large hearts (the ones that don't have a smaller heart cut out). Place in the freezer for about 10 minutes, which will help the cookies keep their heart shape. This jar of raspberry preserves is so good!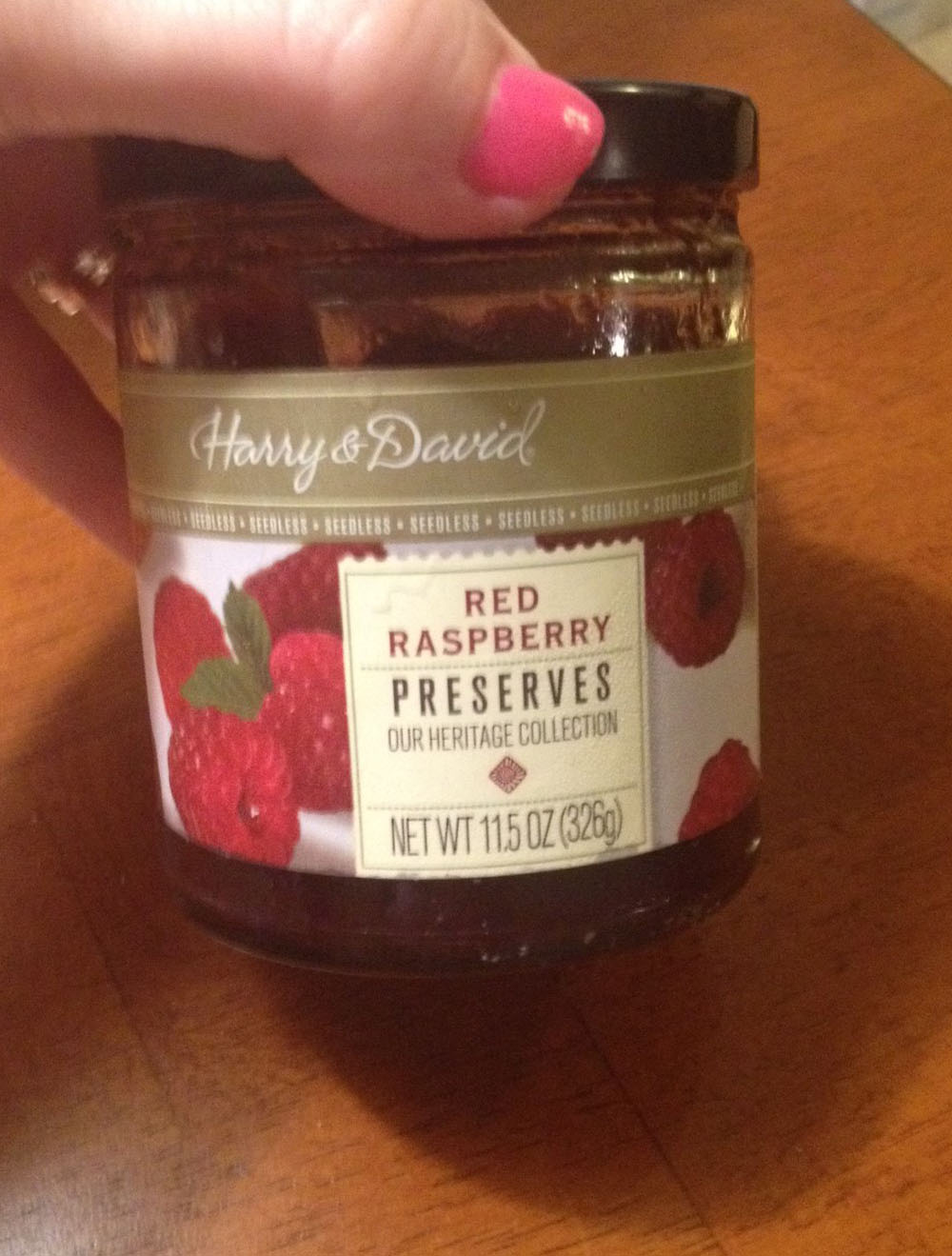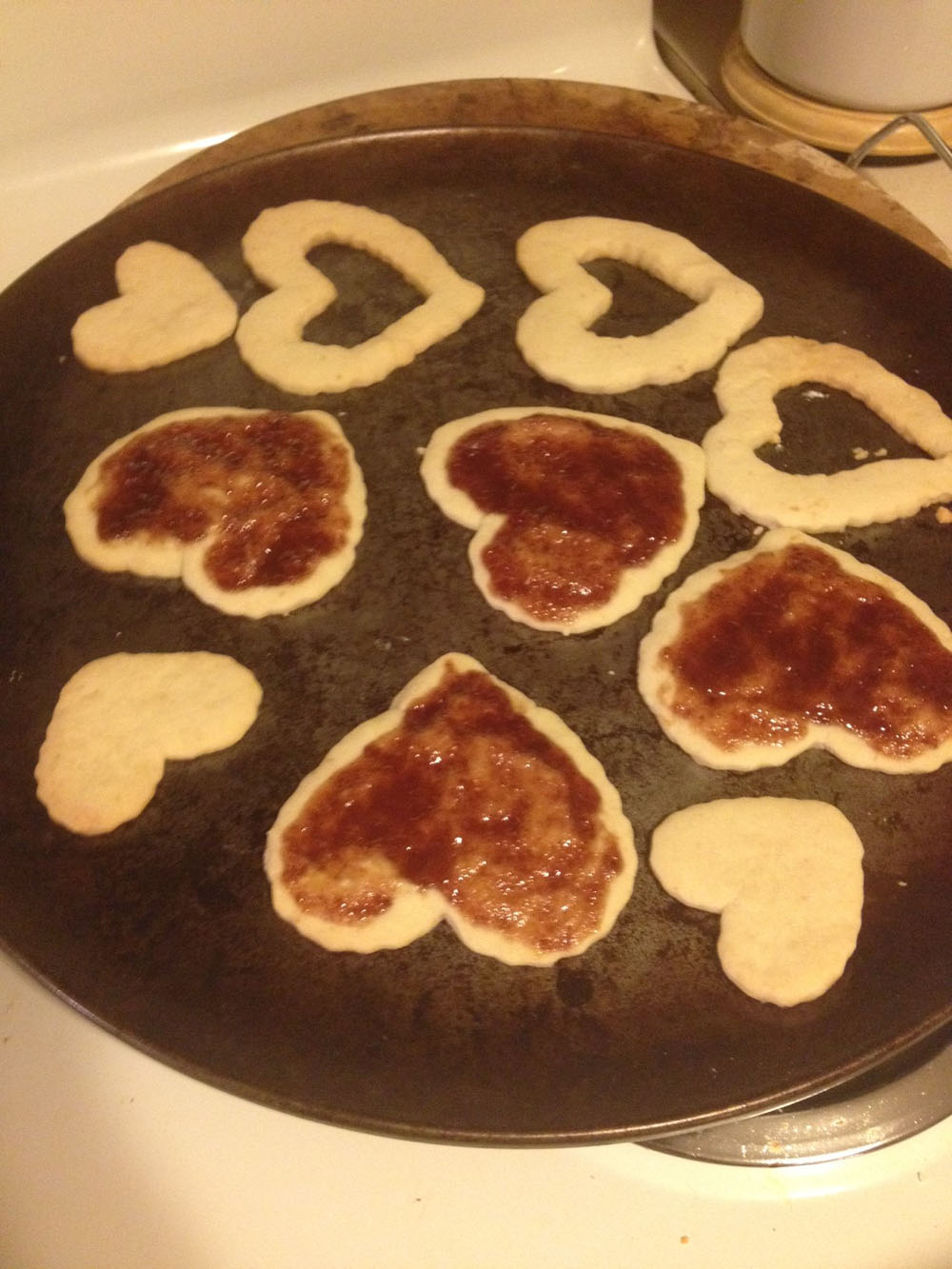 Bake the cookies for 12 minutes. Let them cool a little. Spread a little more jam on top to use as glue. Place the other cookies on top.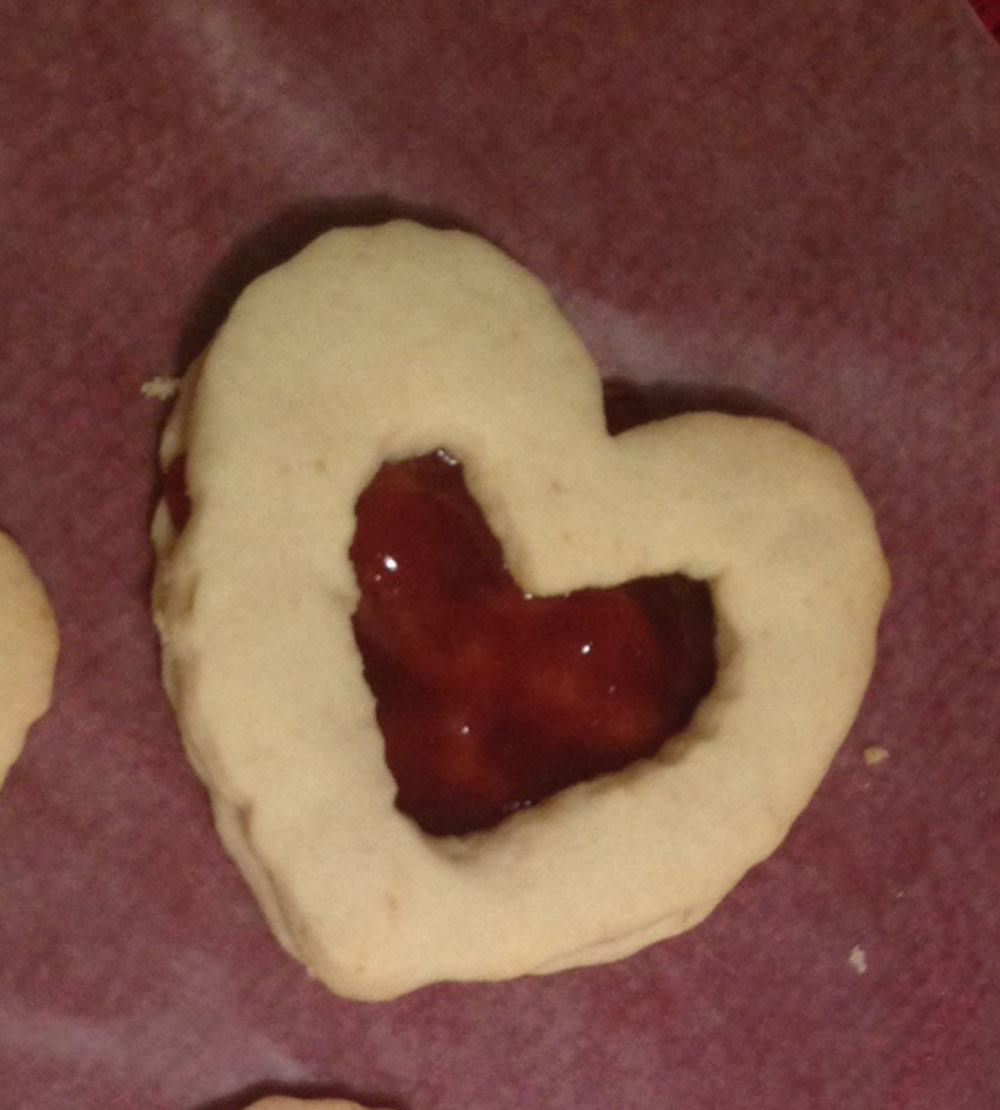 Once the cookies have cooled completely, mix together the powdered sugar and heavy cream until a yummy icing forms. Spread the icing over the top hearts.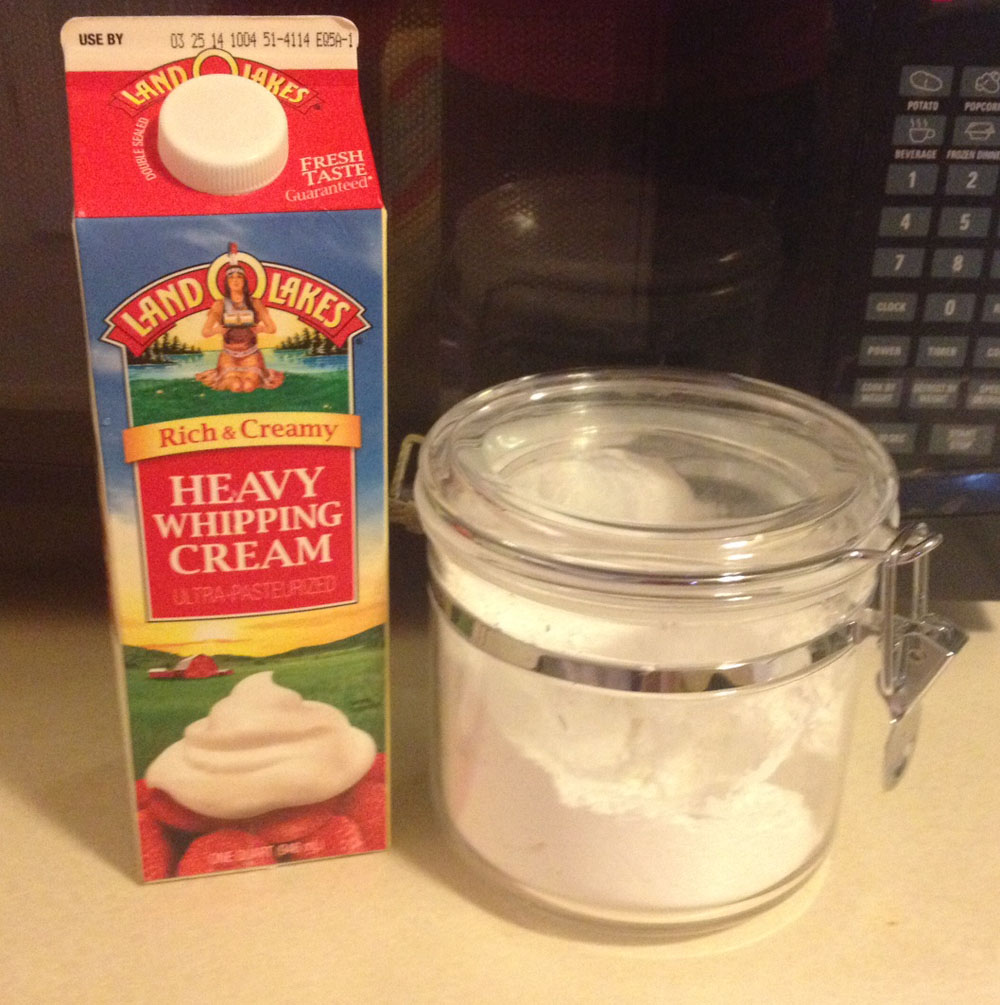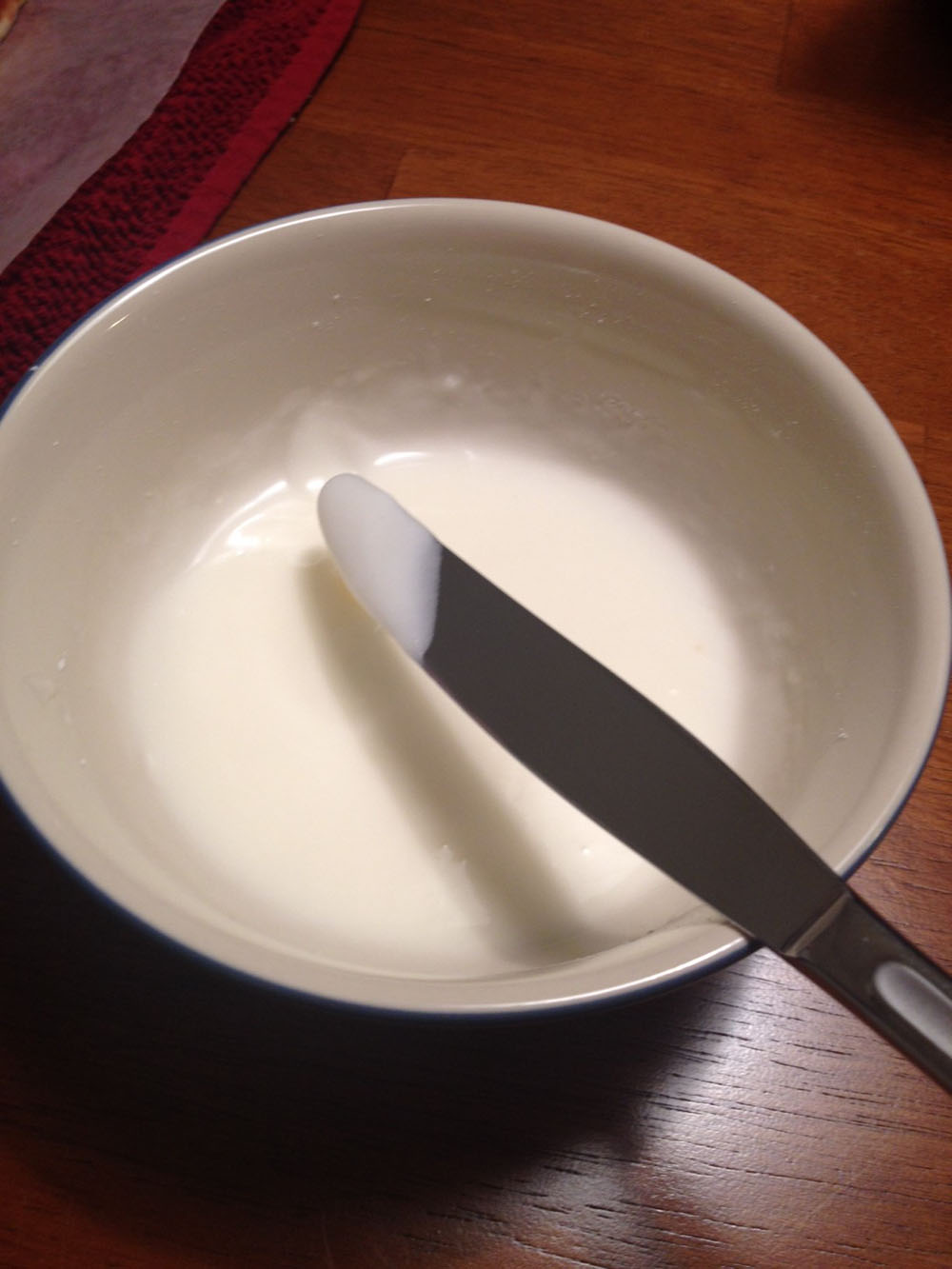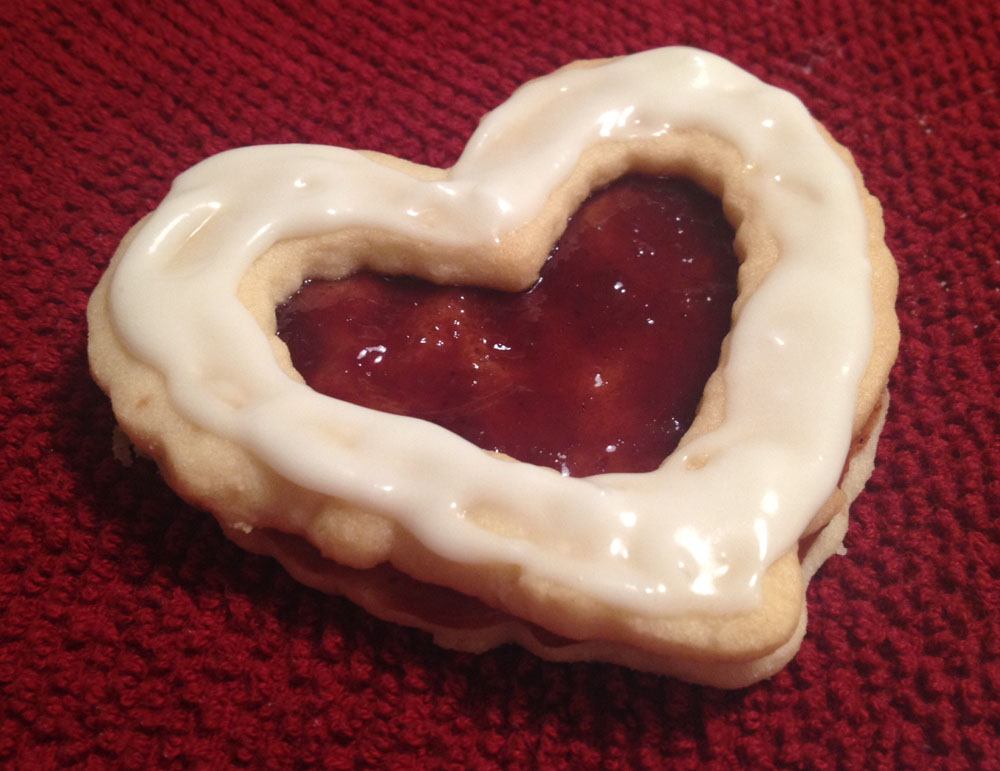 You can also use the little cut out hearts too. Some of my hearts broke, so I used the little heart instead and it might not have been as pretty, but it worked!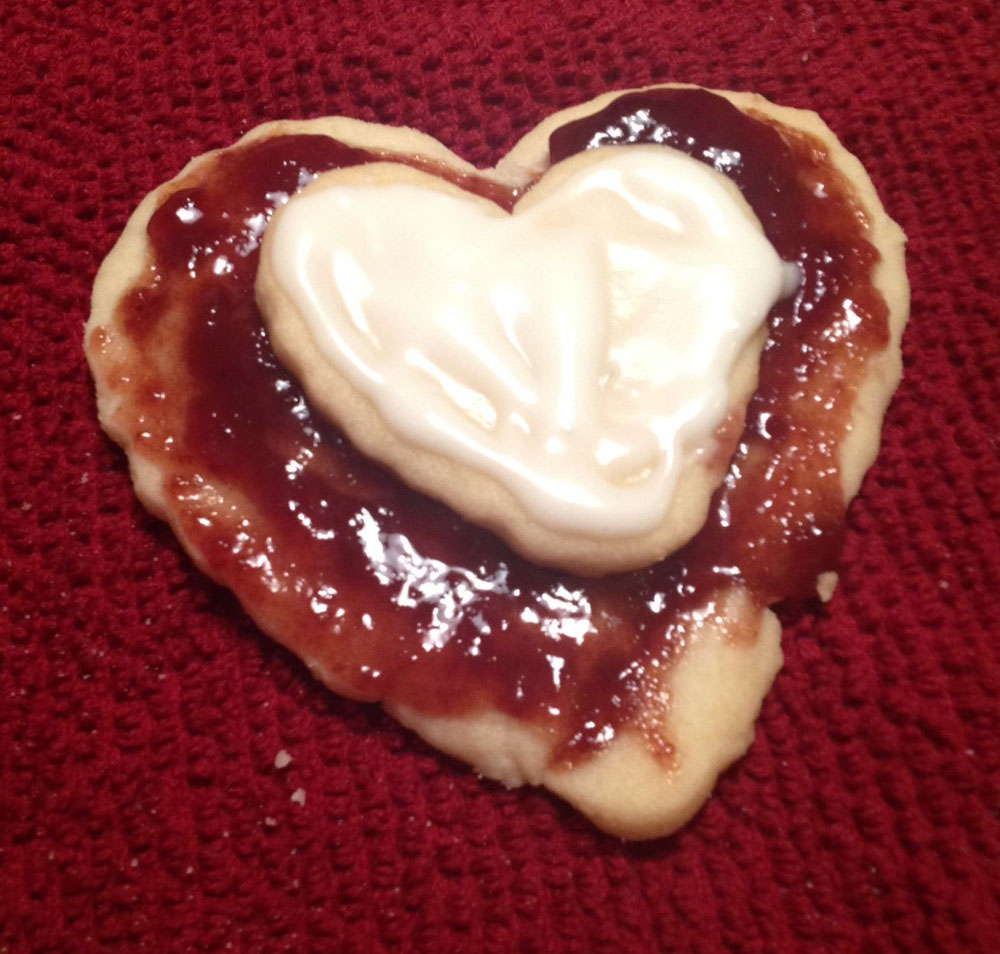 Raspberry Shortbread Valentine Cookies
Ingredients
2 sticks butter, softened
½ cup sugar
2 Tbs brown sugar
2 cups flour
¼ tsp salt
½ cup raspberry preserves (or jam)
1 cup powdered sugar
4 Tbs heavy whipping cream
Instructions
Cream the butter and sugars together
Add in the flour and salt, mix until soft dough forms
Roll out the dough using a rolling pin (flour the surface and rolling pin)
Cut large hearts using a cookie cutter, in half of them cut a smaller heart out of the middle using a smaller cookie cutter
Place on cookie sheet
Spread raspberry preserves over the hearts that don't have the center cut out
Preheat oven to 350 degrees
Place baking sheet in the freezer for 10 minutes (helps hearts keep shape)
Bake at 350 degrees for 12 minutes
Spread a little preserves or jam over whole hearts again (to use as glue)
Place hearts with center cut out over the whole hearts
After cookies have cooled, make icing
Mix whipping cream with powdered sugar
Spread over tops of hearts