Girl Scout Cookies. Who doesn't love them? My absolute favorite are thin mints! Yum yum yum! But what about when you run out of the all the boxes you bought?! I know, it's a scary thought. But there is a solution! You can make these thin mint truffles. The great thing about these truffles is you can just keep popping them in your mouth! I'll say it again: Yum yum yum! And it's just in time for the month of green!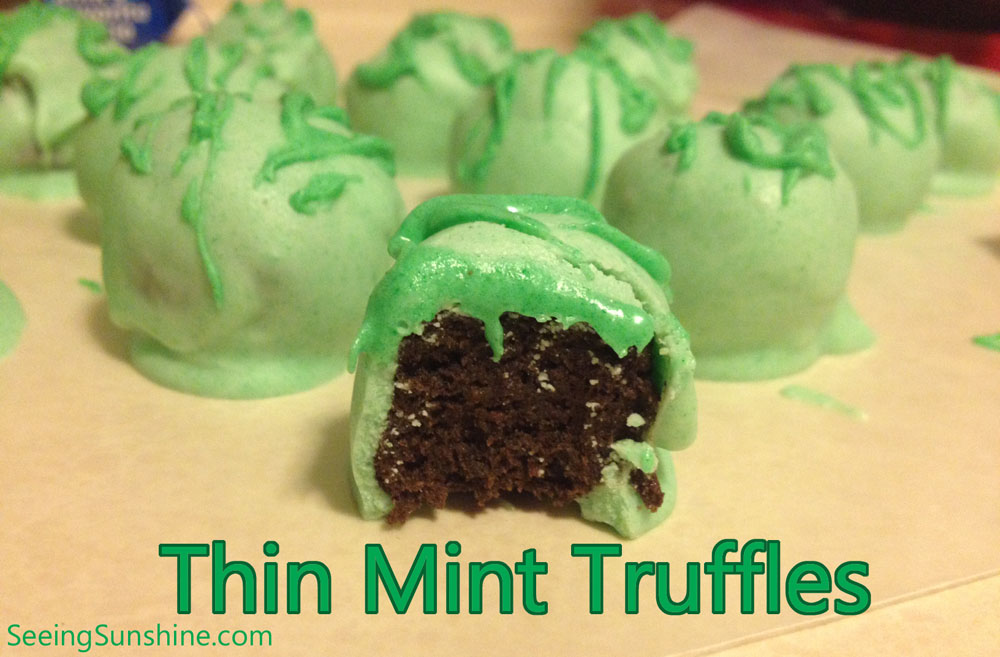 Here's what you'll need:
Keebler Grasshopper mint chocolate cookies
Cream cheese
Almond bark
Green food coloring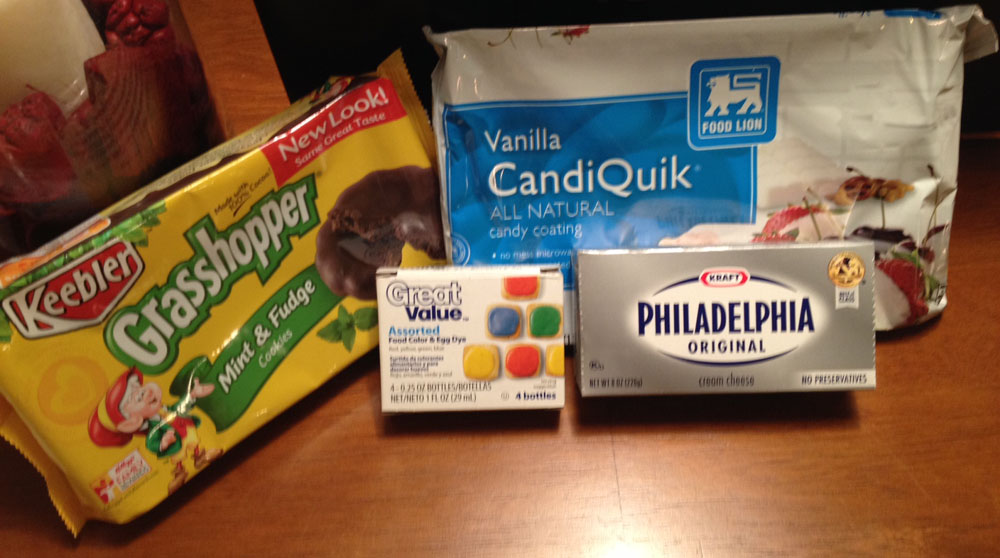 Start by crushing up all the cookies in a food processor or blender. Add the cream cheese and pulse until it's all mixed together and moist.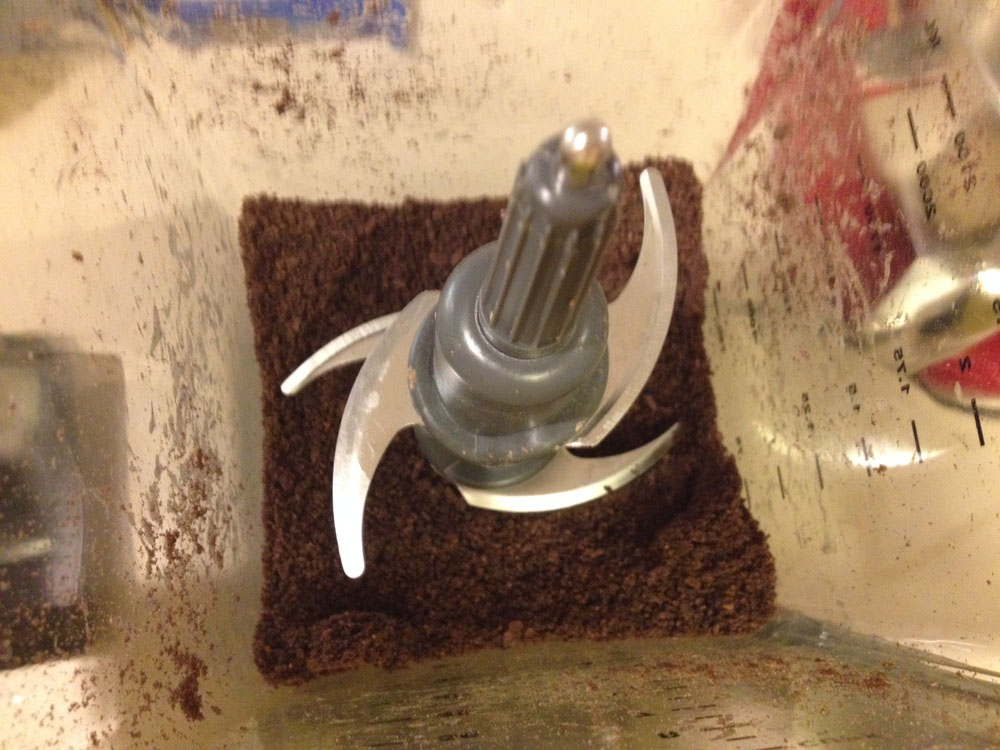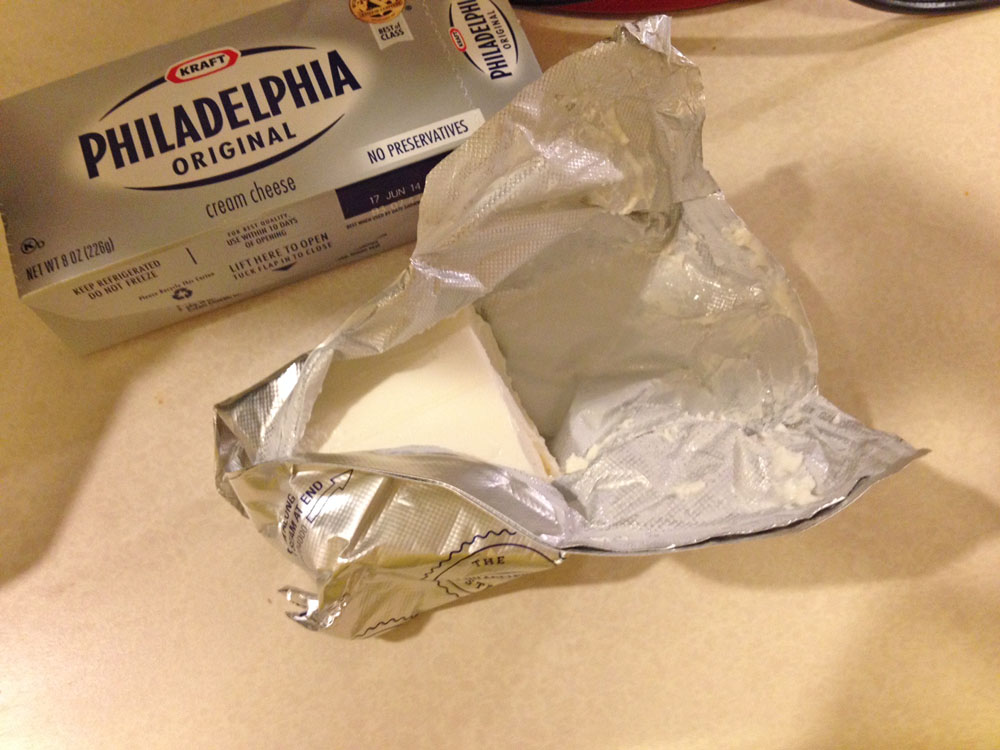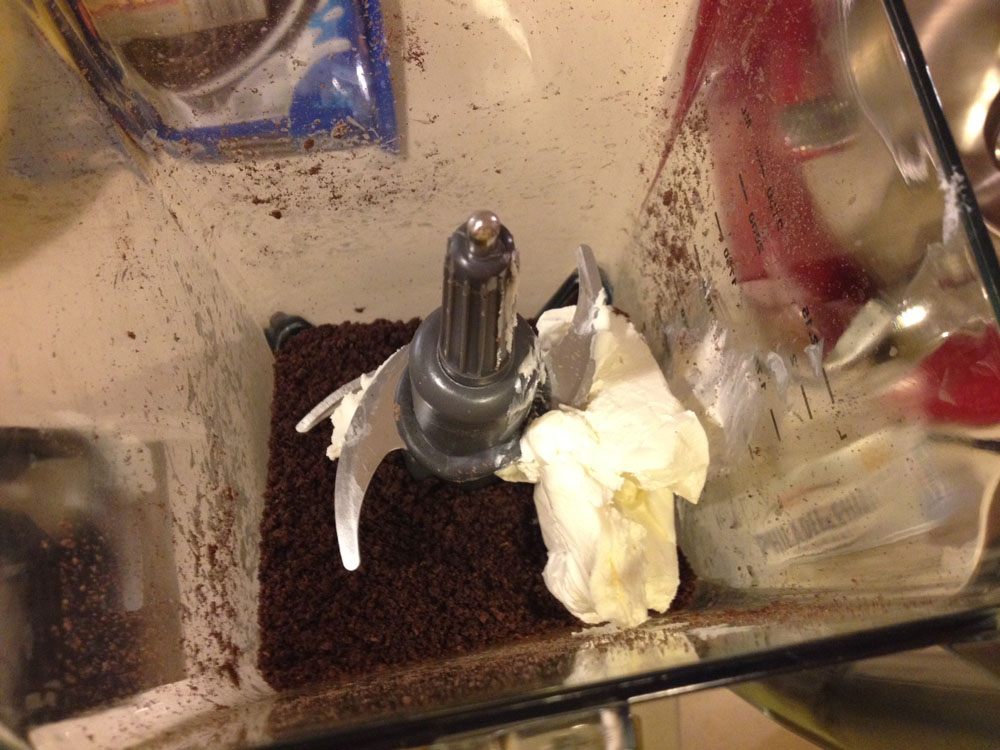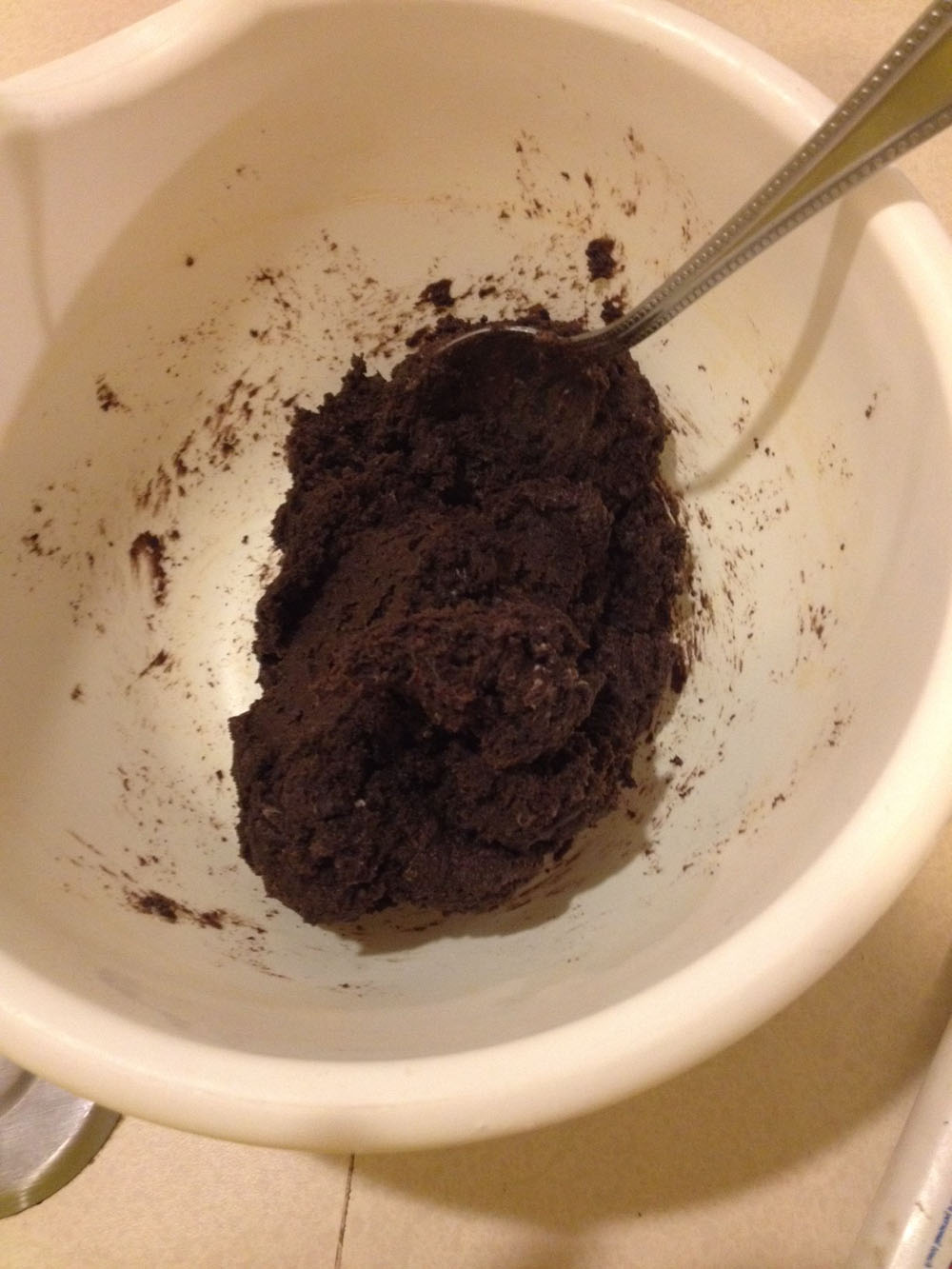 Scoop and roll the mixture into balls using your hands and an ice cream scoop. Set them on wax paper.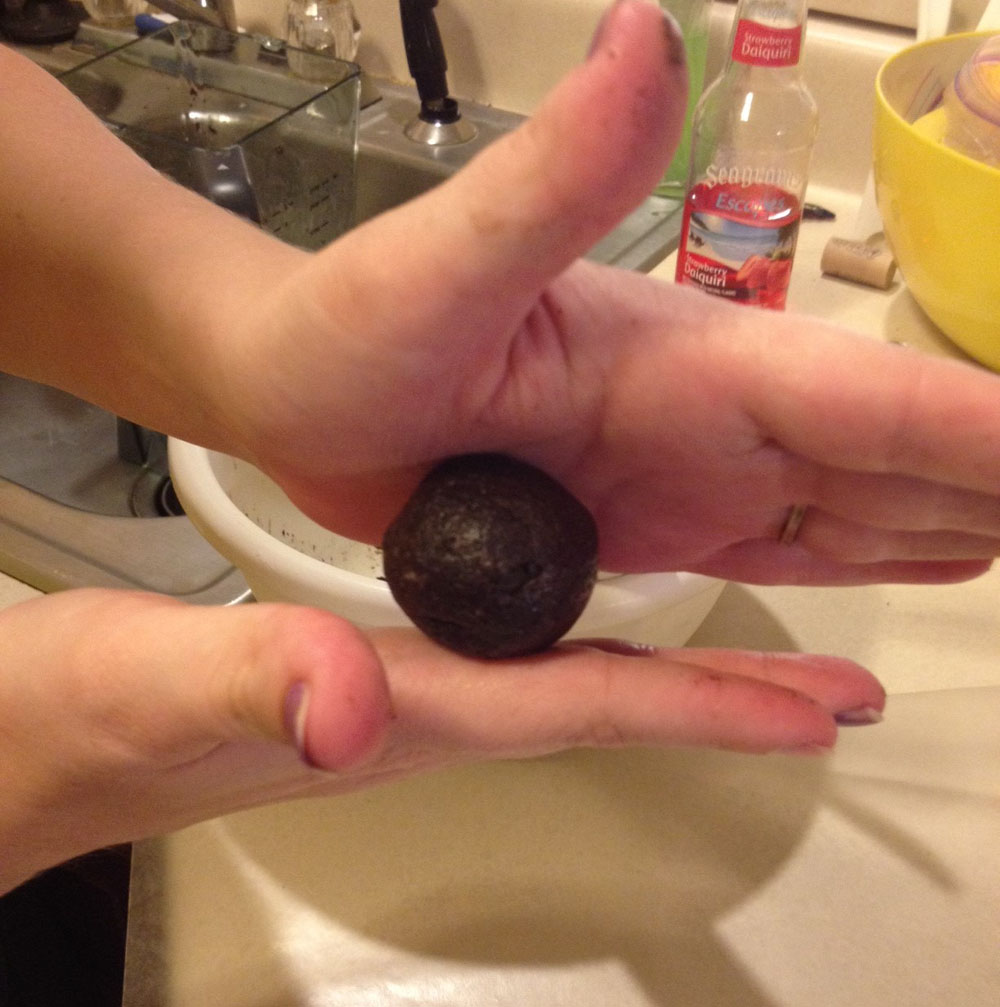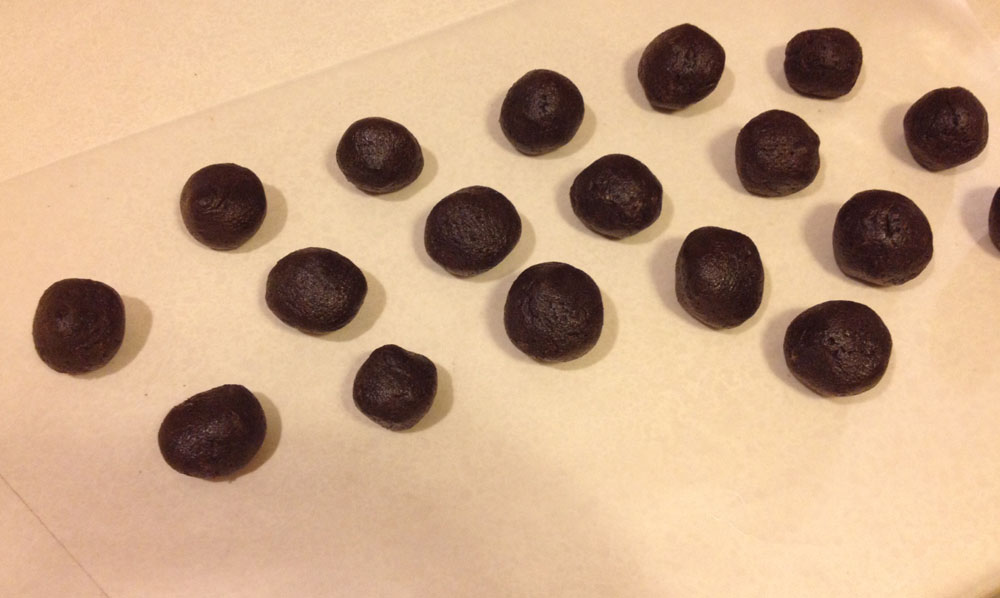 Melt the almond bark. The cheap kind I bought actually came with a microwave tray, so melting it was so easy and I didn't have to dirty a bowl! Follow the directions for melting.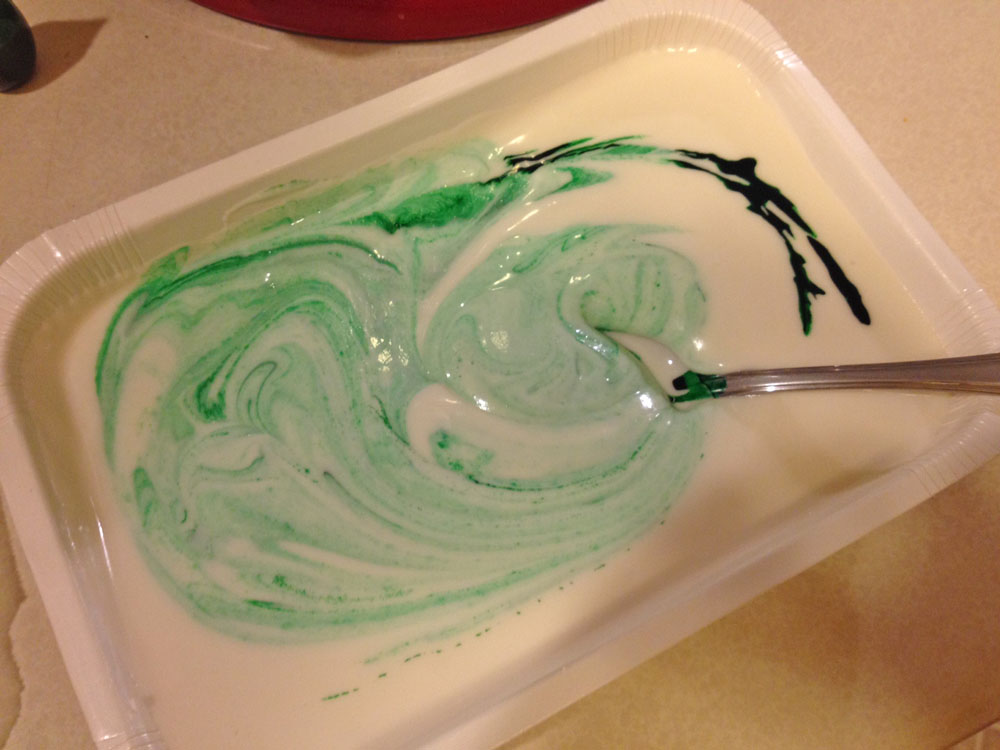 Add in the food coloring until you get the green you want. I wanted it to look like a minty green. Then dip the balls in the melted almond bark. I used a spoon to cover them.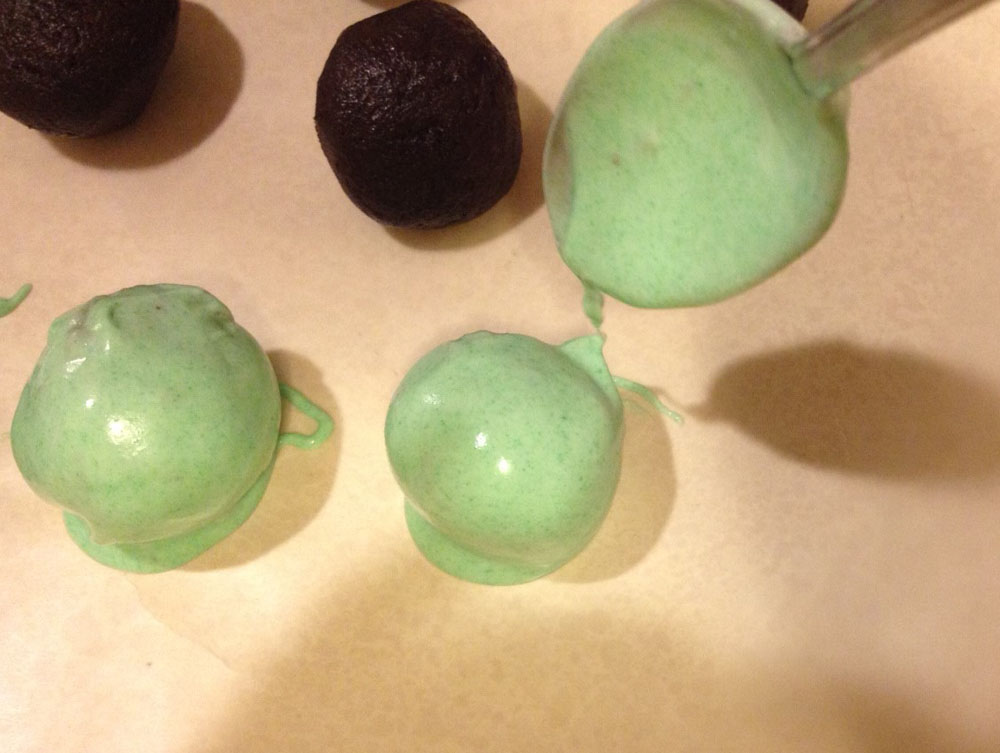 Use the remaining almond bark for the drizzle. I added more green food coloring for a darker color. Let the truffles set up — you want the almond bark to harden before adding the drizzle. Once hardened, remelt the remaining almond bark. Then drizzle a little over each truffle. Let them harden again before serving. I like them cold!
Now, see how the truffles have the darker green drizzled on top?
Well, that was a mistake actually. I meant to make that drizzle white. But I forgot to take out a little of the melted almond bark before adding in the food coloring. You can do either. I like how these turned out, especially with St. Patrick's Day — more green! So if you want white drizzle, set a little of the almond bark off to the side before putting in the food coloring. Otherwise, I'll tell you what I did.
Set the balls (I feel like I'm saying "balls" way too much!) on wax paper to set up.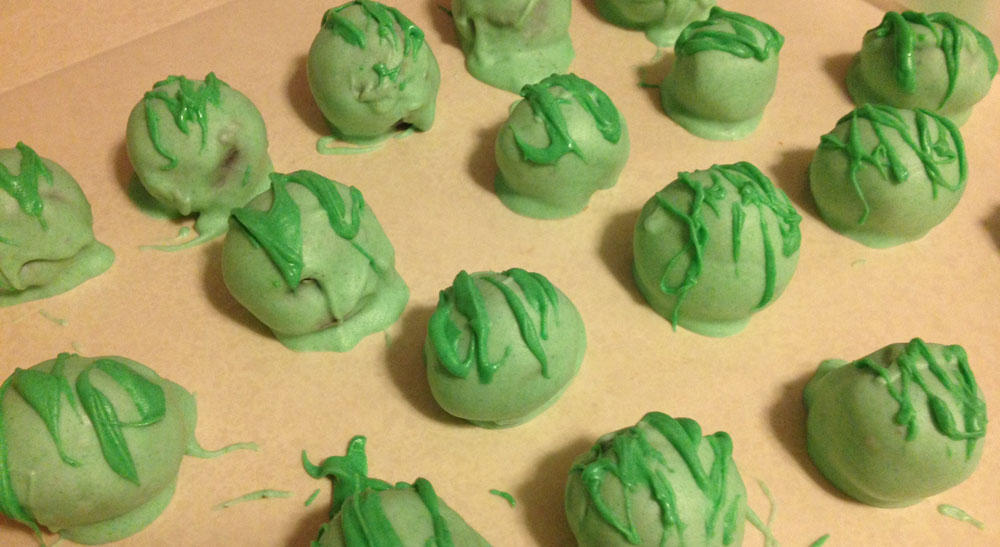 Thin Mint Truffles
Ingredients
1 box Keebler Grasshopper mint cookies
½ block cream cheese
1 package almond bark, melted
green food coloring
Instructions
Crush the cookies using a food processor or blender
Add in cream cheese, pulse until blended and moist
Scoop and roll mixture into balls, set on wax paper
Melt almond bark according to directions
Add green food coloring to get mint color
Dip balls into melted almond bark until covered
Drop onto wax paper to harden
Remelt remaining almond bark
Add more green food coloring
Drizzle dark green almond bark onto hardened truffles
Keep in refrigerator (They taste great cold!)
Share with us: What's your favorite Girl Scout cookie?