St. Patrick's Day isn't a holiday I've ever celebrated. But when it means eating green Oreos and pudding, I'm happy to start! These little cups of goodness are such a yummy dessert perfect for this Irish holiday.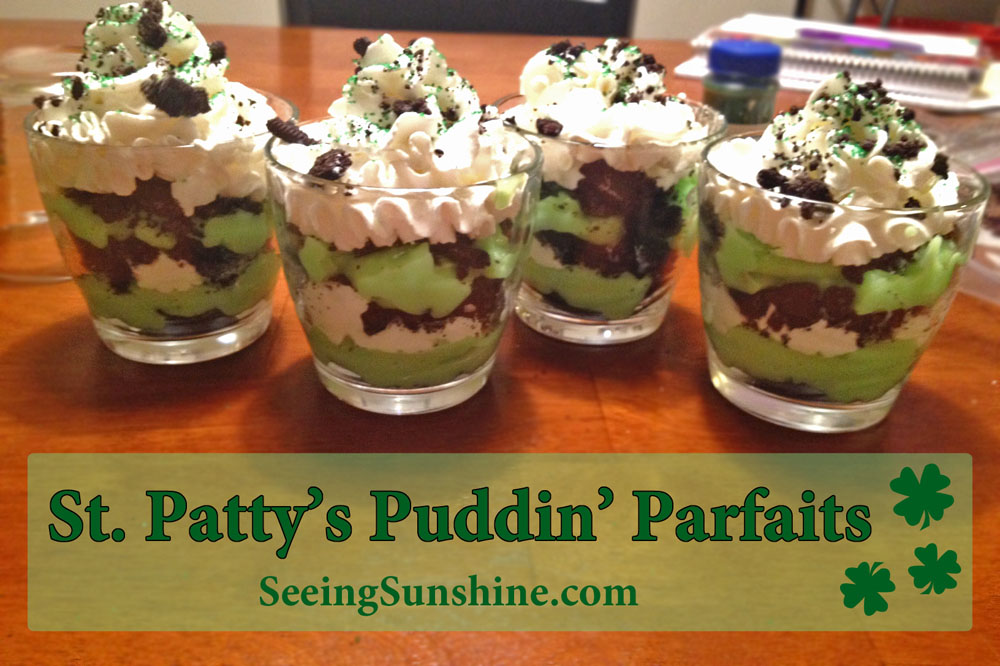 Here's what you'll need:
Oreos (regular or mint)
Vanilla pudding
Green food coloring
Whipped cream
Shamrock or green sprinkles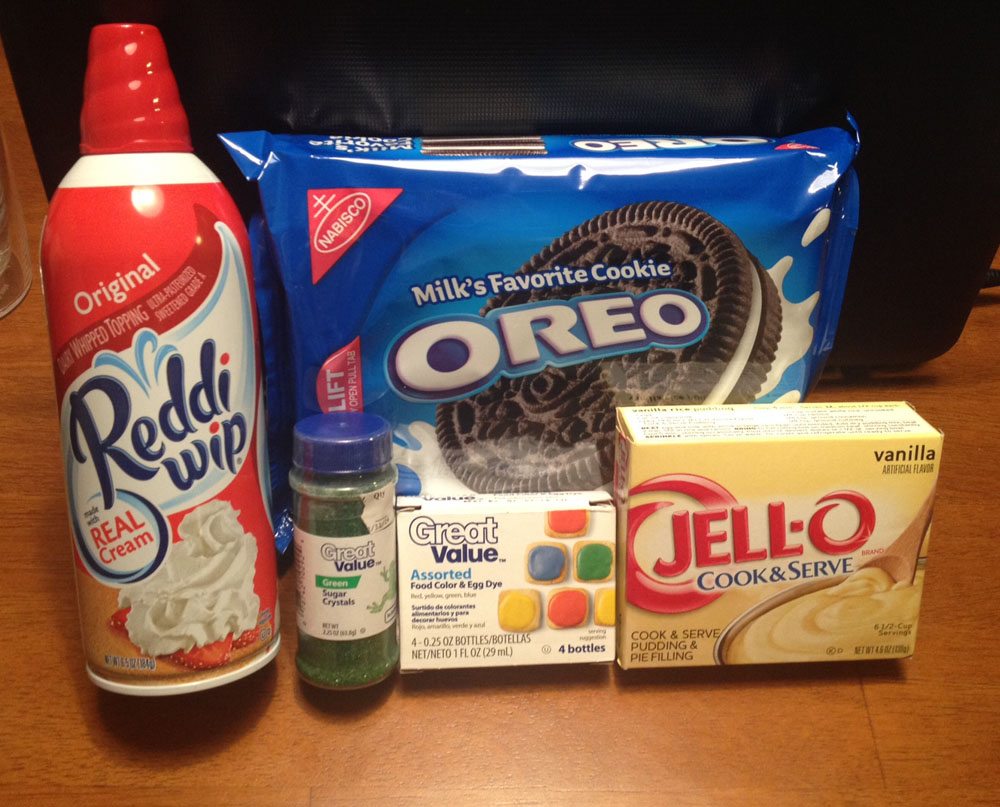 Crush up the Oreos in a Ziploc bag. You can use Mint Oreos if you want a mint flavor.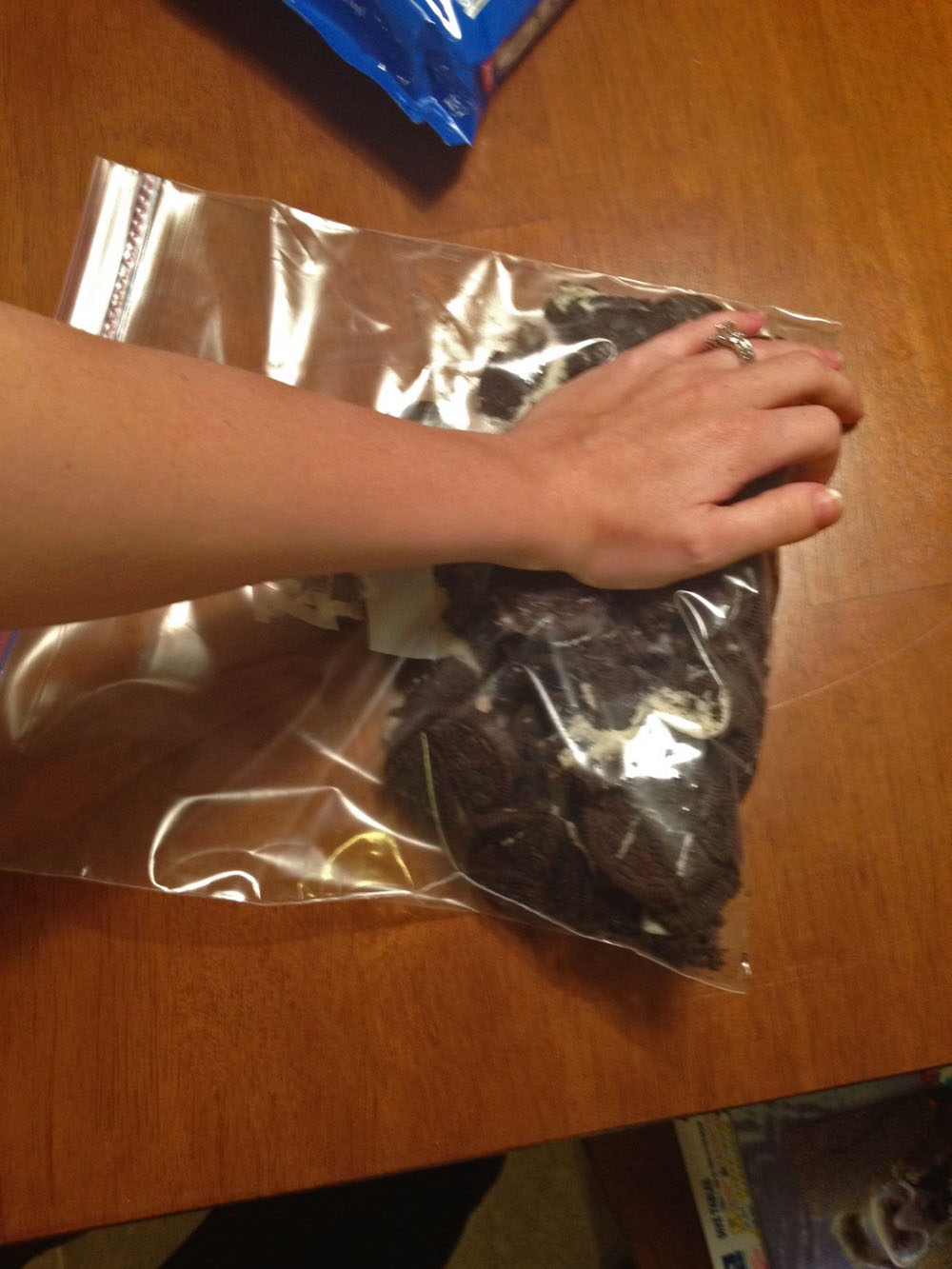 Make the pudding like normal using milk. Add in green food coloring.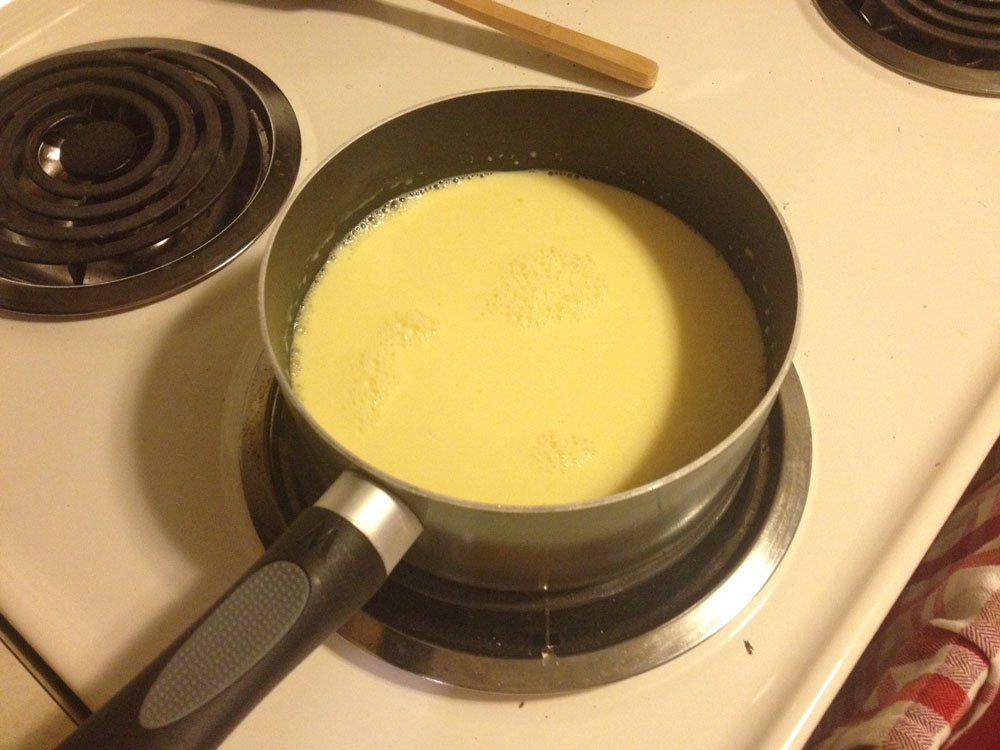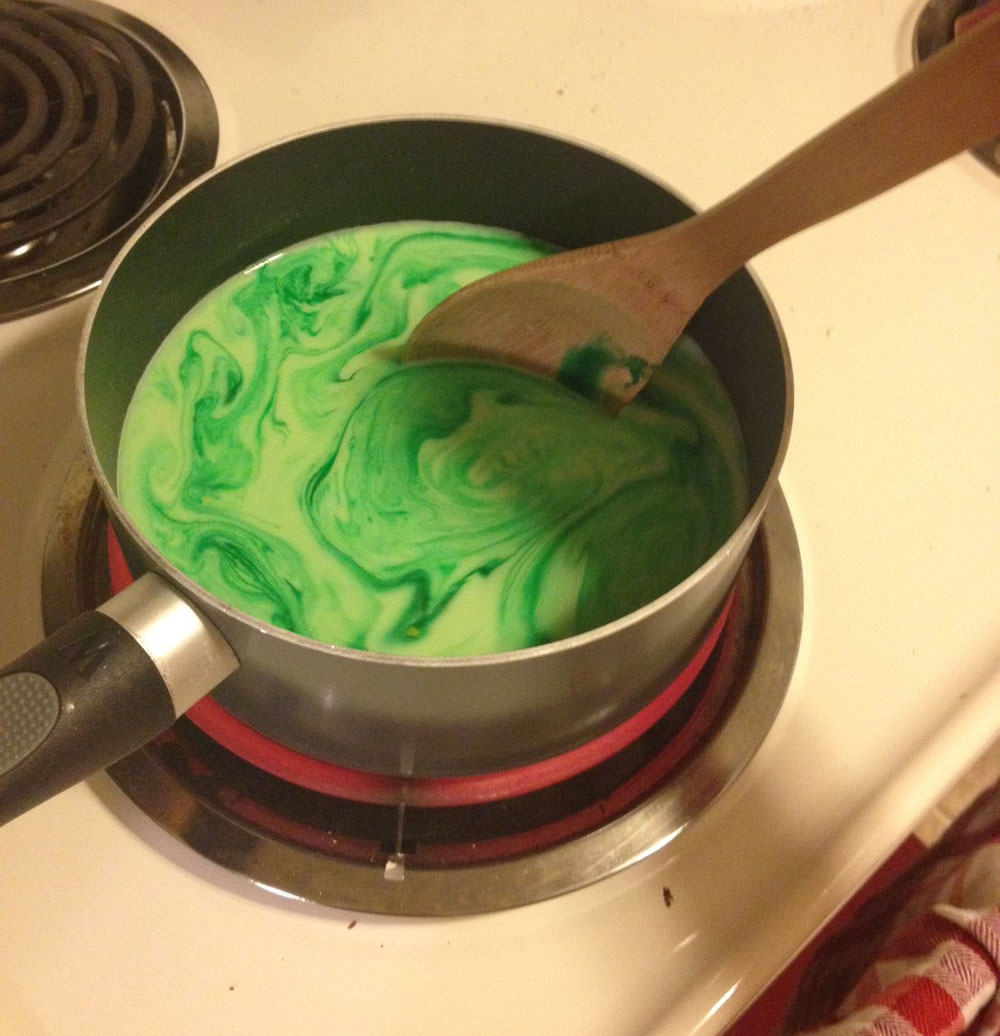 I let the pudding set up in the refrigerator. Using small glasses, layer the Oreos, pudding, and whipped cream however you want.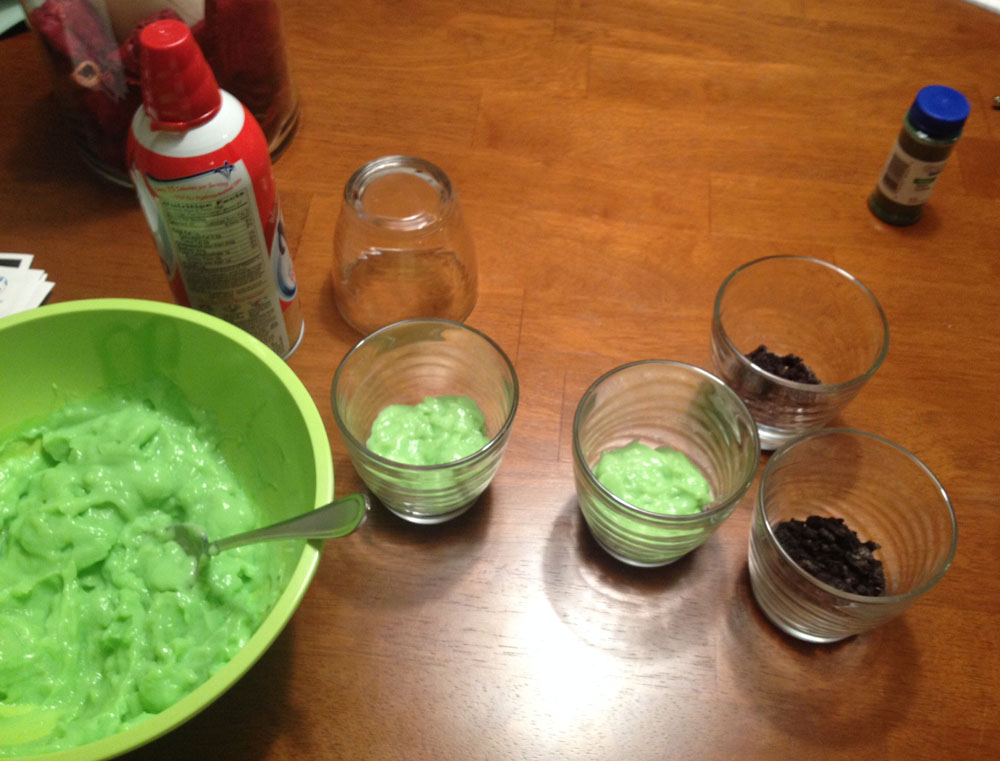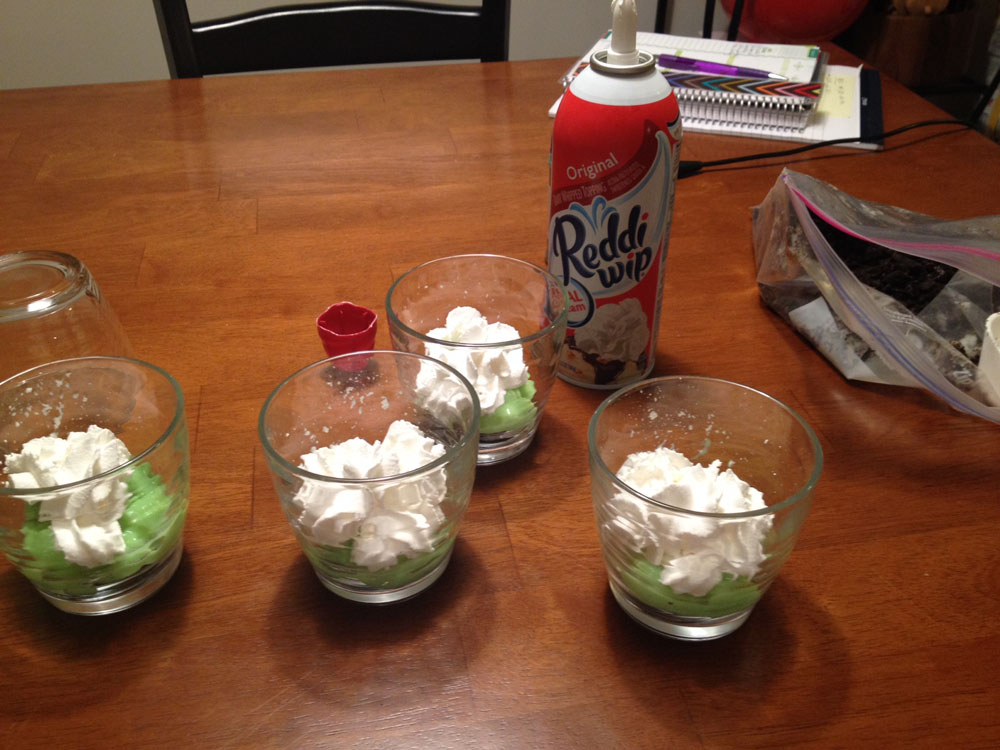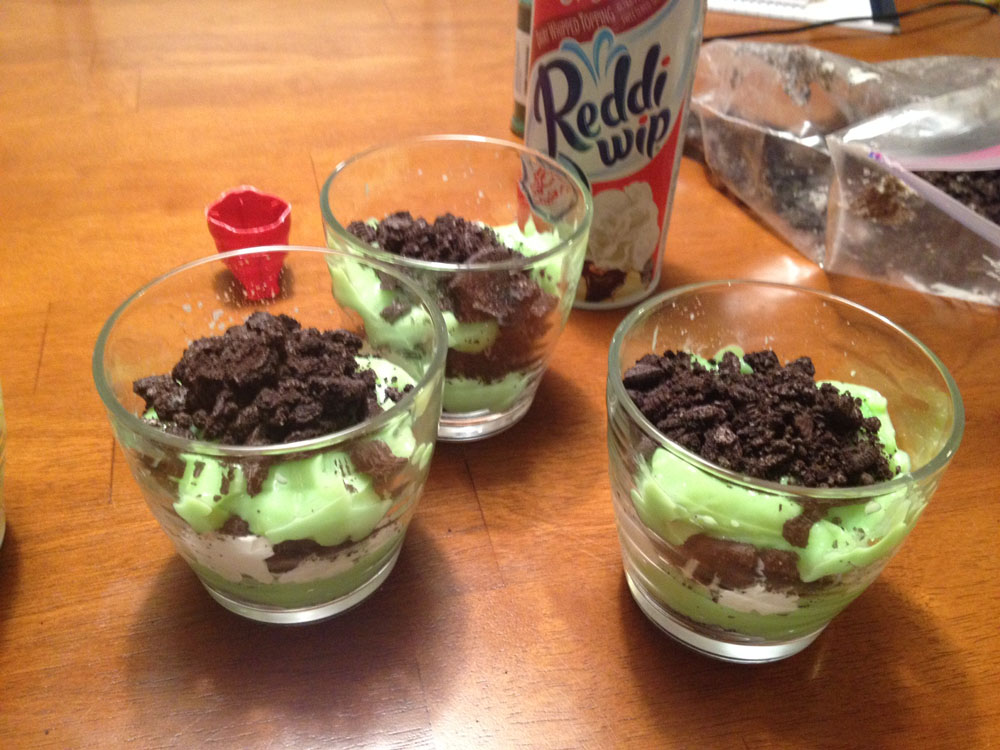 Add whipped cream to the top. Sprinkle some sprinkles on top to finish it off. I really wanted to use shamrock shaped sprinkles, but I couldn't find any! I looked at three different grocery stores, so instead I just went with some green sprinkles.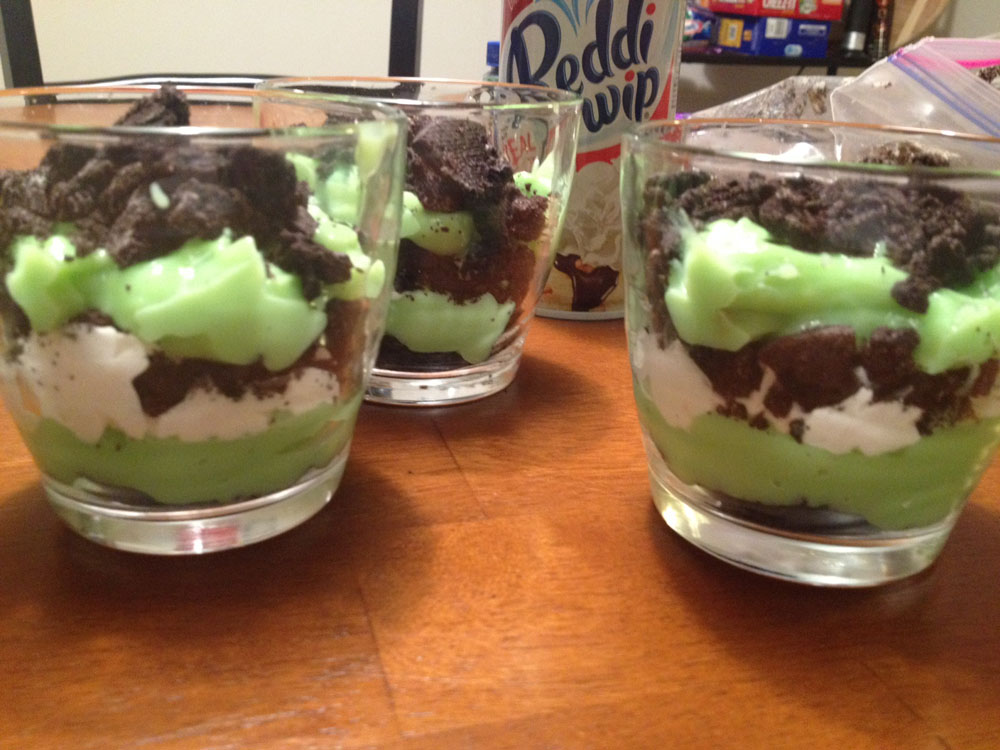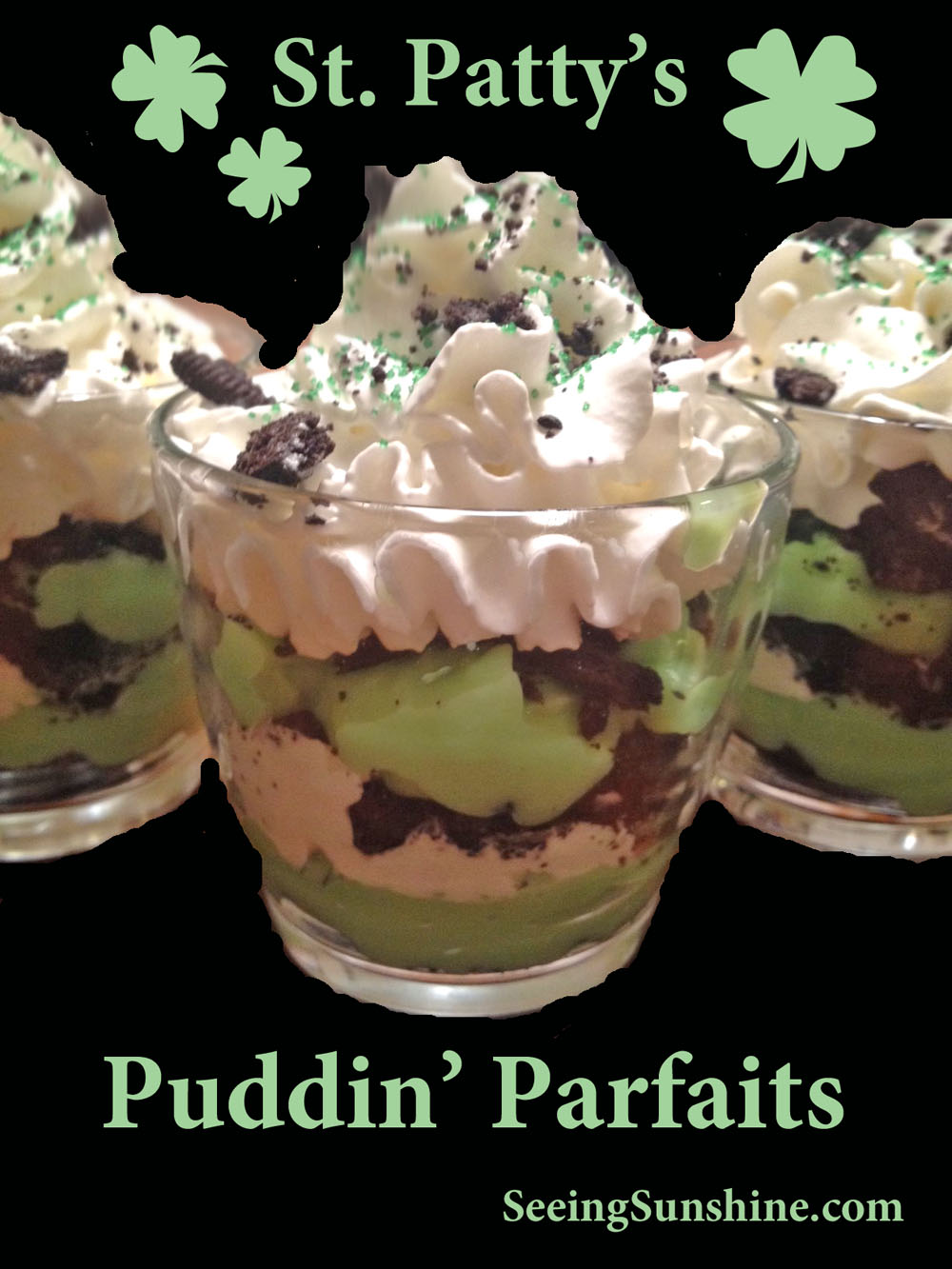 Serve cold. Hello? How easy was that?!

St. Patty's Puddin' Parfaits
Ingredients
Oreos (mint or regular)
Vanilla pudding mix (large box)
3 cups milk
Green food coloring
Whipped cream
Green sprinkles
Instructions
Crush Oreos (about two sleeves) in a Ziploc bag
Make vanilla pudding according to directions using milk
Add food coloring to pudding
Let pudding set up in fridge
Using small glasses, layer the ingredients
Add whipped cream to top
Sprinkle sprinkles on top
Serve cold