Are you planning a trip to Savannah, Georgia? Or have you recently moved to the southern Georgia area? Perhaps you've just received orders for Fort Stewart? Whichever the case, this is a great list of things to do in the beautiful historic city of Savannah. Places to visit, sights to see, food to eat, souvenirs to buy — it's all here folks. Best places to visit in Savannah begins right here!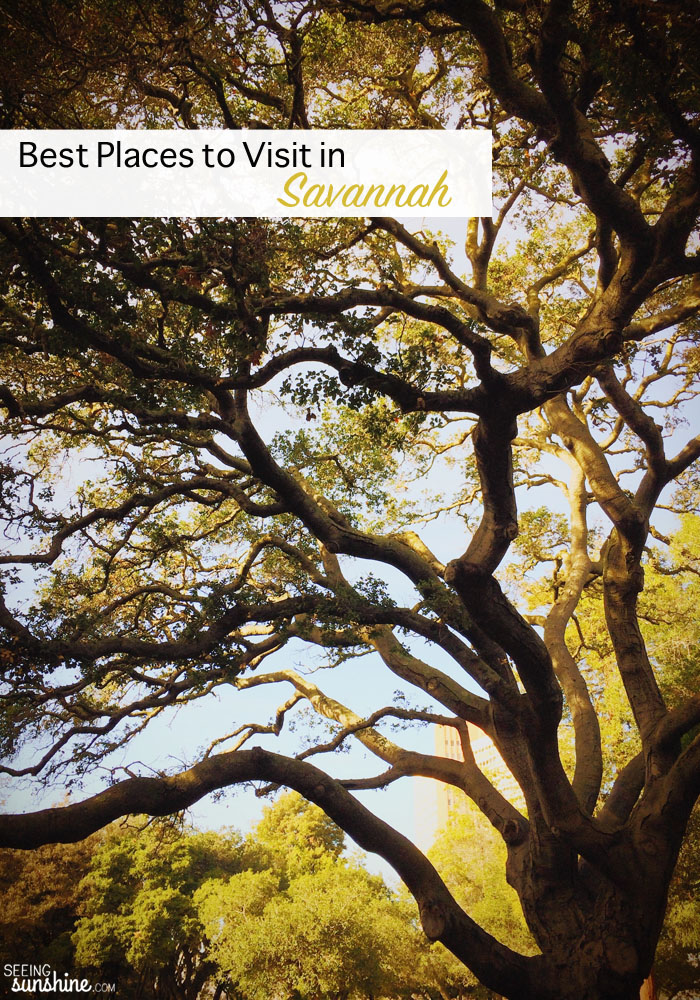 Things to Do in Savannah
Shopping
Let's start with my favorite part! I love window shopping, and I love purchase shopping. I'm sure my hubby wishes I enjoyed window shopping more than the latter… The best spots for shopping in Savannah are River Street, City Market, and Broughton Street. If you are like me, Broughton Street is great for window shopping because it's a bit more pricey. They do have some great shops like the Savannah Bee Company and Kitchens on the Square.
I love the atmosphere of River Street and City Market — both in downtown Savannah. If you are looking for a romantic and charming stroll down a cobblestone road, Savannah is for you! River Street is right along the river (hence the name), which adds even more of that "ahh" effect. There are lots of little shops with souvenirs — everything from clothes, sunglasses, purses, cigars, Christmas ornaments, gift items, decor, and more. I recommend checking out The Peanut Shop on River Street. They have tons of samples. Travis and I always joke that we should just eat lunch in that little store.
There are also so many places to get candy and other sweet treats! And did I mention there are a bunch of great restaurants on these streets too?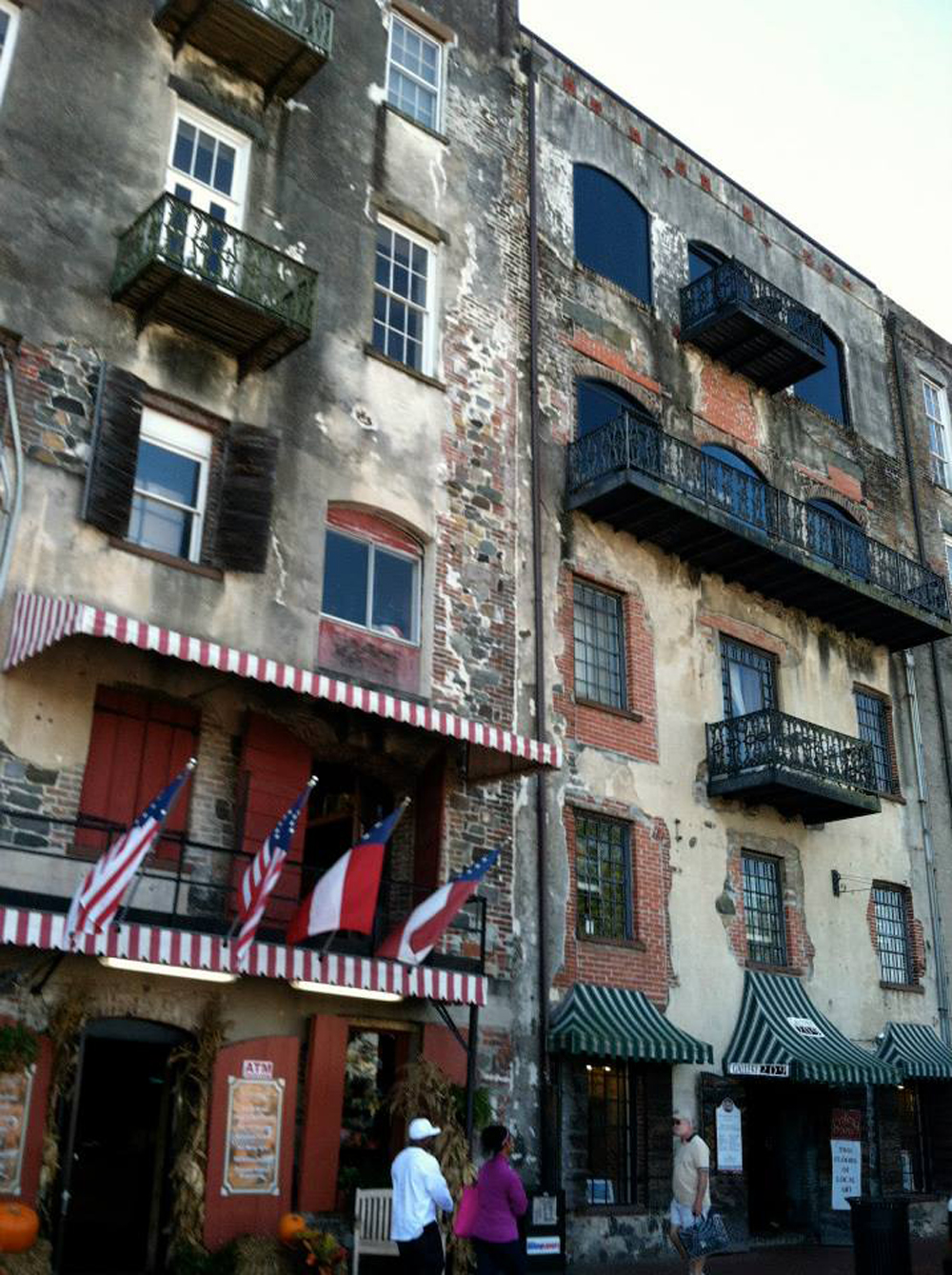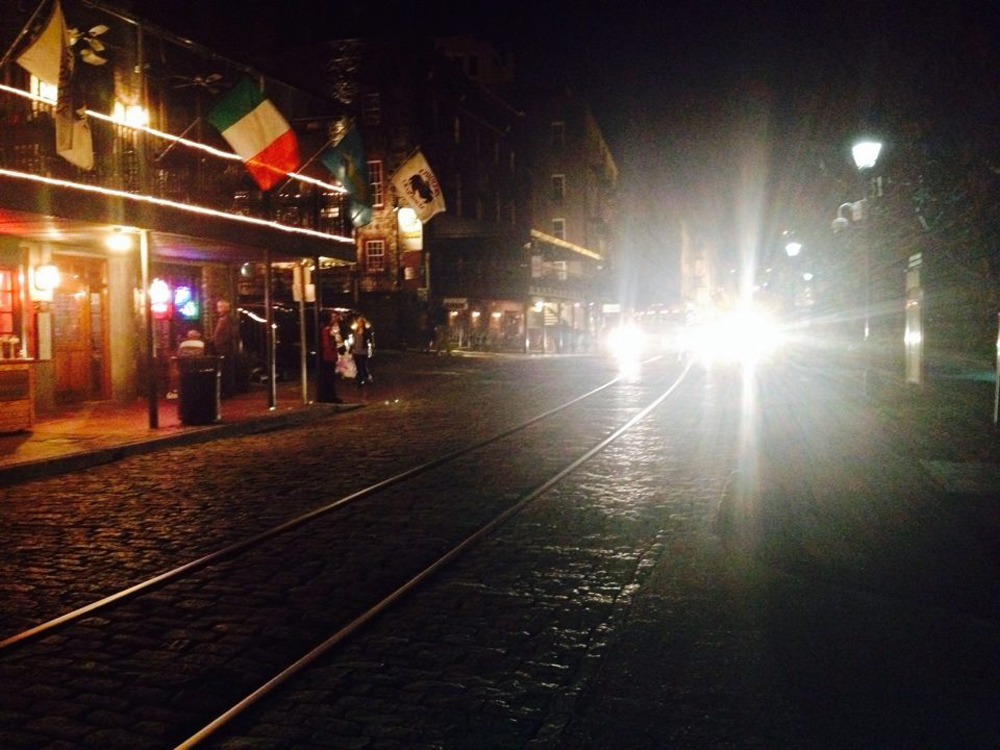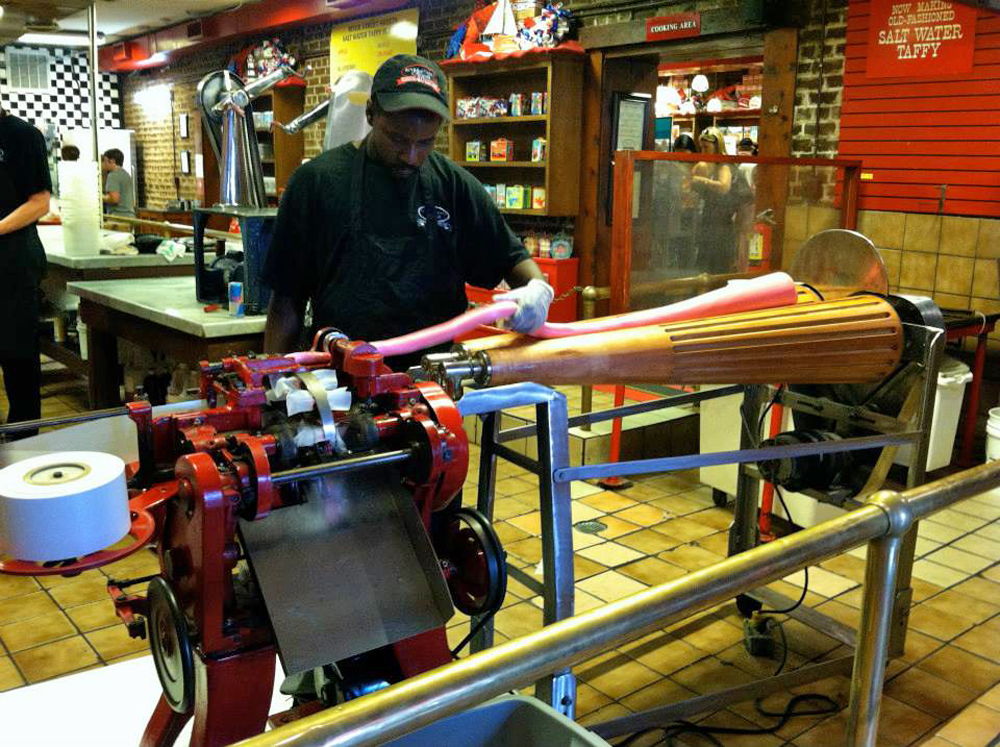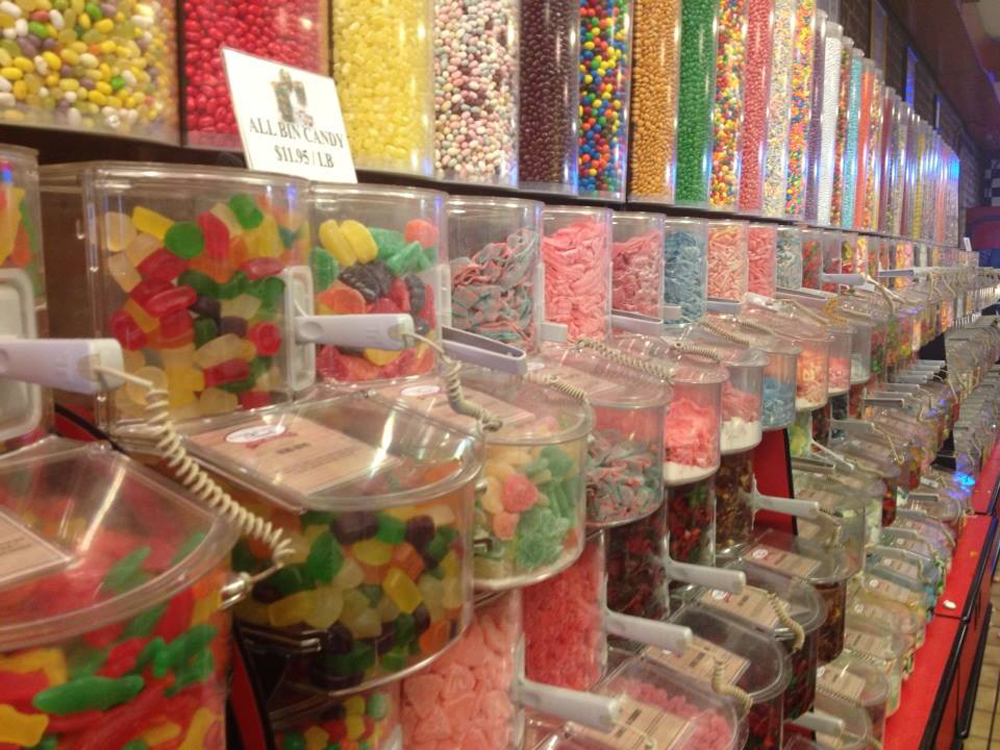 History/Haunting
This is less my thing and more Travis'. But for those of you who enjoy some good history, Savannah has plenty to offer. There are tons of historical tours — some on a trolley car, some on a horse and carriage ride — whatever your heart desires. I also recommend checking out Wormsloe Historical Site. I can probably guarantee you've seen pictures of the entrance before. Those live oaks get me every time. It's gorgeous! I love taking photos at this spot! But you can go inside too to learn all the history of the plantation with a museum, video, artifacts, costumed interpreters, and more.
But if you find that boring and would rather feel the hairs on the back of your neck stand up … well Savannah has that too. Supposedly, this city is haunted. I've heard some scary stories! There are plenty of ghost tours — including one where you ride inside a hearse. Talk about creepy!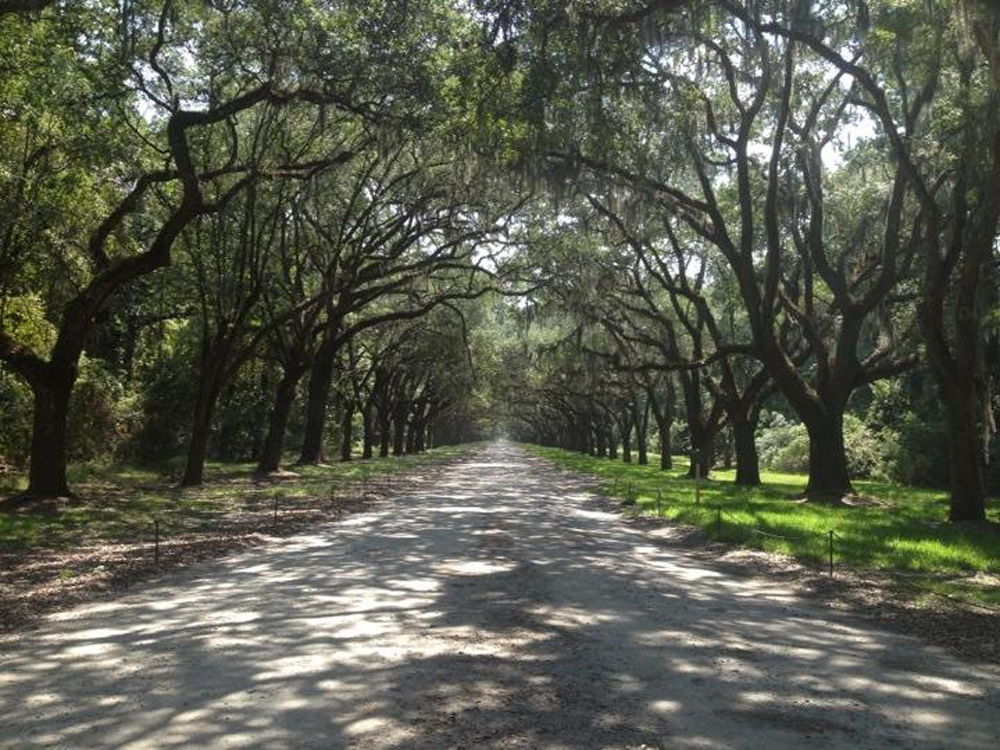 Other Fun Things to Do
There are also tons of movie scenes that have been taped in or around the city. They have tours just for all those who love Hollywood. Forrest Gump is the most popular, of course! And for those who want to see some wildlife, there is the Oatland Island Wildlife Center, which houses wolves, cougars, hawks, and more. Since you are so close, you might as well head to the beach at Tybee Island! It's the perfect spot for sunbathing and swimming.
Restaurants To Try
We have a huge list of restaurants we want to try every time we are in Savannah. The ones we've tried and loved include The Olde Pink House, The Pirate's House, Leopold's Ice Cream, Boar's Head, and Alligator Soul. The Olde Pink House and Alligator Soul are both pretty expensive but for a fancy date night they are perfect. Alligator Soul has an exotic dish once a day. I got to try elk when I went, but they even have dishes such as kangaroo or camel! If you go to the Pink House, you have to try the Pink Lady drink! We also tried Lady and Sons (Paula Deen's restaurant), and it was delicious. But be sure to get a reservation if you don't want to wait several hours for a table.
When walking along River Street, stop at Savannah Sweets for some delicious gelato! It's so good. If you want something a little less American, try Ruan Thai. Other places we want to try in Savannah are Lulu's Chocolate Bar, Tubby's, and basically every restaurant on River Street! The Cotton Exchange Tavern, on River Street, has the best Andes Mint Chocolate Pie!
Also, if you do head over to Tybee Island during your visit, you should try The Crab Shack for some awesome seafood. They even have alligators you can feed while you wait for a table. My favorite restaurant on Tybee Island, though, is Sting Ray's! And if you are looking for a snack, check out King of Pops for some all natural Popsicles.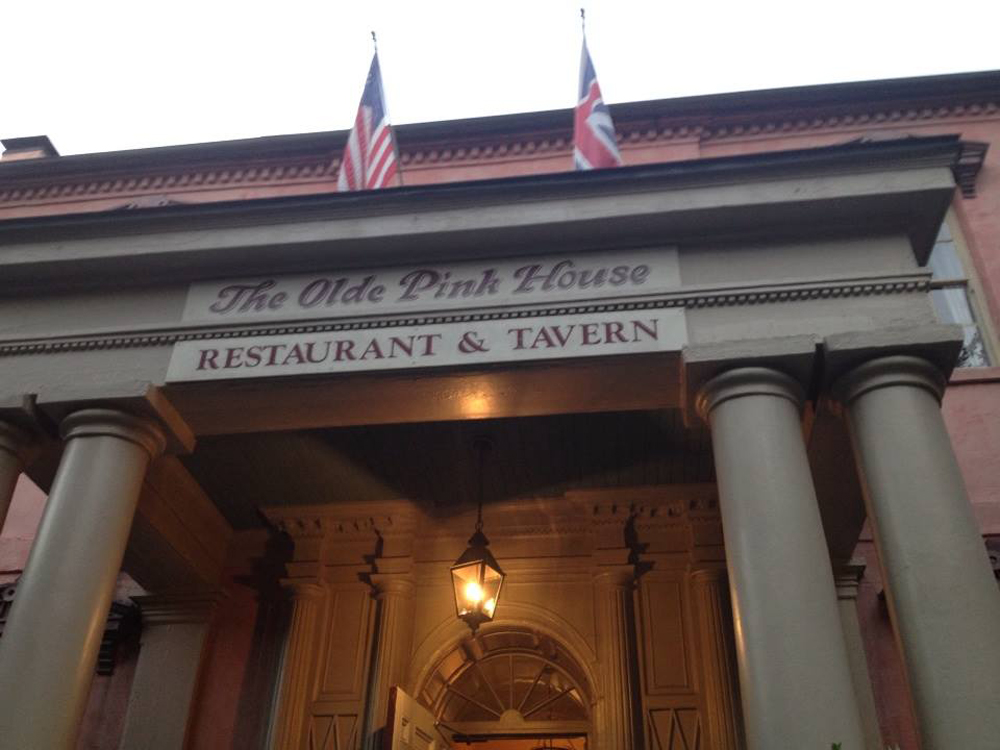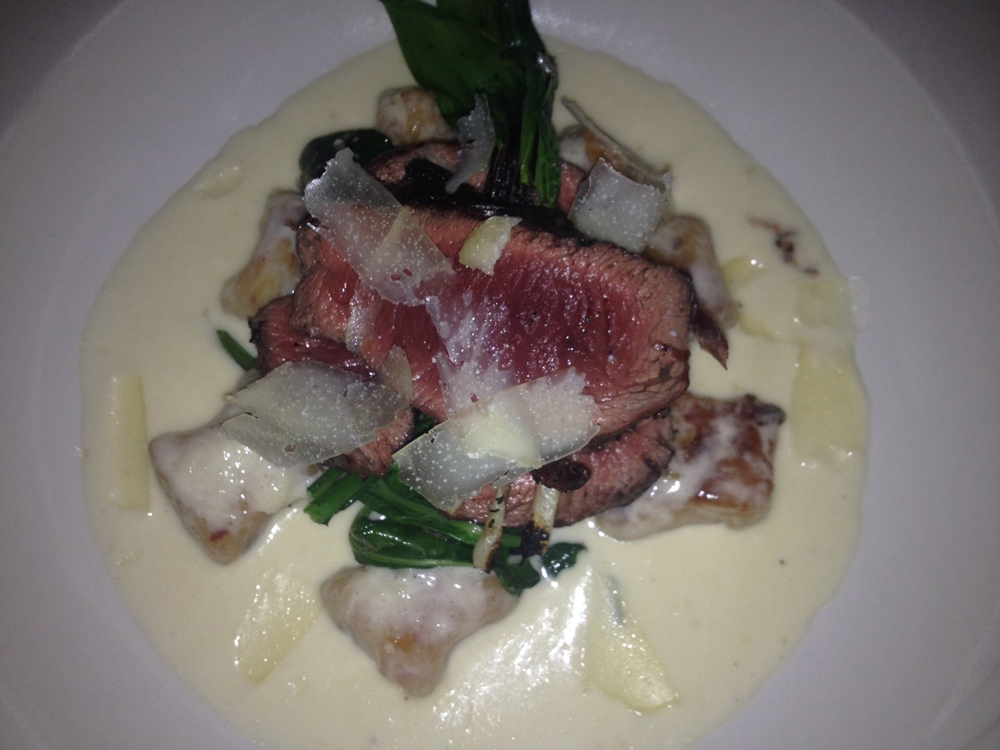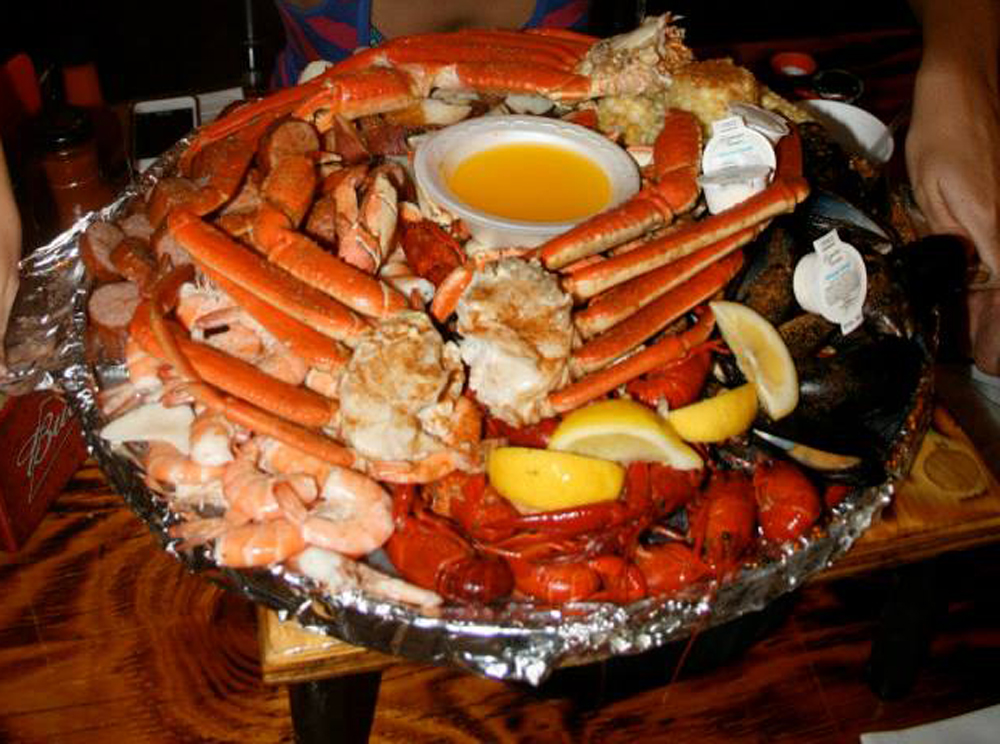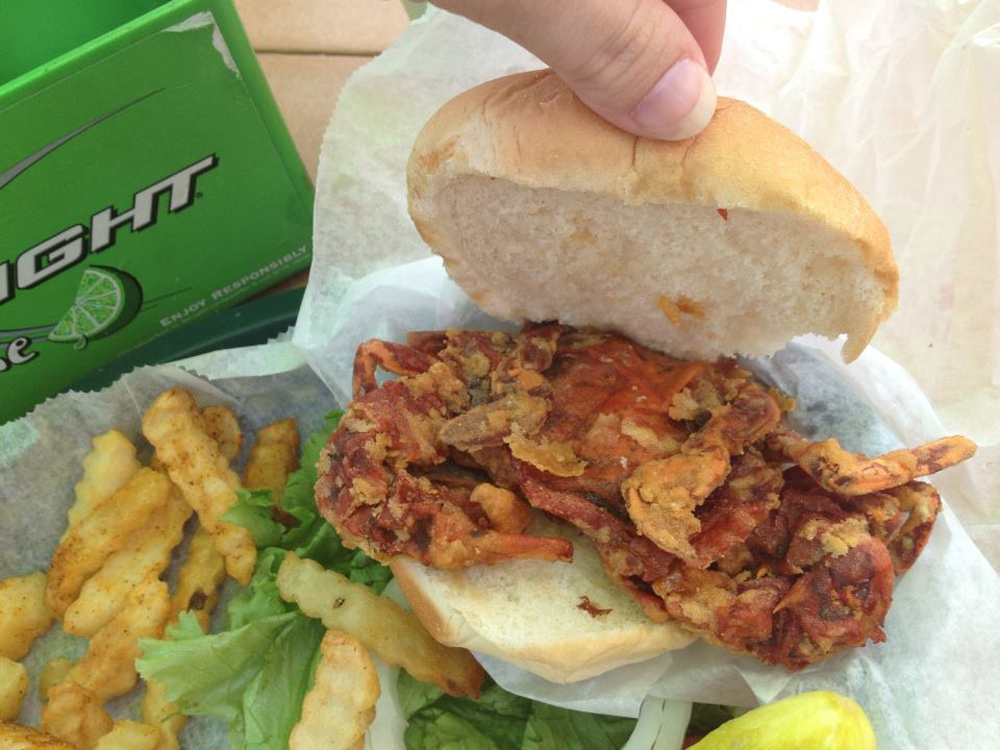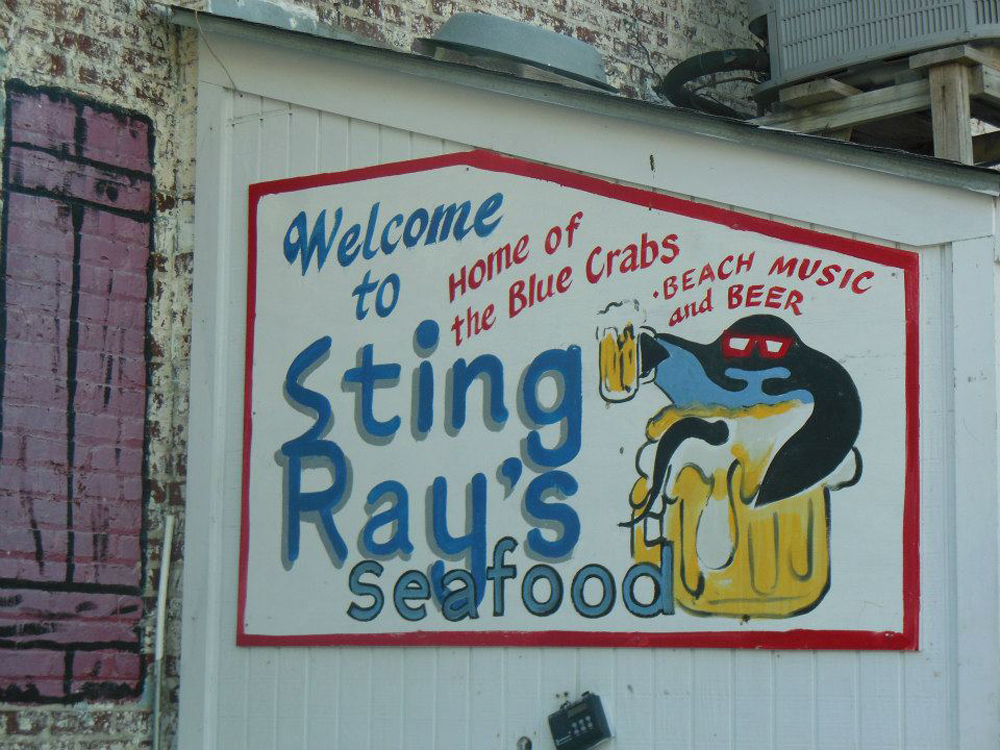 What about you?
Share what you love about Savannah! Am I missing something? If you know of a great spot in Savannah that people should visit, be sure to tell us in the comments!
You should also check out these posts:
Be sure to follow my Pinterest board Travel for other fun tips and tricks when traveling.