When Travis came home from the field, I wanted to make him one of his favorite meals. I welcomed him home with French Dips, Hash Brown Casserole and Cookie Dough Pizza for dessert. It's safe to say he was very pleased. Since I've already shared the other recipes, it's time to share how to make French Dips — courtesy of my mother-in-law.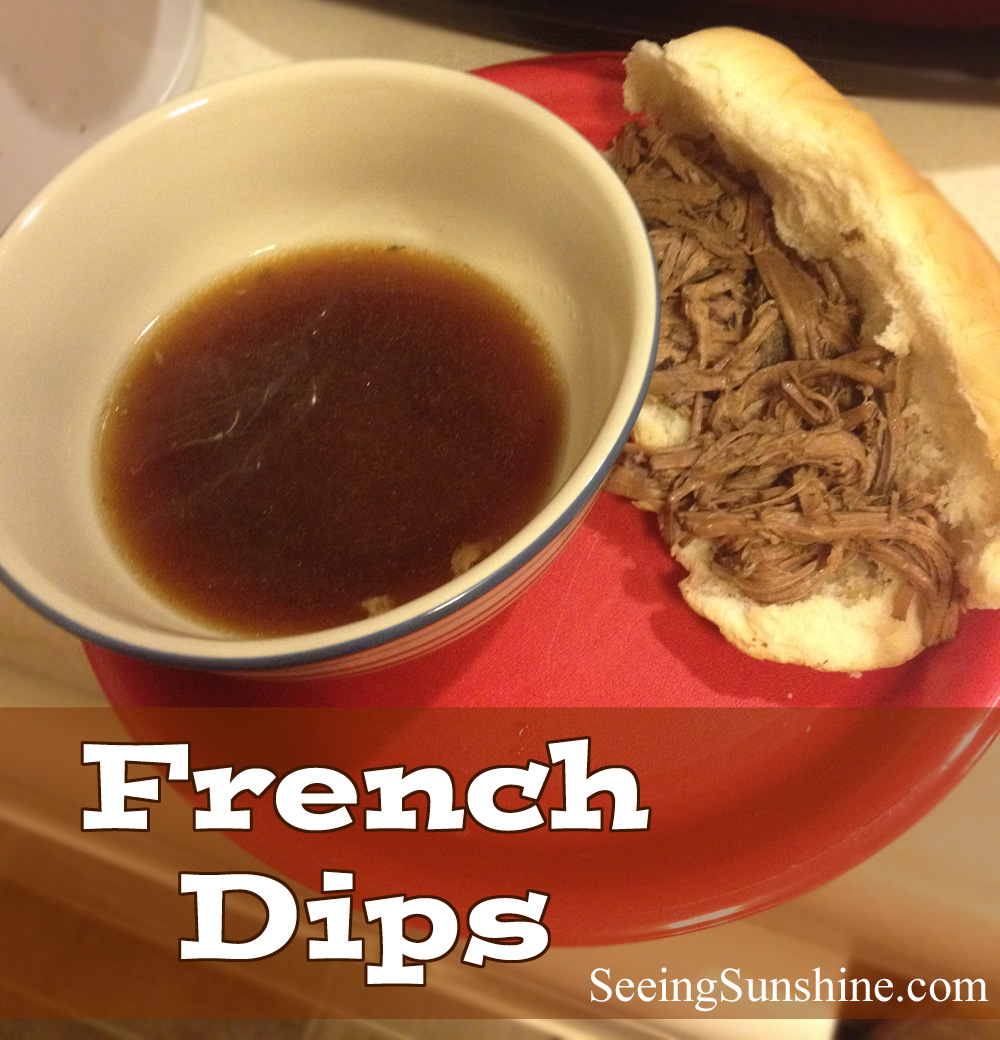 Here's what you'll need:
Roast
Water
Soy Sauce
Rosemary
Thyme
Garlic Powder
Bay Leaf
Peppercorns
Sub Buns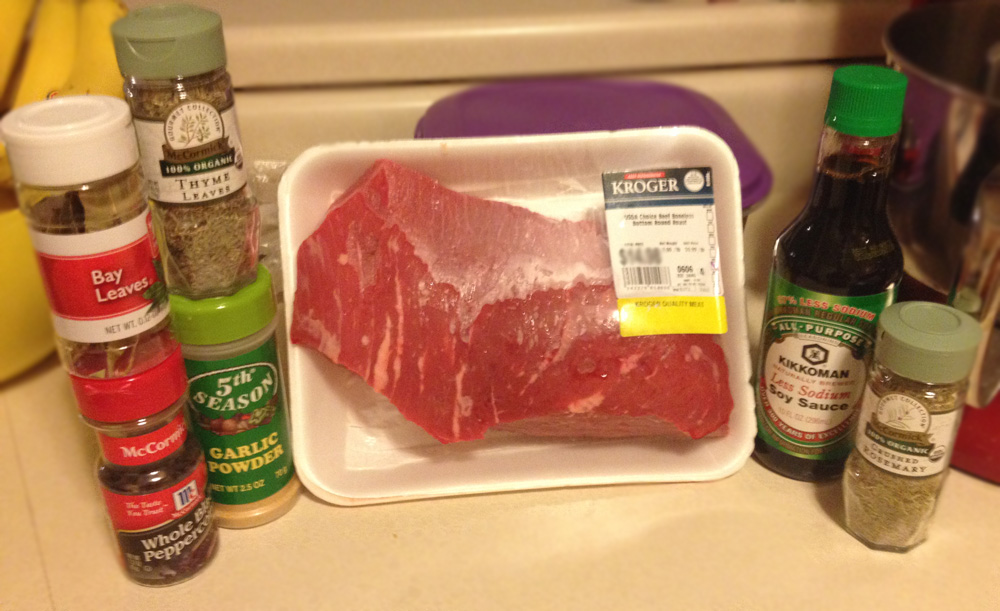 This recipe is so easy to make. Put your slow cooker liner in the crock pot so you'll have less of a mess to clean up later. Put your roast in the crock pot and then add everything else on top.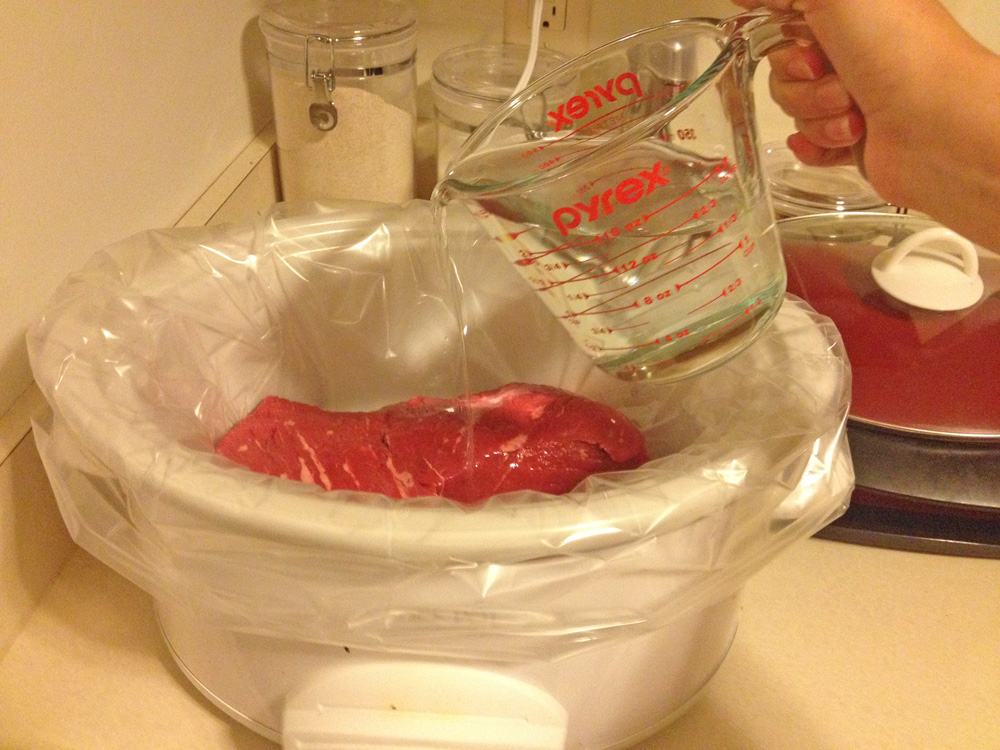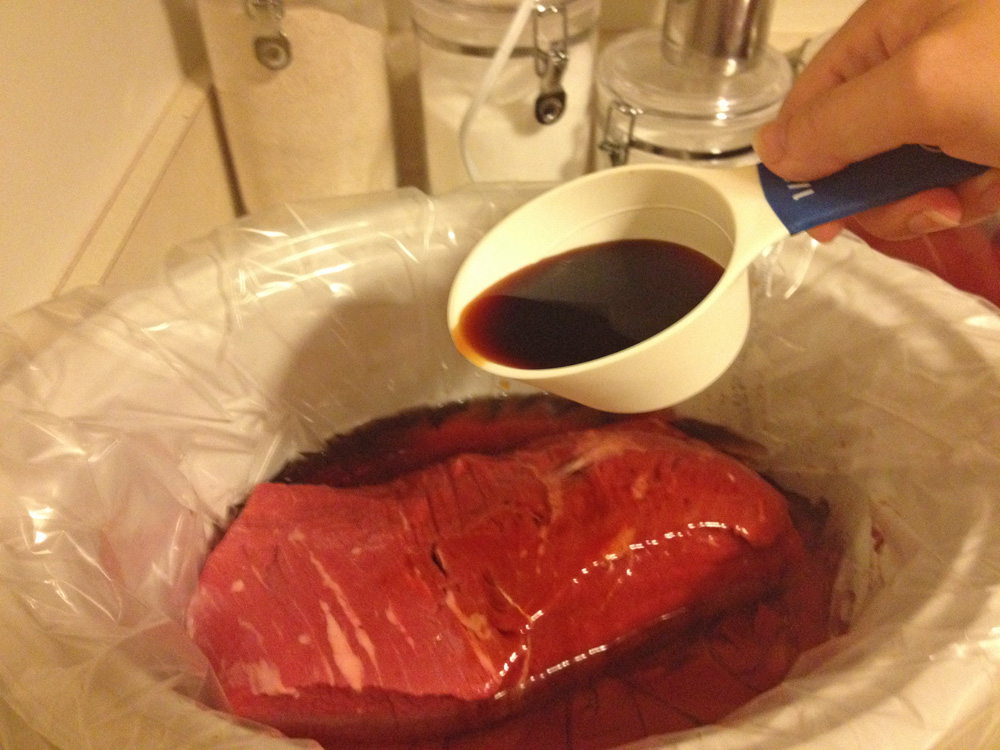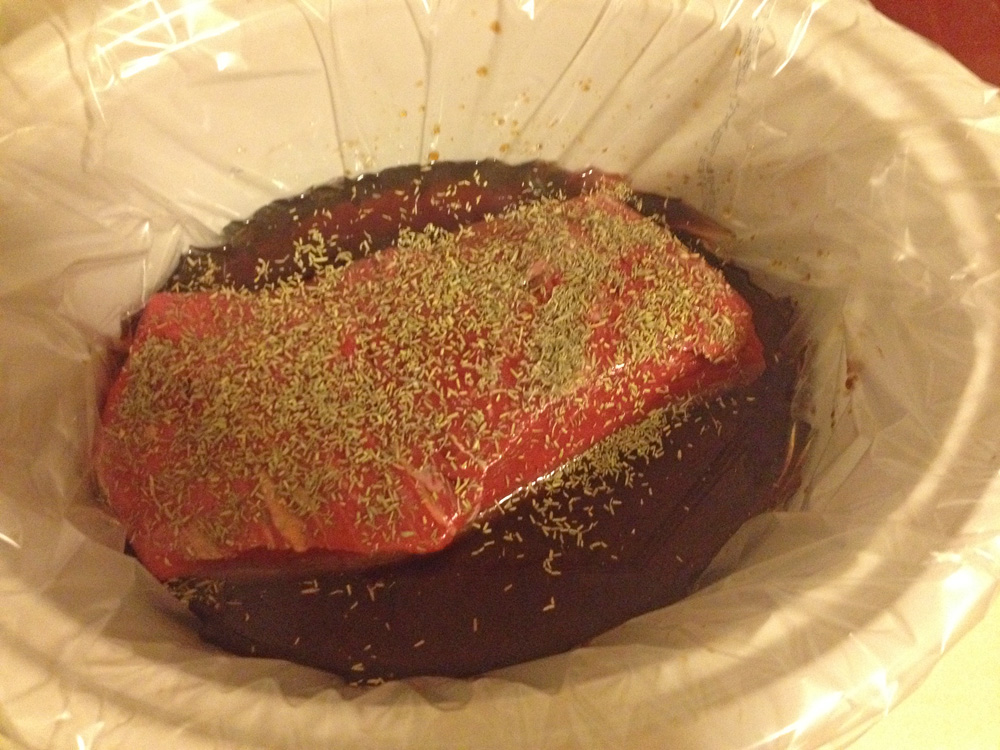 Let the roast cook for about 6 hours on medium.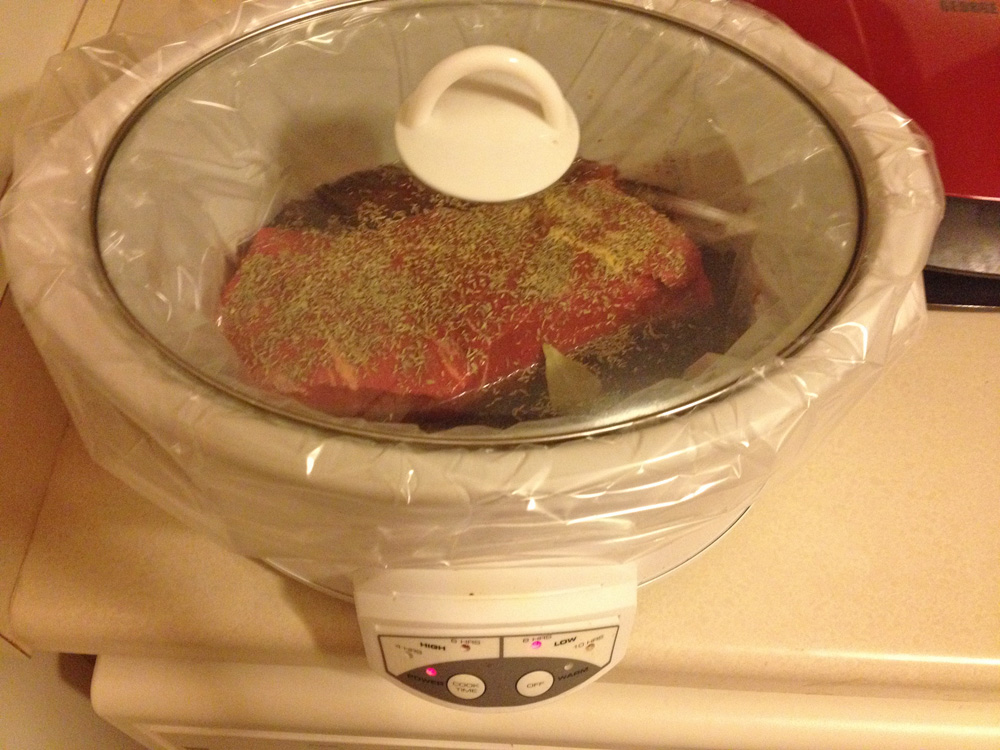 When the roast is done, take it out and shred it.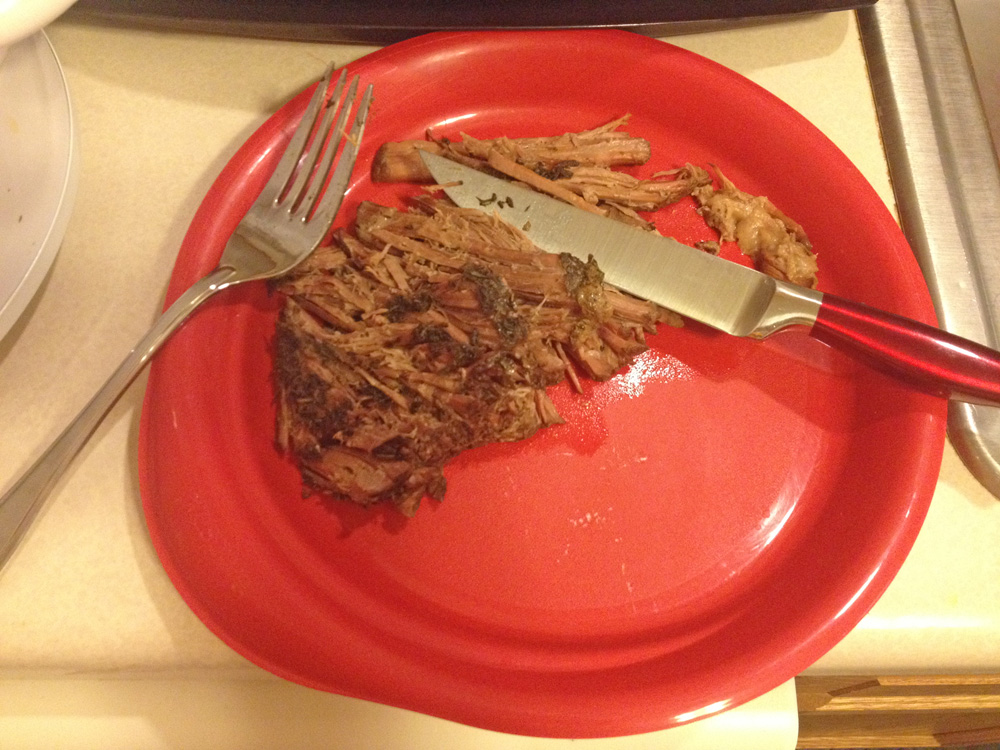 Put the shredded roast on sub sandwich buns.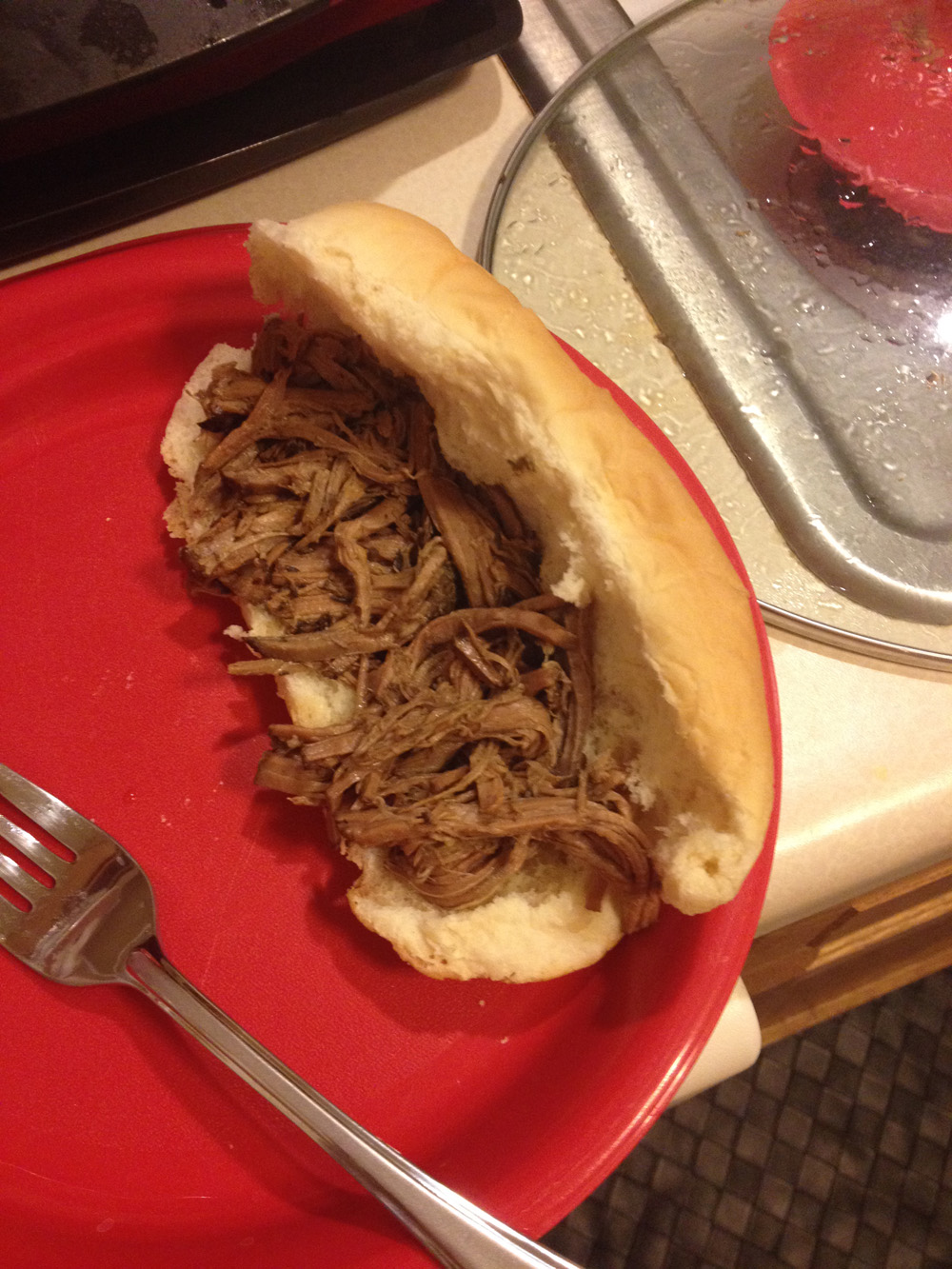 Dip the remaining broth from the crock pot into small bowls for dipping the sandwich in. It is delicious! Enjoy!

French Dips
Prep time:
Cook time:
Total time:
Ingredients
3 pound beef roast
2 cups water
½ cup soy sauce
1 tsp dried rosemary
1 tsp dried thyme
½ tsp garlic powder
1 bay leaf
4 whole peppercorns
8 sub sandwich buns
Instructions
Place the roast in the crock pot
Add all other ingredients on top of and around roast
Cover and cook on medium for 6 hours
Shred the roast
Place roast inside buns
Pour broth into small bowls for dipping
This post was linked up at
Sundays at Home
.