Sometimes, my husband likes to cook. I love it because it means I don't have to. He likes trying new creations. One day he came home from work and had hit up the grocery store. He had several ingredients that weren't on our list. Soon the knives were coming out and the oil was being poured into a frying pan. The smell was amazing, and I pondered over to the kitchen to see what was being made.
I have to admit, what I saw didn't look too good. But I tried his creation. To my surprise, it was really good. In fact, I asked him if I could have more, and the next day I asked him to make it again!
These pesto mushroom bites are great as an appetizer!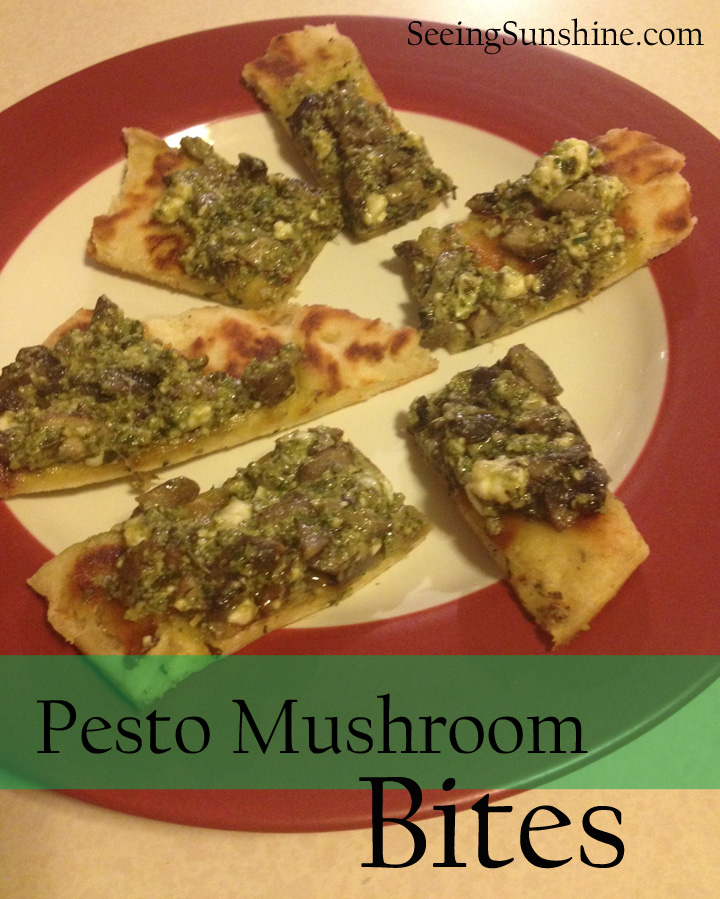 Here's what you'll need:
Naan Bread (We used garlic flavored)
Portobello Mushrooms, chopped
Blue Cheese
Pesto
Olive Oil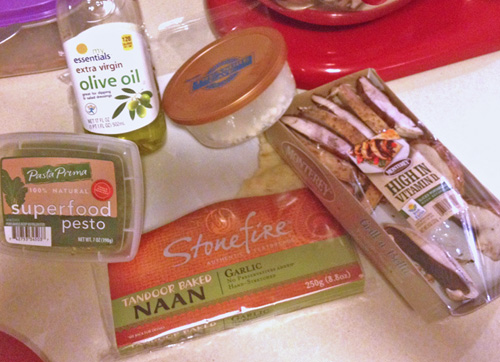 Start by chopping up the Portobello mushrooms. Heat a little olive oil in a frying pan and saute those mushrooms for a few minutes on medium heat.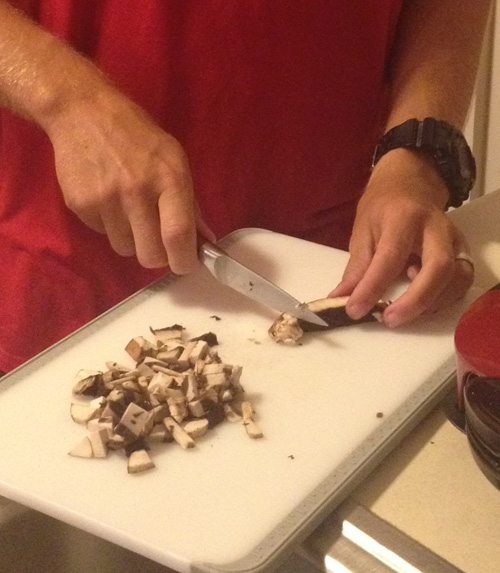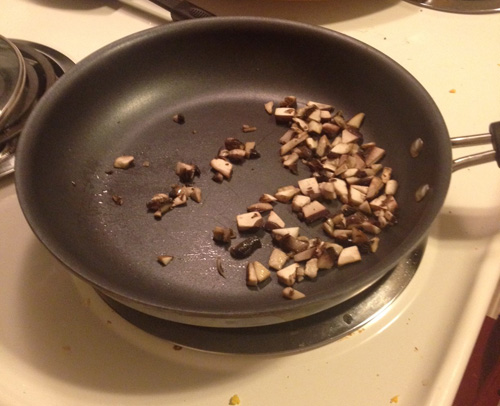 Mix together the pesto, sauteed mushrooms, and blue cheese.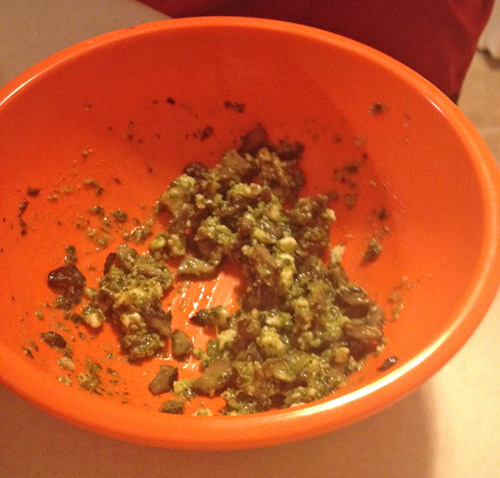 Add a little more olive oil to your pan. On medium heat, grill the naan bread until it's crisp but not burnt.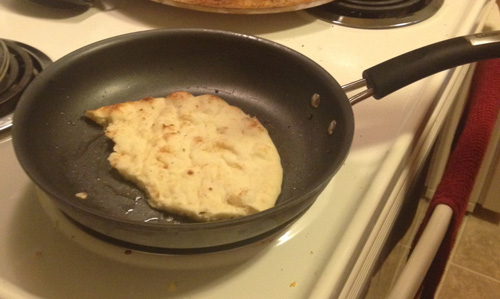 Spread your pesto mixture over the naan bread. Cut it up into small bites, and enjoy!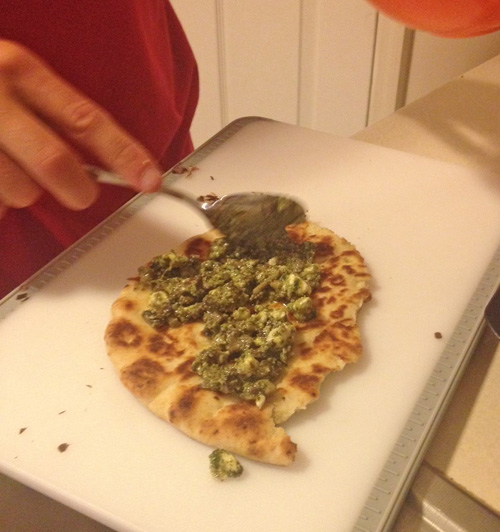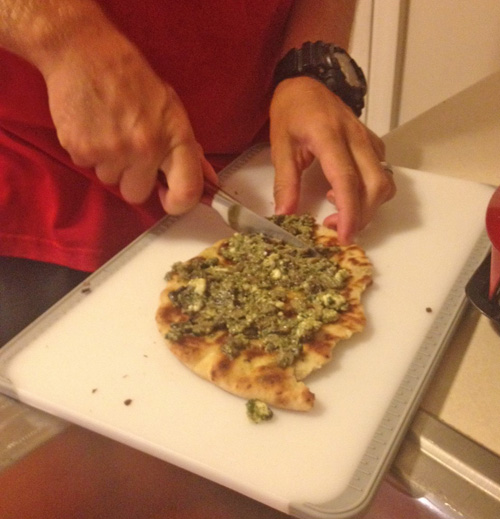 After you've tasted these delicious bites, you can thank this hunk of a chef!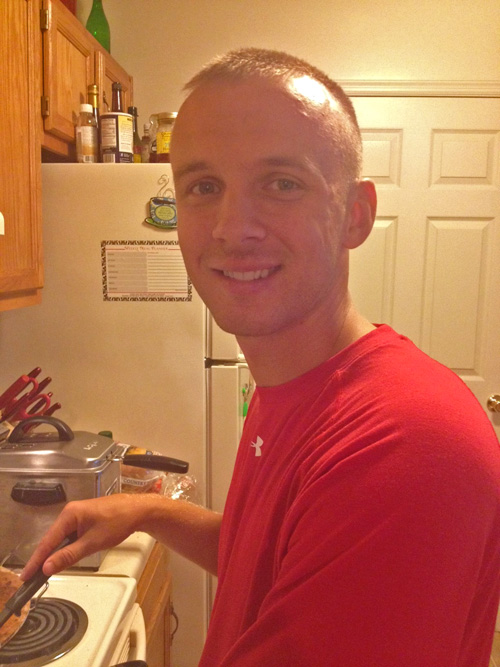 My husband doesn't measure things. So the recipe below includes estimated measurements – add or subtract as you wish. 🙂

Pesto Mushroom Bites
Prep time:
Cook time:
Total time:
Ingredients
¼ cup chopped portobello mushrooms
½ cup blue cheese
2 Tbs pesto
Olive oil
1 pack Naan bread (We used garlic flavored)
Instructions
Chop mushrooms
Saute mushrooms in olive oil over medium heat for two minutes
Combine mushrooms, pesto and blue cheese
On medium heat, grill the naan bread in olive oil until crisp
Spread pesto mixture over naan bread
Cut bread into small bites
For more great recipe ideas, check out my Pinterest board
"My Recipes"
.