My husband and I recently went to a blueberry farm to pick fresh berries. The farm had 13 acres of blueberry bushes, and we picked one gallon to take home for ourselves. Fresh blueberries are the best! It was such a fun little after-work activity. This farm doesn't spray any pesticides or insecticides on their crops, and we got a whole gallon of these delicious little bluebs for only five bucks!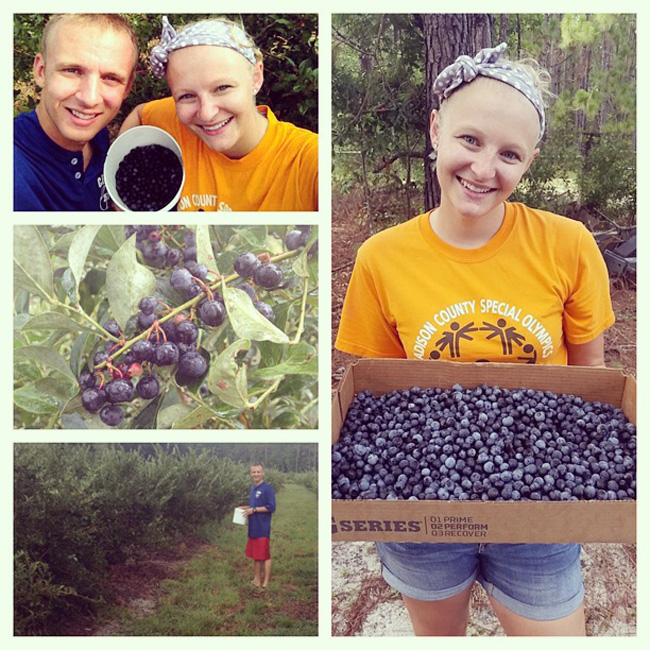 We froze some of the blueberries and set some aside to eat fresh or use in cereal or pancakes. Then we also set four cups aside so I could make a blueberry pie. As soon as I had all the ingredients, I put on my new apron (so cute!) and got to baking! Seriously, look at this adorable apron!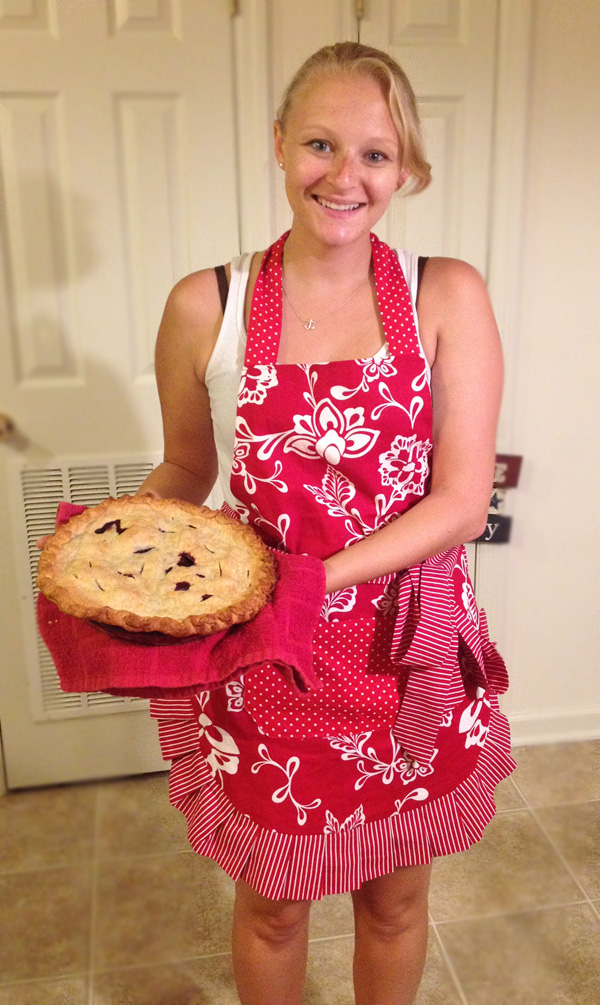 Here's my recipe for fresh blueberry pie.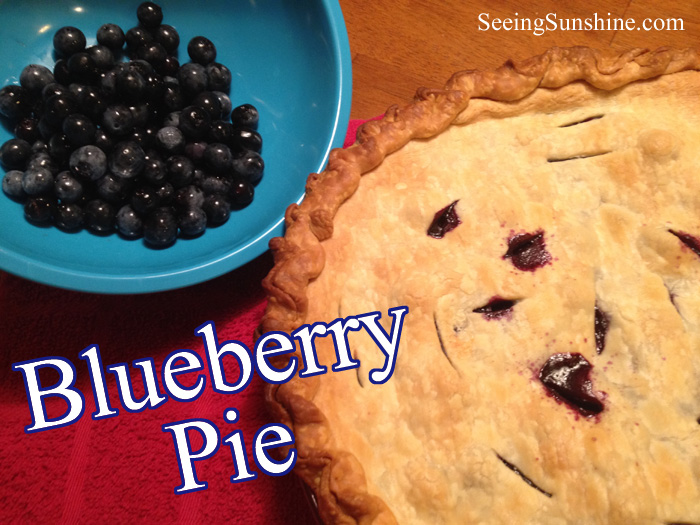 Here's what you'll need:
Pillsbury pie crusts
Sugar
Flour
Ground cinnamon
Blueberries
Lemon juice
Butter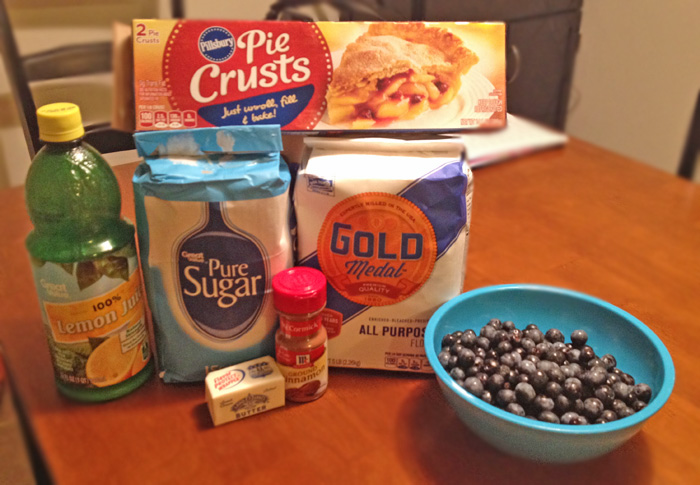 Start by unrolling the pie crust dough. The dough might need to sit out a minute or two to thaw so you can unroll it without tearing the dough. Place the pie crust into the pie plate. I like to take the easy route, so I use this pre-made pie crust dough. But you can also make your own pie crust as well.
Mix together the flour, sugar and cinnamon.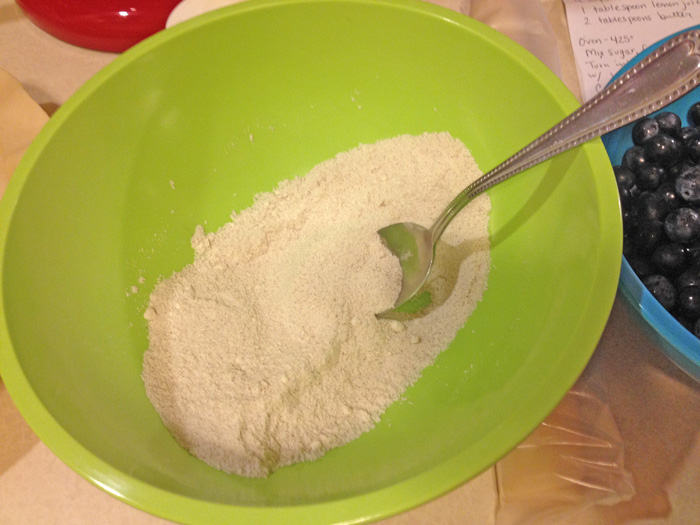 Stir the berries into the dry ingredient mixture until all the berries are covered.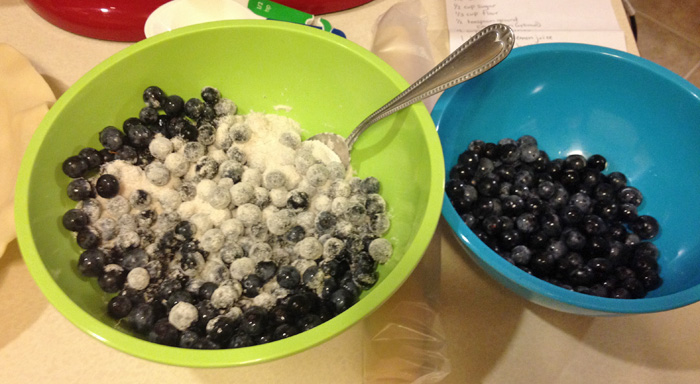 Turn the mixture into the pie crust.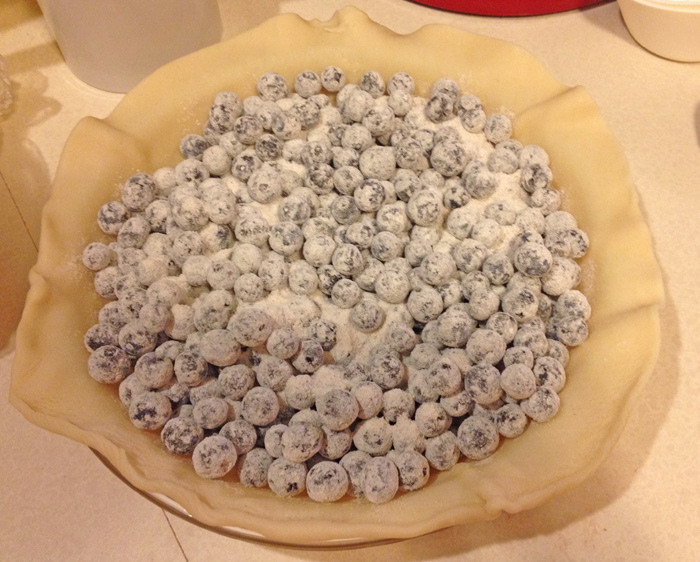 Sprinkle the berries with the lemon juice.
Cut the butter into small pieces and dot the pie with the butter.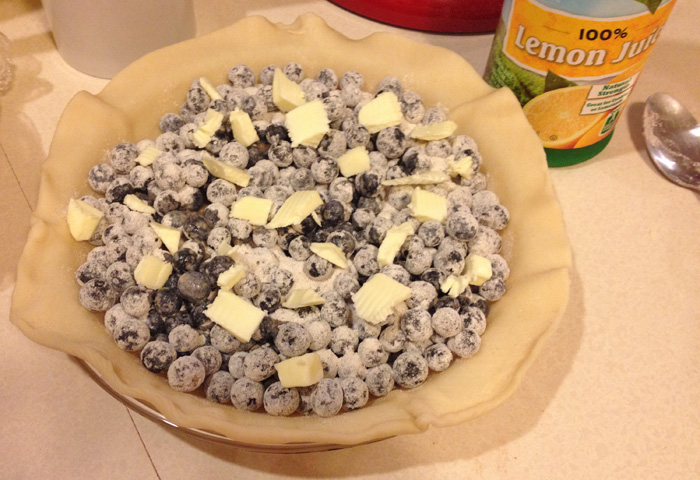 Unroll the second pie crust and place on top. Seal the two crusts together using your fingers.
I use a technique I learned from my mom — push your two fingers back and forth. It's hard to explain without showing you!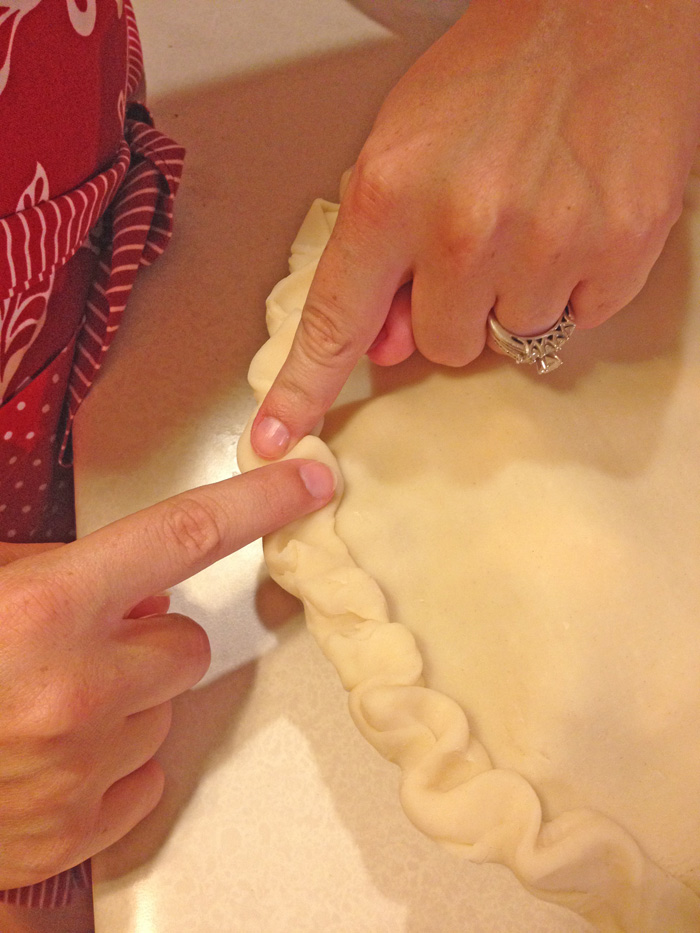 Cut slits into the top of the pie. Bake for 35-40 minutes until the crust is brown and the inside is bubbling.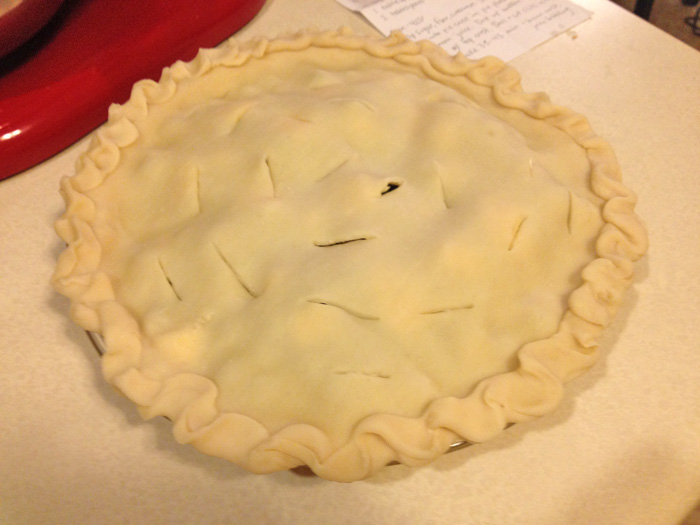 You can serve the pie with ice cream or whipped cream, or eat it all by itself! Enjoy!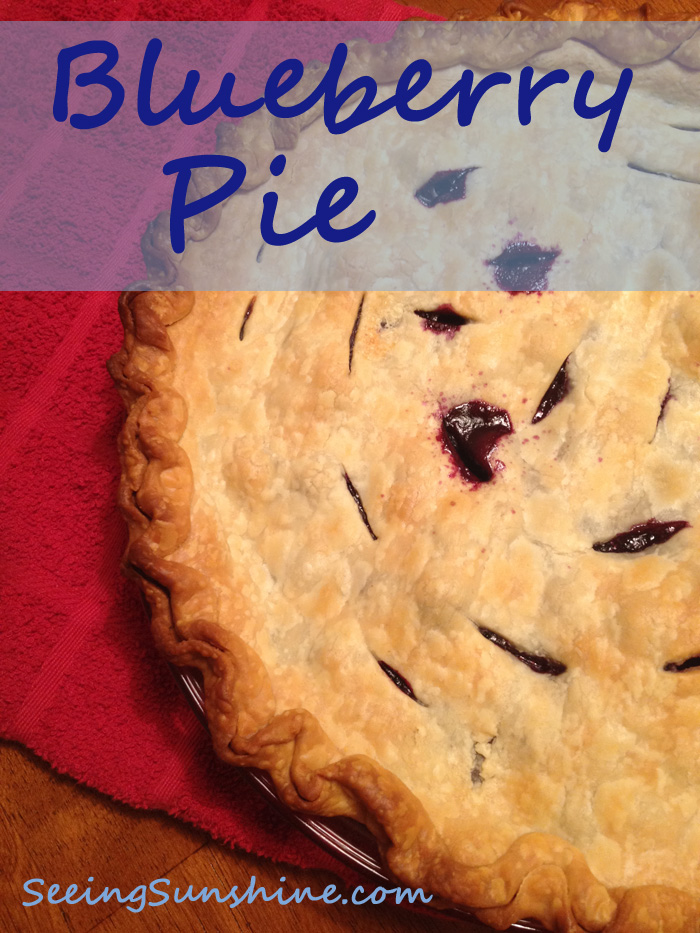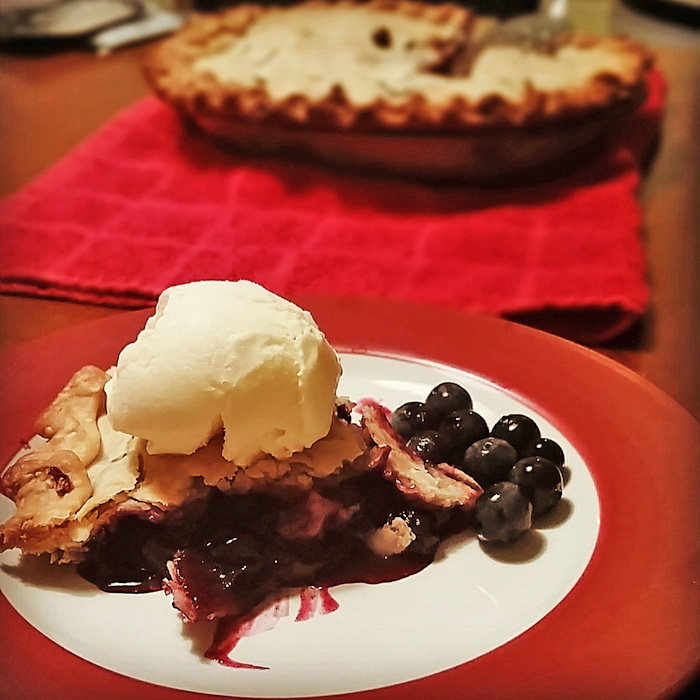 Blueberry Pie
Prep time:
Cook time:
Total time:
Ingredients
2 Pillsbury Pie Crusts (1 box comes with two)
½ cup sugar
⅓ cup flour
½ tsp ground cinnamon
4 cups blueberries, washed
1 Tbs lemon juice
2 Tbs butter
Instructions
Preheat the oven to 425 degrees
Unroll one pie crust dough and place in pie plate
Mix sugar, flour, and cinnamon
Stir in blueberries
Turn mixture into pie crust
Sprinkle with lemon juice
Cut butter into small pieces and dot the top of the pie with butter pieces
Unroll second pie crust dough and place on top of pie
Seal pie crusts together using fingers
Cut slits into top of pie
Bake at 425 degrees for 35-40 min until crust is brown and inside is bubbling
For more recipes, check out my
Pinterest board
!