Sometimes I feel like all we eat is chicken around here. Probably because I don't like hamburger, as I've told you before. But I do like beef. Just not in hamburger form. So I started making Italian beef, and it is delicious! It is juicy and flavorful and has a zip to it!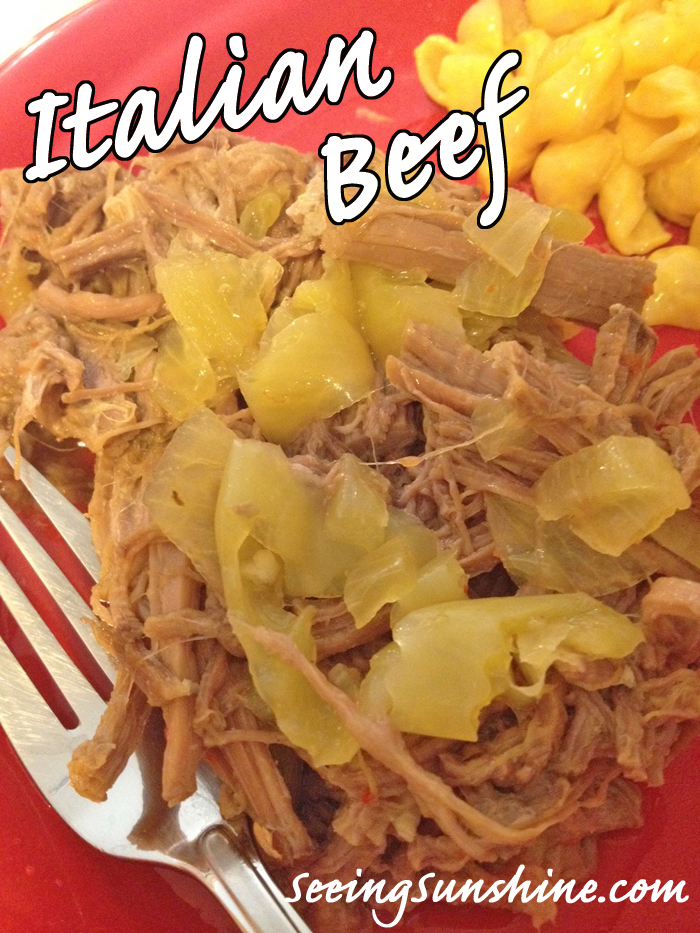 Here's what you'll need:
Roast (round or rump)
Italian dressing mix
Banana pepper rings
Onion
Garlic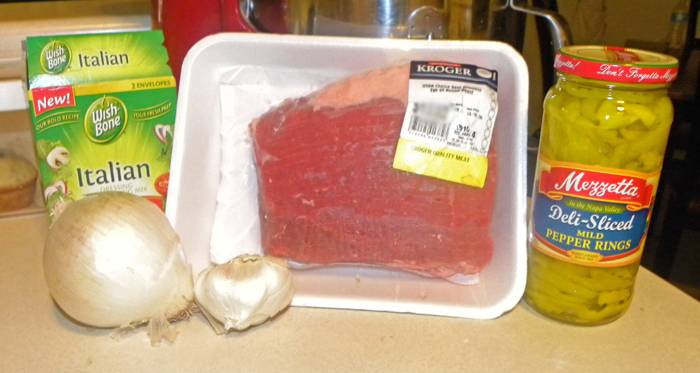 First, put the roast in your crock pot. Sprinkle the Italian dressing mix on top. Pour the whole jar of pepper rings on top — peppers and liquid. Mince the garlic and put it inside the crock pot.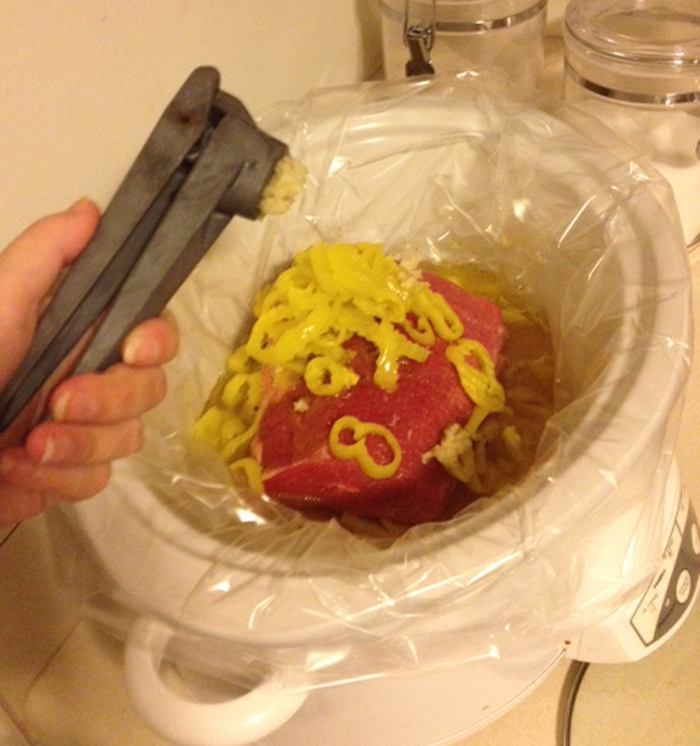 Chop the onion and put it inside the crock pot too.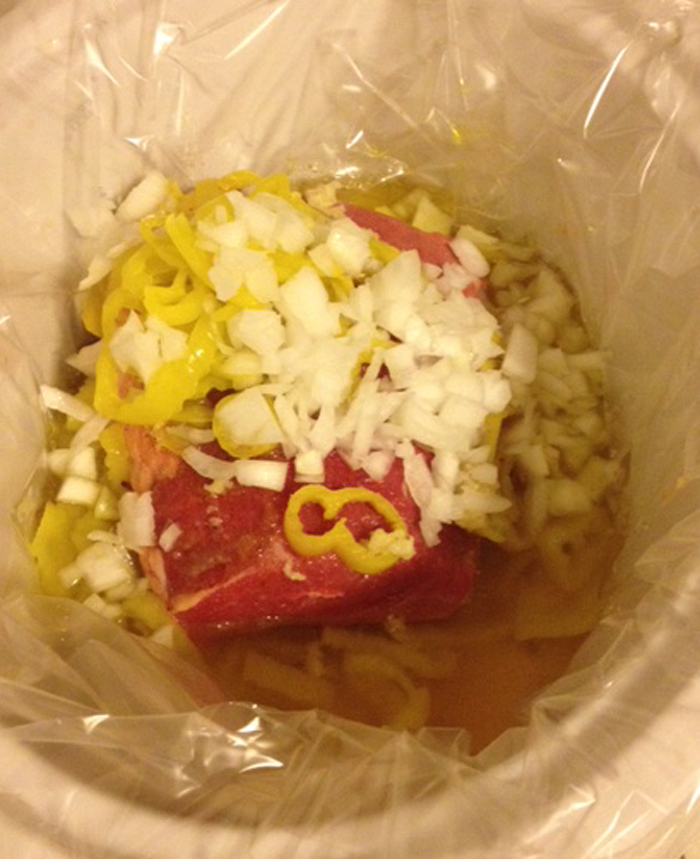 Add 3/4 cup of water. Cook on low for eight hours. Shred the roast after it has cooked, pulling away any fat. Add the shredded roast back to the crock pot with the peppers. Mix it around and keep warm until ready to serve.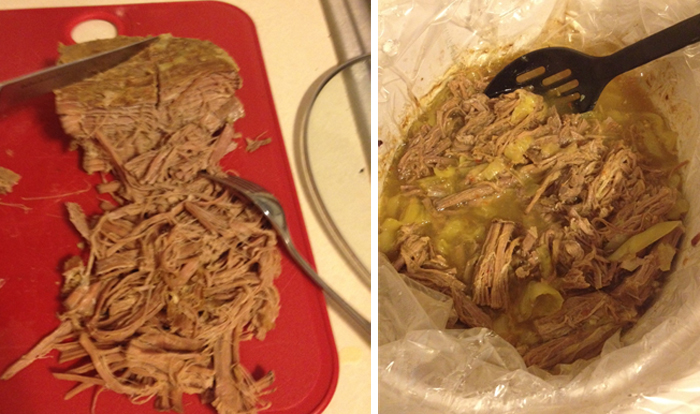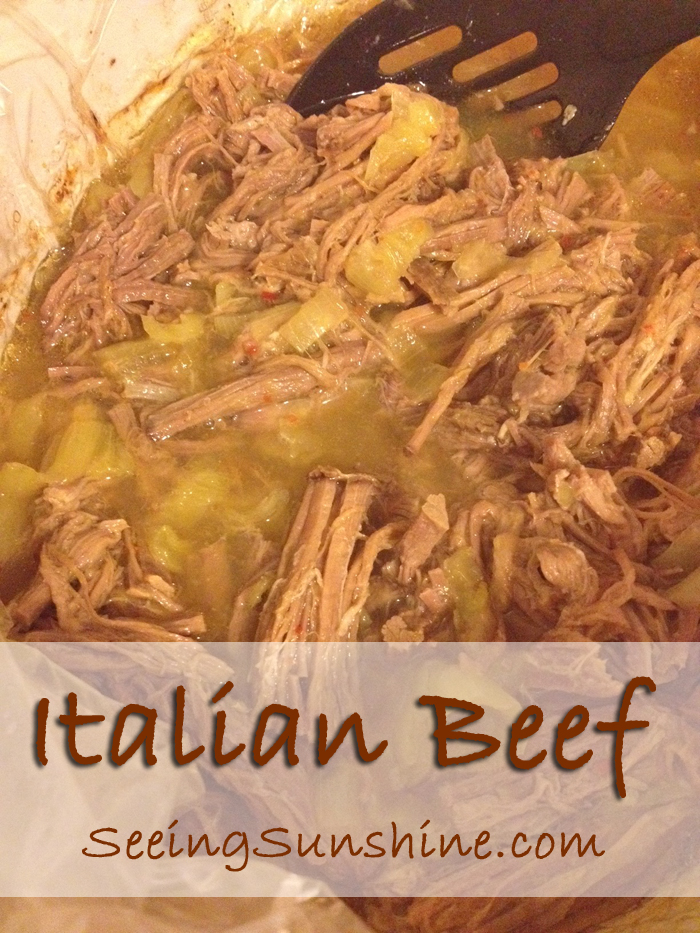 Italian Beef
Prep time:
Cook time:
Total time:
Ingredients
1 round or rump roast
1 package of Italian dressing mix
½ onion, chopped
1 jar mild pepper rings
2 cloves garlic, minced
¾ cup water
Instructions
Add all ingredients to crock pot
Cook on low for 8 hours
Shred roast and add back to pepper mixture
Serve using slotted spoon
For more recipes, check out
my board on Pinterest!