Prepare to drool.
It has been years since I had these amazing yeast rolls made by my friend Sarah. Recently, I couldn't stop thinking of them so I dug around until I found the recipe she gave me, seriously, probably two years ago. Maybe three. I decided it was time to try to make them for myself. I was for sure they weren't going to turn out anything like Miss Sarah's. But to my delighted surprise, they turned out just as delicious as her's!
These Honey Garlic Rolls are mouth watering, and I dare you not to eat three or more in one sitting. Actually, go ahead and eat as many as you want because I completely understand. I think I ate seven of them all by myself in one day. Don't judge. Once you try them, you'll understand.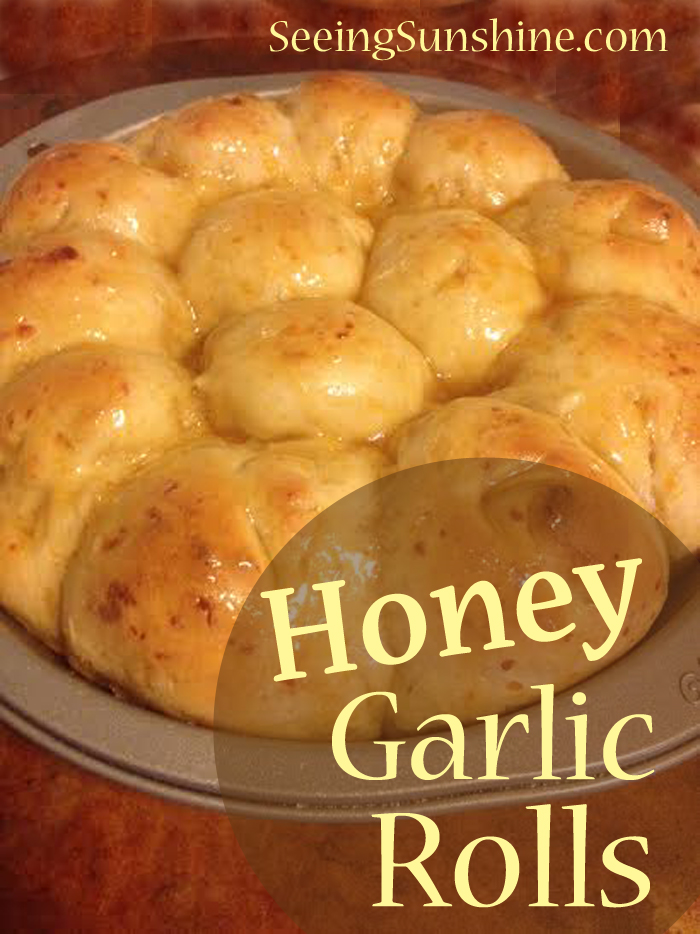 What you'll need:
Flour
Sugar
Yeast
Salt
Water
Butter
Cheddar cheese
Honey
Garlic salt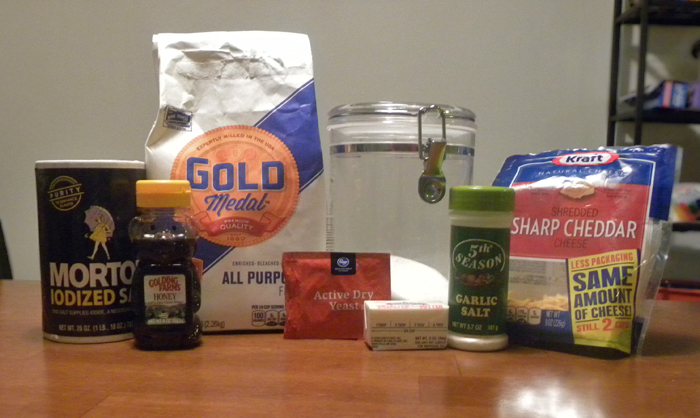 I had all of these ingredients expect the yeast already in my kitchen, so that was nice. And now that I've bought some packets of yeast, I'm ready to make these anytime!
I used my Kitchen Aid mixer for this recipe, but you can also use a regular mixer I believe. In a bowl, combine 1 1/2 cups flour, sugar, yeast, and salt. Then add the warm water and 2 Tbs of melted butter. Beat well on medium speed for three minutes.

Mix in the cheese and 1/2 cup flour (a little more flour if needed) to form a soft ball of dough. The dough will gather up around the mixer beater, so add flour until it becomes less sticky. I used a spatula to scrap down the sides to make sure everything mixes together.

Remove the dough from the mixer and knead on a floured board for about 4 minutes or until the dough is smooth and elastic. Let it rest for 10 minutes or until it has doubled in size.
Grease a round baking pan. I use a 9×9 cake pan.
Divide the dough in 13 pieces. Form each piece into a ball, pinch underneath and place in a round baking pan. Let the dough rise until the edges of the rolls are touching each other. I let it sit for another 10 minutes.

Bake at 375 degrees for 12-14 minutes or until the tops of the rolls are golden brown. While they are baking, make the amazing sauce!
Mix together the honey, garlic salt, and melted butter.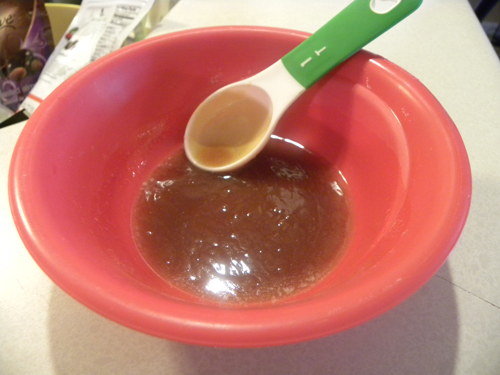 When the rolls come out of the oven, drizzle the sauce over them.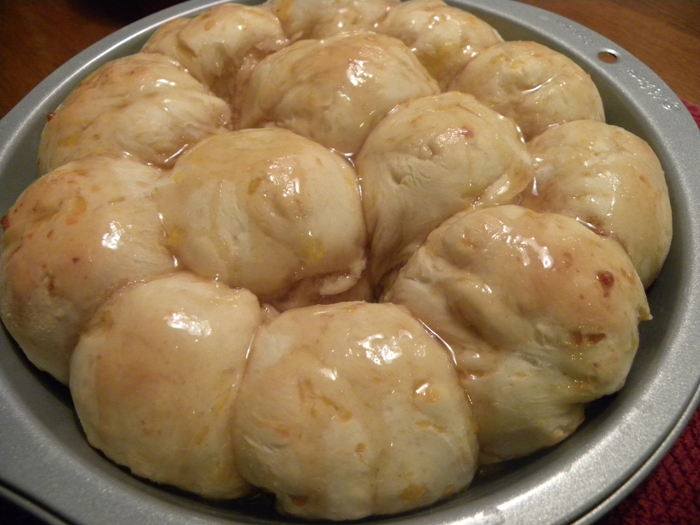 I think these are best warm, but even if you make them ahead of time you can zap them in the microwave to heat them up real quick. They are still just as good!

Honey Garlic Rolls
Ingredients
2-2½ cups flour
2 Tbs sugar
1 package yeast
½ tsp salt
¾ cup warm water
2 Tbs butter, melted
¾ cup shredded cheddar cheese
For Sauce:
2 Tbs honey
1 Tbs butter, melted
⅛ tsp garlic salt
Instructions
In mixer bowl, combine 1½ cup flour, sugar, yeast, and salt
Add warm water and 2 Tbs melted butter
Beat well of medium speed for 3 minutes
Mix in cheese and enough remaining flour to form soft ball of dough
Add in flour until dough becomes less sticky
Knead dough on floured board for 4 minutes or until smooth and elastic
Let rest for 10 minutes or until doubled in size
Divide dough into 13 pieces, form into balls and pinch underneath
Grease round baking dish
Place rolls in baking dish, let rise for 10 minutes or until edges of rolls touch each other
Preheat oven to 375 degrees
Bake rolls for 12-14 minutes, until tops are golden
Mix together honey, butter and garlic salt to make sauce
Drizzle sauce on rolls after they come out of the oven
For more recipes,
click here
!