It's been a long time since I posted a recipe for a beverage. So how about we do something with a kick?
This blackberry gin lemonade is made with fresh blackberries!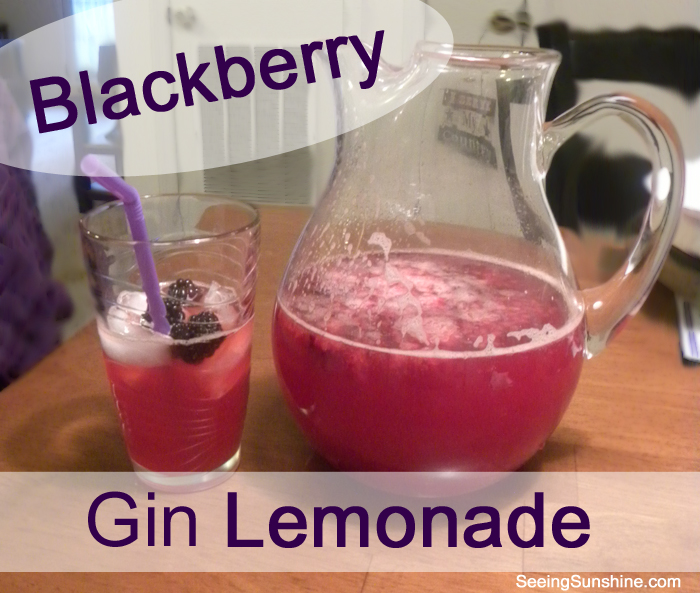 Here's what you'll need:
Sugar
Blackberries
Water
Honey
Club soda
Gin
Lemon juice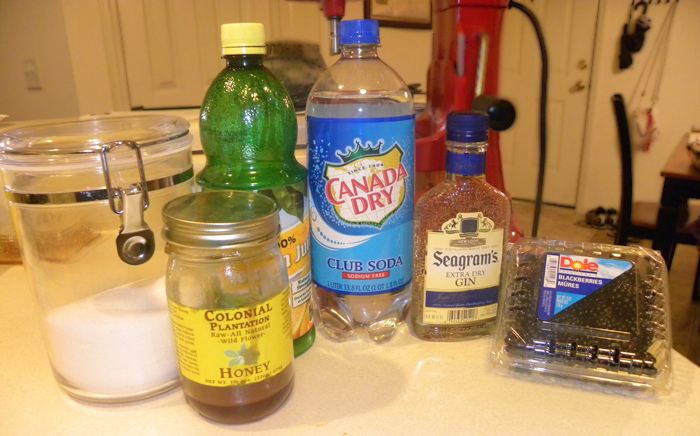 Bring the sugar, blackberries, and water to a boil. Stir to dissolve the sugar. Turn the heat down and let it simmer for 5-7 minutes, stirring occasionally to soften the blackberries.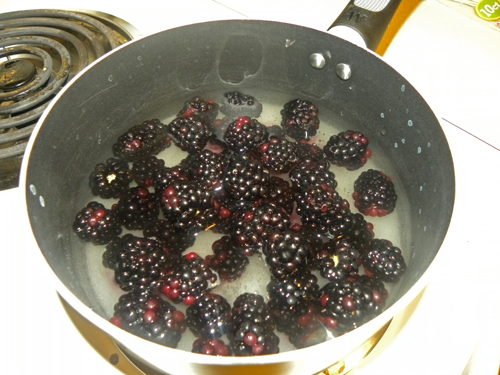 Stir in the honey. Remove from heat.
If you have a fine mesh sieve, use it to push the blackberries mixture through so the beverage won't be full of blackberry seeds. If you don't have one, use the smallest strainer you can. We used a strainer first, then we pulled out the mesh filter on our juicer and used that! Got to get inventive sometimes!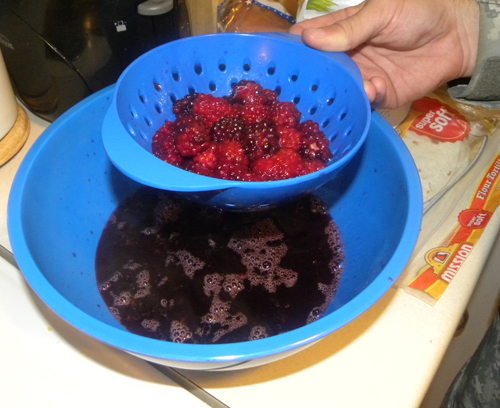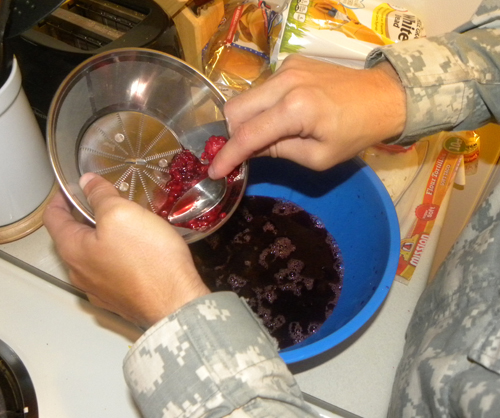 Put the liquid in a pitcher. Add in the club soda, gin, a cup of water, and the lemon juice.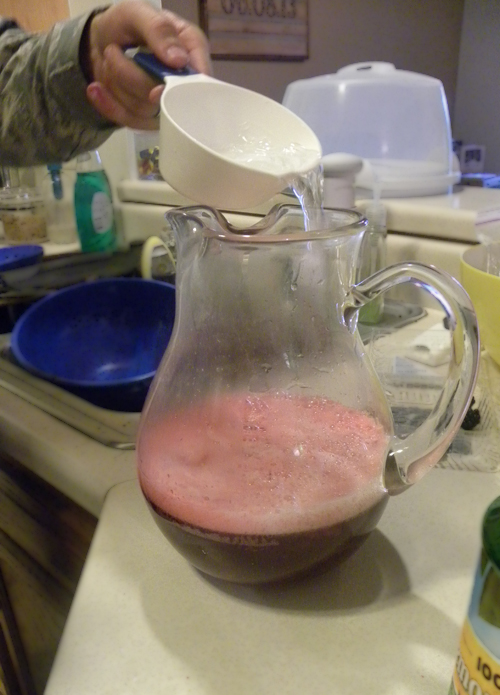 Serve the drink with ice. You can use blackberries and lemon slices as garnish for the drink if you like.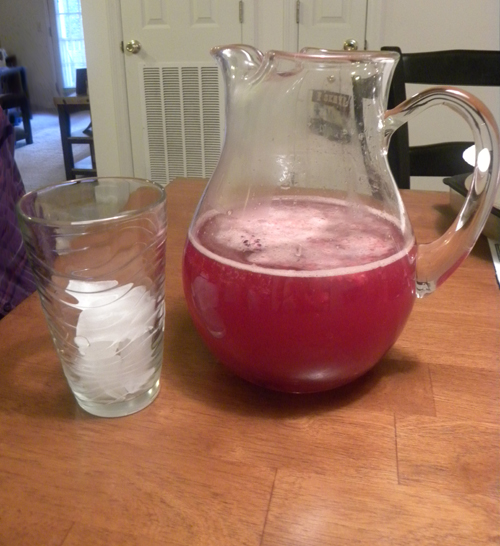 Blackberry Gin Lemonade
Ingredients
2 cups blackberries
1 cup sugar
2 cups water, divided
¼ cup honey
2½ cups club soda
1½ cups gin
¾ cups lemon juice
Instructions
Bring blackberries, sugar and 1 cup water to boil
Stir to dissolve sugar
Reduce heat
Simmer for 5-7 minutes, stirring occasionally
Stir in honey
Remove from heat
Push through fine mesh sieve or strainer
Transfer to pitcher
Add in club soda, gin, 1 cup water, and lemon juice
Serve with ice
Garnish with blackberries and lemon slices (optional)
For more recipes I've tried and approved, check out my Pinterest board
here
.