I can't believe how easy this recipe is, and yet it still turned out tasting delicious! This for all of us who don't have time to make dumplings from scratch, but still want that home cooked taste!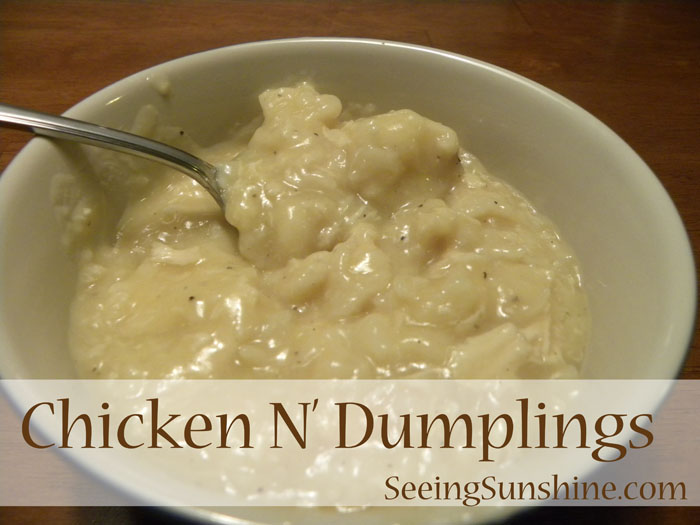 Here's what you'll need:
Chicken broth
Chicken
Canned biscuits (Tip: Don't use the flaky layers biscuits because the dish will turn out mushy. If you use regular home style biscuits, it turns out just right!)
Cream of chicken soup
Pepper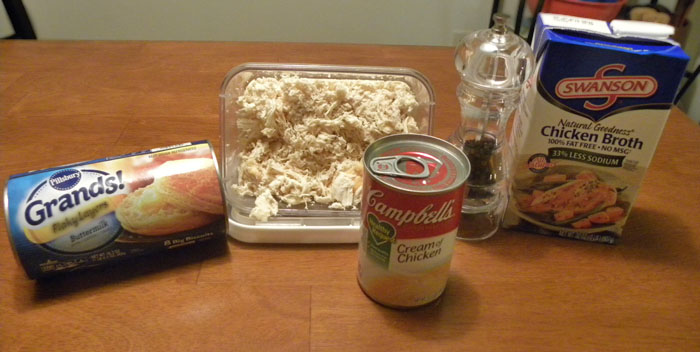 Bring the chicken broth to a boil. Add in the shredded baked chicken. Turn the heat to medium.
Cut the biscuit dough into quarters. Add these to the chicken broth.

Add in the cream of chicken, stirring everything together.
Add pepper. Stir occasionally while letting it simmer for  5-10 minutes on low-medium heat.

Chicken N' Dumplings
Prep time:
Cook time:
Total time:
Ingredients
1 32 oz box chicken broth
4 chicken breasts, baked and shredded
1 can biscuits
1 can cream of chicken soup
Pepper to taste
Instructions
Bake and shred your chicken
Bring chicken broth to a boil
Add shredded chicken, reduce heat to medium
Cut biscuit dough into quarters, add to broth
Add cream of chicken soup, stirring
Add pepper to taste
Stir occasionally while pot simmers on low-medium heat for 5-10 minutes
For more recipes, check out my
Pinterest board
!