Some friends of ours are in the process of adopting five little people. All of the kids are moved in and the overwhelming transition period has begun. My friend went from being a married woman to a mother of five (six if you count her husband!) — all in a matter of weeks. I know there are moments when she feels stressed from all the scheduling, overcome with tasks and tantrums, and down right exhausted from trying to handle it all with a smile. It's a huge change for her and her husband. But they long to give these five children, who they have fallen in love with, a place to call home and a family to spend forever with. To ease the craziness of their new life, I've been bringing them a few meals each week. Not having to figure out what to make and not having to cook for the night is probably a big help when you have so much other stuff to worry about and deal with. Plus, it gives me an opportunity to keep striving for hospitality!
This past week, I decided to make them a breakfast casserole. That way they can eat it for breakfast, or if their morning routine is set and going well, they can have breakfast for dinner. One of Travis' favorite breakfast foods is French Toast. So I whipped up this French Toast Casserole for a family of seven to enjoy! I think it would make for a great Christmas morning meal!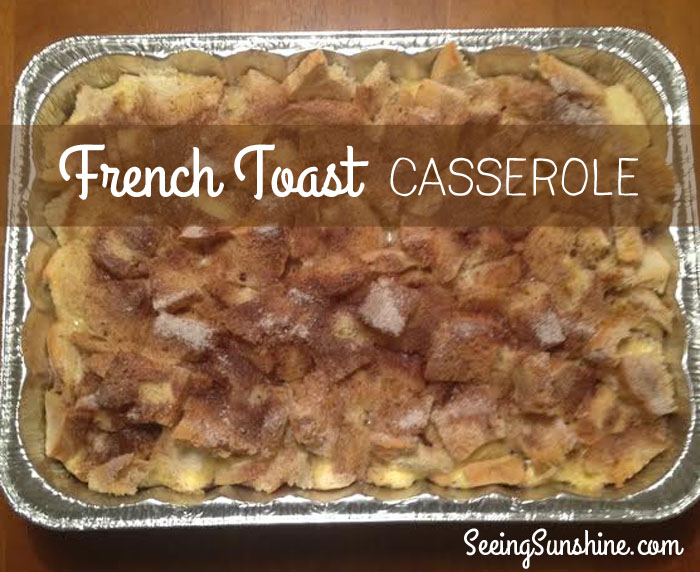 Here's what you'll need:
French bread
Eggs
Milk
Sugar
Cinnamon
Vanilla
Butter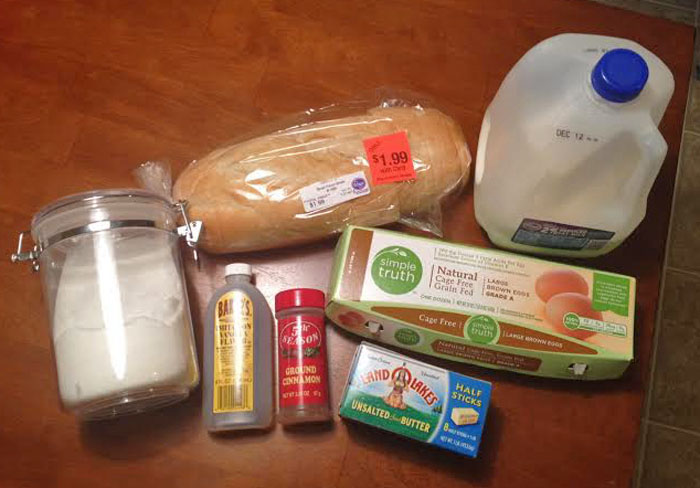 First, cut up the French bread into 1 inch squares. I bought a sliced loaf of French bread so half the work was already done. You can also just rip the bread into pieces with your hands. Put the bread into a 9 x 13 greased pan.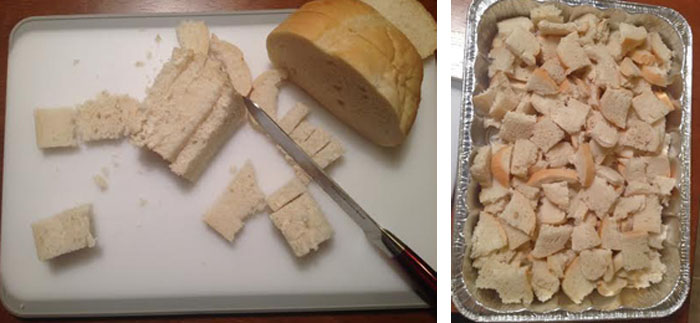 Next, whisk together the eggs, milk, sugar, vanilla, and cinnamon. Pour that mixture onto the bread. Let it sit while you do the next steps so that the bread can soak up the egg mixture.

Next, cut up the butter into small pieces. Dot the bread with the butter. Mix together the remaining sugar and cinnamon and sprinkle it over the dish.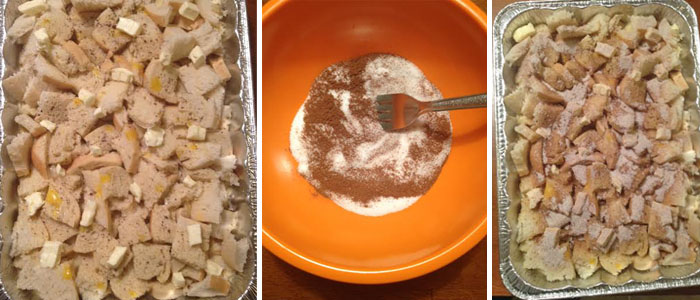 Finally, bake the casserole at 350 degrees for 45 minutes.
Sprinkle powdered sugar on top and serve with syrup!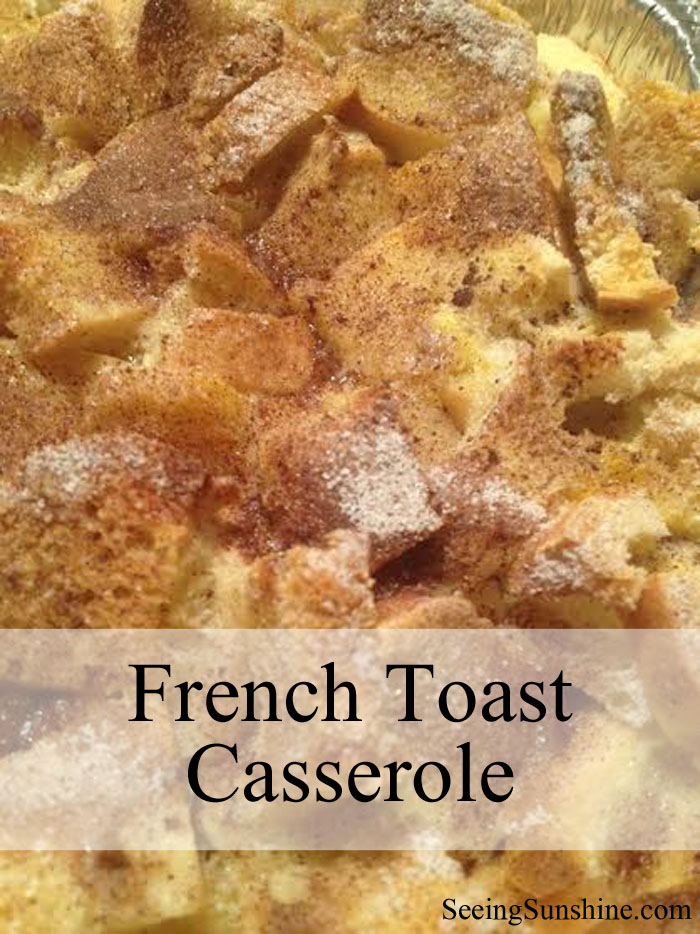 French Toast Casserole
Prep time:
Cook time:
Total time:
Ingredients
1 loaf French bread
8 eggs
3 cups milk
1 tsp vanilla extract
6 Tbs sugar, divided
2 tsp cinnamon, divided
2 Tbs butter
Instructions
Preheat oven to 350 degrees
Grease a 9x13 baking dish
Cut French bread into 1 inch squares, place evenly in baking dish
Whisk together eggs, milk, vanilla, 1 tsp cinnamon and 2 Tbs sugar
Pour mixture over bread, let sit
Cut butter into small pieces, dot the casserole with butter
Mix together remaining cinnamon and sugar
Sprinkle sugar mixture over casserole
Bake at 350 for 45 minutes
Sprinkle powdered sugar on top, serve with syrup
Don't you think this would make a great Christmas morning breakfast dish? I think so. If Travis and I opened gifts in the morning, I would definitely be making it for us. But we do it in the evening, at least for now. Hmm, perhaps breakfast for dinner this year?
For other great recipes, check out this Pinterest board!