Whether you are making one for party decorations or something else, these fabric garlands are darling. And so easy to make!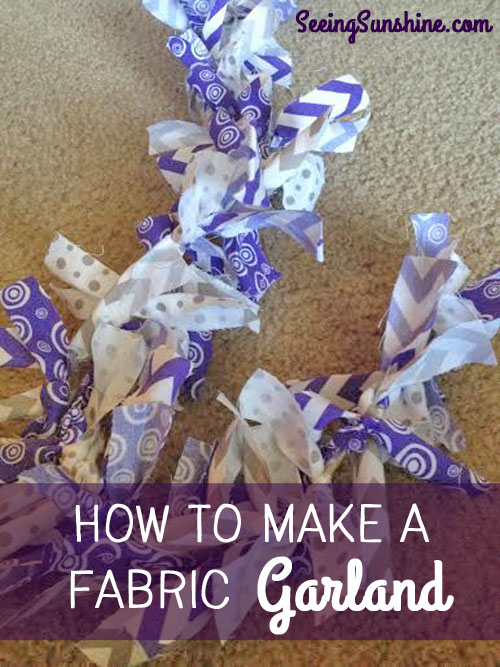 I think I might make some red and green ones next year to use as Christmas decorations!
Here's what you'll need: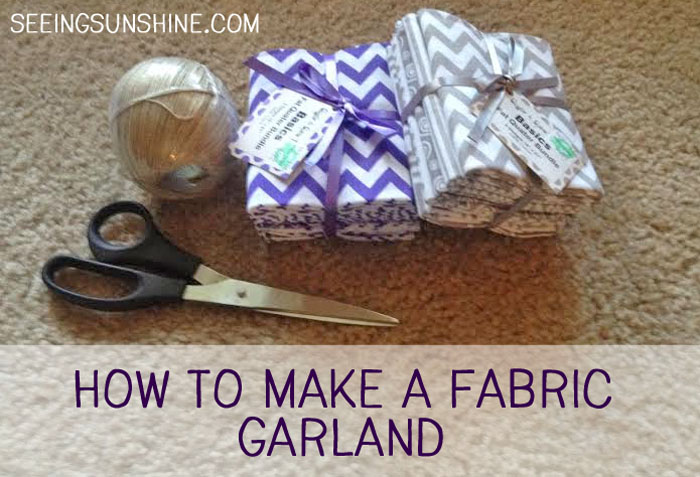 I started by cutting the twine — twice as long as the length you want your garland to be. You're going to double the twine instead of using just one piece of twine. By doubling the twine, your garland will be twice as strong and won't break as easily.
Tie the two ends of the twine together in a double knot. And then tie the other two ends together.
Then cut your strips of fabric. I bought samples of different fabric designs to use for the garland. It makes it cute to have several different patterns but the same color scheme. Or you can do the same pattern but lots of different colors for a rainbow garland! Really, your options are endless!
Cut the fabric into about 6-inch strips. You can go shorter or longer depending on the garland you want — play around until you find the length you like best and then use it as a template for the rest of your strips.

For many of my strips, I folded it in half so both sides showed the pattern and color of the fabric. You don't have to do this, but I liked the look of it better.
Tie each strip onto the twine, pulling tight to make a knot. Mix up your patterns and colors. Keep tying until you're finished.

Now you are ready to decorate! Here's an extra tip! Instead of twine, use strings of Christmas lights and make your garland glow!
Be sure to check out my Party and Gift Ideas Pinterest Board for more inspiration!